Are you curious about Little Corner of a Music Lover?
Please start here!
Hello, my name is Raelyn Tran.
If you're curious about me, this is who I am. I was born in San Jose, California and have lived there since.
But, my parents came from Vietnam, and that made me a Vietnamese – American.
Being born in a big family with three sisters and two brothers is both fun and frustrating.
We fought a lot when we were kids and still do. Having one big joyful family is a must-check in my future. Right now, I'm single.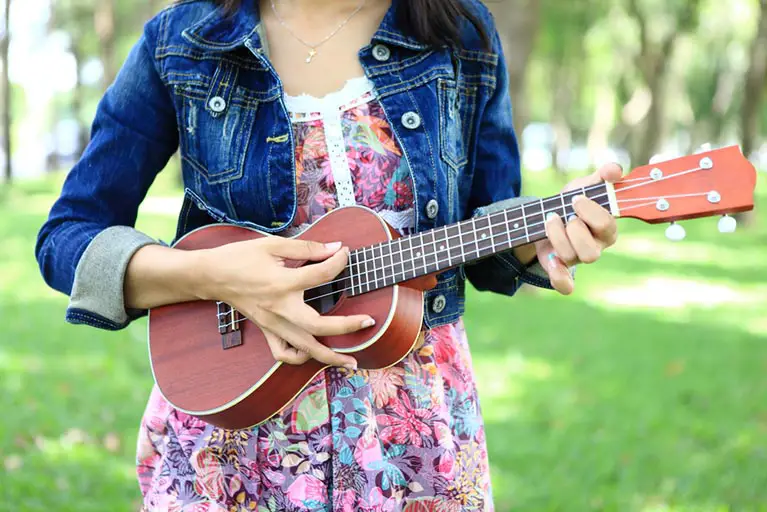 I got BA in Philosophy. Don't run just yet. I won't talk you into an endless dispute or what life means discussion.
I just like to think about something and philosophy helps me clear my mind. It's just like reading books and think about what those books mean.
Truth to be told, I don't earn a living through philosophy. I like languages, and to be born in a mix-culture family I have advantages.
So, I work as a language tutor and a translator as well as a freelancer.
Do I love animals?
Well, I'm a cat lady. I love cats especially stray cats (not abandoned cats) because they're so smart, so independent and so strong.
I usually feed the strays and take them in if they want to. As a cat/dog lover, I want to say, "please, adopt, don't buy."
I have many hobbies: books, comics, games, etc. One big love among them is music.
Hence, here is Little Corner of a Music Lover.
Next thing…
I'm going to tell you is not about how I cheer and appreciate every second in this life.
I'm a normal person; there are times I love my life, and there are times I don't. Don't get me wrong; I treasure the life my parents gave me.
But, you know, it's life, there are times it's up and there are times it's down.
No matter how life is, one thing for sure, I'm grateful for wonderful people who are by my side, cheer me on and support me when I need.
And, I hope I can be that person when they need.
---
About my blog – Little Corner of @ Music Lover
This is a diary. But, unlike any other diary, this diary is for share.
Everybody has a reason for taking his/her first musical instrument.
May it be family's tradition, a no-reason urge, or desire to impress someone.
Okay, you may just feel like it and you play it. With me, it's a song. Don't expect a classic song or a masterpiece from Beethoven or Mozart.
It was a movie soundtrack – Pan's lullaby from Pan's labyrinth. The tune was so sad and dark. It had so much feeling. I wanted to hear me play the song.
No, it wasn't because I can't sing, though the truth is I can't. I decided to learn a musical instrument just to play that tune.
And, that was the start of my music joy as well as this blog.
Great tracks have always been my motivation ever since. I want to feel and to share those tracks. I want them to blend in the air as well as go to people feeling and heart like it does with me.
You know the feeling that you love something so much and you can't share, can't talk, and can't shout it out loud. It's frustrating.
That was why this blog was born – To share. Love and knowledge are for share…
… I want to share what I know/love, and I'm grateful for having you share what you know/love.
This blog is not about Beethoven or Mozart masterpiece. This blog is about daily life music (musical instruments, tips, etc.).
Don't think that just pro music artists can make great music. Don't think that you have to go to big and famous music academy to play it right.
Everyone can play music if they want to. So, start right now, don't hesitate.
I'm not a photographer, so some the photos shared by this site or this site's social media accounts are free-copyright or otherwise duly bought and permission granted.
If you have any questions or want to discuss something with me, shoot me an email at RaelynTran159[at]gmail[dot]com