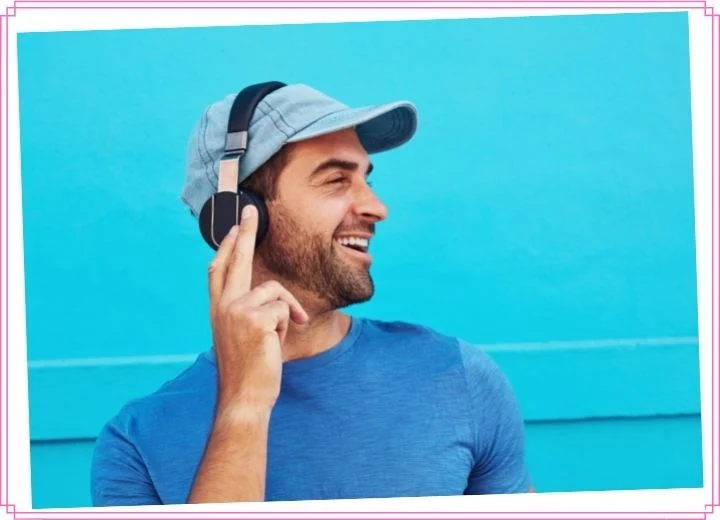 Podcasts are fantastic because they allow you to learn from experts on almost any topic. Some of these sources even help you earn money.
If you are looking for the best money podcast for millennials, you are at the right place. We will introduce the most famous options right here.
Whether you've never even seen a budget before or are ready to take your savings to the next level, any of these programs will help.
Now, let's get started!
Best Money Podcast For Millennials
Here is our top pick of the most outstanding financial podcasts for 2022. They are all helpful, but maybe just some of them suit your taste.
Let's check and determine the one that motivates and gets you interested!
This program aims to train millennials about the ever-changing universe of finances. Robert Leonard also conducts conversations with business leaders to encourage audiences to make good investment decisions.
The show tackles a wide range of financial problems. Personal finance, share price investment, and the real estate market are frequent topics.
Robert can decode economic language so that even a beginner can understand.
The program's content is relevant to millennials and anybody who desires to learn how to manage their finances effectively.
Robert also presents a Real Estate Investing show, which focuses on getting individuals into the market and creating a successful investment portfolio.
The hosts of this podcast are Brad and Jonathan. Their interview-style program includes a wide range of economic and financial issues.
They seem to have an unlimited supply of amazing people to interview. Their guests are often ordinary people that have gained remarkable financial freedom.
Every episode makes you think, "I can do this too." The duo works on subjects that help people attain financial independence and believe in achieving that target.
Each episode lasts around one hour, and there are already more than 160 episodes published. Take your time and participate in all of the lessons.
Joshua Sheats is a financial analyst that excels in helping people balance their life and financial plans without causing conflict.
Joshua is a good presenter who can express his ideas well. He devotes his time to aiding people in achieving the competence to enjoy their chosen lifestyle only via the income made by wise investments.
Joshua believes that you can achieve your goal within ten years or less with the right resources in place.
This show, which debuted in January 2021, provides unapologetically frank and thought-provoking debates on the finance system.
The program, hosted by Travis Maus and Steve Campbell, dives into topics like retirement preparedness and multigenerational strategy.
The series also teaches you how to control your family's financial assets while avoiding abuse successfully.
Each episode is about 25 minutes long and provides listeners with real, no-holds-barred ideas from successful entrepreneurs.
Daniel Czulno and Quint Tatro have a 15-minute look at just about everything linked to finances.
The duo covers a wide range of things from taxation, marriage, and cash to debt, healthcare, and advisors.
This show is straightforward, realistic, and educational, with a conversational manner that gets you involved.
This program is for you if you want quick listening and bite-sized quality notes.
This show, presented by Paula Pant, interviews specialists from different fields to help the audience become financially independent.
They talk about things like how to prevent making money blunders or whether you should take money out of your retirement account and pay for college.
With more than 240 episodes, you're sure to find one that solves any financial problems you have.
The host also provides excellent and comprehensive advice that everybody can use. Her broadcasts last about one hour and a half every episode.
This show is for ladies. Check it out if you are women who wish to learn about finance from a feminine viewpoint, including using, investing, and saving.
They're in excellent hands with Jean Chatzky, the CEO and the co-founder of Her Money, who hosts conversations on various important financial problems.
Jean discusses a wide variety of topics, including investment, saving, budgeting, and love. She is friendly and knowledgeable about personal budgeting.
Nick Loper shares practical tips on how to nurture your natural entrepreneur. Then, your side hustle can one day overtake your 9 to 5 job.
"Side Hustle" is a long-running program with a great deal of success. It has more episodes than the days in one year, so you won't have trouble finding something to speak about.
Nick's 30-minute shows are brief, to-the-point, and inspirational. His talks are practical, giving the audience the feeling that they can handle this entire business.
This weekly show, hosted by Scott Trench and Mindy Jensen, discusses interesting and prominent people from different walks of life.
The hosts focus on the issues that will assist their audience in obtaining freedom in their finances.
The podcast is jam-packed with ideas on how to earn more, save more cash, and spend your money intelligently.
Each episode lasts one hour. You expect to listen to many topics, such as how to save money for your retirement or how to get yourself out of debt.
The hosts provide practical, clear guidance on how to succeed in your own finances. Hence, it's worth listening to.
This show is well-deserving of a spot on this list. Matt and Joel engage their listeners in open and frank discussions about all things related to finances.
The simplicity with which this podcast delivers critical info is quite refreshing. You can also apply it in your daily life.
The hosts take a comedic attitude to serious topics to improve the lives of their audience. This interesting approach will get you engaged and spend hours on it.
The big kahuna in the finance world is Robert Kiyosaki. His debut book, "Rich Dad Poor Dad," began his career many years ago.
Robert is well-known for his contempt for standard accounting advice. Within every 45-minute episode, he explains his method for identifying potential investments.
He handles a lot of topics, including economics, marketing, and self-development.
He dreams of providing new perspectives and tips that will help the audience realize the importance of finance and how to manage it.
You may find this show out of the box, but it is really beneficial for anybody looking to start a digital side business.
Since 2008, Pat Flynn has supported his family through web services. He started a blog about what he had studied to share his knowledge with other people.
Listening to this audio might be a huge step if you want to get rid of the 9 to 5 routine and work remotely.
Each episode delivers different content. Some are talk shows, and others are solo presentations.
They all have one thing in common: valuable advice for anybody looking for a new approach to earning money.
Pete Matthew, the host, is a qualified financial planner from the United Kingdom who specializes in creating budgeting plans easier. His podcasts are short and packed with necessary info.
Matthew talks about a financial foundation, controlling leverage, and managing assets in each episode.
Because he comes from the United Kingdom, part of his tax information is clearly not transferable.
On the other hand, his podcasts are chock-full of critical knowledge on topics like money that you might not have noticed.
Chloe Elise is in charge of telling millennials that managing their finances can be joyful and easy. Finance doesn't have to be a daunting term that millennials hide and refuse to talk about.
Chloe's 15-minute programs cover many important topics for anyone who wants a deeper awareness of their finances.
This podcast is famous for Chloe's desire to alter mindsets and increase financial awareness in individuals in their 20s or 30s.
Tracy Alloway and Joe Weisenthal, the hosts, talk about each episode's newest financial and economic news.
This talk show is more informative than practical, but it's worth trying if you're interested in economic news.
The topics are well-explained and easy to understand. The hosts speak with some of the most renowned industry leaders. They discuss the issues that are crucial to the economy.
Frequently Asked Questions
Here are some frequently asked questions about financial podcasts. Let's check!
How many finance podcasts are there?
There are almost two million programs searchable on Google. You can narrow down your choices by considering your hobby, passion, and life goals.
What podcasts do wealthy people listen to?
The most popular programs among wealthy people are ALUX.COM, Goal billionaire, Masters of Scale, "We Study Billionaires," and TRILLIONS.
What podcasts help me save money?
Saving money is a popular topic. The best shows for it are DIY Money, Suffolk Money, The Clark Howard, and The MapleMoney.
Aside from podcasts, you can also learn to save money from other sources. This video introduces some tips and also explains the money value.
Conclusion
Millennials are at a crucial stage in our lives. Our current habits will pave the way for what happens in the coming years.
Attending these podcasts can assist you in determining your next moves toward financial freedom. Explore them and learn how to be a master of your life.
Hopefully, millennials will find this article helpful. If possible, try each podcast one by one. You may find more than one option that can be your sidekick.
Thank you for reading!