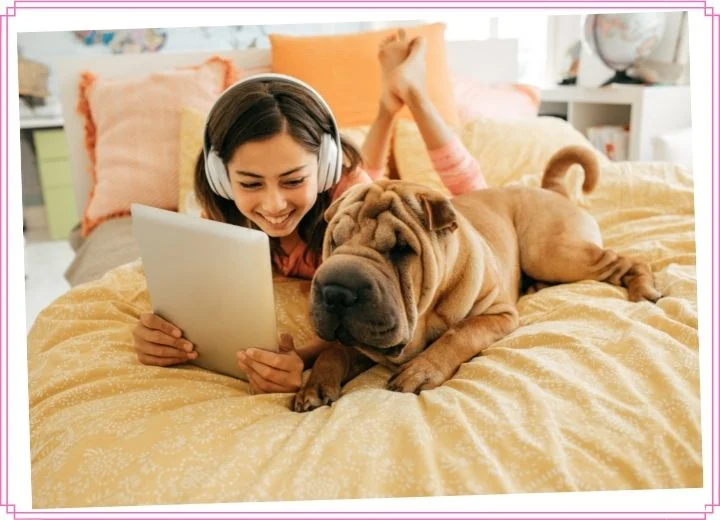 There is no denying that communication and listening skills are necessary tools to help you succeed. Yet, many of us don't know how to communicate effectively.
There are many sources available on the internet to provide you with helpful information, and one of them is podcasts.
This article will give you the 16 best podcasts to improve communication skills and the 9 best podcasts to improve listening skills. Let's read on to discover!
Best Podcasts to Improve Communication Skills
This section will give you the 16 best podcasts to improve your communication skills. All of them are selected based on our experience.
Whether you're giving an opinion in a meeting or a party, communication is a significant factor for success in both your daily life and business, isn't it?
Through this show, you will discuss with experts and a lecturer of Strategic Communications named Matt Abrahams.
He currently works at the Stanford Graduate School of Business. They will discuss real-world challenges daily to help improve your understanding.
Think Fast, Talk Smart provides the best techniques, tools, and methods to help you communicate more effectively.
In this Podcast, you will discuss with Jeff Shirk the importance of communication. You can approach this problem in a reasonably effective way.
Jeff firmly believes that many people have lost their emotional connection because of technology. What's more, he also offers leadership tools and principles, emphasizing the value of the art of communication.
We will discuss person-to-person communication. So, you will learn to communicate your message to others in a clearer and more courageous way.
This exciting show is perfect for anyone who wants to improve their communication skills, talk to another human being, or tell a story.
Co-hosts Sian Hansen and Robin Kermode will cover all aspects of how you communicate with others. It includes speaking in front of a crowd, talking to friends, or even running a meeting.
This show was created with a mission to transform the way you communicate with others. Lara Currie will teach you how to communicate honestly and openly with those around you, how to resolve conflicts, and how to deal with unexpected situations.
Lara Currie always tries to help you see exactly how to create positivity and navigate the difficulties we all face daily, whether at home or work.
Are you looking for ways to reduce ineffective communication and acquire excellent skills? Then, this show is for you. This podcast will help you unleash your communication potential through a novel approach.
Their experts will provide practical strategies based on research. Meanwhile, the show's special guests will share their achievements or real-life stories.
The host, Malika Dudley, is an award-winning journalist. She even received a master's degree in communications.
You will be engaged in discussions with industry experts and celebrities.
They will provide listeners with best practices for communicating with the government. It is a show by leaders in government communication.
Improve your life skills through a combination of entertaining stories and factual information? Why not?
This new approach will bring you rewarding and exciting moments.
You will hear from Dr. Jim Van Allan, a speaker & coach for companies and schools across the country.
Why should you believe him? He has experience in helping individuals and organizations improve their communication skills.
You will hear Dr. Andrea Wojnicki, the host, present his point of view. You can consider this show as a helpful learning platform.
Dr. Wojnicki Topics will collaborate with other experts to provide you with helpful knowledge to become a confident speaker.
You'll gain a solid understanding of communicating with different types of people, including partners, colleagues, and customers.
This podcast is a show of successful leaders. It was created to inspire listeners to unleash their speaking potential. Lewis Howes, the host, will provide you with valuable insights.
No one likes to be misunderstood, right? However, we often face it daily. It can even put you in unnecessary conflict.
With years of experience and a sense of humor, Fuller brings you valuable lessons about communication.
This show allows you to capture the knowledge related to everyday human-to-human conversations. You will get all that valuable knowledge through the Communication Junkie podcast by Professor Steven Fuller.
This podcast will let you learn valuable tips to help you advance and stand out in a crowded world. You will join Silicon Valley communications experts Marc and Blythe and hear them discuss tips for effective communication.
This show is a helpful tool for doctors, which helps them improve communication and education with their patients.
They will build on a question or communication problem raised by the doctors and delve deeper into it through some research. In the end, they will give you a strategy that you can apply in your life.
Dr. Jim Van Allan is always happy to answer your questions regarding becoming more confident in talking to others.
His podcasts are funny, entertaining, and informative. Surely you will get something meaningful from this show.
You will gain experience from the host Edrico Ambrister. He will guide you through the many complex challenges involved in public speaking.
In addition, you'll learn how to apply easy tricks to keep your audience's attention on what you're saying from beginning to end.
Each episode lasts only 20 to 40 minutes. So you will undoubtedly get the valuable information you need to develop your speaking skills.
Edrico is known as a Human Resources Analyst. He is also the President of Toastmaster International.
This show has won several significant awards and was once in the top 50 business podcasts on iTunes.
You will follow David interviewing some of the world's most famous business and thought leaders. As a result, you will learn how to express yourself effectively.
Although it is explicitly intended for entrepreneurs and businesses, its information and advice can be helpful to you if you want to improve your public speaking skills.
David is a member of the NSA Million Dollar Speaker Group. He has helped hundreds of entrepreneurs master speaking as an effective marketing tool.
So, his tips are invaluable when it comes to mastering public speaking.
9 Best Podcast to Improve Listening Skills
Listening skill is also essential when learning English. So, let's take a look at the ten best podcasts that can improve your skills. They are the perfect answer to "which podcast should I listen to improve English listening skills?"
There are many podcasts for people who want to improve their listening skills. Some are designed for beginners and others for experienced learners.
This Podcast is the perfect choice for beginners to learn English for many good reasons:
More clear pronunciation
Slower speaking speed
Explain idioms, phrasal verbs, or primary expressions
And more.
This podcast is not focused on learning English. Instead, it brings you various topics, including story, history, science, comedy, life tips, cooking, games, music, and more. Through that, you will improve your listening skills quickly.
The goal of this podcast is to be both entertaining and informative. Therefore, this show is not only helpful but also fascinating! You can learn, hope, cry, ponder and entertain while listening.
You can listen anytime, anywhere! Whether you listen when driving to work, wash dishes after dinner, or jog on Sunday.
SERIAL is considered the most popular podcast of all time. You'll know why as soon as you listen to the first episode of Season 1. The show is full of intrigue and mystery. In particular, it tells a true story.
Sarah Wilson will provide valuable knowledge through insightful conversations with philosophers and leaders. They will cover macro issues, such as climate change, loneliness, capitalism, disconnection, and more.
This podcast is beneficial for students who want to learn some real British slang.
If your dad wrote a porno book, and you discovered it, what would you do?
As for Jamie Morton's case, he decided to read it to listeners worldwide.
With the help of Alice Levine and James Cooper, Morton reads one chapter per week. Thanks to that, he and we can discover many things about his father.
The Sunday Times even praised this podcast as "a cultural phenomenon."
This helpful show discusses the featured story of the day and is perfect for busy people who want to catch up on new information.
It is updated twice daily during the week and once at weekends. So, you will always be on top of what's going on around you.
It is an engaging podcast that covers a new topic every week. Each episode gives you a question to test your understanding and some new vocabulary for you to learn. Be patient and focus even more if you find it challenging to follow.
This BBC series teaches you the latest essential phrases and vocabulary in less than three minutes. It helps you take your conversation skills to the next level without taking you up all night.
It is a good choice for those who want to practice listening and improve their business skills. It gives you the vocabulary you need when making sales calls in English. Each episode lasts only seven to eight minutes.
Conclusion
This article has given you some ideas on the topic "How to learn English with podcasts?" Let's use them to improve both your communication and listening skills. Please share this list with your friends, and thank you for reading!