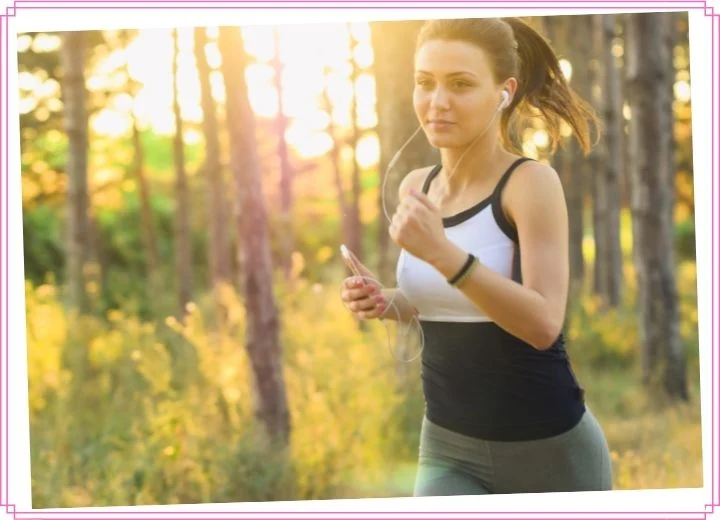 Many gyms and fitness clubs have closed due to the covid 19 pandemic. As a result, many people have been looking for new ways to exercise and be active outdoors, and running is one of the top picks.
To get the most out of every run, you need something that can give you a big enough boost, like listening to a podcast.
Besides preparing yourself a good pair of shoes, let's check out the 10 best podcasts to listen to while running!
The 9 Best Podcast to Listen to While Running
Currently, there are thousands of podcasts available out there, and the number is still increasing rapidly.
Therefore, there is a high chance that you will feel confused when finding something right for you. Do not worry! We have done it for you.
The fastest way is to choose one of the nine best podcasts to listen to while jogging we cover below.
Besides being an ultra-endurance athlete, Rich Roll advocates vegan nutrition. Moreover, this guy is also a best-selling author and owns a globally popular health podcast.
He'll discuss everything with a special guest in each episode, such as distance running or the Clean Beauty Movement.
Many celebrities have been invited to this show, including boxer Laila Ali, actor Matthew McConaughey, Boston Marathon champ Des Linden, and more.
Each episode lasts about two hours, equal to one of your running sessions.
If you need some motivation from a pre-workout pep-talk, Run Selfie Repeat is the perfect show for you.
The fun host Kelly Roberts will cover every challenging aspect of running. Then, through inspirational conversations, you will be more motivated to exercise every day.
This podcast is like your coach, therapist, and even best friend.
Is running ten miles possible for you? It's not a short distance, but you can overcome this challenge with your funniest friends, who discuss all topics (running and other topics). That friend could be "Ten Junk Miles."
Scott Kummer hosts this show. Every episode, he interviews exciting guests, even actors. This podcast is a good choice for long marathon training days.
Tina Muir, a former British elite runner, wishes you great success in running.
In each episode, Tina Muir invites experts such as scientists, nutritionists, and professional runners to talk about the essential aspects of running.
After each issue is resolved, she and her guest provide helpful lessons to help improve your running journey.
Each episode takes you deep into the extreme, breathtaking, yet exciting world of trail running. In addition, hosts will conduct interviews with superhuman endurance athletes or trail conservationists.
You will even hear stories about historic races or near-death trail disasters. It will provide all the information you need before actually moving into a more natural feat of athletic stamina.
Through this fun show, you will get a sense of relaxation and boundless energy, thanks to the wit of Youtuber Ethan Newberry. Ethan and his guests will discuss trail and ultra running, bringing you comfort and valuable knowledge.
You do not have to listen to a running podcast every time you go for a run. Listening to a true-crime podcast is also an excellent choice to help you forget about time and fatigue when exercising.
It is a fascinating show that discusses the inadequacies of the justice system through stories of real unusual cases.
Journalist Sarah Koenig hosts it. An atmosphere of surreality is maintained throughout the show, which is sure to please true-crime fanatics.
Guy Raz, Former NPR radio journalist talks to the people behind some of the best companies in the world today. As a result, you will gain insight into the untold stories of their success.
Although it has nothing to do with the topic of running, their message will undoubtedly help you keep trying until you achieve success.
Then, every time you get tired, you will not feel discouraged because this podcast will add the push you need to complete a run.
Persistence is the key to helping you achieve your goals. It is also one of the messages that this program gives you.
If we could use three words to describe this podcast by Lindsey Hein, it would be "inspirational," "fun," and "honest."
She will ask her guests about everything with a relaxed and open dialogue. In addition, this host also authentically connects with her guests. Thanks to that, this show strikes the perfect balance between humor and seriousness.
What Are Podcasts?
Simply put, podcasts are a series of audio files (it can sometimes take the form of a video but very rarely). They cover every topic and can be played on any smart device. The podcast can be considered "Netflix" but specializes in audio form.
Any user can access their favorite shows through a wide range of apps and websites, such as:
Spotify
Android Podcasts
Apple podcasts
Google Podcasts
Amazon
They cover a wide range of topics, such as:
Cook
Business
Finance
Dating
Self-growth
The law
Music
Art
Learn languages
Quantum physics
Sport
Famous people
And more
Whatever interests you, you can find it in a particular podcast.
Why Should You Listen to Podcasts While Running?
By now, you've got the answer to, "what podcast should I listen to while running?" So, why should you listen to podcasts while running?
There are good reasons why we recommend what podcast to listen to while walking or running. Here are the expected benefits it brings to you:
They Are an Inexhaustible Source of Knowledge.
Lenin once said: "Study, study more, study forever."
Learning is not just the job of the students. It is our lifelong mission. We must always acquire knowledge or skills in every possible way to perfect our understanding.
Podcasts cover a wide variety of topics. Therefore, they are an invaluable source of knowledge for you if you know how to take advantage of them.
Jogging sessions are the perfect time to listen to your favorite shows. What could be better than improving health and gaining new knowledge simultaneously, right?
Take The Mind Off a Hard Run
It is not always easy to finish a run. For example, imagine how hard it would be for you to complete ten miles of running in hot or cold weather.
At these times, it is easy to get discouraged, and you may want to give up and leave your journey unfinished.
You don't have to give up because many solutions help you forget fatigue. One of them is listening to podcasts.
You will not have to focus on the pain and rigors of the marathon. Instead, podcasts will shift your focus to exciting content. Thanks to that, ten miles of jogging is just a breeze for you.
No more fatigue and muscle aches; you will be immersed in the world of romance, crime, or mysterious but exciting historical stories.
Whatever show you choose to listen to while running, you need to focus on its content. Thus, you will soon finish your arduous race.
Help You to Optimize Your Time
Time is one of our precious assets, isn't it? So, it is essential to optimize the time to do as many things as possible.
Let's say you spend three hours on each run. If you spend these 3 hours running and listening to podcasts simultaneously, you will receive a tremendous amount of information and knowledge. It is an exciting example of "Kill two birds with one stone."
Great Means of Inspiration
There are thousands of podcasts available on platforms today, and many of them can inspire and ignite the fire of inspiration within you.
It is one of the essential elements to help you complete your running sessions efficiently. In addition, motivational shows will make you believe you can do more, and your jogging distance will increase over time.
Not just running, every aspect of our lives needs inspiration. Many great songs, movies, and inventions have come from a moment of inspiration.
We all have great ability, and all we need is a little inspiration to activate it.
Make for Brilliant Entertainment
We all love to be entertained and enjoy ourselves, right? Think of the last movie you watched with your lover or the recent book that made you smile.
Entertainment while running? Why not? Podcasts are your source of endless entertainment. It even lets you listen to never-before-told stories from your favorite actors.
How to Listen to Podcast While Running or Walking?
Listening to podcasts is as easy as a pie if you have Internet access. All you need to do is find the right platform or app for your device and find your favorite podcast.
Using Web
You can easily find podcasts through a browser like Safari, Chrome, or Microsoft Edge on your PC/phone.
After that, navigate to a website containing your favorite podcast. Check if your device has sound enabled. Besides, you should wear headphones so as not to disturb those around you.
Using  iPad/iPhone
If you own an IOS device, like iPhone, Ipad, or iPod, you can listen to your favorite podcasts through the Apple podcasts app.
Step 1: It is already available on the  IOS device. If not, you get it from the App Store.
Step 2: After opening the app, you'll see a search box. Then, enter the name of your favorite podcast there.
Step 3: When your favorite show appears in the search results, you must tap it and go to the podcast homepage.
Step 4: On the podcast homepage, you'll find a list of recent episodes. Choose an episode to run it.
Step 5: If you click the subscribe button, the app will automatically download the latest episodes to your library.
Android Device
Step 1: Find the Google podcast app in the CH play app and download it.
Step 2: Open this app and nhập the podcast's name into the search box.
Step 3: Once the favorite show shows up in the search results, click on it, and you will go to the podcast's homepage.
Step 4: On the podcast homepage, a list of the most recent episodes will appear. Select an episode to play it.
Step 5: When you subscribe to a podcast, it will appear at the top of this app. So, it will notify you when a new episode is released.
Wrap Up
Hopefully, our recommendations have helped you choose the best podcasts to listen to while jogging or running. 
Let's power up your next run or workout by listening to a fun and rewarding show. Enjoy and happy running!
Thank you for taking your precious time to read this article! Happy running!