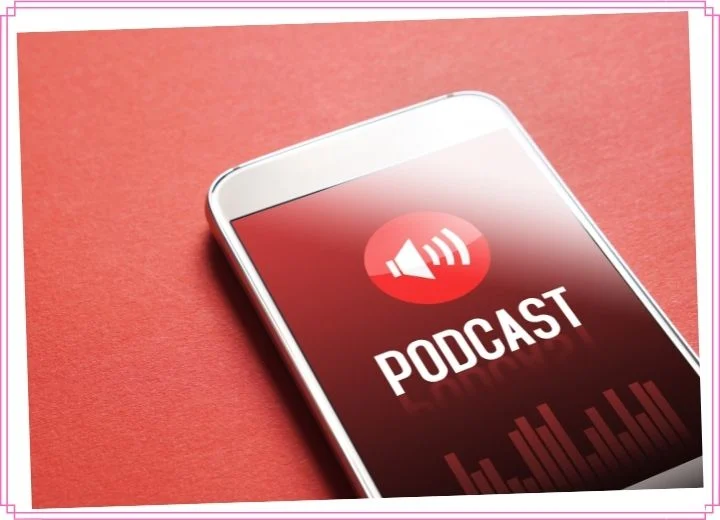 Are you a regular listener of podcasts on your phone while driving, exercising, or walking? So what if you don't have access to the Internet?
Can you listen to podcasts without wifi? Yes, you can listen these podcasts offline. However, you must downloaded it before.
In other words, you can save it to your phone, tablet, or computer. You may listen to it anytime, even if you don't have access to the Internet.
This post will show you how to download an episode to your smartphone and listen to them offline.
Can You Listen To A Podcast Without Wifi?
You can listen to Podcasts without Wifi, but you downloaded them. Even with the spread of the Internet, staying connected or expecting a connection to be adequately steady and fast is not always attainable.
When you're away from home, you'll have to rely on your cellular connection to listen to a podcast. However, you can find yourself in a location with no mobile Internet or connectivity at all. So, can you listen to a podcast without internet? 
The Internet speed might fluctuate dramatically depending on the network's signal quality, sometimes even falling to zero.
It might result in poor or even unpleasant streaming quality. And it's in this situation that offline listening takes precedence.
We'll teach you how to download a podcast to your iPhone for offline listening in two popular apps: Apple Podcasts and the third-party Overcast.
How To Listen To Podcast Without Internet?
A standard application includes everything you need to listen to podcasts comfortably. The main advantage is integration into the Apple ecosystem.
You can play an episode using Siri or the desktop version of iTunes.
Download Available Episodes
The episode has already been downloaded to your device if you see a download progress icon.
You may listen to downloaded podcast episodes while not connected to a wifi or cellular network.
After 24 hours of listening, releases are automatically erased. You can manually erase them.
Save Episodes
When you save an episode, it automatically gets downloaded to your device and is not removed once you've listened to it. Go to the Library tab and select Saved to see saved episodes.
Look For Podcast Episodes In Your Library
Select Podcasts from the Library tab.
To see episodes you've subscribed to in the Apple Podcasts app, as well as those you've manually added using a URL, go to the You've Subscribed tab. Go to the All tab to see all of your saved or downloaded episodes.
Choose a podcast that you'd like to listen to.
To see all episodes of that podcast, click "See All" or "Watch Entire Podcast."
Turn Off All Automatic Podcast Downloads
Open the Settings app on your phone.
Tap Podcasts at the bottom of the page.
Turn off the Enable for Subscriptions option in the Automatic Downloads area.
When you disable automatic downloads in the Settings app, you disable them for all episodes.
Listen To Podcasts On The Iphone Or Ipad
Open the Apple Podcasts app on your iPhone or iPad.
Choose an episode to listen to and press the play button.
To open the Now Playing screen, tap the player at the bottom containing the playback controls.
Learn how to download episodes for offline listening on your iPhone in the Overcast app.
Many podcast fans say overcast is the most excellent receiver on the App Store. The software contains various unique features, including changing the playing speed and an intelligent mode to reduce pauses and boost voice volume.
Select the required episodes by clicking the "+" symbol in the top right corner.
In the Storage section of the Overcast program settings, select the relevant button in the top left corner of the main screen to display the list of episodes downloaded to the device.
If desired, you may erase the episode you just listened to by choosing it and then hitting the Delete Downloads option.
That is all there is to it. You now know how to download episodes to your iPhone for offline listening.
While we focused on the iPhone, you may use the same procedures to download episodes to an iPad or even an iPod Touch if you still have one.
If you travel frequently, this function will come in handy. You don't have to worry about interruption while listening because you don't have an Internet connection, whether you're flying or just driving someplace.
How To Save Podcasts To Listen Offline On Iphone?
Using the regular app to download podcasts that you subscribe to or in your library is a straightforward and basic process.
Open the Podcasts app on your iPhone, which comes preloaded. If the software is missing from your device, you may get it from this site.
Navigate to the "Browse" area and select the podcast you want to listen to.
For that particular podcast, you'll get a list of available episodes. You may sign up for it here, but it's not something we're interested in right now. To add an episode to your collection, click the Plus symbol next to it.
You can see the download option now that you've added the episode to your library. To begin downloading an episode to your iPhone, tap the new cloud symbol to the right of the item.
To see all of the episodes you've added to your library, navigate to the Media Library area of the Podcasts app. To listen to any of the episodes listed below, click on the one that interests you.
You'll be able to see all of the episodes of this particular podcast here. Cloud download options will not appear next to recordings accessible for offline listening.
Alternatively, you may check for all downloaded episodes for any of the added episodes by going to the "Media Library" area of this app and tapping on "Downloaded episodes."
The Podcasts app automatically downloads new episodes of the podcast you've subscribed to by default. However, you may modify this by heading to Settings Podcasts Download episodes. You may download all unplayed episodes by selecting the Unplayed option.
You can find specific instructions in this video:
Which App Allows You To Listen To Podcasts Offline?
The following applications are becoming more and more familiar to the listener community. Let's see what they can offer you!
Podcast Player
Podcast Player is a program that allows you to listen to podcasts. The Podcast Player application is worth mentioning because it is ad-free and entirely free.
It doesn't stop the app from being a sleek and helpful podcast organizer, and it's still in active development.
The "Podcast Player" chip includes syncing progress between devices, exporting and importing subscriptions, autoloading episodes, timer and playback speed settings, category editor for arranging streams, and much more are all included in the "Podcast Player" chip. Video podcasts may also be played using the app.
Overcast
If you don't like conventional Podcasts, this is the app to use first. Overcast's primary benefit is free access to all podcast aggregator capabilities.
Overcast includes a few unique capabilities, synchronizing between devices and straightforward categorization.
So you won't have to listen to silence if you use clever rewind. And the compressor's analog will increase the loudness of voice concerning the music.
Pocket Casts
Pocket Casts comes with everything you'll need to listen to your favorite shows in comfort. You can sync subscriptions between devices, alter playing speed, set a timer, and build playlists using this app.
It allows video podcasts and isn't far behind the Podcast Republic in terms of features. Despite this, Pocket Casts lacks a radio and an equalization.
However, the application may boost voice loudness while blocking out surrounding noise. Furthermore, the user has access to sophisticated filters, making managing episode streams much easier.
Pocket Casts is an in-app purchase. It does not, however, include any adverts or in-app purchases.
Final Thoughts
On the other hand, offline listening would gradually eat up significant storage space on your smartphone. As a result, it's critical to clean up your podcast storage and delete any episodes you don't need.
We hope you've figured out how to quickly answer the question: Can you listen to podcasts without wifi? What are your thoughts on the offline listening feature? In the comments, please share your thoughts and experiences.