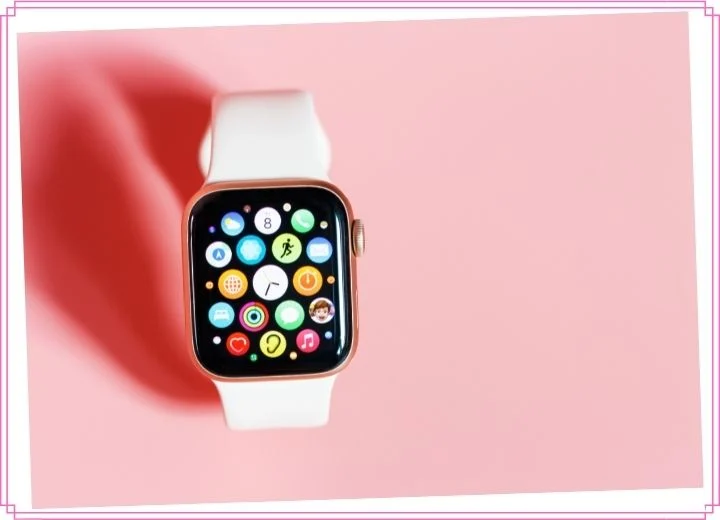 The Podcast is a series of audio episodes. You can download them and easily listen to them on the go. In other words, they are on-demand internet radio programs.
Listening to podcasts on iPhone is easy as a breeze. So, how listen to podcast on apple watch without phone?
You can enjoy these audio files on your iWatch without your iPhone nearby. All you need to do is perform some simple operations.
This article will go into detail on this topic. So, let's figure it out right below!
How Listen to Podcast on Apple Watch Without Phone?
You can listen to a podcast on an Apple watch without the phone. All you need to do is do a few settings on both devices.
Now, make sure you have a quality watch. Then, follow these steps to add and enjoy the podcast on this device.
#1. Customize Podcast on Your iWatch
The memory is precious. So, you should limit the number of audio episodes on your device. That is why you need to make some adjustments to the Apple Watch app for your iPhone.
Start by turning on your iPhone and launching the Apple Watch app.
Find the "My Watch" item and tap on it.
Then, tap on the "Podcasts" line.
Then, choose "Listen Now." This step allows you to add an episode from every subscribed podcast.
Finally, tap on "Custom" to choose specific Podcasts to sync. After that, turn the switch to the "On" position for the podcasts you want.
#2. Customize Your Apple Watch
On your iWatch, you should easily recognize the Podcasts app. In general, it looks like the Music app.
Tap the Digital Crown to unlock your device.
Press this app, and a new screen will show three options, including:
On iPhone
Library
Now Playing
Choose the "On iPhone" option. Then, you will see the Podcasts on the phone, which is not necessarily installed on your iWatch.
Click "Listen Now" if you want to find a link that directs you to the latest episode of each Podcast you follow.
Select the "Shows" option to see the subscribed Podcasts. It allows you to see all episodes.
The "Episodes" option allows you to find all the currently available episodes on your device.
At the "Stations" option, you will find the groups of podcasts.
After tapping the "Now Playing" option, you'll see the podcast you played most recently on your device.
Tapping the "Library" option to get a list of episode titles you haven't played. They are sorted by release date. It also allows you to see episodes that are available on your device.
At this point, you can wonder, "Can you listen to Apple podcast without wifi?"
The answer is yes. You can listen to all the shows available on your device without Wifi or an internet connection.
How to Control Podcasts Playing on The Phone Using Apple Watch
When playing podcasts on the phone, you can use your watch to control podcasts playback. Also, it allows you to skip one chapter, adjust the volume, and more.
First of all, play a podcast on your phone.
Tap  "Digital Crown" to unlock the iWatch.
Press your Podcasts app and select the "On iPhone" option.
Choose the " Now Playing" option. Then you can control podcasts.
Press "Pause" to stop it while Tap "Play" to start it.
Press "Back 15" to move back 15 s.
Choose the "forward 30" option to advance 30 s.
If you want to customize the volume, you need to press the "Audio icon."
Change the playback speed by pressing 1x, 1.5x, and 2x.
You should watch the video below to understand our step-by-step guide better.
How To Listen to These Audio Episodes on Your iPhone?
Download the Podcasts app from your App Store.
Press this app, Then choose "Continue" at your welcome screen.
Find the podcast you want to listen to using the "Browse" button in the toolbar. You can also find it by typing its name in the "Search" bar and tapping it when it shows up in the search results.
Press the podcast on a "Shows page."
In most cases, you will have many options when a podcast page shows up:
You can scroll down, find the episode you want to listen to, and then press it.
Tap the plus icon to the episode's right to download it.
Press the "Subscribe" button at the top of the page to automatically download new episodes as they are released.
Once you have downloaded the episode you want, you can find them by selecting "Library." Now, you can enjoy them from your smartphone.
Perfect Alternatives to Your Podcasts App
In addition to this app, Apple offers many other apps, which come with more customizations and are better designed. Some of the most used apps are Castro, Overcast, and Spotify.
Alternatively, it is possible to download the podcast as an MP3 audio file to your PC/Laptop. After that, you need to copy it to iTunes and sync it with your smartphone. Then you can enjoy it anytime you want, even without an internet connection.
Frequently Asked Questions
#1. Can You Listen to Apple Podcast Without WiFi?
Of course, you can download it and enjoy it without an internet connection.
It means you have to save it on your smartphone, tablet, computer, and you can enjoy it anytime.
#2. What Does Podcast Icon Look Like?
This icon looks like a white radio tower in a purple circle. It is possible to find this app on the Apps menu.
#3. Are podcasts free?
All of them are free, and most are available in many different apps.
#4. What Are Most Popular Podcasts to Listen to Right Now?
Here are the 20 most popular podcasts, So, let's choose one, pop the headphones in, and enjoy!
The Shrink Next Door
Revisionist History
The Dave Ramsey Show
To Live And Die In LA
Hidden Brain
IT Visionaries
Stuff You Should Know
Man In The Window: The Golden State Killer
Dr. Death
My Favorite Murder with Karen Kilgariff and Georgia Hardstark
The Daily 
Serial 
Call Her Daddy 
Hell and Gone
22 Hours: An American Nightmare
Noble Blood
The Joe Rogan Experience
Overheard at National Geographic
Crime Junkie
The Clearing
Final Thoughts
Via this article, we have helped you answer the question, "Can you listen to podcast on apple watch without phone?"
Is this article helpful to you? Please share it with your friends. Also, if you have any suggestions, let us know through the comments section.