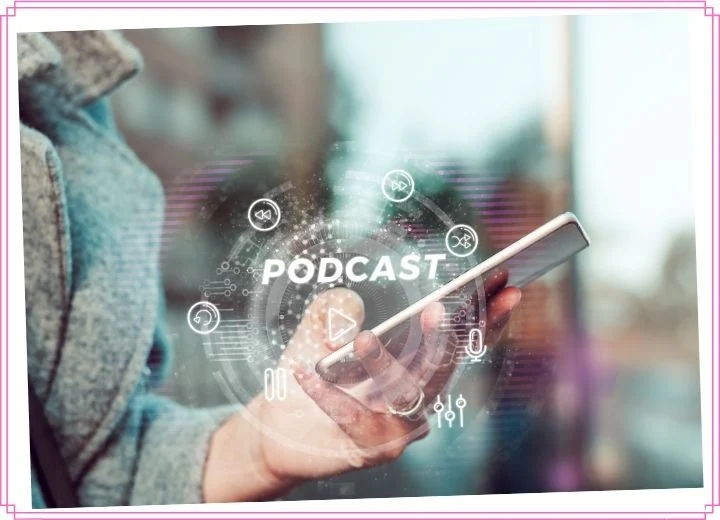 Some people refer to podcasts as "internet radio," but the genre has evolved into so much more. You can listen to them on a computer or a mobile device.
But, can you ​listen to a podcast without downloading it? The answer is Yes. You can listen to a podcast without downloading it by streaming.
The article will provide useful information related to this topic.
Now, let's dive into the details!
Can You Listen To A Podcast Without Downloading It?
It is an internet-based radio broadcast, to which you can listen whenever you want. You may wonder, "do I have to download a podcast to listen to it?"
Yes, you may listen to it without downloading it by streaming it from a website. It is as simple as going to a website like serialpodcast.org and pressing the play button.
How To Stream Podcasts?
Streaming is the act of listening to or watching recorded or live media material over the internet. Streaming may take many forms:
Watching a video on Youtube
Listening on a website
Binge-watching your favorite movie episode
Using Spotify Web App On A Windows PC
Spotify's podcast support has just been enhanced. Their site is a viable alternative to a typical audio application if you like to have all of your audio in one place.
Spotify includes an extensive podcast collection and the ability to import RSS feeds. Their apps allow you to subscribe, sync playback, and previously watched episodes.
Browsers, computers, mobile devices, and tv boxes are among their platforms. The options for podcasts on their web browser are comparable to those in their smartphone app.
You can subscribe to any genre and unsubscribe if you no longer like it; you can adjust the playing speed and save preferred episodes. Spotify just bought a few podcasting firms, so you may see episodes that are only available on Spotify.
Using iTunes Podcast On A MacBook
The iTunes program comes pre-installed on Macs, and it may be your one-stop store for these audios. Here is how to use iTunes to search and play podcasts:
Choose the Podcasts icon from the drop-down box in the left top corner of the iTunes display after running iTunes (from the Applications folder or Dock).
There are three display settings in the center of iTunes Podcasts display Library, Store, and Unplayed, select Store. And, even though iTunes refers to it as a "Store," practically most podcasts are free to play.
You may explore podcasts by genre (such as News, Sports, Top Shows, and so on) or look for those using the Search function in the top right corner of the Podcasts Store. Click on the symbol of the one you prefer after you've found it. A page with a description of the show and a list of current episodes will display after selecting a podcast.
Select an episode and press the Play button to the side of the title. Using the buttons at the top of the iTunes display, you may pause and scrub ahead and backward.
If you enjoy a podcast and wish to hear future episodes, go to the podcast's title page and click the Follow button at the top corner. Click on the Library at the center of the window to browse the podcasts you have subscribed to.
Using An Ipad Or Iphone
The Apple Podcasts application for iPhones and iPads is also accessible as an apple version.
Launch the application and press Browse or use the Search area for hunting for podcasts to find a program.
To navigate to the home page of a program, tap it. To proceed to the most recent episode, press Latest Episode, or select an attack from the list.
The controls for playing podcasts are at the bottom. To get extra material, tap the menu bar to move into full-screen mode.
FAQs
We'll respond to a few queries about this subject. We hope you find these answers helpful and that they save you time researching.
How Do I Listen To A Podcast On My Iphone Without Downloading It?
You can use the Apple Podcast app pre-installed on any iOS device.
Why Does Apple Podcast Automatically Download?
Automatic Downloads appear by default for all programs that listeners track on Apple Podcasts, and they have built-in safeguards to conserve cellular data consumption and storage devices.
New episodes are automatically installed in the background when listeners follow programs and new series are released.
Final Thoughts
So, can you listen to a podcast without downloading it after reading this article? We hope our guidelines are beneficial to you. Thank you for reading!