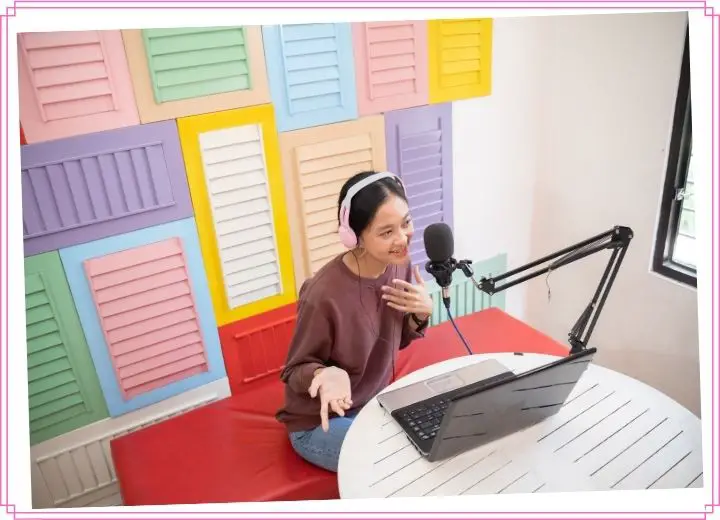 Are you looking to buy the best microphones for YouTubers? Not sure which one is the best choice?
This article will give you the reviews and recommendations for the list of good cheap microphones for YouTube.
I will list microphones in three different price ranges: under $20, under $50, under $100, and under $200.
First, here are the essential criteria to consider when choosing the best budget microphone for YouTube:
#1. Price: I typically recommend products in at least around the $30 – $50 range and more for beginners. With low prices, it is hard to find a good quality product.
#2. Build quality: I'm sure that you will want to have a beautiful and high-quality microphone. The poor quality products with poor sound would damage your emotions and inspiration. They may destroy your passion soon.
#3. Reliable brand: Here are some quality mic brands with reasonable prices that are highly recommended for beginners: Audio-Technica, Comica,  Movo, FIFINE, Shure, Rode, Elgato Wave, Samson, Blue Yeti, and AKG. You will never get wrong with those brands.
#4. Sound quality: Finding the cheapest mics for YouTubers must have clear sound and don't pick up background noise. That will be a prior choice. You will find these mics in the list below.
#5. Microphone type: There are 4 popular microphones for vlogs and YouTubers: wireless mics, lav mics, USB mics, and shotgun mics. A wireless lapel mic is the best choice if your budget is tight.
Are you curious about products that can meet the above criteria well? Here are the best budget microphones for YouTube like that.
>>> Top 12 Best Budget Microphones For Youtubers – Most Recommended ⇓⇓⇓
YouTube Microphones for Under $20
1. BOYA BY-M1
The BOYA BY-M1 is a high-quality, affordable, and incredibly versatile Lavalier microphone.
It features an adjustable metal clip that allows it to be easily attached to clothing or other surfaces, and it utilizes a top-notch omnidirectional condenser capsule for crystal-clear sound recording.
The included 20ft cable gives users plenty of flexibility when setting up the microphone, and the low self-noise makes it great for recording quiet audio sources.
The included 20ft cable gives users plenty of flexibility when setting up the microphone, and the low self-noise makes it great for recording quiet audio sources.
If you're a YouTuber on a tight budget who often makes videos while on the move, the BOYA BY-M1 would be an excellent pick for you.
This microphone is lightweight and portable, and it can be easily connected to a smartphone, allowing you to set up and start recording quickly.
YouTube Microphones for Under $50
1. Professional Grade 2 Lavalier Lapel – Best for Crisp Sound
>>> Today's Best Deal: Check Latest Price on Amazon
Build quality
Professional Grade 2 Lavalier Lapel has a fairly simple design. The product is a set of 2 lapel microphones combined with an extra-long lead wire up to 2m. The kit also includes a carrying case that is very convenient for storage and carrying.
The simplicity of the design makes the first advantage of this cheap microphone: the product is easy to use. True to the general principle of Plug and Play design, you should have no trouble installing the microphone on your smartphone or camera.
Features
In addition to being an easy-to-use device, the Professional Grade 2 Lavalier Lapel offers even more impressive features.
One of them is the wonderfully crisp sound you will be surprised by.
Few microphone models at the same price point can guarantee the high-quality, detailed output that the Professional Grade representatives bring.
Performance
When you have not used the Professional Grade 2 Lavalier Lapel, just looking at the price, you will not expect too much from the sound quality.
However, this microphone model can completely bring out a product with excellent detail.
>>> Today's Best Deal: Check Latest Price on Amazon
Reasons to buy
Great detail.

Simple design.

Easy to use.

The lead wire is 2m long.

Widely compatible.
Is worth it?
With its detailed sound and many valuable features, the Professional Grade 2 Lavalier Lapel is the cheapest YouTube microphone you have always sought.
2. Professional Grade External Lavalier – Best for Easy Setup
>>> Today's Best Deal: Check Latest Price on Amazon
Build quality
The Professional Grade External Lavalier has a reasonably simple design similar to its predecessor.
Staying true to the spirit of Plug and Play format, this microphone model is one of the most accessible options to set up today.
Features
Possessing many similarities with its predecessor, the Professional Grade External Lavalier still stands out with special features.
In particular, it is impossible not to mention the set-up technology to help improve sound quality and protect from external noise.
The device is also the ideal choice if you own a wide range of products from Apple. The compatibility of this microphone model with iPhone and iPad makes it possible to use the product immediately without any adapters.
Performance
When experiencing the product, your first impression will undoubtedly be comfortable as you can save a lot of time and effort by connecting the microphone to existing devices.
You will also be pleased with the recording quality of this microphone: great detail, clear sound without noise, and minimizing your post-production time.
>>> Today's Best Deal: Check Latest Price on Amazon
Reasons to buy
One-year warranty.

Connecting to the iPhone is easy; no adapter is required.

Technology enhances sound quality and protects from outside noise.

Simple design, easy to set up.

Record voice clearly with no background noise.
Is Professional Grade External Lavalier worth it?
This microphone model has completed the task quite well if only considered within a limited budget. 
The product can even fulfill all requirements ideally if you are looking for a product that can be used quickly and easily in all circumstances.
3. FIFINE Metal Condenser – Best for Budget
>>> Today's Best Deal: Check Latest Price on Amazon
Build quality
FIFINE Metal Condenser is the cheapest mic for Youtube. However, the manufacturer ignores the product's design not because it is in the low-cost segment.
In contrast, this microphone model has a solid metal construction. Combined with that is a solid base, so you can fix the device to the computer, serving your YouTube live streaming needs.
Features
As one of the best products for the budget, however, FIFINE still boasts many essential features.
Firstly, the product has a USB connector. As a result, you can connect the device directly to your computer to do your streaming or audio processing.
Secondly, the manufacturer provides the device with volume controls, giving you greater control over the sound during recording.
Thirdly, Finine can confidently capture your voice as a cardioid microphone, creating smooth and clear recordings like never before.
Performance
It can be that with such an affordable price, you can hardly complain about the experience that this micro USB model brings.
With FIFINE Metal Condenser, you can minimize the hassle of connection problems and get a recording with a clear, smooth sound unaffected by background noise.
>>> Today's Best Deal: Check Latest Price on Amazon
Reasons to buy
Connect to a computer via a convenient USB port.

Clear, smooth sound.

The output sound is not affected by ambient noise.

Support to control the recording process through many control buttons.

Solid metal construction.
Is worth it?
Undoubtedly, the FIFINE Metal Condenser is the best budget microphone for YouTube that you have always been looking for.
The product will surely satisfy users who appreciate a low-cost device's sound quality and connectivity.
4. Blue Snowball iCE – Best for PC Use
>>> Today's Best Deal: Check Latest Price on Amazon
Build quality
Blue Snowball iCE impresses with a classic beauty that is very different from most low-cost microphone models currently on the market. And it is this difference that will contribute to making your work area more stylish than ever.
Features
However, possessing a classic design in terms of features, the product surprises with a series of modern equipment.
You'll need to capture clear, focused sound, some of the most advanced technologies in this device, like the custom self-condensing capsule or the Cardioid Pickup Pattern.
Performance
With a series of the above equipment, it is not difficult to understand that the product offers crystal clear sound quality.
Mainly, if you use Blue Snowball iCE for streaming, you will undoubtedly be satisfied with the clear sound quality of the product.
>>> Today's Best Deal: Check Latest Price on Amazon
Reasons to buy
Cardioid Pickup Pattern.

Custom self-condensing capsules.

Elegant classic design.

The stand is adjustable.

Space-saving.
Is Blue Snowball iCE worth it?
From design to high-end features, it all proves Blue Snowball iCE is one of the devices that should be in any work area.
In particular, if you love luxurious classic beauty, you will certainly not regret investing in this unique microphone model.
5. Rode VideoMicro On-Camera – Best for Outdoor Use
>>> Today's Best Deal: Check Latest Price on Amazon
Build quality
Another product from the Rode brand. With the Rode VideoMicro Compact, manufacturers remain loyal to the compact design and high mobility.
The difference is that this microphone model has an aluminum body combined with a high-quality black ceramic coating. All have made a luxurious device that attracts all eyes in its first appearance.
Features
More than simply a device with a luxurious design, the Rode VideoMicro Compact also stands out with an impressive range of features.
Specifically, this representative from Rode can reduce peripheral sound. Combined with that is the more effortless pickup compared to other microphone models. As a result, the product delivers a significantly more natural sound.
Another advantage worth considering in this VideoMicro Compact model is the possession of a synthetic fur windscreen with foam cells inside. You will love this special feature if you often have to shoot outdoors.
Performance
The Rode VideoMicro Compact was born to serve outdoor situations. When using the product, you no longer have to worry about problems such as high winds or environmental noises that negatively affect the recording process.
>>> Today's Best Deal: Check Latest Price on Amazon
Reasons to buy
Light-weight.

High-quality aluminum construction, durable.

Owning a windscreen helps reduce noise.

Natural bar.

Compact design, high portability.
Is the Rode VideoMicro Compact worth it?
Compact design, sturdy construction, high-quality sound, and all the above advantages make Rode VideoMicro Compact one of the best options to consider when recording outdoors.
6. Movo VXR10-PRO External Video – Best for Professional Users
>>> Today's Best Deal: Check Latest Price on Amazon
Build quality
Your first impression of the Movo VXR10-PRO is probably professionalism. And indeed, if you don't look at the previous price, you probably won't believe that the Movo VXR10-PRO is only in the low-cost segment.
Features
The professionalism of the product comes not only from the design but also from a range of accompanying features.
First, not to mention the monitoring support feature allows you to control the recording process, ensuring the output sound is always of the highest quality.
In addition, you will also praise the highly accurate Supercardioid, which even exceeds the standard directional microphone model you currently own.
Performance
With the wide range of equipment above, even the most demanding users cannot complain about the experience that Movo VXR10-PRO brings.
With this device, you can control the recording process thanks to headphones and minimize noise and vibration affecting sound quality, thereby reducing post-production time and editing.
>>> Today's Best Deal: Check Latest Price on Amazon
Reasons to buy
One-year warranty.

Supercardioid has high accuracy.

Support monitoring via headset.

High-end design.

Shock-absorbing brackets work well.
Is Movo VXR10-PRO worth it?
With such an affordable price tag, sometimes you must compromise to own a microphone model that meets your needs. 
However, with the Movo VXR10-PRO, you do not have to compromise. This microphone model can confidently bring you the most advanced user experience at the most favorable price.
YouTube Microphones for Under $100
1. Rode Lavalier GO – Best for Noisy Environments
>>> Today's Best Deal: Check Latest Price on Amazon
Build quality
Rode Lavalier GO has a similar design to the current wearable microphone models you can find on the market.
The most unique feature of the product's design is a particular foam barrier. The appearance of this shield has contributed significantly to reducing the noise of the sound. As a result, you can confidently record in any environment.
Features
In addition to its noise-reducing design, this professional Lavalier microphone model also impresses its ability to connect to a wide range of applications with its built-in 3.5mm TRS connector.
Not only that, but Rode also equips this microphone model with a high-quality omnidirectional condenser capsule. As a result, the product is one of the few microphones in the price range that can capture sound from many directions.
Performance
With broad compatibility, you can connect Rode Lavalier GO with the most popular recording devices today. 
The product also exhibits excellent compatibility with quite a few broadcasting applications currently on the market.
As an omnidirectional model, this representative from Rode is confident that he can deliver clear sound in all incredibly fast-paced situations.
>>> Today's Best Deal: Check Latest Price on Amazon
Reasons to buy
A special foam shield reduces noise.

As an omnidirectional microphone, it ensures clear sound even in fast-paced situations.

Compatible with most device recording software today.

Strong kevlar reinforced cable.

It is a professional Lavalier microphone.
Is Rode Lavalier GO worth it?
With the ability to cancel noise in the sound and its omnidirectional design, the Rode Lavalier GO will help you in fast-paced situations or recording in noisy environments.
2. Blue Yeti USB Microphone – Best for Audio Streaming
>>> Today's Best Deal: Check Latest Price on Amazon
Build quality
The consistent design and ease of setup are the best description of the Blue Yeti USB Microphone's build quality.
This microphone model is flexible when allowing users to rotate and adjust to optimize sound quality. Alternatively, you can adapt and create the best-quality recordings using the device's included stand.
Features
It is pleasing to the eye with its build quality, but the Blue Yeti also stands out from many other options in its price range thanks to its customizable three-compartment array that lets you do a lot with the product.
The manufacturer also provides four recording samples and many built-in audio controls. All aim to enhance the user experience and deliver the highest quality output.
Performance
The fact has proven that the manufacturer has accomplished the above two goals quite well. The Blue Yeti has become one of the few affordable microphones that can deliver sound that is both clear and powerful.
This product also allows you to record in many different ways, meeting diverse needs, from creating podcasts to recording vocals and instruments.
>>> Today's Best Deal: Check Latest Price on Amazon
Reasons to buy
Custom three-compartment array.

Four recording samples.

Many customizable audio controls.

Flexible design.

Comes with a sturdy stand.
Is the Blue Yeti USB Microphone worth it?
The Blue Yeti USB Microphone can meet your various user needs.
However, with the included stand and a range of customization aids, this model will do the best job as an audio streaming device.
3. Rode VideoMic On-Camera – Best for Endurance
>>> Today's Best Deal: Check Latest Price on Amazon
Build quality
As the name suggests, the Rode VideoMic GO is one of today's most compact, lightweight microphones.
Aside from the weight, the Rycote Lyre stand is one of the biggest takeaways from this product's build quality.
This built-in shock mount plays an essential role in protecting the microphone from shocks, increases durability, and ensures that vibrations do not affect the sound.
Features
Rode VideoMic GO is a product that possesses quite a few features.
Some can be mentioned as active noise cancellation when the device can reduce the surrounding sounds.
Besides, it is impossible not to praise the outstanding acoustic suspension system, which ensures durability and is an ideal alternative to the traditional elastic solution.
In addition, this microphone model does not have any switches or complicated installation requirements, making connecting the microphone to the device never before saving time and effort.
Performance
A variety of impressive features above have brought an equally remarkable user experience.
This representation from Rode makes it possible to capture the ideal recordings even in less-than-ideal environments.
Plus, you'll also be pleased with the long life of this all-impact and vibration-resistant microphone model.
>>> Today's Best Deal: Check Latest Price on Amazon
Reasons to buy
Clear, crisp sound.

Enduring.

Limit all impacts from impact and vibration affecting sound quality.

Unique acoustic suspension system.

Light-weight.
Is Rode VideoMic GO worth it?
Durability, high portability, admirable sound quality, and all of the above advantages have made Rode VideoMic GO one of the best choices you should not miss for today's budget.
Best Microphone For YouTube under $200
Without making you wait any longer, here is a list of good cheap microphones for YouTubers that you should not miss.
1. Comica BoomX-D2 – Best for Overall
>>> Today's Best Deal: Check Latest Price on Amazon
Build quality
From the design, Comica BoomX-D2 makes the impression as a wireless microphone with reliable performance and can accompany you for a long time.
Specifically, the microphone is durable and integrated with lithium batteries and a charging cable.
In particular, with the receiver with metal shielding, the product can completely record in noisy environments but still ensure the output quality meets expectations.
The manufacturer is also very subtle when making design changes, helping minimize conflict with the coating frequency.
Features
Possessing innovations in design to become the best wireless microphone in the price range, the device needs to have many such advantages. Understanding this, the manufacturer has equipped the product with impressive features.
It is impossible not to mention the automatic frequency adjustment feature. Without keeping you waiting for long, the product can automatically pair and select the best channel for signal transmission.
Not simply a device that can transmit signals stably, the sound transmission speed of this representative from Comica is also quite commendable. 
Last but not least, the manufacturer has integrated mono and stereo switches for the Comica BoomX-D2 Lavalier microphone.
Performance
With many features above, especially with less than 20ms latency, you will surely be satisfied with the fast sound transmission.
In addition, during use, you will also be satisfied with the switch that the manufacturer provides. Switching input modes has never been so easy combined with the two setting modes.
>>> Today's Best Deal: Check Latest Price on Amazon
Reasons to buy
Mono and stereo switches.

Two input modes.

Less than 20ms latency.

Automatic frequency adjustment.

Flexible cordless design for ease of use.
Is Comica BoomX-D2 worth it?
With flexible ease of use, low latency, and durability, BoomX-D2 will please any Youtuber looking to start their career with a reasonably priced product.
2. Rode Wireless Go – Best for Portability
>>> Today's Best Deal: Check Latest Price on Amazon
Build quality
Light, compact, and highly portable are any user's first impressions with the Rode Wireless Go. In particular, the manufacturer also integrates a solid and comfortable dual bracket.
With various features in the above design, you can completely attach the product to your camera or any other accessory on your trip.
Features
Underneath the compact design is a product with a strong sound transmission. This microphone model has an operating range of up to 70m and clear sound quality in all conditions.
An essential advantage of the product is its integration with a USB-C rechargeable battery. The device can work continuously for 7 hours when set to battery-saving mode.
Performance
Rode Wireless Go will not let you down. This portable device promises to deliver highly detailed sound in all usage conditions.
If you want to upload videos of your long field trips, the product's battery life and charging support will not disrupt your user experience.
>>> Today's Best Deal: Check Latest Price on Amazon
Reasons to buy
Lightweight, highly portable design.

Omnidirectional condenser microphone.

Clear sound in all conditions.

The maximum use time is 7 hours.

Operating range up to 70M.
Is Rode Wireless Go worth it?
Rode Wireless Go was born to accompany your trips. Regardless of the conditions, it can record the highest quality sound, contributing to exciting videos you enjoy.
3. Movo WMX-1-DUO – Best for Vloggers
>>> Today's Best Deal: Check Latest Price on Amazon
Build quality
The Movo WMX-1-DUO has a pretty basic design. The microphone is made from high-quality plastic and has a sturdy belt clip.
In addition, the kit includes two separate TRS cables for the camera and smartphone, making the connection even more convenient.
Features
With a basic design, there are few outstanding points, but the manufacturer equips the product with impressive features.
Some of them can be universal wireless systems that can meet the needs of vloggers, mobile journalists, and filmmakers.
In addition, this microphone model is also one of the ideal choices if you are looking for a product that offers admirable sound quality.
At a reasonably affordable price, you will be surprised that the manufacturer has equipped the product with an upgraded RF chipset and an impressive wireless transmission range of up to 60m.
This microphone model also comes with headphones to check the accuracy of recordings. At the same time, the product also allows many adjustment operations, giving you complete control over the sound.
Performance
Movo WMX-1-DUO will bring you a convenient recording experience like never before.
With the wireless system and various audio adjustment features, you can record at any time and place without spending too much time on post-processing.
>>> Today's Best Deal: Check Latest Price on Amazon
Reasons to buy
Secure belt clip.

Takes less time for post-processing.

Flexible wireless connectivity.

Take control of your sound with a wide range of tuning features.

Upgraded

RF chipset

.
Is Movo WMX-1-DUO worth it?
Not many affordable microphone models have an upgraded chipset and impressive features like the Movo WMX-1-DUO.
Therefore, it can be that the product is not only the best cheap microphone for vloggers in particular but also for all content creators on YouTube in general.
How to Choose a Microphone for YouTube
Below are the types of mics and their features when choosing a good mic for your YouTube channel.
1. Lavalier
Using your smartphone as a recording device for YouTube is easier than ever with a Lavalier microphone.
It's a small clip-on mic that can be connected directly to your phone and offers better sound clarity than the built-in microphone.
You'll get clear audio recordings with minimal background noise, ideal for vlogging, interviews, or other recordings.
With its design, the Lavalier microphone lets you focus on delivering quality content without sacrificing sound quality!
2. USB microphones
USB microphones are an excellent choice for gamers, vlogging, or anyone looking to record audio for their YouTube channel.
These mics have been specifically designed for use with a PC and can record high-quality audio directly onto your computer. Just plug and play.
You won't have to worry about extra wires or complicated interfaces because it plugs easily into any USB port on your machine.
Plus, most USB mics come with built-in features such as noise cancellation and adjustable sensitivity to make your recordings crystal clear.
3. Shotgun microphones
Shotgun microphones are among the best choices for vlogging and recording YouTube videos using a mirrorless or DSLR camera.
Not only do they provide outstanding sound quality, but they are also highly directional, allowing you to capture sound from a specific area with no difficulty.
They can help to reduce ambient noise and focus on those essential audio details that will give your recordings a professional edge.
Plus, most shotgun mics are compact and lightweight, so you can easily take them anywhere!
4. Wireless microphones
Wireless microphones are an excellent choice for vloggers, reviewers, and interviewers.
They allow you to capture audio without worrying about cables getting in the way or causing disruption during recording.
Plus, with their portability, wireless mics make it easy to record on the go, so your videos always sound their best.
With advanced features, including noise cancellation, higher sensitivity levels, and improved battery life, these mics ensure you can always capture professional-quality sound.
So whether you're shooting a review video in a noisy restaurant or conducting an outdoor interview, wireless microphones are the best option for those who want high-quality audio and versatile recording options.
How do I test microphones?
Testing microphones is essential to know which mics get the best sound quality. Here is what I do for testing a microphone.
Start by connecting the microphone to a computer or laptop, then open sound settings and select it as the recording device.
Adjust the volume levels within sound settings to ensure they are not too high or too low.
Next, install an external recorder program like Audacity and adjust its settings accordingly.
Then, record a few minutes of audio and listen to it on headphones or loudspeakers to check if any background noise and distortion is coming from the microphone.
Finally, upload a video with an audio test onto YouTube to evaluate how it sounds when converted into mp3 format. It will help identify sound problems or quality from the microphone.
FAQs
Below are common questions and answers about choosing the best budget USB microphone for YouTube.
How do I make my USB mic sound better?
There are many ways to improve the sound quality of a USB mic, such as Using an Audio Interface, a Pop filter, and a noise reduction plugin.
Even changing the microphone position can sometimes help improve the quality of your sound.
What kind of microphone is used by YouTubers?
YouTube will prioritize using cardioid microphones because this product allows for recording voice quite well.
Do I need a mic for YouTube videos?
It would help to have a separate microphone to make high-quality YouTube videos because microphones integrated with laptops or cameras often lack essential features, such as background noise cancellation.
What microphone do YouTubers use?
If you are a beginner, I recommend investing around 200 bucks for a quality compact wireless microphone system like Saramonic Blink500 Pro B2 or Rode Wireless Go. It works efficiently for vlogging, streaming, interviews, and voiceover,…
The information below is just for reference. You don't need to invest a thousand dollars for too many microphones like those YouTubers.
Casey Neistat (@CaseyNeistat)
Rode VideoMic Pro(on-camera quality shotgun mic)
Shure VP83(a backup for Rode VideoMic Pro microphone)
Marques Brownlee (@MKBHD)
Blue Yeti
Sennheiser MKH416(great shotgun mics)
Kraig Adams (@Kaaadams)
Rode VideoMic Pro+(on-camera shotgun mics)
Rode NT-USB
Sennheiser AVX ME2 Lavalier Kit(quality wireless lav mic for DSLR)
David Rock (@davidrocknyc)
Rode VideoMic GO(on-camera shotgun)
Sennheiser AVX ME2 Lavalier Kit(wireless lav mic for DSLR)
Sennheiser EW 112P G3-A(wireless lavalier kit)
Roberto Blake (@robertoblake)
Rode VideoMic Pro(on-camera shotgun mic)
Sennheiser MKE 440(on-camera shotgun, dual capsules)
Rode RodeLink Filmmaker Kit(wireless lav for DSLR)
Rode VideoMicro(on-camera shotgun mic, good budget-friendly)
Audio-Technica ATR2100-USB(USB & XLR great for the price)
Blue Yeti
Should You Buy an External Microphone for YouTube?
Yes. Investing in a good external microphone can make all the difference if you want to upgrade your YouTube videos' audio quality.
External microphones pick up sound from further away than an inbuilt microphone, and they also offer more control over settings such as noise reduction, which helps produce a more evident result.
They can pick up more sounds, such as background music, and give your videos a more professional feel.
The only downside is that it may require additional equipment like stands or shock mounts. However, these are relatively inexpensive and worth it for the improved sound quality.
So, consider investing in an external microphone to take your YouTube videos to the next level!
How Much Should You Spend on a YouTube Mic?
When buying a microphone for YouTube, figuring out how much you should spend can be challenging.
Generally, spending at least $50 – $100 on something decent is best.
However, if you don't have that budget, cheap microphones for Youtubers around $20 will still get the job done.
Ensure your mic is compatible with your recording device and has a cardioid or omnidirectional pickup pattern, as those mics will provide the best sound quality.
What Type of Microphone is Best for YouTube Videos?
Two types of mics stand out when choosing a microphone: condenser and dynamic microphones.
Condenser mics are more sensitive and generally better at picking up subtle details in sound, while dynamic mics are better suited for louder sounds, such as drums and electric guitars.
Condenser mics also cost more than dynamic ones, so professional musicians and broadcasters typically use them.
Dynamic mics are usually cheaper because they don't use external power, making them ideal for beginning musicians who need an affordable way to record their material.
How to Choose the Right Type of Mic for Your YouTube Channel Setup
If you have a YouTube channel, choosing the right type of microphone to use is an essential part of any setup.
To help make sure you get the best sound possible for your videos, consider several factors, such as sound quality, budget, and purpose of use, before making your purchase.
If you're looking for high-quality audio without breaking the bank, look into condenser microphones.
If you need something more directional and affordable, a dynamic mic should be your choice.
Go with a ribbon or condenser microphone for recording music, singing, and instruments.
Use a dynamic microphone with a USB connection for recording podcasts, vlogging, streaming, and gaming.
What are a mic's polar patterns?
The polar pattern determines how a microphone captures sound. The four most common designs are:
1. Cardioid: These records are designed for use in front of the microphone and are perfect for voice-overs, vocals, and streaming.
2. Bidirectional: This microphone is ideal for conducting interviews as it can capture audio from both front and back.
3. Omnidirectional: This microphone can effectively capture sound from every direction, making it an ideal choice for round-table interviews.
4. Stereo: It is excellent for ASMR recordings.
Is a gaming microphone worth it?
A gaming microphone is definitely worth it if you're serious about gaming or streaming.
Not only does a quality microphone enable your teammates and opponents to hear you clearly, but it can also deliver enhanced sound for an immersive experience.
With a professional microphone, you have much better control over the audio, get high-quality recordings, and block out background noise for crystal-clear sound.
What form factor should my mic be?
When considering what form factor your mic should be, the main factor is often how you will use it.
If you plan to mount your mic on a stand or in another stationary setup, the most popular choice is a large diaphragm condenser microphone.
This type of microphone offers excellent sensitivity and sound quality for both live recordings and studio work.
If you want an easy-to-use, portable option, a small diaphragm condenser mic or dynamic microphone would be the best choice.
These microphones are lighter, easier to carry, and offer excellent sound quality in live settings.
If you're vlogging, wireless mics are an essential tool.
Wireless mics give you more freedom of movement when creating content, as they don't require any cords or cables connected to equipment.
What kind of mic is best for YouTube?
The type of mic that is best for YouTube depends on what you're recording and your budget.
If you want to record vocals, a condenser microphone is ideal, as it picks up a lot of detail.
For podcasts or voiceovers, a USB or dynamic mic will work well.
If you're on a tight budget, there are some excellent wallet-friendly options, such as the Audio-Technica AT2020 and Blue Yeti Pro.
Of course, if money is no object, then high-quality mics like the Shure SM7b and Neumann U87 are top choices.
Do I need a good mic for YouTube?
Suppose your videos are mainly vlogs or other talking-type videos. In that case, having a good-quality microphone is certainly worth investing in because it can dramatically improve the sound quality of your recordings.
On the other hand, if your videos involve more audio mixing and production, such as music and sound effects, having a good mic is necessary to ensure high-quality recordings.
What's the difference between the Blue Yeti and the Blue Yeti Nano?
The Blue Yeti and Blue Yeti Nano are great USB microphones for recording podcasts, streaming, voiceover work, interviews, and more.
The main difference between the two models is that the Blue Yeti has four selectable polar patterns: cardioid, bidirectional, omnidirectional, and stereo. And the Yeti Nano only has cardioid and omnidirectional.
The Blue Yeti also offers a gain control knob to adjust the microphone's input level on-the-fly and a pattern selection button to cycle through each pickup pattern.
The Blue Yeti Nano has no such control knobs or buttons but does offer a mute button for quickly muting the microphone when needed.
The Yeti can capture samples up to 16 bits/48kHz while the Nano is limited to 24 bits/48kHz.
Why can't I use the internal microphone on my camera?
Using the internal microphone in your camera can be tricky.
It generally has a low sound quality, so it can quickly get distorted when recording sound from more than one source at a time.
Additionally, its built-in directional characteristics may produce an unbalanced sound if it's not positioned precisely right about the person or object generating it.
And if you want to record from multiple sources or capture ambient sounds, using the built-in microphone won't do you much good since it has limited ability to capture audio.
Are any good microphones for YouTube waterproof?
Unfortunately, there are no good microphones for YouTube that are waterproof.
While some manufacturers may claim waterproof microphones are suitable for YouTube, they lack the quality and clarity you want from a microphone.
Why do people use tiny microphones on TikTok?
TikTok is all about creating fun videos, so having a tiny microphone that easily clips onto your clothes gives you the flexibility to record quality audio without requiring a bulky setup.
Tiny microphones are usually affordable and provide great sound quality while not appearing too visible on camera, allowing people to focus more on their content than their recording equipment.
They are also easy to transport and don't need extra cords or power sources, which makes them perfect for quickly creating videos.
How to Choose the Cheap Microphones For YouTube?
Choosing the right microphone for your YouTube videos can make a huge difference.
To get the best bang for your buck, there are a few things to consider when selecting a cheap microphone for YouTube.
First, determine your budget and the sound quality you're looking for.
Also, consider the mic size you need. A larger one may provide better sound quality but be more difficult to move around as needed.
Consider features such as noise cancellation and compatibility with other equipment like computers and audio interfaces that may affect your sound quality.
Research different microphones and read customer reviews before deciding which cheap microphone will give you the best results.
Which mic is best for YouTube beginners?
If you're starting on YouTube and don't have the budget for a professional microphone, plenty of affordable options will boost your audio quality.
A USB mic is one of the most practical choices, with many models offering good sound quality at an economical price.
Consider mics from brands like Blue Yeti and Audio-Technica ATR2100x-USB to get great sound without breaking the bank.
If you are vlogging, a wireless mic is the best option for recording audio, as it lets you move around while recording without having to worry about cables getting tangled.
Conclusion
It's time to change the mindset that cheap products often do not bring high results.
Instead, choose one of the products on the list of best cheap microphones for YouTube above and have the best recording experience.