Hi friends,
As you may already know, your audio quality mostly depends on your microphones' quality.
A good video must have good audio. And the cool thing is, improving your audio doesn't have to break the bank.
In fact, for as little as $30 for a best youtube microphone, you can make a huge improvement s to your sound quality.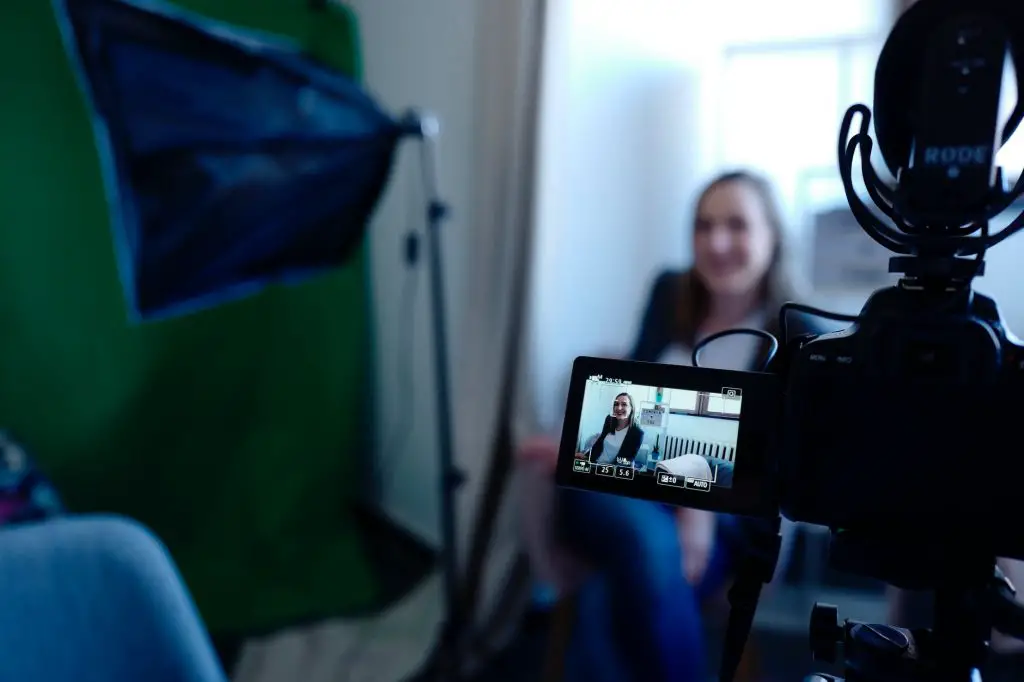 What is the Best Cheap Microphone for YouTube videos?
First, remember that there is no one microphone for all scenarios.
We may want a good mic for YouTube gaming commentary, YouTube vlogging, YouTube voice recording, YouTube tutorials, YouTube live streaming or so on instead of YouTube videos in general.
Reading more:
So I just want to simplify the question: "What is the BEST YouTube microphone for…"
Yeah, you see!
Hence, in this article, I'm going to share with you my reviews and recommendation for the good microphones for each specific purpose.
---
1/ Boya BY-M1 Review – BEST cheap microphone for YouTube
---
My favorite lavalier mic is Boya BY-M1. This is one of the best budget lavalier mic for YouTube videos.  It works well on both DSLR cameras and smartphones.
I test Boya BY-M1 with my camera – Sony A7 III. The on-camera- mic is fine but it's never the best. So I plug in the Boya BY-M1 into Sony A7 III. I feel Boya mic get sound clear and warmer than internal mic on Sony A7 III.
Boya BY-M1 has 4 gold rings 3.5mm connector (TRRS).  You can plug into smartphones without a problem.
However, you need a TRRS to TRS adaptor, if you use Boya BY-M1 on DSLR cameras.
Boya BY-M1 features:
Connector: TRRS 3.5mm (1/8") 4-pole gold plug
Cable: 6.0m.
Suitable for: Smartphones, DSLR, Camcorders, audio recorders, PC, etc.
In short, Boya BY-M1 is the best cheap microphone for youtube vlogging.
However, if you need the best budget lavalier mic for interviews, the BOYA BY-M1DM Dual Lavalier is a good choice.
The quality sound of BOYA BY-M1DM Dual Lavalier is similar Boya BY-M1 above, but it has two lapel mics for interviews.
---
2/ RODE VideoMicro Review – Best mini shotgun microphones for Youtube videos
---
Shotgun microphones are a directional mic, it allows you to capture great audio within the target frame. It helps reducing ambient noise come from non-directional.
When you need a mini shotgun microphone that goes on top of DSLR cameras or smartphones, Rode VideoMicro is what you need.
In the range of mics under $100, this is the best cheap microphones for youtube videos. I would recommend you Rode VideoMicro because it's the most reasonable mic with the best quality.
Rode VideoMicro is the most outstanding microphone among members of the Rode VideoMic family.
While the sound from the onboard camera mic or your mobile devices is mostly robotic, you can really make the better sound quality with a Rode VideoMicro plug into them.
Rode VideoMicro sound quality is even much better than in the VideoMic Go, which is nearly twice as expensive as VideoMicro.
It's combined with a Rycote Lyre shock mount and a deluxe furry windshield, so you have all you need for great filming without background noise for outdoor and indoor use.
Note: RODE VideoMicro has a TRS 3.5mm (1/8") 3-pole gold, that works on cameras, you need a TRS to TRRS cable for plug into smartphones.
RODE VideoMicro features:
Including Rycote Lyre Shock Mount, and windproof shield
TRS 3.5mm (1/8") 3-pole gold cable
Don't need an external battery
---
3/ BOYA BY-MM1 Review – Good CHEAP mini shotgun microphones for Youtube videos
---
If you looking for a good cheap microphone for youtube. BOYA BY-MM1 is a good choice for the money.
RODE VideoMicro vs. BOYA BY-MM1 is really incredibly similar, especially when you are looking the build, the design, the build quality of both of them is really solid.
But let's jump in and see how they actually sound.
I tested RODE VideoMicro vs. BOYA BY-MM1 on my smartphone LG G6. I found Boya BY MM1 was slightly louder than RODE VideoMicro.
However, the quality audio is similar – warm sound and ambient noise-free.
As for the price, BOYA BY-MM1 is cheap microphones for youtube.
I really like the Boya BY-MM1 because it is CHEAPER, and has two cables already to use it for both your  DSLR cameras or your smartphones.
BOYA BY-MM1 features:
TRS 3.5mm (1/8") 3-pole gold cable
5mm (1/8") to TRRS 3.5mm (1/8") cable
Don't need an external battery
Including windproof shield, and shock mount
---
4/ Samson Meteor USB Microphone – Best microphone for youtube videos
---
When I tested this mic at my friend's home studio for the first time, I was really impressed by its great quality and the beautiful design.
This mic is super easy to use, just plug it into your computer and start recording. Besides, its price is super affordable and it's worth every penny. Such a super deal!
Samson Meteor Mic has a stunning design with three legs that can be adjusted to any angle to let the microphone sit as low as 4 inches tall. This mic has a cardioid polar pattern through a large 25mm condenser capsule which allows for a beautiful sounding flat output.
The meteor mic surrounds the capsule with a dual-stage grille to prevent wind noise and reduce the popping.
The clarity of the recording is excellent and while it is very sensitive, you should you a pop-filter during recording sessions, it's normal for any condenser mic.
My friend told me that she has dropped it many times so I believe that this mic is very durable.
Of course, I don't recommend you to test it that way. Overall I rate this mic as an excellent tool for any YouTube channel and for any type of recording.
Then I just wondered why a gorgeous microphone like Samson Meteor was so cheap and I was surprised one more time when hearing that its price has really dropped nearly a half from 2011.
I think Samson Meteor Mic is the best youtube microphone for the money.
---
5/ Blue Snowball USB Microphone Review – Best youtube microphone for streaming
---
In short, this microphone is the best starter USB microphone for YouTube.
If you get started creating YouTube videos but don't want to spend too much on a microphone in case things did not work out, this mic is definitely for you.
As you can see it is quite compact and easy to use. You just need to plug it into your laptop and it'll work.
Plus, the most important feature makes this product perfect for beginner YouTubers is its good quality sound. A very nice clean crisp sound with switchable recording mode!
On the back of the Blue Snowball (Brushed Aluminum), you'll see that it has 3 different switchable settings that fit different recording situations.
The setting number one is the cardioid mode which is mainly used for podcasts, vocals, voice-overs or anything that you're speaking directly into the microphone.
The setting number two is the cardioid mode as well but this has a -10 dB pad which means it helps capture louder sounds but keep the quality of it. So if you're recording something loud such as loud music or instruments then choose this setting.
The setting number three is the omnidirectional mode which picks sound equally from all directions, and this is the best for if you want to capture all the sound in a certain area, if you're in an interview or a conference.
The only drawback when you're recording with the setting number one is you have to get very close to the Blue Snowball (Brushed Aluminum) for a nice sound quality.
And a pop-filter is a must-have item, always.
Why Should You Need The Best Microphone for YouTube videos?
Audio is crucial for a great YouTube video. Whether you are a streamer, product reviewer or a vlogger, if you ignore the audio, it will be the biggest mistake that you ever made.
Because in most cases, the quality audio will take more than 50% success of a video.
As far as I'm concerned, a decent mic need not be a very expensive one.
Choosing the BEST microphone for YouTube videos means knowing your recording needs!
Yes, the most important thing you should remember before choosing mics for your YouTube channel is each type of situations requires a dedicated mic.
So the mics which you choose must suit the kind of activities you intend to shoot such as prank videos, interviews or home studio recording, streaming, vlogging, voice-overs.
Of course, you can absolutely use the internal microphone of DSLR cameras and smartphones for YouTube videos, but that kind of mics is not optimal for specific activities.
Mostly, the sound recorded with internal mics are usually too robotic, too small, and the mess of ambient sound will drown out your voice.
1# Internal Microphones
The internal mics are built-in cameras, smartphones, action cams. Most of these mics are omnidirectional microphones.
Omnidirectional microphones pick up sounds from all directions (from the front, back, left or right side) of the microphone. It means that you can also pick up ambient noise.
I used to use a built-in microphone on cameras and smartphone while recording video in crowds. And of course, the audio quality can't get any worse.
So when you use an internal microphone?
The internal mic is suitable for recording at quiet places such as countryside, nature wildlife.
2# Lavalier Microphones
Lavalier microphones are small and attached to collar or clothing by a clip.
These mics are best for vlogging because it allows low sensitivity and picks up sound at close range. As a result, you will reduce background noise easily.
The drawback is you need to plug lavalier mic into a handy recorder such as smartphones. Zoom H1n – handy audio recorder. And then, you will have a separate audio file. You have to sync the audio and video clip together in post-production.
If you record vlogs with your smartphones, you don't need a handy recorder. Just plug lav mic into your smartphone easily via a 3.5mm jack.
I recommend Rode Smartlav Plus. It is one of the best lav mics for vlogging
Personally, I would like to combine Rode Smartlav Plus with iPhone 6 plus and pleased I did. The audio quality is improved so much, thanks to Rode Smartlav Plus.
Note: Some Lavalier microphones have TRRS port for smartphones and other is TRRS port for cameras. So you can buy an extra Rode SC3 3.5mm TRRS to TRS Adapter if necessary.
3# Shotgun Microphones
Shotgun microphones are directional microphones. It means that a shotgun mic is only sensitive to sounds from the front, and it can only pick up sounds from this direction.
Therefore, you have to point shotgun mics directly to target sounds for pick up decent audio.
Longer a shotgun mic's body is, the better and more accurate "directional" is.
Here are two best shotgun microphones, highly recommended for you:
Rode videomic Go is lightweight and best for on-the-go vlogging.
Rode videomic Pro plus has some advanced functions for using it with DSLR cameras.
In short, they are both very good sounding shotgun microphones.
So, how to use shotgun microphones efficiently?
Depending on each situation, you can combine a shotgun mic with a handy recorder, or plug the shotgun mic directionally to your camera.
If you use your shotgun mic with a handy recorder, you have to sync the audio and video via video editor software.
You can use shotgun mics in three ways:
Attaching into cameras
Holding it on your hand
Attaching into boom pole
4# Wireless Microphones
What is a wireless microphone?
The wireless microphones are normal microphones such as Lavalier microphones and Shotgun microphones above but without a physical cable.
These microphones plugged into the transmitter device, and receiver device plugged into cameras or handy recorders.
The audio from the transmitter device is transmitted to a receiver device via wireless signals.
Using wireless microphone is an efficient way of recording audio from a distance. For example, entertainers or interviewers can move about freely as their voices are amplified.
5# Handy Portable Recorders
If you are looking for a best handy recorder for vlogging with a reasonable price, I highly recommend Sony TX650 and Zoom H1n.
Sony TX650 is very small, lightweight, and many functions. You can attach it to collar or clothing easily.
Zoom H1n allows you to adjust the sensitivity when recording audio. Although it is a built-in internal mic, it does support external mics.
Of course, you can use your smartphone as a handy recorder as well. However, the audio quality can't be as good as Sony TX650 and Zoom H1n.
Conclusion
So the answer to the question: "How do I record good quality audio for vlogs?" is flexible.
First of all, you need to know what and where you want to record audio, and then choose the right type of best youtube microphone for your project.
Phew, it's a long post but nothing can kill a video like bad audio.
And nothing can benefit a video like great audio so I decided to share this list of "the best microphone for youtube videos" with you.
Which mic suits your YouTube channel? Let me know if you post a video with your microphone!