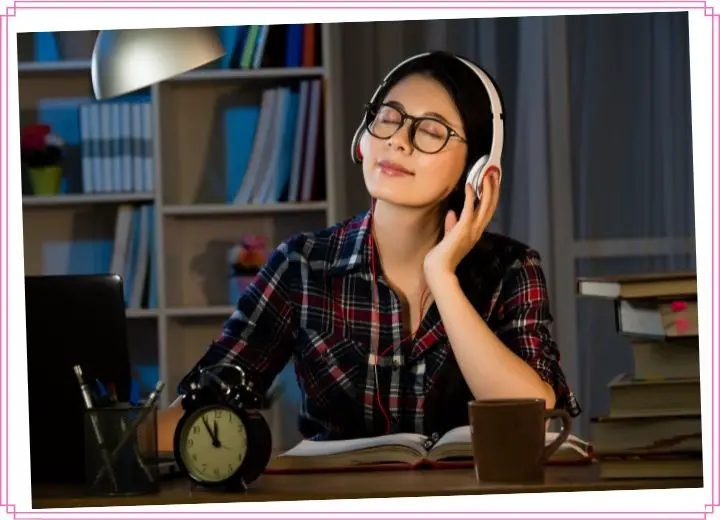 Prioritizing, lists and other studying techniques help you prepare for your classes and exams. You always hear about choosing the appropriate study space to maximize memorizing materials and improve essay writing. There's one additional aspect that is highly debatable when discussing studying. Should you study with music on or in complete silence?
Many students have their own unique study routines. Someone is much better at perceiving new information kinesthetically, for example, when making notes or audibly when listening to lectures. Others study when they multitask. In many cases, you can find advice to either study in silence or put on classical music to improve brain function.
As a student, you should effectively redistribute the assignment workload to optimize your learning process. It's important to find a reliable and trusted resource that can help you unlock the best practices for college. For instance, EssayPro offers coursework writing service and an array of different academic support for students of all courses. As soon as you manage this aspect of studying, it will become much easier to focus on urgent tasks.
Benefits of music for brain functions
Music helps to relax and focus on the task;
Music improves your mood and attitude;
It helps to create associative links between the material and music you hear, improving memorizing;
It lessens distractions and drowns out outside noises;
It improves performance in stressful situations;
Are you neurotypical or neurodivergent?
Why does it matter? The truth is that people are different, and they need an individual approach to their daily routines. Many students feel confused about why the most popular studying advice works for everyone else but them.
The term neurodiversity was coined by Judy Singer 1997, who is herself on the autism spectrum. Neurotypical people function according to the considered standard, while neurodivergent people function differently.
For example, people with ADHD, dyslexia, and other conditions have different emotional and impulse responses to stimuli.
For instance, many people with ADHD say they're more productive with loud and upbeat songs that encourage them to fit into the "five-minute rule" time management technique. Many neurodivergent students prefer songs that they know rather than putting new music on.
What to look at when searching for your perfect study soundtrack?
#1. Choose music according to the type of task
The key to unlocking the perfect playlist for studies may be the type of activity you are doing. When you need to concentrate on reading and memorizing new information, lo-fi will be perfect for it.
On the other hand, when you need to break a writing block and push your first essay draft, you might want to listen to R&B, pop, or phonk.
Try to figure out how you perceive the task and find an appropriate vibe to make it engaging.
#2. Choose music that only you will understand
The problem with ready-made playlists is that the selections are not perfect for everyone. Some students love to discover new tunes and artists. Others prefer to use the same song when they study.
Your playlist can be unorthodox. Add whatever you think would encourage you to work or hype you up. Extreme metal gets things done? Say no more.
#3. Choose music breaks instead of background playlists
If background music is no use for you at all, create a playlist to listen to during your breaks. It is an optimal alternative, and it still benefits you and your brain.
It will help you to switch from your task and then return to it in a better mood. This method is also perfect when you are revising and editing your essays.
The best playlists on Spotify
Lo-fi tracks are usually the first choice for studying. This music has a unique tempo that doesn't make you sleepy or bored. It also adds the feeling that you are the main character of your indie film.
Soft jazz is a genre you might want to add to your library for your daily routines. Jazz is highly reliant on improv and encourages you to think. It gives you the right mood to concentrate and deep focus.
This playlist is one of the best picks to enhance your memorizing and focus. It has a variety of compositions that can calm your anxiety and redirect your energy to writing or reading. If you love piano, you should add this mix to your library.
This collection is designed to give you a breath of fresh air and stimulate your imagination. When you face a block with your persuasive writing, just put this playlist in the background. It helps you to find the lost focus and break the creative block.
This playlist is perfect for your study break. The perfect mix of old-school house and best Ibiza tracks to recharge your battery before going for another task. A must for your daily routines to keep stress away and improve your mood.
The best playlists on Apple Music
A perfect playlist for writing papers for people who know what good music is. The collection has jazz, hip-hop, and soul that will encourage you to do all your tasks worth A+. It's a fine mix between deep focus on a task and creative stimulation.
An awesome collection that has popular radio hits and dives into your exam readings. It will help people who are shy to add playlists with music they don't know. This playlist will give them a nice boost of a good mood with familiar tunes.
This one is a must to start your day with, before classes or for having a fun break during study sessions. The most well-curated collection of top chart songs and less known gems. You won't be disappointed with the rush of energy you get from it.
This playlist is regularly updated by editors with top-notch taste in downtempo grooves. It's the perfect playlist for deep focus on drowning out outside noises.
It's a fine collection of famous songs performed instrumentally. Needless to say, it is a perfect collection for people who love familiar songs but get easily distracted by lyrics. It suits both reading and writing your assignments.
The best playlists on YouTube
This type of playlist suits people who love ASMR and generally has neutral sounds to focus on. Imagine you're in a forest surrounded by trees, a river, and your book. A choice made for success.
It's a 24/7 live radio live stream that you can put on at any time. It's a decent alternative to playlists with a constant stream of new choices. You cannot foresee them or get distracted to change a track.
Another radio lifestream for people who want to put music in the background and not worry about changing tracks. It's perfect for setting a mood to study on a rainy day.
To sum up
Sometimes it's also a nice idea to just put keywords in the search bar and see what will appear. You never know where you will find a playlist that will really satisfy your music taste. Or, if you can't find it, create it yourself, as people say.