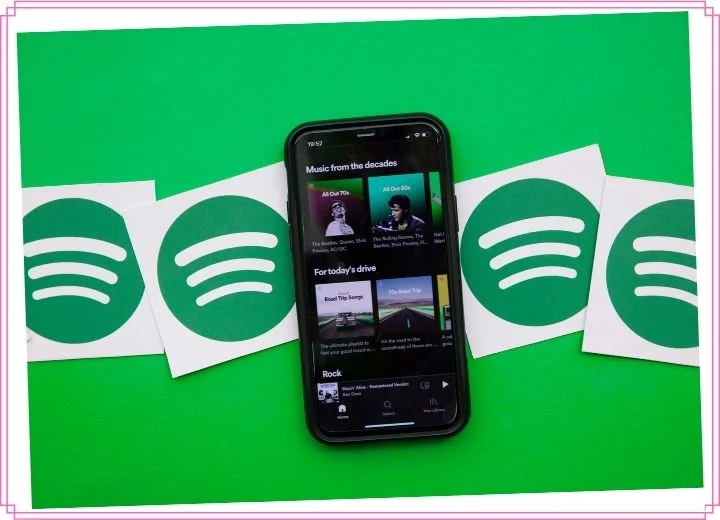 On the music side, Spotify is one of the great platforms for discovering new artists, previewing new works, and more. It comes with a wide selection of podcasts, such as comedy, science, politics, education, and of course, music.
Finding the right podcast can be like finding a needle in a haystack. So, after listening to a vast amount of podcasts, we have picked out the best podcasts you should enjoy on Spotify. So, here is the best podcast to listen to on Spotify.
Top 24 Best Podcast to Listen to on Spotify
This article will give you the top 10 podcasts worth listening to on Spotify. Note that we do not arrange them in a particular order.
1. In the Dark
If you are interested in thrilling and engaging stories, this is the one for you. This product is a Peabody Award winner. Its main content revolves around law enforcement and the criminal justice system.
Its first part investigates the kidnapping and death of young Jacob Wetterling. The second season brings you the case of Curtis Flowers, who went through 6 trials for the same murder.
2. LeVar Burton Reads
If you were a fan of Reading Rainbow as a child or Star Trek as an adult, chances are you will recognize LeVar Burton's fantastic voice and impeccable storytelling skills.
You are again immersed in the stories told through his sweet voice through this podcast. The length of the podcasts is different, based on the stories he is sharing.
3. All the Smoke
Finding quality sports podcasts is not easy. However, if you are passionate about sports and athletes' appeal, you probably will not want to miss All the Smoke.
Stephen Jackson and Matt Barnes host it. This podcast revolves around behind-the-scenes anecdotes and untold stories about stars like Snoop Dogg, Dwyane Wade, Shannon Sharpe, etc.
It allows you to get insight into their common issues like race issues, career, relationships, fights, allegations, and more.
4. Justice In America
It is a news and political podcast that deals with the criminal justice system. It gives you a better understanding of the views expressed by the persecuted.
Justice In America releases new episodes every Wednesday.
5. Life Kit
It is a valuable health program for both body and mind. It has everything you could need, from life tips, quarantine therapy to creating your garden. Some episodes also delve into how to navigate birth control for young people.
It is true to say that you can answer all your questions in life through this podcast. So, if you want to expand your knowledge in a fun way, choose this podcast.
6. Today, Explained
Are you too busy with work and study, which makes you have very little time to read the news? Do not worry! This program is the perfect pick for people like you.
In each episode, Sean Rameswaram will cover a prominent topic and make it more evident to listeners.
Through 20 minutes, you will quickly grasp the outstanding issues of the day through Today, Explained.
7. Modern Love
Are you interested in topics related to love stories? New York Times' Modern Love is something like that. The show features celebrities like Greta Gerwig, Jake Gyllenhaal, and Terry Crews, who will read essays about dating, love, relationships, and sex.
You're sure to have a great time with Modern Love, which releases a new episode every Wednesday.
8. Infamous: The Story of YNW Melly
The story of YNW Melly is tragic. However, it also brings appeal to the listener.
After two of Melly's best friends are murdered, unfortunately, he becomes the prime suspect in a case that could take his life.
However, his music production exploded on the charts like a dream, making Melly a famous rap star.
Infamous: The Story of YNW Melly offers you eight episodes, which depict Melly's tumultuous life. You will get to know the process he went on and how he became a rapper.
9. WTF With Marc Maron
WTF With Marc Maron was first released in 2009. It soon became one of the most popular comedy podcasts. Each episode begins with a monolog.
Then, they'll take you on some great interviews with comedians, movie stars, and celebrities in many other fields.
If you have not listened to this exciting program before, now is the time to begin.
10. Left, Right, and Center
You will be engaged in an exciting discussion with Josh Barro, Rich Lowry, and Katrina Vanden Heuvel about what is going on in government. Of course, you will approach in a more balanced way than many others.
11. Why Won't You Date Me?
You are probably familiar with the name Nicole Byer. She had an impressive performance on "Nailed It," a hit Netflix show. You can also impress her through her epic comedy shows.
Although she is fascinating, she has not found the love of her life. That's why Nicole Byer did this podcast.
The video will show you some adorable scenes of her from the show "Nailed It."
12. Ear Hustle
If you are a fan of "Orange Is the New Black," you will be excited about this podcast. It gives you the chance to get inside San Quentin's walls. In addition, you will also have a better view of life after prison release.
It will give you more insight into the peculiarities of life inside, such as how they send notes, make music, and cook. It also helps you solve job, marriage, and recidivism queries.
13. With Special Guest Lauren Lapkus
This comedy show will bring you fantastic and exciting moments.
Each episode features a different host. In particular, comedian Lauren Lapkus always appears as a different character.
Sometimes Lapkus is a character suggested by the host, and she will have to improvise everything from there.
14. Terrible, Thanks For Asking
We always tend to say "I'm fine" when asked, "How you are," don't we? Yet, we all know that the truth is always as far away as we say it is.  Host and author Nora McInerny will take you deep into that phenomenon.
Sometimes, this show will bring you sad emotions, sometimes it is funny. But, whatever it is, this podcast gives you the unflinching reality.
15. My Favorite Murder
Does actual crime combine humor? Why not? You'll have a great time with hosts Georgia Hardstark and Karen Kilgariff.
They will discuss actual crime stories from a more humorous perspective. In addition, listeners are also answered on issues related to mental health, social issues in an easy to understand and humorous way.
16. Decoder Ring
Willa Paskin, the host, will cover a different cultural phenomenon in each episode. Besides, this host will explain its role and meaning in our lives.
Discussions can involve clowns, ice cream trucks, passions, and more. You will soon be fascinated by things you have never considered before.
17. Death, Sex & Money
This podcast will cover all the topics our teachers and parents didn't teach us.
Anna Sale, the host, and the knowledgeable guests will bring you unique knowledge through a fresh and humorous approach. So, make sure you smile at yourself as you absorb sensitive knowledge from famous people in a unique way.
18. Safe for Work
Rico Gagliano and Liz Dolan have a wealth of experience handling difficult situations in the workplace. As a result, these hosts will have helpful advice on problems in your workplace.
They will help you with everything, such as how to deal with burnout at work, how to give up smoking, and more. These hosts may even offer their listeners some effective diets.
19. Stuff You Should Know
Many of us have knowledge gaps or misconceptions about life. So, this excellent podcast can help you with those gaps.
Each episode brings you topics you might want to learn about, such as a brief biography of punk rock, how magnets work, and more. In addition, the hosts always strive to bring you exciting knowledge parties.
20. Guardian's Science Weekly
It allows you to access exciting knowledge from the scientists of The Guardian. They will ask interesting questions in each episode and then solve them in an easy-to-understand and engaging way.
For example, why is the worldwide fertility rate falling? What does artificial intelligence mean in our lives? So, you will have access to a lot of exciting knowledge through each episode.
21. My Dad Wrote A Porno
If your dad writes a porno book, he is sure to hide it somewhere you can't find it. If one day, you discovered it, what would you do? We cannot imagine.
As for Jamie Morton's case, he decided to read it to the world. With the help of Alice Levine and James Cooper, Morton reads one chapter per week. Thanks to that, he and we can discover many things about his father.
The Sunday Times even praised this podcast as "a cultural phenomenon."
22. Becoming Wise
You should spend your free time on this podcast. It provides you with helpful information and life tips in a short time.
It also helps you answer some of the biggest questions in the world, helping you expand your knowledge without taking up your entire evening.
23. Is This Normal?
Through this podcast, science editors from TIME Online team up with a sex therapist to answer any questions about sex, such as "How often is normal?" or "Why are you no longer interested in sex?"
They will help you get all the answers you need. Some of their episodes last just a few minutes, some last more than half an hour.
24. Bits und so
It is the perfect option for fans of technology.
This podcast provides listeners with all the information Apple Fans care about. It includes Apple, Mac, iWatch, iPhone, iPod, gadgets, and all other products that come from Apple.
Each episode lasts from 2 to 3 hours. It seems pretty long. But, rest assured, it is not boring at all.
The information is always provided in an easy way to understand.
The Bottom Line
So, we have listed the 24 best podcasts to listen to on Spotify. Remember that this list is not based on any rankings. It is based on our subjective opinion.
Hopefully, our options work for you. We hope you find something that suits you best through this article.
Thank you for reading! Please share it to spread positivity to those around you.