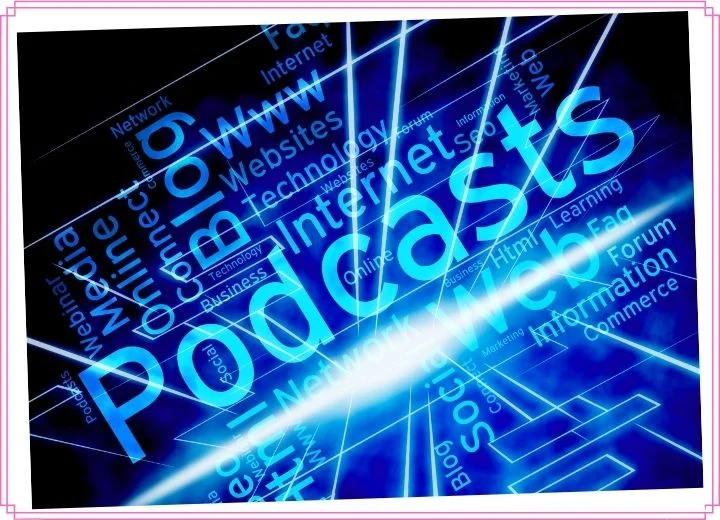 It might be irritating when listening to your podcast series and your phone runs out of battery. Almost everybody used to face this situation.
Worry not, we will show you how to listen to podcast without a smartphone, and you won't have to wait until your phone is fully charged.
Now, let's dive into the details and enjoy the day!
How To Listen To Podcast Without A Smartphone?
If you don't have a smartphone, you may listen to podcasts using one of two methods: a web player tool (Spotify Web Player) or a computer program (like Spotify desktop software or Apple Podcasts).
Using The Spotify Web Player
Since you do not require a specific web browser or operating system, and you do not have to download podcasts to listen to it, utilizing a web player is beneficial.
You may listen to your favorite podcast online using the web player. Here's how to use Spotify Web Player to play a podcast.
All you'll need is a computer with internet access, an internet browser, and a Spotify profile to get started.
Log into your Spotify profile using a web browser. In the upper right corner of the window, choose the small LOGIN icon.
The login window that displays gives you the choice of connecting to Spotify using your Facebook account or using a different password or username. Log into Spotify using the option you usually use.
You will see your account's primary dashboard after you've logged in. A variety of listening choices appear at the top right of the screen on this interface. Choose Podcasts from the list of possibilities.

You listen to various suggested podcast programs on the Podcast screen.
A selection of episodes will appear in front of you when you select one of these programs, or you can look for a particular podcast using the online player's primary Search button (found on the left-hand side of the screen beneath Home).
Choose a program (by hitting on the logo), and you will come to a website that lists the series of the podcasts (it will appear like a playlist). 
The radio symbol will convert into a record button once you set the mouse pointer on the radio icon next to the chosen series. To start listening to the audio right away, press the start button.
Using Spotify Desktop App
Suppose you want to listen to audiobooks on your Windows 10 pc; Spotify desktop software is the best method, especially when you have an account.
The cool thing about Spotify when using it as a podcast source is that it doesn't require Win10 to utilize. 
Linux, Mac, and Chromebooks are all supported by this desktop app. However, for the sake of this guide, we'll concentrate on the Win10 version.
Open your Spotify app using the Search box in the left corner of the screen. Then, choose it from the search engine.

If necessary, log into your account. The primary dashboard should display once you've logged in. By selecting the Browse button in the upper left corner, you may browse a broad range of suggested episodes.

Choose Podcasts from the menu of alternatives on the page. Then you will get a list of recommended podcasts, highlighted episodes, and genre selections to choose from.

By tapping on the show symbol icons, you may select a podcast. When you do so, you will come to its profile page, where you will find a list. A play button will show if you hold your mouse over it to press whenever you want to play.

You can also use the search bar at the top right of the screen to look for a specific episode. Please put the name into the address bar, and it appears in the result box right below it.

To go to the profile page, click on the episode you want to play. From there, click on the play button or by mouse over an audio listing until that button appears.
Using Podcasts App For Mac
When Apple released macOS Catalina, it also stated that iTunes would be releasing three new programs; Apple Podcasts is among those.
If your MacBook is running Catalina or the later OS, you'll almost certainly utilize the Apple Podcasts program to listen to these recordings.
Choose the Browse on the menu on the left side of the Apple Podcasts app. Alternatively, you can use the Search button at the top of that sidebar to look for a particular episode.

Click the play buttons at the top of the window to listen to a podcast episode.

To listen to an audio episode, find the series you want and click on it to view its profile. When you subscribe to a series, new episodes will automatically be saved to your account as soon as they become available.

Based on the Apple Podcast developer, you can sign up for a premium subscription that grants you access to extra material, ad-free watching, and other benefits in exchange for a charge.
FAQs
We will answer some questions related to this topic. We hope all of them are beneficial to you and save you a lot of time searching on Google.
Can You Listen To Podcasts On The Computer?
You can play podcasts on the web or your computer. You may play them on your desktop through Spotify Web Player, Apple Podcasts, and the Spotify desktop software.
What Device Do People Usually Use To Listen To A Podcast?
In the United States, around 65 percent of audio listeners utilize mobile devices such as smartphones to play a podcast. 25% of podcast listeners like to listen on laptops and computers.
Can You Listen To A Podcast Without An Iphone?
Yes, you can listen to podcasts through your laptop or MacBook.
Can I Listen To Apple Podcasts On My PC?
Yes, you can listen to podcasts through the Apple podcasts app on your MacBook.
Final Thoughts
So, do you know how to listen to podcast without a smartphone after reading this article? If you want to know more about this field, keep reading on our site.
Thank you for reading!