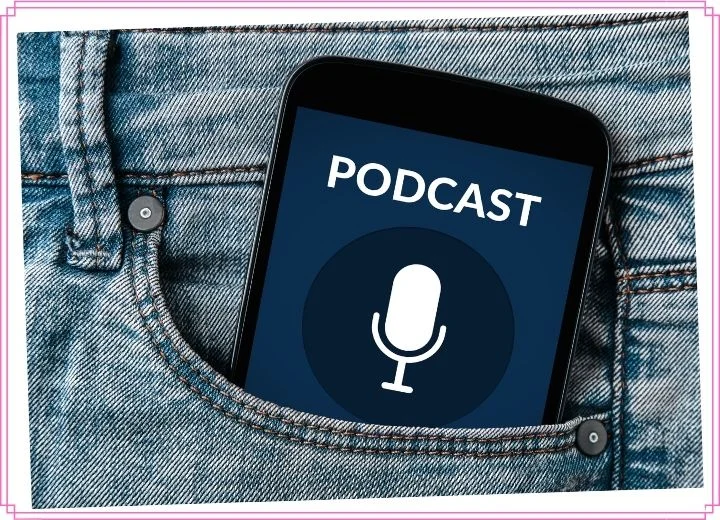 In recent years, listening to podcasts has become a habit of many people. According to statistics, more than half of the US population is subscribed to at least one podcast.
However, you may not always use data to listen to your favorite shows. So you will want to know how to listen to podcasts without using data at those times.
Fortunately, we have some solutions for you. Read on for more information!
How to Listen to Podcast Without Using Data
We will give you three solutions to listen to your podcasts without using data. That way, you can listen to them anytime, whether you're driving a car, in an airplane, or camping in a remote area.
Use Reliable WiFi
Does it sound absurd? Of course, it might! But, it is the most straightforward answer to the question, "Can you listen to the podcast without using data?"
Wifi is a means of helping your device connect to the internet.
So, you just need to connect your phone to stable and secure Wifi to listen to your favorite podcasts of your favorite artists.
Download Your Favorite Podcasts
If you want to listen to a podcast without Wi-Fi and do not want to use data either, just make sure it's pre-downloaded to your device.
It means you need to download your podcast to your device before leaving the house for work, school, or anywhere without Wifi.
It is true to say that this pre-download comes with many conveniences. It allows you to listen to your favorite shows anywhere without interruption.
However, it still has some cons, important enough for you to consider.
First, you cannot access the latest episodes.
For example, suppose a new episode is released after you have downloaded the previous episode to your device. In that case, you won't have access to the new episode until your device has an internet connection.
Its second disadvantage is related to the memory of the device.
The memory of a smart device is something precious. However, each podcast takes up a lot of valuable memory. So, you can't download any more episodes if your memory is filled with games, photos, and videos.
Then you'll need to decide what's more important to you: listening to the latest episode or your Christmas home videos.
Stream Your Podcast Using Call-To-Listen on Bullhorn
If you want to listen to your podcast without an internet connection, you can use the Call-to-Listen feature on Bullhorn to stream your show.
Thanks to this feature, you can reach your podcast. Without spending a dime, it allows you to dial a phone number hosting your favorite podcast, including the latest episodes.
The best thing about this feature is that it allows you to use Call-to-Listen without requiring you to open the app.
So, all you need to do is save the phone number of your favorite show. Then, you just need to dial that number every time you know there's a new episode.
The fantastic feature also offers you dial controls. Thanks to that, you can use the touch tones to play, pause or fast forward, rewind your favorite content.
In short, using the Call-to-Listen feature allows you to access the latest episodes of your favorite podcasts.
What Are Podcasts?
In recent years, podcasts have become famous, and the popularity of podcasts is increasing day by day. However, if you have never heard of it, you've come to the right place.
The birth of podcasting is associated with the advent of the iPod. The fact is that the word "podcast" is a combination of the words "iPod" and "broadcast."
In general, podcasts are audio (or video) recordings. You can listen to them on a smartphone, tablet, or computer. These include blogs, programs, or talks on all topics.
They are wrapped up in a massive hub of recordings, such as Apple Podcasts. So you can listen to them anywhere, such as at work, in the car, at home, and more.
You can subscribe to them, making it easy to get notified when new episodes come out (via your favorite podcast app).
Podcasts can be divided into "seasons," like a TVshow or a series of continuously broadcast episodes.
An "episode" is the recording of a podcast. Then, if you subscribe to a podcast, new episodes will automatically download to your device as soon as it is released.
A podcast usually releases new episodes weekly. However, some podcasts release new episodes daily, even at any cadence the creator wants.
Currently, podcasts are usually released by:
Individuals
companies (large or small)
TV networks (Fox, CNN, ESPN, etc. for example)
radio networks (such as NPR)
New podcast-only networks (Gimlet is one of the good examples)
Storytellers
Comedians
Churches (Red Rocks Church is amazing)
Experts in specific fields
Player
Singer
Influential people
Politicians
And more
Podcasting is a valuable means for individuals or organizations to spread their message worldwide and build a community of people who love them or have similar interests.
Podcasts do not require radio stations for recording and broadcasting. Moreover, it allows you to talk about anything that you prefer.
In short, here are the standout features of podcasts:
Most Podcasts these days are available as audio files, although video podcasts still exist.
They do not have a fixed length. For example, some news lasts only 1 minute, while an in-depth interview can last 3 hours!
They can be released at any frequency, from daily to monthly.
Podcasts can be of any genre, such as storytelling sessions, interviews, discussions, tutorials, teaching, etc.
They can refer to any topic. So, you will easily find the right one for you.
They are free to download
Check out the video for more information:
Does Listening to a Podcast Use Data?
Using any streaming service without a wifi connection will use mobile data.
Whether browsing the internet, listening to music, watching TV shows, you will need an internet connection.
Listening to podcasts is no exception. Podcasts are usually streamed by apps like Stitcher, Podbean, Castbox, which rely on an internet connection to operate.
The amount consumed when you play a podcast is mainly based on its duration and quality.
Of course, the longer the program, the more data it consumes.
In terms of quality, programs played back as mp3 require fewer data to play. In contrast, WAV audio files will be larger, consuming more data.
Fortunately, podcast streaming apps let you control the audio quality in most cases.
As a result, you can control your data consumption. For example, you can adjust the quality of programs to MP3 quality.
Is it Better to Download or Stream Podcasts?
Downloading is a great solution to help you listen to your shows.
Almost all podcast streaming apps have a download option available. Once you download your favorite show, it will be stored on your device for future listening, even when you have no internet connection.
Also, it prevents data usage and ensures that you have the best listening experience without latency issues.
Yet, downloaded episodes will take up significant storage space on your device. So, sometimes you will have to delete some photos to enjoy your favorite show!
Frequently Asked Questions
#1. Does Streaming Podcasts Consume Data?
Streaming a podcast from the podcast app or a browser will require an internet connection. In other words, it needs internet access to work.
So, if your device is not connected to wifi, it will eat into the data allowance.
#2. How Much Data Does 1-Hour Podcast Consume?
As mentioned above, streaming time directly affects data consumption. It means that the longer the streaming time, the more data is consumed.
On average, 1-hour podcasts at low quality will consume about 45MB of data. At 'normal' quality, it can consume around 70MB. Finally, you will probably lose 120MB for the highest quality.
Note that these figures should be used as a reference only. It is best to research your application to get some idea of the data consumption.
Data is measured in bytes. However, the amount consumed data is usually measured in MB (megabytes) or GB (gigabytes).
By basic conversion, 1 GB is equal to 1,000 MB.
#3. Which Podcast App Should I Use to Save Data?
These days, most podcast streaming apps come with many expensive features to ensure you don't waste too much data while enjoying your exciting shows.
IOS devices have built-in Apple Podcasts that include many features that help cut down on data consumption. You can even run this app offline even when your data is on.
PocketCasts is a popular choice for both iOS and Android devices. It helps you download new episodes as soon as they are released automatically.
Furthermore, you can set it up to alert you that you're on mobile data. So, it is beneficial for those who are absent-minded!
In addition, there are many other great applications for you to enjoy your favorite programs most economically.
#4. Does It Take More Data to Download or Stream a Podcast?
Either streaming or downloading will take the same data amount in most cases. However, downloaded podcasts allow you to have a better listening experience.
#5. Can I Listen to a Podcast Without WiFi?
You can download a podcast and save it on your devices, such as computers, phones, and tablets. Then, you can listen to it anytime, even without an internet connection.
#6. Can I Download Podcasts Without an Internet Connection?
The short answer is no!
The Bottom Line
Hopefully, after reading this guide, you have got some good ideas on "how to listen to podcasts without using data."
If you have something to add about listening to podcasts, let's share it with the rest of us. Thank you for reading!