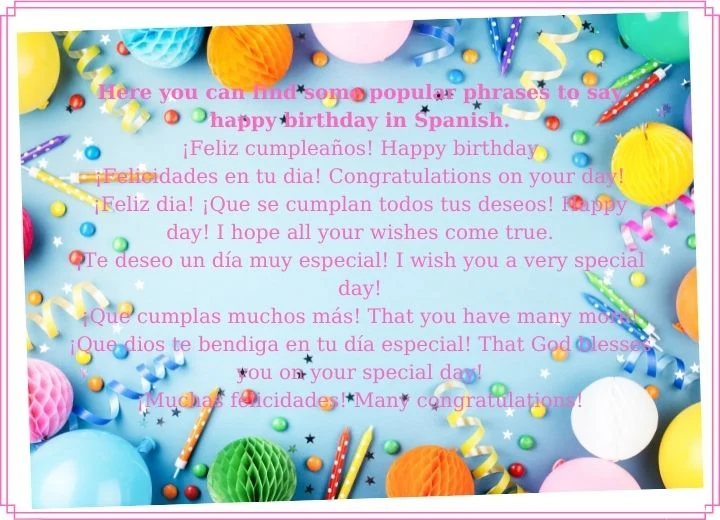 What if you want to celebrate a birthday party with your Spanish friend? It's OK to sing the song in English, but they will appreciate your effort so much if you perform it in her mother tongue language.
So, how to sing happy birthday in Spanish? There are three easy steps:
Step 1: Memorize the melody
Step 2: Practice pronunciation
Step 3: Sing along the lyrics
This article will discuss the steps in detail. We also introduce some wishes that are popular for birthdays in the country. Join us to find out right here!
How To Sing Happy Birthday In Spanish?
The song's Spanish version is a straight translation of the English-language version. This plus will help you practice it quicker.
How to sing happy birthday with lyrics? The three steps follow will show you detailed instructions.
Step 1: Memorize the melody
This popular song has hundreds of versions all over the world. Thankfully, the melody is so easy that you don't even need to learn much.
Recall the melody of the English song. The melody in the Spanish version is the same.
Step 2: Practice pronunciation
"Cumpleaños Feliz" is the first sentence to learn how to pronounce. It means "Happy birthday to you ."
Here is how to pronounce: Com-ple-anyos – Feh-leez.
Step 3: Sing along the lyrics
Now, you need to mix the melody and the lyrics you have learned for a complete song. Full lyrics are as follows:
Happy birthday song in Spanish lyrics
¡Feliz cumpleaños! Happy birthday
¡Felicidades en tu dia! Congratulations on your day!
¡Feliz dia! ¡Que se cumplan todos tus deseos! Happy day! I hope all your wishes come true.
¡Te deseo un día muy especial! I wish you a very special day!
¡Que cumplas muchos más! That you have many more!
¡Que dios te bendiga en tu día especial! That God blesses you on your special day!
¡Muchas felicidades! Many congratulations!
If you are still not familiar with the accent and pronunciation, the video below can help. It works like a karaoke clip but has a background voice. You can imitate the voice for exact pronunciation.
You should also note that there are some versions you may come across with. Above is the most popular and easiest one.
Birthday Celebrations In Spanish Speaking Countries
A birthday party, or "cumpleaos," in Latin America and Spain is memorable to hold with family. This celebration is for love in Spanish speaking countries.
It indicates that even if your families live far away, they go out of their way to celebrate your important day with you. They may even give you meaningful handmade pieces as a present.
Locals say they have two types of birthday celebrations: one with families and one with friends.
Whenever the family gets together to celebrate, the entire theme is friendly and warm. The members often have a picnic or cook together.
When the family members sing "Feliz Cumpleaos," the centerpiece of the event is wine (vino) and cake (pastel).
The tres leches, a beautiful cake with the celebrant's favorite theme, will be the main focus of Mexican parties.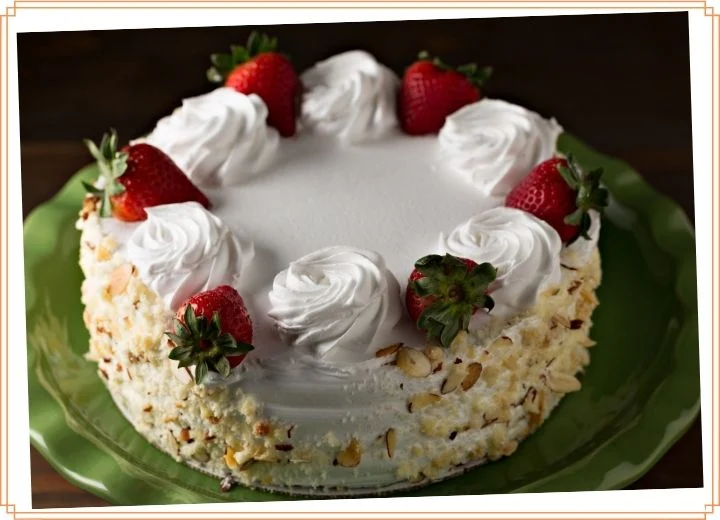 The tres leches cake will be the main focus of Mexican parties
You may also hear the term "Mordida!" which indicates that you must first take the first slice of the cake before visitors share. They also perform the iconic face-cake-smash for the youngsters!
Another birthday ritual in Spain is for the boy or girl to have their ears pulled. They'll tug on the ear based on the age, and then another pull for best of luck!
Three Ways To Say "Happy Birthday" Using Spanish
Learning to pronounce the phrases correctly may substantially enhance your interactions with the locals and impress your friends. On somebody's big day, there are three main methods to wish them well.
¡Feliz cumpleaños a ti!
This wish is another to say "Feliz Cumpleaos!"
Cumpleaos has two words: cumple (meaning "to turn") and aos (representing "years").
You're cheering the celebrant on "growing up" and completing one year successfully.
Feliz cumple
This phrase is a more informal manner of wishing someone a joyful and cozy birthday. It can suit different contexts.
However, it would be best to avoid saying this to your superiors.
Felicidades
Felicidades means "congratulations". Locals, however, have accepted this as a more straightforward and friendlier alternative to "Feliz Cumpleaos!"
"Felicitaciones" is another version, which seems more formal but is not very popular in real-life interactions.
Final Words
It's warm and cozy to hear a song in your mother tongue, especially on your birthday. It reminds you of where you were born, which means a lot for this celebration.
You can touch your friend's heart if you perform this song. Learning to sing is easy, and the result will be gratifying.
Hopefully, you will find this article helpful. If you need any further information, please feel free to ask. Thank you for your interest in the article!