Hello everyone.
After reading our previous posts about best ukuleles and best ukulele bundles for beginners (which mentioned soprano and concert ukuleles respectively), I believe some of you are wondering about something like:
"Why soprano only? Why concert only? Why don't we have a review discussing all ukulele sizes?"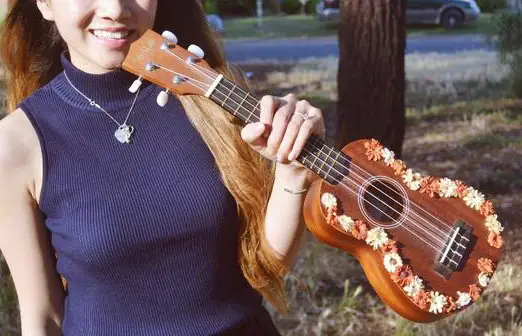 That's why, this time I bring you the exact thing you want: the top 3 best cheap ukuleles on Amazon for beginners.
Well, of course, these are not "the best for you" ukuleles, these are "the best ones I think", but at least they can be called "good cheap ukuleles" – low-price, but not low-quality, and with a lot of positive feedbacks from players.
#1: Good Cheap Soprano Ukulele on Amazon – Kala KA-15S Satin Mahogany
Sale
Kala KA-15S Satin Mahogany
What I like:
The Kala KA-15S Mahogany Soprano Ukulele was one of my first uke which I bought on Amazon. It is one of the good ukuleles on amazon for beginners
The look is appealing and smooth. Frets are nicely, the neck is very comfortable for small hands like me.
As for the sound, Kala KA-15S has more treble and gives very delightful sounds.
Nothing to talk much about Kala since they are an established brand specialising in making ukuleles. So obviously, their ukuleles are among the good ukuleles on Amazon, if you don't want to say "among the best ones".
The Kala KA-15S Satin Mahogany Soprano Ukulele was one of my first ukuleles. It catches me with its silky finish (not the glossy one, but the natural smoothness of the wood), also with the dark, warm colour tone and the nice wood pattern.
Find out more:
Apart from that, the walnut fretboard was well-made as well, and it's soft and comfortable enough for people with small hands like me.
As for the sound, it's bright, mellow but has great reverberance. Hence, I think it's better at playing some "swingy" and "in-depth" music (like blues or jazz, etc.), although strumming sounds good as well.

#2: Good Cheap Concert Ukulele on Amazon – Oscar Schmidt OU2 Concert Ukulele
Oscar Schmidt OU2 Concert Ukulele
What I like:
The Oscar Schmidt OU2 Concert Ukulele offers the good price for beginners.
The intonation and tonal qualities are good. Its sound is perfect for campfires and living room.
In my opinion, Oscar Schmidt OU2 is far better than the others in a comparable price range. It is the best cheap ukulele on amazon for your considering.
Another candidate for the title "best cheap ukulele on Amazon" is the Oscar Schmidt OU2. Oscar Schmidt may sound not so familiar, but it is a company with a history going back to 1871 and manufacturing a lot of string instruments, not only guitars but also basses, banjos, ukuleles, harps and more.
The OU2 is one of Oscar Schmidt's Satin Mahogany series, which is somewhat similar to Kala's series of the same name. However, this series differs from Kala's with various other choices of colours, wood patterns and EQs, etc.
Also, their mahogany neck and curved bridge are some significant changes compared to other brands. The former makes the sound even better, while the latter keeps the strings in place nice and tight.
For the sound, compared to the Kala KA-C, the OU2 has a deeper, "softer" sound with better sustain. It doesn't emit a "funky", cheerful vibe, but something calmer, comfier and makes you feel like you are chilling by the sea.

#3: Good Cheap Tenor Ukulele on Amazon – Kala MK-T Makala
(Reading this, you might be wondering: "What's the point of being cheap when this one's price is over $100?" But you know what, that's cheap for a tenor ukulele.)
Kala MK-T Makala
What I like:
I've played the Kala MK-TMakala for several times. The bright and rich sound is good for me.
The Kala MK-T Makala is NOT a bad choice if you're looking for a good cheap ukulele on amazon , especially for the budget-friendly one.
Makala is a "sub-brand" that belongs to Kala, focusing on producing entry-level ukuleles at a reasonable price, but with great sound and playability. This sub-brand only produce one series of satin mahogany ukuleles, containing all sizes and some with EQs.
The Makala MK-T is one in this series, and somehow it looks very much the same colour as the KA-15S above as they are all made of mahogany. There are just a bit of difference in the colour tone and the fingerboard.
The fingerboard is made of laurel wood, which is quite rare. But the bright shades of laurel wood go well with the dark shades of mahogany, hence creates a catchy vintage look.
Since it's a tenor ukulele, the MK-T has a deeper, more low-pitch sound than the soprano or concert ones, together with nice intonation, resonant and sustain. Hence, it's a good cheap ukulele on Amazon for players who want to play solo, or simply, for players who just want more defined sounds.

#4: Which Ukulele Size Is The BEST For Beginners?
There are four sizes of ukulele: soprano, concert, tenor and baritone. Well, it's only four of them, but that's confusing enough when you have to decide what to purchase.
That's why in this section, I want to discuss them first.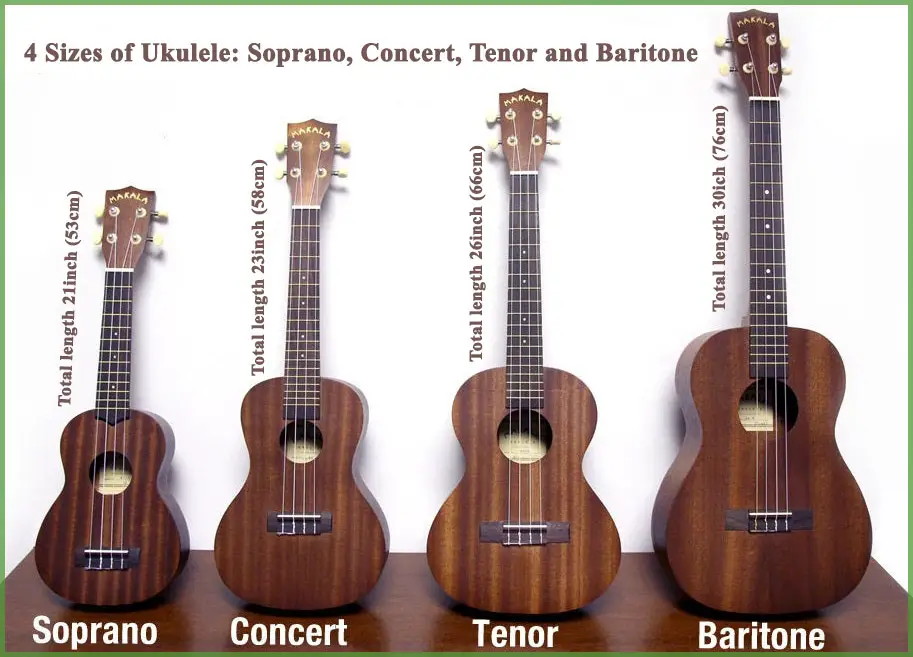 1. Soprano ukulele
The soprano ukulele is the tiniest one of the ukulele family. It looks like a "mini-mini version" of a guitar. Also, the sound is often high-pitched, bright and delightful, so I think that we can say that it's interestingly cute.
Demo sound: https://soundcloud.com/user-21091212/soprano-ukulele-sounds/s-bmTFzprHplv
The instrument would normally have 12 – 14 frets, hence, the space between the frets is tiny as well. Together with the small fretboard, this guy is the most suitable, good cheap ukulele on Amazon for kids and players with small hands.
2. Concert ukulele
The concert ukulele is slightly bigger than the soprano. That means it produces fuller and louder sounds.
Besides, with the number of frets ranging from 14 – 17, thus makes the space between the frets wider and makes playing complicated songs easier than on the soprano, it's the most popular ukulele size for both newbies and professional players.
Demo sound: https://soundcloud.com/user-21091212/concert-ukulele-sounds/s-JBqWONbfRQA
That's the reason why this is the best if you are considering buying a ukulele for an adult beginners, because you will want to play a variety of songs as you progress in your learning.
3. Tenor ukulele
The tenor ukulele is a great choice for beginners who want to experience richer and more in-depth sounds, also for professionals or players who want to play solo on stages.
Demo sound: https://soundcloud.com/user-21091212/tennor-ukulele-sounds/s-rDORLChKi3k
Actually, you will not see it so often at shops (although the tuning is the same GCEA as the two above). But if you take a look at professional players, almost every of them has at least one tenor ukulele.
So why choose a tenor ukulele if it's a bit hard to find them at the beginner's section? The answer is simple: You can play a lot more songs and melodies with 17 – 19 frets than you do with 12 – 14 frets.
4. Baritone ukulele
The baritone ukulele is the "big brother" of the ukulele family, having 19 – 21 frets – somewhat equal to that of a standard classical guitar (19 frets). The tuning of this instrument is also the same as the bottom four strings of a guitar: DGBE.
Demo sound: https://soundcloud.com/user-21091212/bariton-ukulele-sounds/s-AbpjgQtr2CT
For that, you can say that this ukulele is the closest to the standard guitar, hence produce the best variety of sounds among the four ukulele sizes. Its sound has more bass, greater resonance and also greater sustain, which is great for large-scale performances.
That's why this guy fits "high-class" professionals, or players who want to smoothly switch from guitar to ukulele, rather than starters.

#5: So, After We Finished Talking about Ukulele Sizes, then What comes next?
This is a question that is frequently asked by almost all beginners, and yes, I asked myself a lot of times too.
Then I went to the Internet and do some pieces of "research" of all kinds, visiting forums, blogs and other sites. And I concluded that there are many factors that affect what we would call "the BEST ukulele".
1. Ukulele brands
As a newbie, you will want to buy a ukulele that meets your needs and your budget, and hence most of the time you will start with medium to cheap brands first.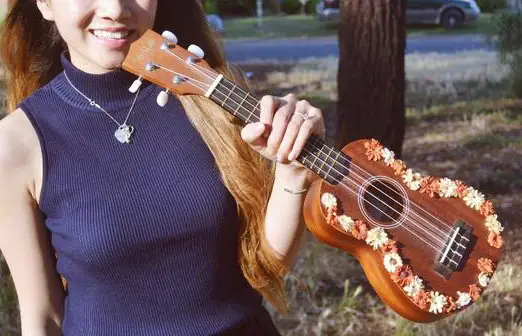 However, if you think about it carefully, investing money in famous brands' ukulele is worth it because you don't want your instrument to sound bad or to malfunction after just a blink of an eye.
It would cost you some $20 – $50 more, but you will be guaranteed that the ukulele passed a lot of quality check and you can use it for lots of years to come when it's properly taken care of.
So, give Cordoba, Kala, Lanikai, Oscar Schmidt, Lanikai and Luna ukuleles a try. They are all top-notch, established manufacturers with both wonderful looks and great sounds, and I recommend Cordoba and Kala because their sounds are better.
Of course, their cheapest ukuleles would normally range from about $70 – $80, but you can say "you reap what you sow".
2. Acoustic ukuleles vs. Acoustic-electric ukuleles
Personally, I think acoustic ukulele and acoustic-electric ukulele are both good for beginners, as well as experienced players. It just a matter of price and what you want to do with the sounds.
Particularly, acoustic-electric ukuleles are equipped with EQs (equalisers) and/or pick-ups that help you play through an amplifier, thus makes the sound louder, thicker and makes recording what you play simpler. So they are more suitable for on-stage performing.
But if you prefer the "real" and "rustic" sound of the acoustic ukuleles, that's totally fine.
Actually, beginners often use acoustic ukuleles more because it's cheaper, easier to set up and can be played right away as you don't have to care about adjusting the equaliser.
After all, it's all up to you. Don't hesitate, just go try experimenting lots and lots to find what you like the most.
3. Solid wood vs. Laminated wood
Most of the best ukuleles are made from solid wood. Therefore, their price is not "comfortable" at all, with the "cheapest" ones cost you at least $300.
But the good thing is, solid wood makes the sound better and better the more you play the instrument.
The only drawback is that solid wood is heavily affected by the environment surrounding it. Neglect your solid wood ukulele by putting it in a hot and humid place, and you will see the damage (bent wood, molds and such) even in just one week after.
On the other side, the best cheap ukuleles on Amazon is made from laminated wood. (Well, the wood is cheap after all LOL.) Plus, laminated wood is less affected by temperature and moisture than solid wood.
That means it is more durable to withstand those disadvantages, which results in it becomes a popular choice for beginners.
As for the price, a laminated wood ukulele will be around $50 – $100, and as there're a lot of brands matching this range, you will have quite a lot of choice for a good cheap ukulele on Amazon to start your journey.
Please have a look at this table for more details:
4. Ukulele strings – nylon, fluorocarbon or titanium
Ukulele is a string instrument, so the strings have an enormous effect on the way this instrument sounds. Simply said, you can get good sounds with bad strings, right?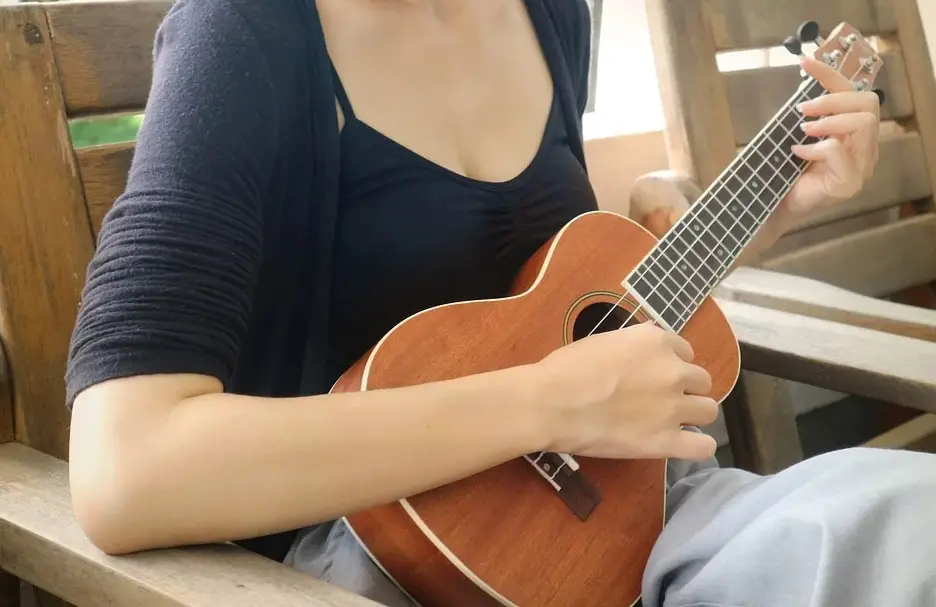 Also, please remember that each size of ukulele has its own corresponding set of strings, which mean that you have to choose the exact string for your ukulele size. Tenor strings can't be used for soprano ukuleles and vice versa.
So, with that in mind, which strings are the best for your ukulele? First, you have to know that there are three main types of ukulele strings: nylon, fluorocarbon and titanium.
a. Nylon string
Nylon string is the most well-known type of ukulele strings, made from nylon polymers.
You will be a bit confused with this, but as they are polymers, there are many (yes, many) different types of them, which leads to different processes of making and therefore different sounds.
But generally, the sound of nylon strings is full, warm and somewhat emits the traditional Hawaii vibes.
For their characteristic, nylon strings are quite durable. Although they do stretch as a result of temperature changing (which leads to you having to tune your ukulele a lot), they not affected by humidity. That's good enough.
(And one more important thing for who don't clearly understand, Aquila's famous Nylgut strings is just nylon, no more and no less. Then why those strings got the name "Nylgut"?
It means that the brand wants to ensure that their synthetic strings are as good as gut strings – the most common type of strings back then.)
b. Fluorocarbon:
Fluorocarbon is also a polymer, which is often used to make fishing lines.
Fluorocarbon strings produce a brighter sound than nylon ones, and choosing them is perfect for players who like to strum their ukuleles outside as this type of strings nicely withstand the above bad effects.
c. Titanium:
Titanium sounds new, but you may have heard about the quality of glasses frames made with it.
Titanium offers flexibility, but also stability and especially protection against the environment and impact.
The same applies to titanium strings, but the good thing is that the sound has more volume while still remains clear and bright like fluorocarbon ones.
That's the main types of ukulele strings. Now, what about the best brand of ukulele strings?
You may have known this already, but the "big brothers" of this "ukulele strings industry" is Aquila and D'Addario. They are both experts in the industry, with a history of making strings even dates back to 200 years ago.
So, are their strings different? Yes, of course, although not that much.
With my experience of having used both Aquila and D'Addario strings, and together with a lot of feedbacks from other players, I can say that:
Aquila strings are softer and lower in tension and the sound is warmer, crispier; while D'Addario strings are higher in tension, have a thicker feeling when you touch them, and have a brighter sound with great intonation.
That's it for the strings. The only work left is considering what you want, and base on those factors to choose the suitable strings for your ukulele friend.
The last words
In conclusion, it's really hard to say what is the best cheap ukulele on Amazon, because there are so many of them, and because it's you who decide what fit you the most as well.
But at least, I hope that I did a good job telling you about good cheap ukuleles out there, and inspiring you to have a try at this interesting instrument.