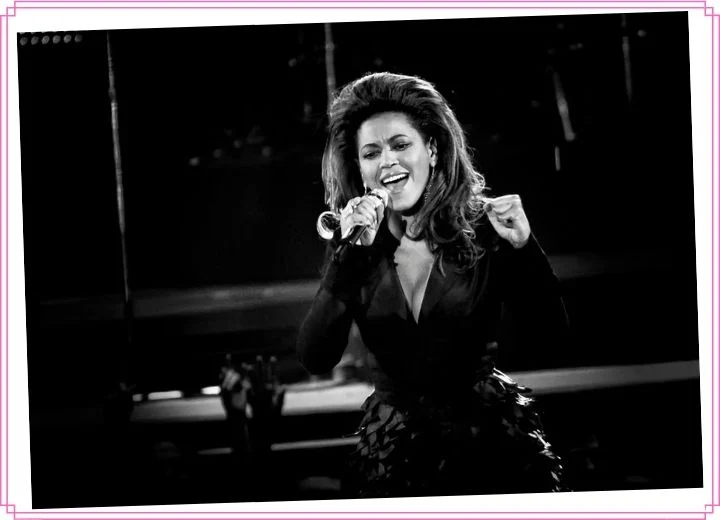 You're not the only one seeking instructions on how to sing like Beyonce. She is one of the most talented singers. How to sing like Beyonce?
You need to start with proper singing skills, such as breathing control. Then, practice riffs and runs, transitioning from chest to head voice to your songs. 
This article will give you a roadmap to singing like Beyonce.
Let's join us and learn how to nail her songs!
How To Sing Like Beyonce?
Beyonce has spent years for vocal training at a young age, which helped her catch practically all of her incredible vocal skills soon.
She has been undoubtedly one of the most brilliant pop vocalists of the 21st century. Hence, she is a vocal professional with a fantastic musical ear to enhance her performances.
#1. Breathing control
One of Beyonce's greatest skills is her breath control. It serves as a firm foundation for the balance of her voice to shine. It enables her to dance and sing simultaneously without sounding exhausted.
Even if you're not attempting to sing like Beyonce, practicing diaphragmatic breathing is a good idea.
The diaphragm is a broad muscular sheath that surrounds the bottom half of your rib cage and separates the bottom and top organs.
When a singer sings from the diaphragm, this organ flattens, allowing the singer to breathe deeply and stabilize the airflow over the vocal cords.
When the diaphragm straightens, the lungs can continue to function. The additional air will then support the voice and other muscles.
For vocalists, here's a simple breathing exercise:
Place your hand on your belly and stand with appropriate posture.
Lay your fingers over your abdominal button.
Inhale deeply and focus on the feeling of air entering your belly. After that, gradually exhale through your lips.
Repeat this process 10 or 15 times.
Instead of going upwards, aim at pushing your belly outwards. To make breathing easier, you should avoid engaging unessential muscles like the chest or shoulders.
Some vocalists find it helpful to envision their stomachs stretching and straightening as their lungs breathe in air.
#2. Riffs and runs
Beyonce has a vast arsenal of notes that she pulls out and uses to amaze everyone. This skill necessitates vocal flexibility as well as sensitivity. Sheriffs just enough for you to admire, but not too much to showcase off her skills.
Riffs and runs are challenging for many inexperienced vocalists because the pitches change too fast. Furthermore, the tempo necessitates higher vocal flexibility than most beginners have.
Here's a step-by-step strategy to practicing any run to solve both of these problems.
You don't need to write down the pitches. Nevertheless, you must match the pitch gently before accelerating.
You may stop and start every 1 to 2 seconds while listening and repeating the complex runs.
Then, make a note of any repeated pitches and directional shifts. Also, keep track of emphasized pitch. Later on, the notes will aid you with inflection and timing.
Break it down into small sections
There are often two or three portions. However, it may be more if the run is particularly extensive. Before putting it all together, practice each piece separately.
Start adding a consonant and practice
It will be much simpler to sing on DAH or DOO than it will be to practice on a vowel. The consonant separates the pitches, preventing them from mixing.
Use that application or YouTube's customized speed feature. Once you've mastered the run at a .75 tempo, increase the pace to .8, and faster then.
Redirect your attention to the song's vowels or lyrics. Because this task can be difficult, you can start with a thin vowel-like EE or OO.
Continue to accelerate and add inflections
Match the original singer's inflection and dynamic as closely as possible. It will transform a monotonous string of notes into an engaging run full of dynamic variation and intonation.
#3. Chest voice and head voice
Beyoncé can smoothly transition between her chest and head voice. She can also hit practically every note in her vocal range.
Her lower tones are well handled all the way back down to C3. In the second octave, she can phonate far into the zone of baritone singers.
As she continues, she keeps a well-placed chest dominating tone, with a brilliant and forceful ring up to Eb5.
Her head voice is rich upwards from Eb6, much beyond a coloratura mezzo's normal range.
She's famous for carrying backing up to a C6 with such an operatic-like performance.
Beyonce knows to draw in the corners of her lips at the top of her vocal range to highlight and reinforce the sound. For more details, you can check her live performance of "Crazy in Love."
This video will show you how to smoothly transition chest voice to head voice. It also helps you change your support from one register to another easier.
#4. Grunt
As you pay closer attention, you'll notice that Beyonce frequently adds some grunts at the end of some sentences or the start of some vowels in the songs. Her voice gains edginess and a powerful dimension because of this skill.
You can add a little of a grunt to your song when necessary. You accomplish this by clearing your throat on the note where you intend to add extra grunt.
It takes some trial and error. To make it easier, ensure that you're breathing deeply.
The grunting effect, when done correctly, does not need much use of the vocal folds. In certain circumstances, they don't work at all.
This effect is the consequence of different factors interacting with each other. The airflow, vocal cords, and vocal tract are all examples.
How To Perform Like Beyonce?
In addition to singing skills, this talented singer also impresses the audience with her professional performance style. You can learn a lot of things from her performances, such as:
#1. Emotional expression
Beyonce is indeed the queen of interpretation, from her cheerful "Love on top" to her very emotional "Listen."
It's not only about Beyonce's vocal skills but also about her ability to move people and deliver the song's message.
Choose two songs to practice with: one that is soulful and one that is more bright. Sing each of them to express the sensation that the song should evoke.
You'll notice a difference in how you hit notes, utilize dynamics, strength, and your facial expression as well as body language.
#2. Confidence
If one thing sticks out above Beyonce's talent, it must be her ultimate confidence, which she shows all the time and in everything she does.
Try to accept your weaknesses as well as your challenges. You can handle your weakest points if you know them. They are a part of who you are.
#3. Passion
Beyonce isn't one to settle for the minimum level. Whatever you do, whether it's artwork or not, you should always go well beyond. Also, give it your all even if you don't feel like it today.
How To Make The Best Of Your Strength?
You can determine the genre of music your voice is most fitted to by identifying your singing voice style.
Only Beyonce can actually sing like Beyonce. She has succeeded because she recognized and accepted her natural singing voice earlier.
If Beyonce sang jazz, her voice would most likely sound less beautiful. However, yours may.
You can discover your actual singing voice in one of three ways:
You can find your real singing voice in one of three ways:
Vocal range: The measure of your octaves, ranging from the lower to the highest tone you can sing.
Tessitura: The octave that you feel most at ease while singing. It may be anywhere within your vocal range.
Proper singing techniques: Breathing skills, postures, and releasing the back of your neck while singing.
Final Words
Beyonce can't become an incredible singer after a night. Her journey to success requires a lot of patience, dedication, and determination.
It may be intimidating and stressful at times while practicing the skills. However, taking pleasure in growing makes the road less hard.
Hopefully, you will find this article helpful. If you have any questions, please feel free to ask. Thank you for being interested in the post!