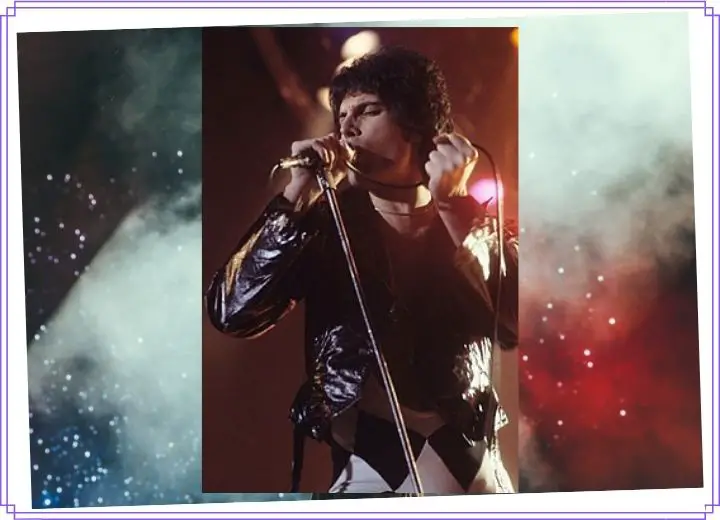 Mercury's compositions, lyrical and romantic, rhythmic and cheerful, have won the hearts of many fans. And even though the singer has long been dead, his music continues to be popular.
Many people want to imitate him and ask the question, "How to sing like Freddie Mercury?" The easiest way to get started is to practice your falsetto technique and take advantage of the vibrato. Also, follow some of the tips below:
Master the fundamentals of singing

Recognize Freddie's voice range

Make use of vibrato

Learn his signature delicate and raspy tones

Learn the

falsetto method

Understand when to employ the harsher high notes

Using the FreddieMeter app

Learn all of his songs

Incorporate emotion into your act
Now, we will practice each method one by one!
What Is The Secret Of Freddie Mercury's Voice?
We have never heard someone say that he does not like the voice of Freddie Mercury. So what made Freddie's voice so unique?
The first thing that comes to mind is range. Indeed, Mercury's vocal range was almost four octaves. By nature, he was a baritone, but the tenor's vocals were no problem. 
He was so good at his range that he could impress singers like Montserrat Caballe and Luciano Pavarotti. They could treat him not only as an equal but also as sometimes superior to them.
But it's not enough to have a good tool; they also need to be able to use it. And he knew how to do it perfectly. 
Queen's songs are not only about hard rock. You can find rockabilly, disco, and even opera vocals in them. And everywhere, Freddie's voice made you feel comfortable.
It turns out that his amazing vibrato is the result of using false ligaments. These are the mucous membranes of the larynx. 
Mercury's voice is so unique that scientists decided to study it, and this is what they found out: It was not only the wide range and good musical flair that made Freddie's voice so unique.
He used such a technique as vibrato. Sometimes, the vibrato of novice singers turns out to be involuntary. 
But he controlled it and brought his vibrato beyond the usual human frequencies.
In addition, the scientists investigated the distortion of the voice that Mercury carried out during the special "growling" singing. It turned out that the Queen soloist sang in almost the same manner as the masters of Tuvan throat singing. 
Not only his vocal folds but also his ventricular folds vibrated. They are usually not used in voice production. Finally, Mercury stands out for his unusually uneven and fast vibrato.
How To Sing Like Freddie Mercury? 
Can you own the magical voice of the Queen member? It isn't easy to reproduce such a unique voice.
However, learning to sing like the Queen's singer can help you have a better voice and grow in your singing career. Let's try the nine ways below!
#1. Master The Fundamentals Of Singing
To begin, regardless of who you're imitating, learn some basic singing rules:
Instead of using your throat to sing, use your

diaphragm

.

Stand up and be comfortable, with your shoulders back and your weight on the balls of your feet.

Make sure your voice has warmed up.
Check out our page on how to get a better voice for singing if you want additional information on proper singing techniques.
In addition, you must also work on your self-confidence. Your vocal will be unstable, and you will forget the lyrics if you're stressed.
Don't be too harsh on yourself, though. It takes time to get the courage to sing in front of an audience, and it isn't something that happens overnight.
#2. Recognize Freddie's Voice Range
The six most common voice kinds are baritone, bass, tenor, mezzo-soprano, alto, and soprano. But, if you want to learn how to sing like him, you must first be familiar with his vocal range.
On the other hand, he has an amazing 5-octave vocal range. He could also move fairly effectively inside this range, a tough skill to master.
The Queen's singer distinguishes as a tenor because he can achieve high notes that most singers couldn't. Even if you have a tenor voice, you will certainly find it difficult to sing higher notes.
Is it possible to sing like him if you don't have a five-octave vocal range? Yes. You will, however, need to modify the key of the songs because they include extremely high notes.
#3. Make Use Of Vibrato
Freddie had excellent control over his vibrato to enhance his singing performance. He used vibrato at the end of some longer notes and made it a regular pulsating change of pitch like a controlled shaking. 
To do this, you must be completely relaxed in both your breathing and muscles, including your jaw and chest. Try widening the back of your throat while still being relaxed to warm up by pretending to yawn. 
To sing vibrato, you need to ensure that your voice comes from your diaphragm and not your throat. Listen for this fast regular oscillation in pitch as you complete longer notes. 
It is a technique that requires a lot of practice, and it would take months or even years to master it. You can use apps like Spectrogram, which will show the changes in pitch to help you know if you're singing with vibrato. 
#4. Learn His Signature Delicate And Raspy Tones
In his performances, he used raspy and faint whisper tones. This mix resulted in a vocal that was both distinctive and distinct.
The song "Bohemian Rhapsody" is the greatest example of these two tones. His vocal is gentle and breathy in the beginning. It's incredibly soothing and not at all obtrusive.
Soft Whisper Tones
In most of his openings, he utilizes this voice. Check out this rendition of "Don't Stop Me Now" in the song "Don't Stop Me Now."
You must perfect this breathy singing technique if you want to replicate his performances. Relax and sing from your chest as much as possible, avoiding allowing your vocal to climb into your throat.
Raspy Tones 
The raspy rock vocal that comes in later in the song is the next tone distinctive of Freddie's style. For example, in Bohemian Rhapsody, he performed the phrase "so you think you can stone me and spit in my eye" by abrasive, high notes and extreme vibrato.
To imitate his raspy voice, strike high notes with excessive vibrato. However, please don't overdo it because it might harm your vocal.
#5. Learn The Falsetto Method
How did Freddie manage to reach such high notes? He employed the falsetto method to sing higher pitch notes than their normal vocal range without raising the volume.
Instead of yelling and slamming the high notes, he uses falsetto to soften the sound and make it appear effortless.
To do that, you must be entirely calm and open in your breathing. It should be more of a sigh and sound airy rather than fighting for that high note.
Rather than forcing your vocal out of your chest, you may do this. Try to imagine that you're dragging your vocal in from above.
The tone should be full and robust, even if you utilize the falsetto method. You're getting closer to your objective if you can make a complete sound with your falsetto voice.
#6. Understand When To Employ The Harsher High Notes
If you watch live performances of Queen, you'll notice that he doesn't always use his falsetto voice. Instead, he frequently employs his gruff, high-pitched vocals.
Falsetto is far more difficult to master than a rougher, louder vocal. You might not be able to pull off the falsetto if you aren't cautious. 
If you're having trouble, it could be simpler to try to replicate his live performances rather than studio recordings.
However, you must be careful not to overuse the harsher high notes since this might harm your vocal. Make sure you don't overdo it, and if your voice is feeling strained, give it some time to relax.
#7. Using The Freddiemeter App
The Queen band has released their app called FreddieMeter, which assesses how much your vocal is similar to Freddie Mercury's. The algorithm analyzes the pitch, timbre, and melody, and then the app will give you a score on a scale from 0 to 100. 
You can select one of four songs: "Bohemian Rhapsody", "Don't Stop Me Now", "Somebody to Love," or "We Are the Champions" and challenge your friends.
According to the NME, the app, created by Google Creative Lab and Google Research, was "trained" on Mercury's singular vocals and other people singing to mimic his vocals. 
The launch of FreddieMeter coincides with the 44th anniversary of Queen's first live performance of the hit "Bohemian Rhapsody" at the Liverpool Empire Theater in November 1975.
#8. Learn All Of His Songs
Learning all of his songs is one of the most basic conditions for singing like him. When performing his tunes, you have two options.
You may imitate his style or just his voice while adding a twist to the song. The simplest method to perform his songs is to imitate his approach to each lyric.
#9. Incorporate Emotion Into Your Performance
Most of Freddie's singing was flawless, making it extremely tough to reproduce. However, you may imitate his stage presence to a degree.
To pull off a genuine Freddie-styled performance, make sure you're in touch with the words and put your heart into it. All you have to do is sing with emotion.
Final Thoughts
Freddie Mercury is one of many legendary singers. Several generations all around the world adore him.
It's not just because of his incredible compositions; it's also due to his distinctive singing voice and live performances. More and more individuals are attempting to learn how to sing like Freddie Mercury.
Although it is difficult to duplicate his vocals exactly, you can always apply the suggestions listed above to develop your abilities and take them to the next level.