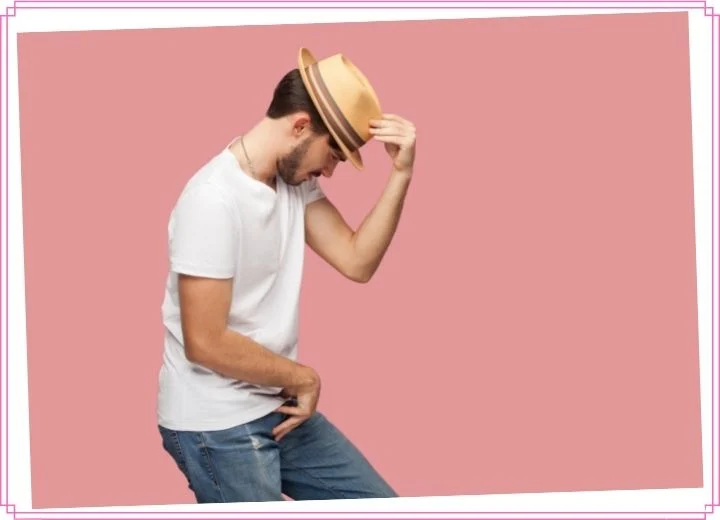 Michael Jackson is known as an all-time king of pop, and his name will always stay in our minds and hearts. He appealed to the audience worldwide with his unique voice – a voice that you can figure out who's singing immediately as soon as you hear it.
Can you replicate that voice? It's not easy to learn how to sing like Michael Jackson, but you can do that through practicing and a few tips:
Listen to his songs
Sing tenor
Sing falsetto
Sing with low-pitch voices
Connect head and chest voice
Embark on soprano range
Care for your voice
In this article, we'll go deep into details of how to duplicate some of his voice's unusual aspects using the methods above. Shall we start?
Can You Sing Like Michael Jackson?
First thing first, a practical step is to understand if it's possible to sound like MJ. He possessed a relatively broad range that could go up to the end of tenor or soprano.
This range is super high for a male vocalist. If you were born with a high voice, there's a very possibility that you could sing like a pop star.
To work with your vocal range, you can choose to seek help from an online teacher or use a piano or keyboard. With a piano, find out which note is the most comfortable for you to reach before starting to strain your vocals.
Should you attempt to sound precisely like your idol, it will be challenging yet still doable. That means you can nail a pop-start-like voice, from every "hehe" to "shamone" added to MJ's vocals with the right techniques.
How To Sing Like Michael Jackson?
An exceedingly high-pitched voice is a gift that MJ was born with. Of course, you can't sound 100% like him or any vocalist out there. But it's possible to be a close version of Michael Jackson.
Regarding how to sing like the Michael Jackson tutorial, it requires lots of focus and practice. So, keep in mind that you need to stay consistent and patient.
Now, let's delve into it!
#1. Listen to All MJ Songs
Of course, as a huge fan of MJ, you must have listened to almost any song he published. But it's not redundant to do it again.
However, this time is a little different. You'll need to concentrate more on MJ's vocals rather than the music or lyrics. Remember that you're learning to sing from his performances, not just listening and enjoying his music.
Concentrate on every side of his singing, lime how he went from low to higher notes, his volume, or the pitch of his singing.
It'll be more straightforward to replicate him once you know more about his singing style.
#2. Sing Falsetto
Surprisingly, MJ could sing falsetto beautifully without struggling. Falsetto is a person's highest voice, higher than a natural voice.
You can train a falsetto voice by singing while relaxing your mouth, lungs, and center. A tip is to try replicating a siren's noise and sing out loud but still keep your vocal sounding nice.
That's how to activate your falsetto. Practice singing MJ's song with the falsetto voice where required.
#3. Sing Tenor
For a male vocalist, the tenor is super challenging to reach since it's the highest-pitched voice. And your idol used to nail it – what a challenge for you, right?
Don't worry. Tenor does not mean you need to shout when singing. All you have to do is find the balance point so you can sing in tenor while still sounding good.
A helpful tip is to speak loudly as a warm-up exercise before practicing tenor. That way, it'll become an unconscious habit, so you won't need to sing with the high-pitched voice forcefully.
You can listen to the song "Thriller" to understand more how he used this voice:
It's easy to notice the unique tenor in his singing. Try to sing the song that way to see if you can sound any like him.
#4. Use Your Low-Pitched Voice
Although most of MJ's songs primarily require the singer to use high-pitched voices, listening to the way he sang using low-pitched voices is also essential.
If you want to sound like your idol every single note, you need to achieve both high- and low-pitched voices.
This practice is vital, particularly if you're pursuing to sing other songs with MJ's voice.
#5. Connect Chest and Head Voice
The primary lesson is to understand how your chest and head voice differ from each other since this lesson enabled our pop star to blow the audience's mind.
Whenever he sang some of his famous ballads, he used the entire capacity of the chest. This way, he could hit soulful highs without sounding too breathy or airy either.
To combine these two voices, start with Ns vowels, like the "ee" or "oo" sounds. You have to keep your chest voice balanced when breathing out. Also, your head needs to be in a supportive position for your vocal cords.
Remember to close your vocal folds, so you can create a nasal-like sound.
It's obvious that using vocal improvisation is a must if you wish to sing like MJ. This thing is what his singing was famous for.
Besides, you also need to emulate the "hee hee" and "shamone" vocal improvisation to sound precisely like this all-time superstar.
The thing is that this method is not a good idea if you desire to promote your singing style, too. It depends on whether you dream of becoming a professional singer in the future or copy him just for karaoke.
#6. Embark on Soprano Range
At a younger age, MJ used to master the soprano range – a vast range that any singer would be afraid to deal with. Replicating how he sang during his younger ages is also a brilliant way to improve your overall singing ability.
So, it's time to take up the soprano range – roughly from the middle C to the high A. Male vocalists singing soprano range is rare. That's why MJ is synonymous with a unique boyish charm.
However, this technique is far from straightforward to apply. Should you be a female vocalist or a child, it should be easier.
The same goes for working on expanding your range – not easy at all.
Besides, it's critical to practice belting out sometimes. When listening to the song "Dirty Diana," you will notice that Jackson had a knack for belting his voice out when necessary with some admirable attitude.
#7. Care for Your Voice
Whether for bettering singing, sounding like Jackson, or any other extraordinary singer out there, taking care of your throat is never to overlook.
Caring for your vocals is generally easy but also something that many people don't know how to do correctly.
For example, you need to give yourself a day off to relax your vocal cords once or twice a week. This way, your throat can gradually recover from intense paces, and vocal cords can steer clear of getting overloaded.
Many of you might think that the vocal cords will never get tired and worn. But they actually can if you overuse them.
Always remember to drink a lot of water. Not only for singing but also in every aspect of life, this advice is crucial.
Many singers always need to have a water bottle when on stage, particularly when it's a several-hour concert or a medley performance.
Water helps refresh your throat, prevent it from drying out, and reduce strain – such a good way to smoothen or lubricate your vocals.
Last but not least, keep in mind that replicating a superstar, particularly the king of pop, takes time. Avoid overstretching, and it's advisable to seek a way to complement your singing style as well.
Final Thoughts
Whether it be because you love MJ's style or you wish to wow your friends at a karaoke party, be aware that his voice is a tough one to replicate. You'll need to either listen to all his catalog or practice consistently and adequately.
If you're looking for strategies to improve your singing, it's also a brilliant idea to learn how to sing like Michael Jackson.
Sounding like him means you're adept at singing gently and softly while belting out your vocals and combining head and chest voice smoothly.
Above are some recommended methods to copy an all-time pop star. Take them and develop your potential as well to become a distinctive, fascinating singer!