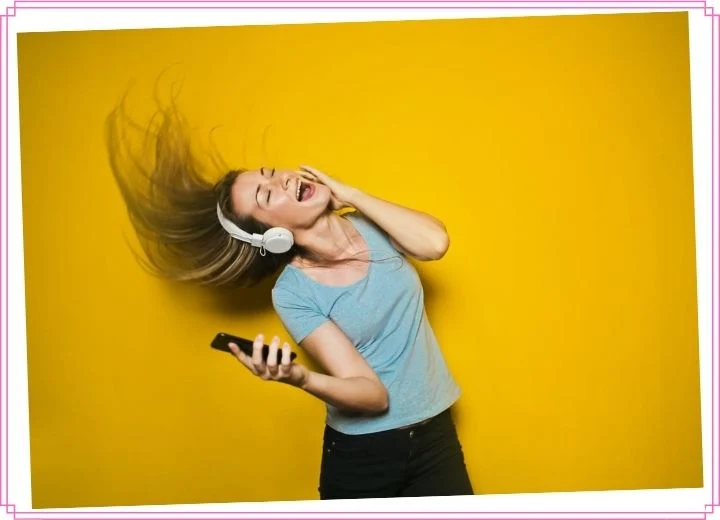 It might be challenging to sing and dance at the same time. Even if you've perfected the two separately, performing two skills together is a very other experience.
So how to sing while dancing at ease? There are three main steps:
Step 1: Practice the proper breathing technique
Step 2: Practice singing and dancing separately
Step 3: Integrate singing and dancing
This article will explain what you exactly need to do for each step.
Let's join us and be ready to shine on stage!
How To Sing While Dancing?
You may boost your performance to the next level if you know how to have a stable voice while dancing.
However, such an accomplishment is challenging. If you want to do it, follow these simple guidelines:
Step 1: Practice the proper breathing technique
If you want to dance and sing at the same time, the most important thing to perfect is your breathing. Your performance necessitates the control of your respiration.
If you're used to singing only, you'll know how to control your breath at the very least. When dancing and singing simultaneously, though, maintaining breathing is much more difficult. It's like exercising while singing.
You can do two exercises to increase your breathing ability.
Placing a feather in front of your mouth while breathing will help you improve your breathing management.
Start moving the feather with your steady breathing while also managing and controlling your breathing.
When breathing, be aware of the surroundings and avoid compressing your chest. Also, hold off on inhaling until you feel like you're about to gasp for oxygen.
Perform this workout more frequently. Each time you do so, attempt to lengthen your exhalation.
You should have total stamina and great breathing techniques when dancing and singing. It would help if you did not stand motionless when singing during your practice session.
When you sing, make sure you walk around. You can improve the steadiness of your vocal while actively moving by doing so.
Singing while doing an intensive exercise is another method for improving your breathing regulation.
Jumping, climbing, and running are all simple ways to speed up your breathing.
Always sing when engaging in these activities. It will become part of the routine for you to sing while moving around in this manner.
This skill is the most important factor for every breathing training session. It enables you to control your breathing properly.
With this skill, you can manage to sing and dance at ease. It also works when you just sing separately.
The video below will explain more about how important diaphragm breathing is. The coach introduces the five most effective exercises to practice as well.
Step 2: Practice singing and dancing separately 
Even when you're not dancing, you should know how to sing a song properly. It would help if you practiced the dancing steps for the song without singing.
Then, once you've mastered both tasks, you may go to the next level. You can then combine two skills.
It will be difficult to sing and dance simultaneously at first. Nonetheless, practice makes perfect. So, before integrating singing and dancing, work on each skill.
As a result, in order to improve your expertise in both sectors, you must devote effort and time to perfecting each one.
The more work you put into any skill, the greater your results will be. On the other hand, warm-ups are essential before you work on any of these tasks.
Step 3: Integrate singing and dancing 
Finally, it's time to integrate the dancing and singing parts to perform perfectly.
Practice singing and dancing together
Everything is difficult at first, and conquering them takes some effort. Please do not attempt to perfect both skills individually before combining them.
You should be preparing for your eventual aim to dance and sing simultaneously.
It's best to practice four to five times a week. Each session should last for two hours.
Vocal warm-ups and stretching should take up roughly 20 minutes of your workout. Keep in mind that the more you practice, the greater your performance.
Try to have the choreography stick to your muscle memory as soon as possible. Try to learn the dance to the point where you don't have to recall the steps while dancing or singing.
It would help if you had your muscle memory to do the movements with ease.
Match the song to the moves
Recite the lyrics as you dance. You will see how the melody and movements work together.
The choreographer often creates particular dance moves to match specific musical lines to assist you in connecting with the lyrics.
Take note of these details to help you understand the music and dance.
Practice singing while making the dance moves. This approach will help your body get used to depth perception while performing.
Listening to recordings of yourself singing and dancing is one of the easiest ways to evaluate your vocal and monitor your progress.
You may focus on your vocal while analyzing the recordings. Reviewing yourself will help identify points where you should improve to advance.
Extra Tips To Dance And Sing At The Same Time
If you want to make the best of your performance, you should pay attention to any professional guidance you may get.
Here are a few more pointers to help you develop your skills even further:
Build your stamina
Warming your body to the demands of performance will be beneficial before each show. It gets your vocal ready for the workout ahead.
Your vocal cords always go with your vocal muscles. These muscles aid the cords in working out the sounds you want to belt.
As a result, it's necessary to warm up your vocal cords and take some vocal exercises before starting your concert to avoid damaging them.
To improve your breathing, start from your diaphragm. Then, while controlling your vocal resonance, go on to the larynx and place it lower. You'll be able to strike tones with less effort using this manner.
When singing, avoid stressing your voice so much. Also, make sure you're doing your work by singing inside your tessitura.
It'll be fantastic to be as effective as possible without sacrificing vocal quality while singing and making some dance moves simultaneously.
Do some exercises
Because your objective is to sing and dance, you must be in excellent physical shape at all times for the best result.
You may work on both skills once you've improved your deep breathing and stamina.
Singing while exercising is one technique for improving it. Your performance requires more than just voice training.
It also necessitates the usage of other body muscles for the dance moves. You may also increase your physical training by doing aerobic workouts.
Receive feedback from others
It'll be hard to evaluate your skill level when you're working your way. You're so engrossed in practicing.
As a result, having a second assessment of how you're doing will be beneficial. This person's comments are crucial in helping you progress as a talented artist.
You might seek the advice of a qualified instructor who will offer you an objective assessment of your work.
You can also have one of your friends give you an honest view of your practice session if you can't find a reputable coach.
You will receive detailed feedback from someone other than yourself due to this approach.
Frequently Asked Questions
Performing with both skills simultaneously is a complicated task. Many artists have expressed their worries about this problem and sent us some questions.
Is singing a type of physical activity?
Singing is also a form of exercise, although it does not engage the same muscles that other workouts do.
Vocal exercises can help you strengthen the muscles necessary for singing. However, it will not develop other dance-related muscles or improve your cardio.
What role does breathing have in dance?
When you dance, your heart and breathing rate rise. If your breathing can't catch up, you'll tend to feel out of breath and dizzy. This problem will hinder you from performing at your best, struggling with singing.
Can running exercises improve my singing?
Like any other type of exercise, running can make you healthier while also bringing several mental benefits. You can improve as a vocalist and performer as a result of this.
When vocalists perform at big events, they must move around. Running and working on your fitness will help your body prepare for these important shows.
Can I carry a microphone and do some breakdancing at the same time?
Yes, in some situations. If your dance moves do not need a lot of arm movement, you can hold your microphone and dance simultaneously. However, wearing a body mic while performing is easier
How should I breathe when I dance?
Diaphragm breathing is the most remarkable technique to try. The diaphragm is a muscle above your belly. It works while you breathe.
The diaphragm slides down when you inhale. It helps take the air in. Hence, breathing using this muscle is the most efficient technique to draw air to your lungs.
Final Words
We have shared with you some essential techniques and tips for how to sing stable while dancing.
The key is to master your breathing control and practice. The skills have taken K-pop idols years to perfect. So, don't worry if you can't pull it off in a few days.
Hopefully, you will find the tips above helpful. If you need any further information, please feel free to ask.
Now, let's turn the music on and have some dance!