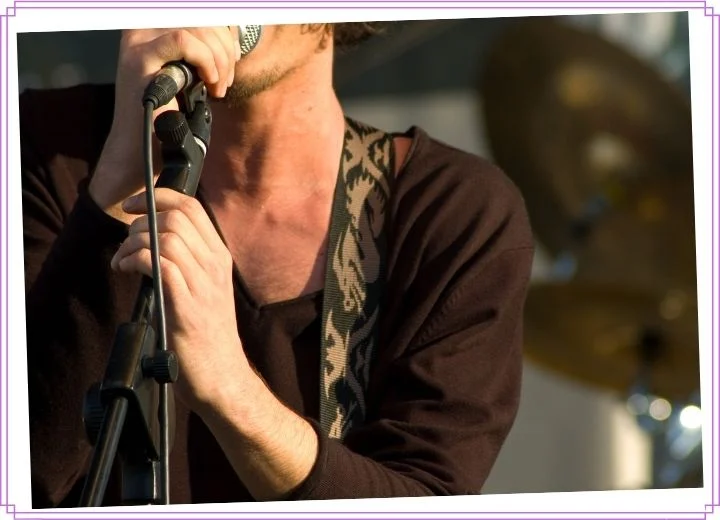 Every successful dream comes with careful preparation. All singing celebrities have come to the stage with thorough preparation and training.
How to start singing career? The article will provide the method to help you get started on the path of singing. Let's dive in now!
How To Start A Singing Career?
How do I start a singing career? Successes do not happen overnight. It generally involves sacrifices with a long time of mental and physical practice. Here is a list of 7 steps you need to follow in the music.
Step 1: Build up a mindset
Just a few people are born with fortunes with talents, including singing. In other words, a lot of good singers do not have natural skills.
Consequently, in the beginning, you should set a correct mindset. Keep in mind that overnight success indeed does not exist by any means. 
It is vital to build up a strong determination for achievements despite all setbacks and challenges. You have to grab all opportunities to practice and show your skills as well. 
Step 2: Practice singing skills
Any task will require you proper skills to complete. It is the reason why you have to gain those singing skills. An average singer will create both good and bad performances. A professional can sing with continuous results for long hours. 
Still, the best method to collect all appropriate singing skills is to practice.  It is not complex but straightforward that practice makes perfect. And the singing career is not exceptional. 
Step 3: Learn to read music notes
The next thing you have to learn is to read music notes.  Thanks to that, you can use your knowledge of music to train original songs. All budding singers cannot boost their singing careers without the capability of interpreting the music.
It is also essential to practice songs that you have not heard before. This tip can add some distinct flavors to your singing performances.  You have to keep your singing from imitating what you have already heard accurately.
Step 4: Select a suitable genre of music/song to begin
Choosing a matching genre of music or song will show off your special techniques in singing.
Almost all singers opt for a well-known piece of a professional artist. Singing a song that is not yours is okay; just ensure it is the suitable one for you.
While selecting the suitable song may seem easy, it can cause potential pitfalls. Take notice of personal vocal range along with abilities. You must pick a piece that can fit your content. 
Do not feel faulty if you cannot sing in a range of Al Green. Each singer has different characteristics and carries various talents to the show. Be self-aware of your abilities and sing with the most power.
Step 5: Look for a vocal coach (If possible)
If possible, you can hire a vocal trainer for more instructions.  An experienced coach is a good idea. Thanks to that, the coach can give you guidelines and identify your weak and strong points. 
However, it would be much more significant to hire a professional trainer accompanied by profound track records in singing.  They can offer the correct answers to any question in terms of a singing career. 
In addition, it often takes more time for you to do anything alone. It is the reason why a singing instructor can help you make more progress in a shorter time.
Family, friends, and acquaintances can also give valuable recommendations that can create a big difference. It may be true that your family or friends do not know music to remark on your performances. Still, they can propose some suggestions from the point of view of the audience. 
Indeed, it is specific for you to face a lot of challenges during your singing career. In that case, family and friends can provide mental support to help you overcome all difficulties.
Step 6: Detect and enhance your "X factor"
You will take an interest in what record the entertainment company finds. They are finding a combo of talents and unique personalities that will earn much attention from the audience. People call this thing the "X-Factor." 
No one has the "X-Factor" at the beginning. All famous singers start from the lowest points. They sing their favorite songs for the first time and cover them at popular shows such as American Idol. 
With hard work, resilience, and determination, they created the "X-Factor" and became known by the entertainment company. 
Step 7: Learn to write your songs
Learning to write your songs is another benefit for apparent reasons.  Keep trying to help things stay as creative and fresh as much as possible. There are plenty of famous people who make and sing their songs even if they have not confirmed any deal.
Different Ways Of Singing Career To Start
You do not have to become the main vocalist as there are other ways of developing a singing career. A professional singer is a "vocalist."
As a vocalist, you can perform a live show, record tracks, or do both. You can also become a backup singer. We recommend it as a startup singing career. 
Here is a list of some options for you to choose the best singing career. 
Vocalist for a group
Many music bands are finding the main vocalist or a backup vocalist. You can try to participate in one of these music bands and gain the necessary experiences. 
This type of band is a cover band as they often cover someone else's songs. These bands can perform in some clubs and venues for entertainment. 
Cover songs will likely help you sharpen your vocal skills and build up your confidence in a show.  
Backup singer
Not many people know backup singers. Yet, a myriad of backup singers become main vocalists or opening acts. As a result, it may be practical to begin as a backup singer for a lead vocalist. 
When you achieve enough confidence and experience, you can perform solo or become a lead vocalist. Becoming a backup singer can develop as a singing career itself, given that many professionals strive to be backup singers. 
Studio professional
One more excellent way of making money as a vocalist is to sing jingles for advertising agencies as a session vocal in studios. 
It may not be a good option for yourself, and it may not be as captivating as the main singer of a band or a lead vocal in an opera. However, this way can help you earn quite a lot of money. 
Despite the little singing experience, the studio tags you as a professional if you do this job. But you still gain much practical exposure in real life.
Show singer
The last option in this list is to become a show singer. That way, you will play a DJ mix, host, and sing at all live events or occasions, including corporate entertainment events, weddings, and festivals. 
Fastest Kick Starts For Your Singing Career
If you think that you have a singing talent or do enough practice, a fast kick start may be more effective. We recommend some methods that you can carry out.
Take a talent agent
A well-known talent agent may help you look for the proper connections. This agent may also update you on the online talent listings. 
Music producers regularly search on the online listing to find their needed talents. Then, if you can appear on the online list, there are more chances to build up your singing career.  
The online listing is the most significant marketplace for music producers.
Accordingly, budding vocalists on these listings get classified and verified for the matching clientele. Likewise, if you are a musician, you will consider the online listing as the top place to find promising budding talents.
Participate in singing competitions
Recently, singing competitions have become increasingly popular among groups of audiences. That way, if you want to get known, the recommendation is to audition for various singing competitions. 
There are tons of domestic and international competitions for budding vocalists. If you truly have an outstanding singing talent, you can become known when you join only a few singing matches. 
Audition as regularly as you can
A good way of developing confidence on the stage is to join auditions frequently. Auditions can probably enhance your singing abilities and confidence in front of the audience. 
The audition may also become an avenue to display your exceptional singing talent. You can also join audition events in a singing troupe or a theatre group with similar results. It would be an excellent chance to encounter various people and acquire valuable connections along the career path.
One wonderful thing is that we have the internet followed by many social networking sites.
So, it is acceptable to promote yourself on a social media platform. Indeed, if you can handle it well, you will be able to widen your fan group continuously. 
On YouTube channels, for instance, you can make your YouTube account. Then, post on your YouTube page all of your videos where you cover your favorite songs. You can even post creative and fresh songs that you have composed. 
It will help if you advance your page to make it more seeable to your intended audience. Finally, if you exactly have the features to become a superstar singer, your videos will undoubtedly earn the attention of a few talent managers.  
Ambitious singers have plenty of avenues to kickstart their vocal careers because of a broad expansion of the internet and various social networking sites at hand. 
There is no need to wait for some talent managers to discover their talents. All they have to do is to learn how to take advantage of the internet to promote themselves. 
If you want to dig for more information to build up your singing career, watch this video.
Wrap Up
How to start my singing career? There are many factors that you need to remember to begin your singing career path. Yet, the most important thing is doing both mental and physical practices to produce results.
You can become a backup singer, a studio professional, or a show singer before developing as a lead singer. Hopefully, the article has provided you with useful information. Thank you for following this post!