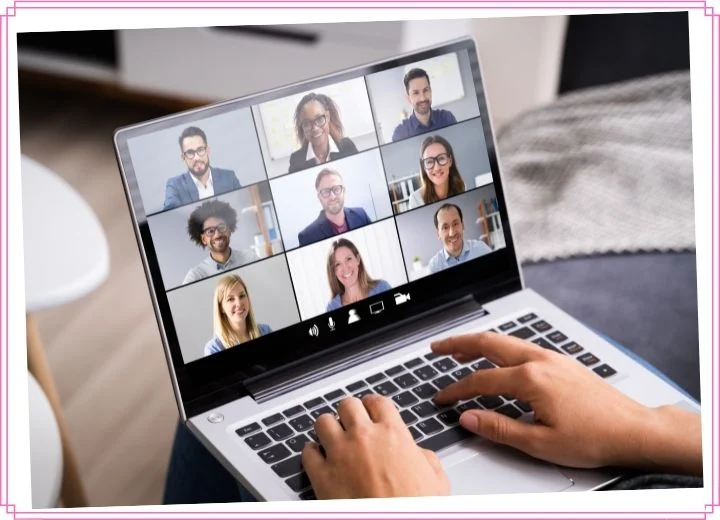 If you're starting an interview show in the post-COVID era, your guests may not be able to come to the studio. So, how do you gain good-quality audio when you aren't in the same studio as your podcast guest?
Fortunately, recording a remote show for your podcast using your phone is feasible, as long as you utilize the proper equipment and setup to ensure studio-quality results. Let's learn how to take phone calls on a podcast!
How to Take Phone Calls on a Podcast?
Knowing how to take phone calls on a podcast gives a podcaster a lot of advantages, such as:
Giving you many interview opportunities with guests everywhere
Allows you to make interviews easier
Simplify the remote podcast booking process for your guests.
Here are four simple steps for every podcaster:
Step 1: Pick The Recording Method
Most of your guests will only have a smartphone, and you can help them keep things as simple as possible.
Use A VoIP Tool
You can do it by telling them to download a VoIP tool (Voice over Internet Protocol), which allows you to record calls from smart devices and computers.
Cost: Free for two guests up to 1 day
Quality: Average
The most significant advantage of this tool is that almost everyone knows how to use Zoom well. Furthermore, Zoom may already be pre-installed on the computer or smartphone.
All you need to do is share an invite link with the guest or send your guest a phone number to join the interview. Then you need to press the record button to record the interview.
It is a good pick for podcasters on a low budget. Yet, the video and audio are compressed to reduce file transfer size (leading far from studio quality).
Cost: Free
Quality: Average
The platform features a simple and intuitive layout. Like Zoom, it lets you use it for free and record each guest's track separately.
It is feasible to use this tool on the web or smartphone. All you
After that, you have to send your guests your Google Voice number. Then press 4 to start recording.
Cost: Free
Quality: Low
The most significant advantage of this tool is its ease of use and call recording support, making it one of the most popular VoIP tools. Before doing the interview, tell your guests to download the app on their smartphones.
It is alright to record a call via a Skype recorder. But we believe you will get better results when recording Skype calls using the following apps: Ecamm app and Audio Hijack.
Remote Recording Software
Fee: Starts at 10 dollars for each month
Quality: High
Tools like SquadCast feature specialized audio, making your listeners feel like you and your guest are in the same room.
Its most significant benefit is that your podcast guests do not need to download anything to their device or create an account.
All you need to do is send the guests a link to the recording session. They can accept calls from any device, including iOS and Android devices, while the video is always optional.
By using it, you can get separate recordings for each guest in MP3 and WAV formats.
Record Double-ender
It involves each of your podcast guests recording locally on their devices. They will then send the complete recordings to you for you to edit.
In other words, you'll be recording yourself as usual, and your guests will also be recording themselves on their phone, tablet, or computer.
Yet, for this way, your podcast guests must prepare:
Earbuds or headphones
External microphone
Recording software.
After receiving individual guest recordings, you can sync them into a finished product using your editing software.
Set Up Mix-minus
Cost: It will be free if you own a digital recorder or mixer
Quality: High
This solution allows podcasters to record themselves and their guests simultaneously by providing the call through a digital recorder or mixer.
However, you will get ultra-compressed audio. Thus, we recommend the other way unless your guests don't have an internet connection.
Step 2. Optimize the Recording Environment
In most instances, you will only get one phone interview. There's nothing worse than asking your guests to replay a conversation, right? So, it is essential to optimize your chances of getting the best results the first time.
In addition to following best recording practices, you need to keep the following factors in mind:
Check out your cell signal and wifi
Make sure the equipment is precisely set up
Make sure your recording instrument and phone are fully charged before the recording session
Step 3. Communicate With the Podcast Guest
For the best interview, it's wise to call your guests ahead to make sure they meet the following requirements:
A Quiet Area
Ask your guests to find a quiet area with good acoustics. It could be a bedroom or a small room with lots of furniture, which helps absorb and diffuse sound.
Headphones and Earbuds
Ask your guests to prepare headphones or earbuds, and Apple Earbuds are a good choice for this project. The directional microphones of these headsets will work well compared to the microphones on their phones.
They will help reduce background noise very effectively.
A Strong Cell Phone Signal or Internet Connection
A bad cell phone signal or internet connection can ruin your interview. So, it is essential to call guests in advance to ensure they have a strong connection.
Also, ask your podcast guests to stay in one spot for the interview duration.
Step 4: Import the Recording File Into Your Editing Software
Once your podcast recording session is complete, you need to transfer the M4A or MP3 audio files into the editing software for post-production. You can use some recommended platforms like GarageBand or Audacity.
Then you will stitch your phone calls into a complete episode.
Check out this video to know how to edit a podcast in Audacity:
FAQs
1. How to take live calls on a podcast?
All you need to do is follow these four steps to take live calls on a podcast. The easiest way is to use VoIP tools like Skype, Google, or Zoom.
2. Does recording software affect my sound quality?
Yes, the recording software you utilize will affect your recording's sound quality.
3. Can I use my phone to record my podcast?
It is possible to record a podcast on your phone. But you should use a field recorder, a computer, podcast software for best results.
The Bottom Line
For many good reasons, your podcast guests can't always make a trip to your studio to record face-to-face. That's why you need to know how to take phone calls on a podcast to get the best sound quality from the person on the far end of the call using just a phone.
Hopefully, this article is helpful to you. Thank you for reading!