There are many factors that contribute to a vlogger's success. The way they talk must have a distinct charm, their content must be intriguing, and most of all, their cameras must deliver sharp, life-like footage.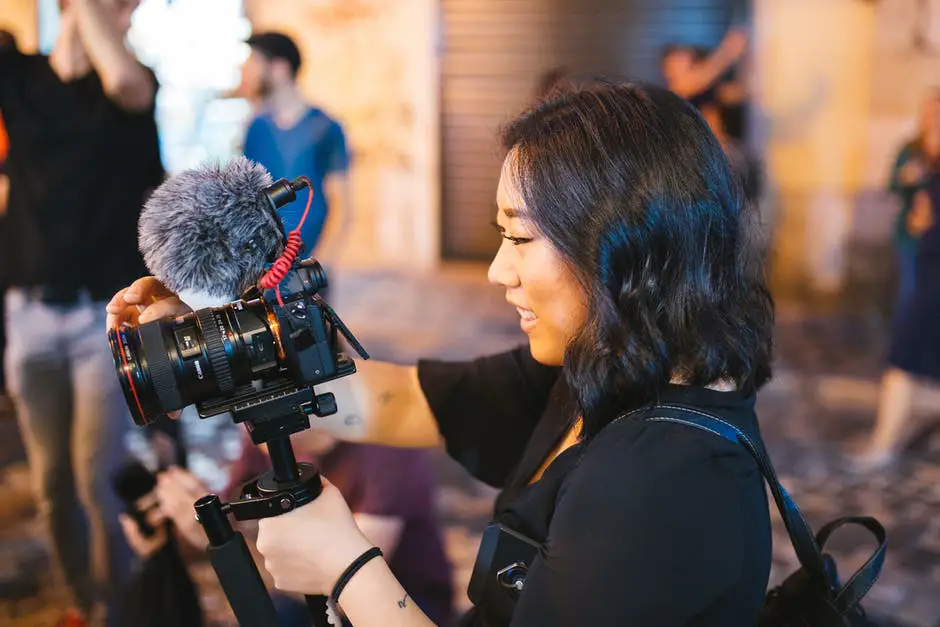 In the post below, we'll discuss the vlogging camera that youtubers use. I hope you can pick one that suits your needs the best.
---
1. Canon EOS 5D
Who uses this?
Casey Neistat – 11M subscribers.
He's a New York-based streetlife vloggers and filmmakers, with the most video clocked at 6.5M views.
This, in essence, is one of the most complete DSLRs in the market. First of all, the responsive touchscreen helps vloggers have a convenient viewfinder.
It is suitable for many subjects and is excellent for shooting landscape, to sports, or even wildlife. The AF system is advanced, the sensor performance is excellent. The Canon 5D even offers 7fps burst shooting and live view AF.
This is the camera for you if you:
Are comfortable with a higher budget.
Don't intend to shoot in 4K (because its 4K video options are limited)
---
2. Canon EOS 70D
Who uses this?
Florina Fitness – 154K subscribers.
She's a fitness blogger, and her outstanding video about bikini body gained up to 2 million views.
This falls into the mid-range of SLR, with autofocus sensor, fully articulated touchscreen and built-in wifi. At 20.2MP resolution, the Canon EOS 70D also cover 98% viewfinders.
It's also fairly easy to control, and the 7fps frame rate makes it a nice choice for action cinematography. It also offers a silent shutter mode for working in wildlife or conference environment.
Canon EOS 70D is may fall short of expectation is that its battery has a low capacity.
---
3. Fujifilm X-A5
Who uses this?
Faunglada Saranee – 500K subscribers.
She is a tech vlogger, based in Thailand. Her video about this cam was a blast that brought her 1.2M views.
Beautifully built, the Fujifilm X-A5 is loved by many lifestyle and beauty vloggers. Its most prominent feature is capturing selfies with an Eye AF.
Even in poor lighting, the Fujifilm X-A5 still keeps its image quality expansion. If you intend to expand your vlogging outside of tutorials and talks, then an effective dynamic range expansion can help you with shooting street life or traveling clips.
However, this camera confuses users when offering 4K at a mere 15fps. Nonetheless, this is still the perfect step from smartphone cam.
---
4. GoPro Hero5 Black
Who uses this?
Downhill Rangers – 48K subscribers.
The downhill biking video that used GoPro Hero5 Black got them 4.7M views.
At an affordable price base, the GoPro Hero5 Black is the common gear that beginners use for their vlogs. The selling points of this camcorder lie in its price, durability, and user-friendliness. With this model, vloggers can use voice activation and manipulate the final video quality with a wide range of editing apps.
Hero5 Black also offers the standard for all 4K videos. It is also ideal for adventure vlogging or uses in harsh climatic conditions, for the 33ft waterproof feature (without a case) and sturdy body.
---
5. Sony a7S
Who uses this?
YAKfilms – 1M subscribers.
And their video collaborated with Sony, which used Sony a7S got them 2M views.
Many vloggers commented that he doted on this baby for its tough construction. Besides that, the Sony a7S is also excellent for shooting in near-dark conditions. The camera offers a lot of control on the final footage for the users, too.
If you want to shoot in 4K, then you'll have to connect Sony a7S to an external recorder. However, that can be justified by the maximum sensitivity setting of ISO 409,600. The cam is Sony's most expensive in the Alpha 7 series.
---
6. Sony Cyber-Shot RX100
Who uses this?
The Art of Photography – 500K subscribers.
Aside from that, the almighty Casey Neistat also recommends this.
The Sony RX100 is also one of the most well-known names in the vlogging industry. It offers users DSLR quality with a less bulky, more convenient device. This is also the choice for who want to trade up from their mobile phone cam.
Sony RX100 takes pride mostly in its appearance: sleek and have great screen. I can shoot in raw format, which makes the footage more ideal in the editing process. The buttons are customizable, too. However, its raw functionality is rather limited.
---
7. Sony a7R II
Who uses this?
Jason Lanier – 300K subscribers.
Her shout-out video to Sony a7R II won 1.3M views.
This is not a DSLR but a compact system camera. Since its launch in 2013, the camera still takes the favorite position in the heart of many professional movie makers.
Sony a7R II has a resolution of 42.4 megapixels. This sensor is no doubt the top of the hill. We also have good image quality, with clean details. The camera solves the compromise between sensitivity and low resolution that many vloggers dread.
Its body is small, yet strong against weather condition. Along with in-camera 4K recording, travel and adventure vloggers don't have a reason to skip this year.
---
8. Canon 80D
Who uses this?
Lavendaire – 800K subscribers.
Her most well-known videos about lifestyle and decluttering gained her 4M views.
Next up is a female Vlogger, whose name goes by Lavendaire. The 28-year-old California. As a Lifestyle vlogger, her most video clocks at roughly 2.8 million views with the topic of organizing clothes and linens. Lavendaire uses Canon EOS 80D for shooting her vlogs, and recommend the Canon EOS Rebel T4i for beginners.
Now, about Canon EOS 80D, it is considered the cream of the crop with an excellent built. The controls are sensibly arranged, offer good ergonomics. Canon EOS 80D also has a set of extensive features, which bring about super image quality with an awesome whole lot of details. That is to be expected with a 24Mp sensor. Vloggers celebrate its AF system for speed and effectiveness. Last but not least, this baby's screen is awesome.
On the other hand, Canon EOS 80D gives users the APS-C format and not full frame. Also, its AF system requires users to invest some time to master.
---
9. Canon rebel t4i
Who uses this?
Lavendaire suggests this one for beginner vloggers.
Usability and the touch screen are big selling points for Canon EOS Rebel T4i.
The screen offers views from different angles. Its ISO is high, and so is the image quality. The interface is fairly easy for vloggers who don't like getting much into the tech.
---
10. Canon PowerShot G7 X Mark II
Who uses this?
Technical Guruji – 12M subscribers.
His video about Canon G7 X Mark II alone has 1M views.
This is not a breakthrough product from Canon because its predecessor, Canon G7 X is already heartthrob. It performs excellently in low-light condition and gets you raw format shooting. The inbuilt optical image stabilization assists beginners and advanced users alike. Canon G7 X Mark II also has a tilting touchscreen and many manual control options.
To its disadvantages, this baby doesn't have a viewfinder, and the screen can't articulate fully.
---
11. Yi 4K+ Action Camera
Who uses this?
Think Media – 800K subscribers.
Goes by the luxurious name of The World Best Value Action Camera, Yi 4K+ is capable of 4K (obviously) at a fraction of DSLRs.
Renowned for its easy and fast interface, the Y 4K+ also gives you vibrant, colorful footage.
At the same price of Hero5 Black, this action cam takes on the level of a GoPro Hero6 Black with its portability.
However, the battery could use some improvements.
Final Words
There we have it, the list of what camera do youtubers use. Each one has their own gains and shortcomings and suits different purposes of vlogging.
Which is the one you choose? Tell me in the comment below.