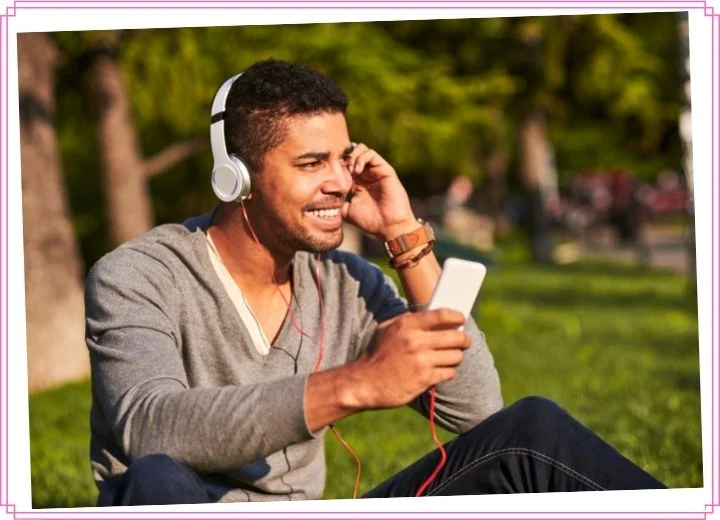 As an entrepreneur, you're probably always looking for new ways to improve your business by learning new skills, new business methods, and gathering as much information as possible.
These days, podcasts have quickly become one of the most popular ways for entrepreneurs to get motivation. Business podcasts provide a wealth of expertise and information, ranging from simple to professional interviews.
So, whether you're new to business or need some inspiration, here are the top 15 best podcasts to listen to for success to check out!
15 Best Podcasts To Listen To For Success
Everyone wishes to do more. The trick is to figure out how. Fortunately, becoming more efficient and successful is simple to learn, especially if you pay attention to the professionals.
So, what podcasts do successful people listen to? Check out the following fifteen motivational podcasts and let us know what you think:
As a result of seeing many people feeling burdened and overworked, Kevin Kruse (the New York Times bestselling author) set out to discover the keys to being productive while still feeling at ease and balanced.
Each 15-minute episode is based on his conversations with more than 200 highly successful individuals, including millionaires, Silicon Valley entrepreneurs, Olympians, and even straight-A students.
This podcast of Todd Henry aimed at participants of the "creative economy," or individuals who see themselves as more artistic and creative than just organized.
This podcast of Todd Henry aimed at participants of the "creative economy," or individuals who see themselves as more artistic and creative than just organized.
Todd's weekly broadcast includes Cal Newport, Dan Harris, and Laura Vanderkam.
The weekly show The 5 AM Miracle is about "dominate your day before your breakfast" by building powerful early morning rituals and habits.
Sanders gains his success as a successful entrepreneur, marathon runner, and healthy vegetarian to this method.
Sanders interviews well-known experts and celebrities, including Deepak Chopra and Ted Ryce, to get the most out of their life.
"Productivity enthusiast," as Mike Vardy calls herself. She delivers a weekly podcast that focuses on tactical time management strategies to help you be more efficient and productive.
Recent broadcasts have discussed ADHD, mindfulness, productivity monitoring, and efficiency while educating your kids.
It will take roughly two minutes for each episode. Every episode of Ray Sidney Smith's motivational podcasts is only a few minutes long. However, it still contains a lot of helpful information.
Kaizen and numerous book summaries are all recent subjects to reward yourself for achieving your goals. So, you can indeed make time for these ProdPod's programs, no matter how tired you are.
This show is about the "lowest effective dosage," whether decreasing the workweek or boosting your fitness. "The best human guinea pig in the world," according to Newsweek.
Tim's weekly podcast features the outcomes of his life experiments and those of many well-known guests. Ferriss routinely asks his visitors about their morning habits and rituals, regardless of the guest's topic.
Dan Benjamin and Merlin Mann provide a fantastic podcast series on productivity, tools, constraints, and communication.
The duo's humorous antics amuse listeners besides the main story while every episode lasts an hour or two on average.
Back to Employment takes a closer look at central themes like work, expectations, and identity, unlike most other programs that give immediately actionable recommendations. It isn't your typical podcast.
"The sole source of knowledge and success is experienced," Albert Einstein observed. Erik Fisher is well aware of this because his podcast covers interviews with people who discuss their achievements and failures.
Fisher and the guests have recently discussed daily topics, including inbox zero, remote management, innovation, and hustling.
Many people feel that David Allen, the creator of Getting Things Done (often known as GTD), created the ultimate book on managing time.
David utilizes the GTD approach to assist more readers in reaching "mind like water" in his podcast. Creativity, technology, and enhancing mental flow were among the issues that you will explore when playing this GTD series.
Rory Vaden is the world's most significant authority on self-discipline and bestselling books. He knows a lot about successful habits.
He is the CEO of a multibillion-dollar worldwide consulting business, so his advice is grounded in reality. His podcast's other notable specialists include psychiatrists, businesspeople, and even his grandmother, who is 100 years old.
This podcast is for you if your company deals with fintech, financial services, or payments (or if you have an interest in them).
Money20/20 is a worldwide event investigating the "disruptive methods" in which people and corporations spend, manage, and borrow money. The Moneypot is one episode of Money20/20.
The event comprises a panel of fintech professionals and industry leaders who debate today's most pressing issues and developments in technology and finance.
Mixergy, founded by entrepreneur Andrew Warner, is "a platform where successful individuals teach young upstarts," and employs a combination of courses and interviews to give listeners advice and recommendations.
Mixergy's content covers everything that impacts company owners, thanks to over 1,500 business people who have contributed to it, including the creators of Groupon, Pixar, LinkedIn, and Wikipedia.
Mixergy offers methods from folks who have first-hand knowledge, from establishing a firm and creating solid business partnerships to preserving personal well-being as a businessman and recovering from a cash flow problem.
Commercial Wars promises to offer "the uncensored, true tale" about the cutthroat business wars that define what we purchase and how we live.
The podcast deconstructs and examines what propels businesses and executives to failure or success.
The podcast, hosted by David Brown, a former host of Marketplace, provides listeners an inside look into the obstacles that some of the world's most well-known corporations have experienced.
The main show, "We Study Billionaires", has received over 30 million downloads. Stig Brodersen and Preston Pysh, co-founders of The Investor's Podcast Network, host the show.
The podcast looks at self-made millionaires like Ray Dalio and Warren Buffet and shows viewers how to adapt their investment strategies to the share market.
This weekly podcast contains "bold dialogues" with business giants and personal development experts to provide "important real-life lessons" to listeners.
RISE, hosted by best-selling author and businesswoman Rachel Hollis, provides "concrete and practical tools" to help entrepreneurs expand their businesses while keeping a healthy private life balance.
It is a podcast to listen to if you are searching for some motivation. RISE won the Entrepreneurship and Best Business Podcast prize in the 2019 iHeartRadio Podcast Awards. So, we are not the only ones who like it.
What Is The Best Motivational Podcast Ever?
We're always on the lookout for new podcasts to listen to. Fortunately, the podcast industry is full of incredible business leaders, entrepreneurs, life coaches, and other professionals.
Mind Love Podcast, Melissa Monte
Look no farther than Melissa Monte's profoundly sincere, spiritual podcast, Mind Love, if you want to learn how to transform your mentality and develop mindfulness skills.
We enjoy this podcast for various reasons, many of which have to do with Melissa's excellent dig into mindset mastery and her candidness about her path.
Melissa is a true inspiration. She went from being in an abusive relationship and having a hazardous eating issue to teaching people to relax and become more attentive.
Bucci Radio, Amanda Bucci
Amanda Bucci is a lifestyle entrepreneur whose mission is to help others discover their true self and interests. Her podcast, Bucci Radio, is a destination for anybody wishing to do just that.
Her program has incredible guests who talk about everything from fitness to education to personal tales. If you listen to her presentation, you will get a renewed feeling of purpose and a fire in your mind!
Amanda's program is exceptionally motivating because she covers such a broad range of subjects, all of which are geared toward assisting you in discovering your actual, authentic self.
Everyone may find something to nourish their souls on Bucci Radio, from saying 'yes' to business initiatives and creating your most incredible life.
Earn Your Happy Podcast, Lori Harder
Everybody wants to understand how to be happy, yet tackling the notion of "happiness" as a whole might seem practically impossible.
On the other hand, Lori Harder sees it as a simple chore, and she's committed with her series "Earn Your Happy" to it.
You have come to the correct place if you are looking for happiness or struggling to figure out how to develop it in all parts of your life.
Her ability to "transform challenges into strengths" and educate anybody and everybody on how to achieve their happiness is something we admire.
We have always been interested in figuring out how to be happier as possible, and Lori's hilarious and precious advice has piqued our interest.
Final Thoughts
We hope the top 15 best podcasts to listen to for success in this article help you find the effective way to thrive. If you have any great suggestions, do not hesitate to let us know. Thank you for reading!