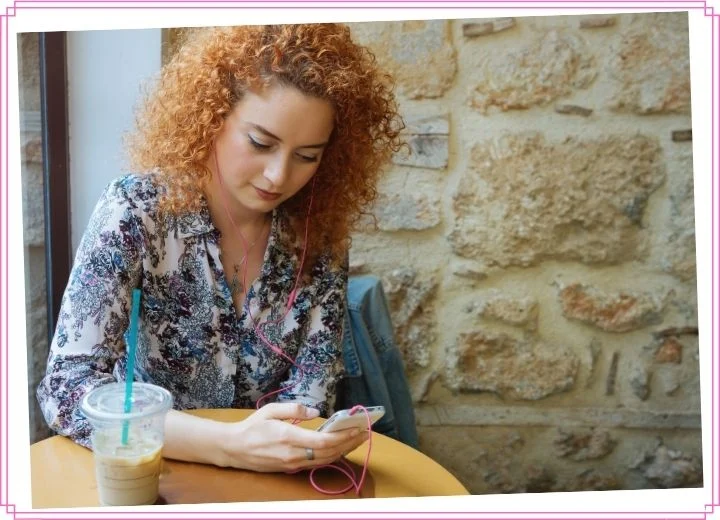 Podcasts are taking the world by storm for many reasons. We enjoy our favorite shows in different ways, such as catching news, acquiring knowledge, or entertaining while doing other things.
Many of us listen to podcasts every morning as a habit. If you are such a person, the top 10 best podcasts to listen to every morning below will be helpful to you.
This list is guaranteed to jump-start your day, increase your productivity at work, and help you reach your full potential.
Best Podcasts to Listen to Every Morning
Enjoying the podcasts we recommend below can make your day bright. So let's find out!
The goal of this show is to condense breaking news into a single source of information. Thanks to that, you can update the latest information without spending too much time.
Mary Harris, the host, did a great job explaining what was going on, making his show the perfect choice to listen to in the morning. This podcast is released every day of the week, and you are sure to love it. So, give it a try.
If you want a more in-depth look at a particular story, this show is a perfect pick for you.
The host will spend the last few minutes mentioning other credible facts or focusing on a story. Each episode usually lasts from 20 to 45 mins, depending on the content.
So, this show is suitable for listening in the morning or during work hours.
This exciting show will highlight the best and greatest minds, covering a wide range of topics. Each episode has a reasonably short format, usually only fifteen minutes long, and is recorded from a live presentation. It is perfect for listening if you want to start your day with something to learn.
If you want a show that can help you get rid of your self-doubt or to help you restart your day. This show is a perfect choice. Brendon Burchard, a high-performance coach, hosts this show.
He will discuss dealing with a lack of confidence in letting go, building self-discipline to increase productivity, or motivation to let go of anger.
Therefore, this show seems appropriate for anyone who seems to be struggling. Burchard's discussion is personal and passionate like you're chatting with him at a coffee shop.
So, if you have a big day and you have someone to boost your confidence, this podcast is a perfect choice.
This news podcast covers the top articles of the day and provides valuable information on the topic. In addition, the host will also invite speakers or experts to help you have a clearer view of the information.
This fantastic show is perfect for anyone who wants to catch the breaking news.
Meditation is a common habit among successful business leaders like Ray Dalio and Oprah Winfrey. It is usually practiced first thing in the morning. So, if you're looking to incorporate meditation into your routine, this podcast is for you.
It is a guided meditation podcast hosted by Mary and Richard Maddux. This Zen Oasis podcast is a recommended option for those new to meditation.
The fact is that therapists and doctors often recommend it. So, listening to it every morning is a perfect way to start your day.
It is another perfect program to listen to every morning. It focuses on a morning routine, in a meditation-like approach, that can bring you into the world with focus and inspiration.
As a result, this show can help you focus on the work of the day. This podcast is perfect for those who enjoy a gentle, thought-provoking wake-up.
Through this delightful show, you will discover some of the world's biggest mysteries, such as whether coffee helps you live longer and why inventors of shopping malls hate shopping.
So, there is no denying that Part-Time Genius is a perfect choice to help you stand out in quiz competitions.
It is the New York Times daily podcast hosted by Michael Barbaro. It will provide stories related to recent news and events, organized into compelling stories. This easy-to-listen show is a perfect choice for waking up with thought-provoking content.
Daily Boost is a great choice to listen to every morning
Each episode lasts only 9 to 15 minutes. They focus on several topics related to career, life, news, and more.
Through this fascinating show, you will receive tips, such as work-life balance, success habits, and how to master mornings.
So, if you often wake up on the wrong side of the bed, listen to this show every day.
This show is perfect for music and storytelling enthusiasts. The host will read a story from a country while culturally appropriate music will play in the background. These stories will instill some kind of life lesson, which can change how you think.
Circle Round is also great for kids. Therefore, if you have to take your kids to school in the morning, it is the perfect choice for playing in the car.
This show is hosted by Kelly Callaghan, a beauty business entrepreneur. Her podcast is an inspiration for anyone in the beauty industry or interested in the business sector in general.
Kelly Callaghan will talk about the ups and downs of her life and how she could create a successful business. Finally, she will motivate you to start your own business.
This daily news podcast focuses on US events, the economy, and politics. The host will follow a topic and interview relevant experts to provide insights for those interested.
Exciting topics, clear audio, and structured content are the factors that make Up First a great pick to listen to every morning, especially American citizens.
Each episode lasts about ten minutes. They cover helpful content that teaches you to manage better what you do with your time.
The mission of this podcast is to give audiences the tools they need to feel less busy and get more done. It is the perfect choice for those overwhelmed by many daily tasks and who need a new strategy to organize things.
This podcast covers world events or news related to money and business. It will be a great and exciting choice for business leaders or anyone working in the business industry.
How to Listen to Podcast
Listening to your favorite shows is easy if you have Internet access. All you need to do is find a suitable podcast platform or app and find your favorite podcast.
On a Web
You can find your favorite shows through a browser like Microsoft Edge,  Safari, or Chrome on your devices.
Check if your device has sound enabled. Moreover, it would be best if you used headphones. Finally, click play to listen to your favorite shows.
On Your Android Devices
Step 1: Download the Google podcast app
Step 2: Open this app and enter your favorite show's name into the search box.
Step 3: Once your favorite podcast shows up, pick it up, and you will go to the podcast's homepage.
Step 4: On the podcast homepage, you will see a list of the most recent episodes. Choose an episode and play it.
When you subscribe to a podcast, it will appear at the top of this app. Furthermore, it will notify you when a new episode is released.
On Your Ios Devices
If you own an IOS device, you can use the Apple podcasts app to listen to your favorite podcasts.
Step 1: Open the Apple podcasts app.
Step 2: You'll see a search box at the top, and next to it is a magnifying glass icon. Type the name of your favorite podcast there.
Step 3: When the podcast shows up in the search results, tap it, and then you will go to the podcast's homepage.
Step 4: On the podcast homepage, you will find a list of recent episodes. Tap on the episode you want to listen to.
Step 5: If you press the subscribe button at the top of the page, your app will automatically download the latest episodes to the library.
Frequently Asked Questions
1. Does the Daily Podcast Cost Money?
Episodes last 20 to 30 minutes, and new episodes air every weekday. This show is free to listen to and financed by advertising.
2. What Are the Best Podcasts to Listen to at Work?
Tiny Desk Concerts
ID10T
The White Noise Podcast
NPR's Tiny Desk Concert
My Favorite Murder
Stuff You Should Know
Modern Love
StartUp
The Read
Affirmation Pod
3. Should I Start a Podcast to Make Money?
Although you can make a lot of money through podcasting, we do not recommend starting a podcast to make money.
The foundation of making money through podcasting is having a lot of loyal listeners. Hence, if your goal is only to make money, you will lack enthusiasm and not have large listeners every week.
So, it is wise to start a podcast to share your unique voice with the world, not for the sake of making a lot of money overnight.
4. Can You Listen to Podcasts for Free?
Popular podcasters include SoundCloud,  Spotify, Pocket Casts, and Stitcher. Many of these apps work on both Apple and Android devices; most are free.
5. What is the best free podcast app?
Here are the best options:
Google Podcasts
Stitcher
TuneIn Radio
Apple Podcasts
Audible
Spotify
6. Who Has the Number One Podcast in the World?
Spotify revealed the most popular podcasts on its platform for 2021. The talk show "The Joe Rogan Experience" takes the No. 1 slot globally.
The Bottom Line
The suggestions above are the perfect blend of lightness and fun for every morning. Hopefully, you will find something that works best for you after reading this article. Thank you for taking the time to read the post!