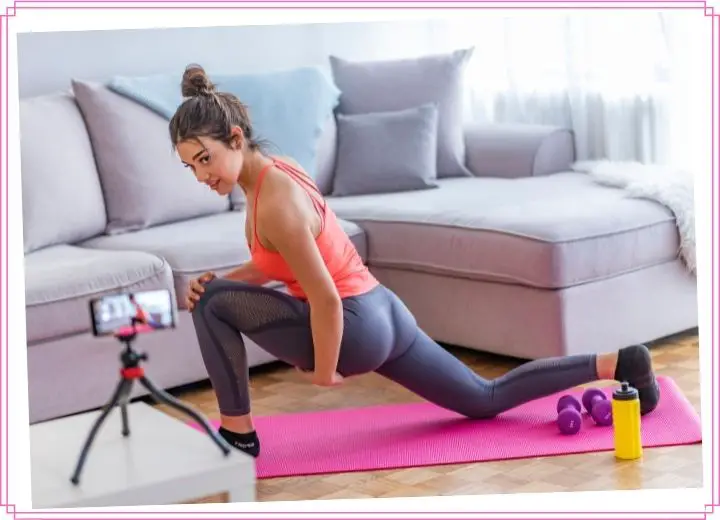 Are you looking to buy the best budget mic for Vlogging Youtube? Not sure which microphone is the best choice?
This article will give you the reviews of the list of good microphones for vlogging for your consideration.
First, here are the important criteria to consider when choosing the best budget microphone for vlogging:
#1. Price: For beginners, I typically recommend mics in at least around the $100 range and more. With very low prices, it is hard to find a good microphone for youtube vlogging videos.
#2. Build quality: I'm sure that you will want to have a beautiful and high-quality microphone. The poor-quality microphones would damage your emotions and inspiration. They may destroy your passion soon.
#3. Reliable brand: Here are some popular mic brands with reasonable prices that are highly recommended for vloggers: Audio-Technica, Comica,  Movo, FIFINE, Shure, Rode, Elgato Wave, Samson, Blue Yeti, and AKG. You will never get wrong with those brands.
#4. Sound quality: Quality mics for vlogging must have clear sound and don't pick up the background noise. You will find these mics in the list below.
#5. Microphone type: There are 3 popular types of microphones for vlogging: wireless mics, lav mics, and shotgun mics. If your budget is tight, buying a quality wireless lapel mic is the best choice.
#6. Microphone Assignment
It is essential to understand what type of video you want to use the microphone for. If you're going to record ASMR video, then you need a very high-quality microphone and you are unlikely to get cheap and good options.
And if you just want to make videos where you say something or even do voice-overs, then you can choose a cheaper microphone and add video captioning to the video.
>>> Top 9 Good Budget Microphones for Vlogging with Smartphones ⇓⇓⇓
#1. Movo WMX-1 2.4GHz Wireless Lavalier
>>> Today's Best Deal: Check Latest Price on Amazon
Build quality
Compared with other brands on the market, Movo WMX-1 is more special because of the perfection in its operating structure.
It has a unique working model that includes two accessories: a compact audio processor and a microphone designed with snap buttons so you can clip them to your collar for vlogs more convenience.
The machine is relatively solid, durable, and light. The body has a full range of different features. The modern, precision-arranged control unit helps users control the device quickly.
Features
Perfect with crisp sound, wide compatibility with many models are the hallmarks of this innovative device.
This microphone model has an RF Chipset that enables frequency enhancement on the open 2.4 GHz spectrum for interference-free wireless transmission.
Besides, with a large sensitivity of 80dB, the device also brings vivid, crisp sound to your programs. From there, contribute to the great success of your vlog.
Speaking of compatibility, it is an important feature of this device. This microphone's built-in smart plug cable can work smoothly with smartphones, computers, cameras, or other electronic devices.
Performance
From the hands-on experience, I like the performance of this device. The sound it brings is passionate, not too deep but still ensures to fully and clearly describe the content and nuances you want to convey in the vlog.
The device works with energy from the built-in battery. With a full charge, you will be able to use it for about 6 hours. This parameter will be larger or smaller depending on the consumption of each object for each different program.
Investing in Movo WMX-1 for vlogs is perfect for creating unique and engaging programs for viewers. Therefore, you should consider this product carefully.
>>> Today's Best Deal: Check Latest Price on Amazon
Reasons to buy
Comprehensive overall
Long warranty
Convenient
Excellent sound quality
Reliability
Is Movo WMX-1 2.4GHz worth it?
With a wide range of advantages related to design and features, Movo WMX-1 2.4GHz is confident of meeting most of your expectations for the best microphones for vlogging.
#2. Comica BoomX-DMI2 – Best microphone for vlogging with Phone

>>> Today's Best Deal: Check Latest Price on Amazon
Build quality
BoomX-DMI2 features a sturdy, compact and flexible construction. The device has a special design with a full clip and smart microphone to facilitate your video production. Overall, the product has a strong operating model with all necessary functions, suitable for many objects with different requirements.
The smart wireless working device allows users to take it anywhere to perform their desired program. On the other hand, the product is also extremely sustainable with top-quality materials, ensuring your long-term experience.
Features
BoomX-DMI2 is a popular product with many different features. In particular, the most prominent is the exclusive audio monitoring capability.
With this function, you can quickly check whether your devices are working properly during recording. This feature has implications for adjusting program quality for the best results.
The BoomX-DMI2 operating model can guarantee your omnidirectional reception. The combination of monitoring capabilities and omnidirectional functionality in BoomX-DMI2 is ideal for helping you have multiple videos with top-notch sound quality.
Performance
The sound in this smart device is perfect and worthy of your valuable investment. This wireless microphone adopts advanced 2.4G wireless technology, automatically adjusting the frequency and giving you an excellent anti-interference effect.
Meanwhile, BoomX-DMI2 also ensures compatibility with all smart devices. It owns a variety of input modes, can flexibly solve many inconveniences when recording video, and apply to many programs with many different devices.
The best performance lies in the product's shelf life. The device works an average of about 5 hours after each charge. As such, it will ensure the duration of the video and minimize unwanted interruptions.
>>> Today's Best Deal: Check Latest Price on Amazon
Reasons to buy
Great sound monitoring
Multiple input modes
Easy to use
Amazing sound quality
Cheap
Is the Wireless Microphone BoomX-DMI2 worth it?
Sound monitoring offers many benefits, the most important of which is that you can control the recorded sounds in real-time, thereby minimizing the time for post-production later.
If you want to own a mic model suitable for vlogging and provide the best audio monitoring experience, don't forget the BoomX-DMI2 Wireless Microphone.
#3. Hollyland Lark 150 Wireless Lavalier Mic 
>>> Today's Best Deal: Check Latest Price on Amazon
Build quality
With Lark 150, build quality is the specific aspect that creates the power to attract a large number of customers today. The device possesses a flexible and compact operating model with a weight of only about 0.7oz.
Besides, the microphone also comes with a versatile belt clip, so you can clip it to your collar or anywhere you want.
Cotton earplugs are the perfect idea for use in many environments. And you might select many input and installation methods you like in this unit.
Features
The biggest feature of this innovative microphone lies in its intelligent anti-vibration and noise cancellation capabilities.
With this feature, you can record a steady voice as you move around.
Do not worry about the noise at the vlog shooting location because the Lark 150 has exclusive noise cancellation.
Meanwhile, the sound monitoring function is also a feature not in this product line. This function ensures that your video quality is more realistic and natural. It allows flexible operation control.
Performance
Lark 150 is a testament to the development of science and technology.
It is manufactured to meet all user requirements. This particular advantage is thanks to the wide compatibility of the device.
It can be available for recorders, cameras, smartphones, and many other devices.
This device can bring more than what you want. It can deliver crisp, clear sound to add to the appeal of your shows. Besides, it also can charge for completing your many long videos quickly.
>>> Today's Best Deal: Check Latest Price on Amazon
Reasons to buy
The smart noise cancellation feature
Effective anti-vibration
Wide compatibility
Quick self-pairing
Compact
Is the Wireless Lavalier Microphone Lark 150 worth it?
Wireless Lavalier is a device that possesses too many advantages. Considering the intelligent noise cancellation alone, this mic model deserves to become one of the best microphones for vlogging that you cannot miss.
#4. Rode Microphones Wireless GO II – Best external mic for vlogging
>>> Today's Best Deal: Check Latest Price on Amazon
Build quality
Go II is with a strong and bold working model in mind. The device only includes an audio processing unit with a built-in magnifying microphone, making the sound clear and detailed.
With this ideal design, the Go II wireless microphone is sure to make it easy to carry around in different spaces for various immersive reality shows.
It is also extremely light and flexible. The machine has a simple structure with a weight of only about 0.016 ounces, allowing you to use it for a long time without worrying about hand fatigue.
Overall, given the build quality of the Go II, I highly recommend them. You should refer to a particular aspect for your final judgment.
Features
Before making a decision, you need to consider the build quality and the features that the product possesses. When it comes to this aspect, Rode Wireless GO II continues not to disappoint users.
This microphone model features digital audio output, combined with the ability to switch between stereo and dual mono recording flexibly.
The manufacturer also equips the Series IV, 128-bit encryption – quite impressive parameters compared to products in the same segment.
Performance
It is the above parameters and features that make a good microphone for vlogging. Choose the product, and you will surely be satisfied with the smooth, stable audio signal. Not only stopping there, but you will surely also appreciate the flexibility in the setup and the applicability of this microphones model.
>>> Today's Best Deal: Check Latest Price on Amazon
Reasons to buy
2.4GHz Series IV Digital Transmission
128-bit encryption.
Large capacity battery, self-rechargeable.
Digital audio output.
The maximum transmission range is up to 200 m
Is Rode Microphones Wireless GO II: Best for versatility worth it?
Compact, easy to set up, and wide coverage, all make up the Rode Microphones Wireless GO II – one of the most versatile you'll ever find.
#5. Wireless Comica BoomX-U2
>>> Today's Best Deal: Check Latest Price on Amazon
Build quality
Comica BoomX-U2 is a device with quite a few advantages. In particular, right in the design, this mic model has shown outstanding benefits when owning a TFT screen that allows users to have the ability to adjust as well as have a more comfortable visual experience.
Another advantage also related to the design of this mic model is the presence of a large capacity built-in lion battery, which can provide the product with up to 7 hours of continuous operation.
Features
In addition to the advantages of build quality, Comica BoomX-U2 is also proud to become one of the best external mics for vlogging worth considering today.
This mic model's success is a professional UHF wireless mic system, supporting mono to stereo mode conversion and the ability to adapt in complex cases.
Performance
There is no extra feature on Comica BoomX-U2. The successful combination of a series of advantages has resulted in a device that is easy to use and highly portable yet still ensures recording quality that exceeds expectations.
With real-time audio monitoring and 48-channel UHF, there is no doubt that this Comica representative will surely bring impressive experiences.
>>> Today's Best Deal: Check Latest Price on Amazon
Reasons to buy
48-channel UHF wireless microphone.
TFT screen.
High-quality dynamic sound.
Real-time audio monitoring is supported.
Microphone with many different modes.
Is Wireless Comica BoomX-U2 worth it?
Don't let connection interruptions keep you from getting the most out of your wireless mic models. You now have Comica BoomX-U2, an outstanding mic model with many advantages, the most important of which is the ability to maintain a clear, stable signal.
#6. Wireless Lavalier Comica BoomX-D2 – Best mic for mobile vlogging
>>> Today's Best Deal: Check Latest Price on Amazon
Build quality
Comica BoomX-D2 is with performance in mind. Specifically, the product possesses a texture with a metal shell with good shielding ability. This wireless device also has a pretty good range.
Although not the option with the widest range of connections, the Comica BoomX-D2 has made it possible to maximize it, contributing to a device that can last for a long time without any problem.
Features
To match its elegant and durable design, Comica BoomX-D2 possesses a host of advantages that you are looking for in any of the best mics for mobile vlogging.
You can't help but notice a few important features: the dual transmitter and receiver, which provide excellent quality sound with minimal noise.
The device has less than 20ms latency, combined with high capacity, and the product can automatically pair and optimize for stable signal transmission.
Performance
Low latency, smooth signal transmission, and a series of efforts in improving the seat design made the Comica BoomX-D2 the first success – a device that can deliver sound with fidelity.
The first time you come into contact with the product, you will surely be impressed with the flexible input mode that this mic model offers.
Thanks to the appearance of two input modes, with only one device, you can use it in many different ways, thereby meeting your usage needs well.
>>> Today's Best Deal: Check Latest Price on Amazon
Reasons to buy
2.4G digital RF technology.
Reliable performance.
Metal shell.
The resulting sound quality does not contain noise.
Two sound modes.
Low latency.
Is Wireless Lavalier Comica BoomX-D2 worth it?
Do you want to capture vivid images of the world around you but are concerned about unwanted noises that may affect the viewer's experience? Find the Lavalier Comica BoomX-D2 now, and you'll be pleased with its noise handling.
#7. Professional Grade Lavalier
>>> Today's Best Deal: Check Latest Price on Amazon
Build quality
The Professional Grade Lavalier Lapel has a pretty good build quality. Although not made from the highest quality materials to date, the manufacturer's efforts in improving the durability of the mic cannot be denied.
The kit includes a fairly tight bracket, a large clamp, and a strong clamping force.
Another notable point in the design of this mic model is the appearance of a windscreen – an ideal device to reduce the negative impact of changing weather.
Features
Despite possessing a design that has won a lot of praise, a device needs to maintain many impressive features to become one of the most considered options today.
Understanding this, the manufacturer has focused on developing and applying many attractive features to the product. One of the aspects that PowerDeWise pays special attention to is its compatibility.
Not simply the best microphone for vlogging with the phone, this product is confident to be compatible with more devices, from Android and iOS phones to cameras, camcorders, and laptops.
Performance
In addition to impressive compatibility, this mic model also offers a remarkable vlog recording experience. You do not need to prepare many supporting devices.
Instead, with just a small and light product like Professional Grade Lavalier Lapel, you can record your voice when recording vlogs or save live sound outside the environment.
>>> Today's Best Deal: Check Latest Price on Amazon
Reasons to buy
TRRS-TRS converter.
Compatible with many devices.
Easy connection without a driver.
Cord length up to 79".
Perfect sound, no noise mixed.
Is Rode Lavalier GO Professional-Grade worth it?
High-quality materials, sturdy construction, all these advantages have made a durable Professional Grade Lavalier Lapel, promising to create many interesting vlogs with you for many years to come.
#8. Professional Grade 2 Lapel
>>> Today's Best Deal: Check Latest Price on Amazon
Build quality
Professional Grade 2 has a design quite similar to its predecessor.
This microphone model still possesses a compact design with up to 79" leads and two expansion ports. Simple is the adjective that best describes the exterior design of this device.
Features
The pursuit of simple design does not mean that Professional Grade 2 cannot deliver an explosive viewing experience. This model has an impressive range of features that help ensure clear sound quality up to the present time.
Another commendable advantage of this mic model is its wide compatibility, combined with a series of easy-to-use control buttons that help you control every detail in the environment.
Performance
Beginners often choose recording devices with a built-in mic for ease of use. Yet, you will want to upgrade the sound to match today's standards after a while.
The Professional Grade 2 is one of the few products that provide the clearest sound, helping you confidently record quality vlogs in audio and video.
>>> Today's Best Deal: Check Latest Price on Amazon
Reasons to buy
Clear sound.
Loyal to the design that made the brand.
Includes TRRS to TRS jack adapter.
Compatible with many different devices.
Easy to set up
Is Professional Grade 2 Lavalier Lapel worth it?
It would be hard to find a product with clearer sound than the Professional Grade 2 Lavalier Lapel. This mic model seems to be born to serve the most demanding people, who always want to improve the sound quality in their vlogs.
#9. Rode Lavalier GO Professional-Grade
>>> Today's Best Deal: Check Latest Price on Amazon
Build quality
The Rode Lavalier GO Professional-Grade is quite affordable. However, the manufacturer generously provides the product with a foam shield, sturdy clamp, and integrated cable management. Thanks to that, this representative from Rode promises to always do excellent work in all fields and broadcasting applications.
Features
It is the best budget mic for youtube vlogging, but not because of that; the manufacturer restricts the features in this mic model.
The product still has a TRS input that makes connecting the Rode to recording devices easier. And with the Rode Lavalier GO Professional-Grade, you'll still be pleased with the omnidirectional microphone's sound quality.
Performance
It's hard to believe that Rode Lavalier GO Professional-Grade is the best cheap microphone for vlogging.
The product possesses a wide range of features, this representative from Rode offers an experience that is not inferior to any product in the same segment.
Even when it comes to some aspects, such as the setup of the equipment, the Rode Lavalier GO Professional-Grade has a quality that far exceeds that of many famous singers.
>>> Today's Best Deal: Check Latest Price on Amazon
Reasons to buy
Affordable price.
The omnidirectional microphone ensures clear audio in all environmental conditions.
The cancellation of wind and acoustic noise is quite good.
Quick and easy assembly.
Strong Kevlar-reinforced cable.
Is Rode Lavalier GO Professional-Grade worth it?
Rode Lavalier GO Professional-Grade has a fairly affordable price, but not so that it is less attractive compared to other names on the list.
Instead, the product is an indispensable device whenever you want to create content with the lowest initial investment cost.
Conclusion
Sound quality affects quite a lot to the perfection of the vlog. A video that takes care of the image but has too bad sound will not be able to attract followers.
To avoid making this biggest mistake, immediately refer to the best microphones for vlogging above. In the consideration process, don't forget to combine it with your needs to easily find the right product for yourself.
FAQs
Below here is common questions and answers about the best microphones for vlogging.
#1. What mic should I use for vlogging?
Most vloggers and YouTubers have used lapel microphones and wireless lav microphones for vlogging. It is simple and easy. You are also using the shotgun mics for the vlog as well.
Here are highly recommended microphones for vlogging:
Rode Lavalier GO
Professional Grade 2
Comica BoomX-DMI2
#2. Which microphone is best for YouTube videos?
The answer depends on the content you post on your Youtube channel. For example, if you mainly upload video streaming, the Blue Yeti X and Fifine K690 are good choices, if you need the quality music, choose Shure MV7 and Elgato Wave 3.
#3. Do I need a mic for YouTube videos?
Look to a professional mic instead of using the built-in microphone on laptops and camcorders because only additional devices can cancel noise and many useful features to improve sound quality.
#4. How much does a good vlogging microphone cost?
For less than $100, you can completely own a microphone model that is good for vlog recording and some related work.