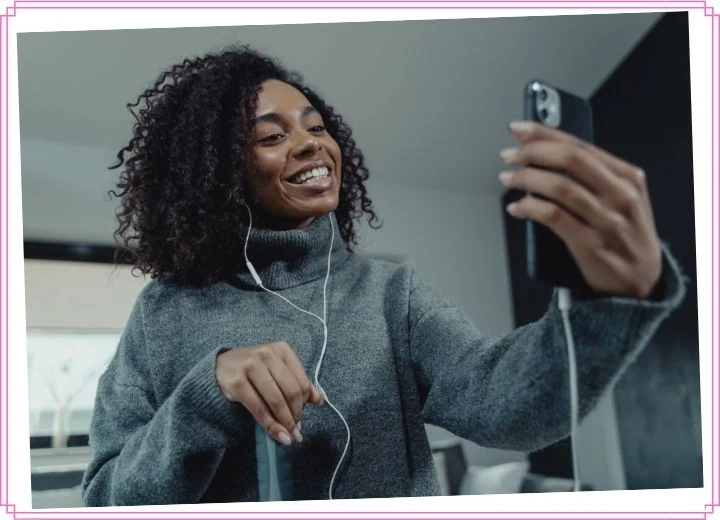 Recording a podcast is not simple work, especially if you're first trying. An experienced podcaster should recommend a quality microphone and the right recording equipment to generate a good-quality podcast.
It's absolutely right, but can you make it simpler if you do not intend to become a professional podcaster? We bet you've thought of your iPhone at least once and wondered whether it could help you.
Can I record a podcast on my iPhone? The answer is yes. An iPhone can help you record podcasts with ease and speed, as long as you know some tips.
Let's dive into our post to find well-rounded instructions on recording a podcast on an iPhone and some valuable tips.
Can I Record A Podcast On My iPhone?
Yes. You can record a podcast on the iPhone and even more than that.
It's no surprise that the iPhone has dominated the smartphone industry over the last decade. People choose Apple with very different expectations, yet the products rarely disappoint them.
When it comes to the recording function, it's not an exception.
iPhone and iPad can help you generate a good podcast with ease with all of their essential functions. Of course, you cannot compare an iPhone with professional recording equipment, which is probably unfair.
So, how to record a podcast with an iPhone? Scroll down for more!
How To Record Podcast With iPhone
Get A Compatible Microphone
You can utilize a compatible headset to start a podcast on your iPhone. But the thing is, your iPhone model may not be accessible to the standard 3.5 headphone jack. Apple's Airpods seem acceptable, but you don't want to mix your audio with other unwanted sounds!
So, you'll need an external microphone that can be compatible with your phone. There are various options on the market, ranging from low price to high price.
For example, lavalier mic, or "lav mic", allows you to clip to your body, which often appears on TV hosts or news anchors. Otherwise, you can opt for a podcasting microphone that can be set in the middle of a group speaking.
Some other adjustable microphones can plug directly into the lighting port. Your phone becomes a recorder with condenser mics, elevating your podcast audio to new heights.
So depending on your budget, you can completely choose a suitable one to start your podcast.
Manage Your Sound
You want to eliminate as much background noise and distractions as possible since it will reduce the workload of post-production work on your audio file.
Before you're going to record something on your iPhone, make sure you've switched it into "Do Not Disturb" mode and turned off notifications. This step ensures that there will be no interruptions from phone calls or pings during your interview.
It's not just the phone, but also the mic. Sound quality is the critical point to any successful podcast; most listeners enjoy their favorite podcasts only on audio.
You should eliminate as much background, echo, and ambient noise as possible.
If possible, record your podcasts in a small space where the sound quality is under your control.
Otherwise, you can seek a room with soft surfaces such as soft sofas, carpets, and rugs. Hard surfaces refract sound, resulting in an unpleasant listening experience and a loss of audio quality.
You can also record inside your car, closet, or workplace. It seems more challenging, but these options are excellent for controlling outside disturbances.
You may also buy some acoustic foam and use it to line a box where you can place your phone and mic to reduce echo.
Anyway, keep in mind that external microphones make controlling the outside sound more accessible.
They can be in use with video recording and a great backdrop to create the overall quality of your show. But whatever microphone you buy, it must be able to connect to your lightning port.
Record Your Podcast
Once you've found a suitable place and tested your microphone, you can now start your podcast.
The Voice Memos app is available on all iPhones, allowing you to easily record your podcast. Simply open the app and press the red record button to get started.
Although there are few functions in this app, you can still clip off bits you don't need before editing the rest.
A good feature of the Voice Memos app is that it can sync with your other Apple devices, ensuring that you don't lose your recording if your phone is lost.
Best Apps For Recording Podcasts On iPhone
The recording process on an iPhone is not as complicated as on other professional equipment.
But if you want to take your final product to another level, it's best to use some specific recording apps, which will bring you many more functions.
This section will introduce you to the two best alternatives to the Voice Memos app, so let's go ahead!
Anchor
Spotify's Anchor is a well-rounded podcasting tool that any beginner should not miss out on. You can add audio/ video files and synchronize your recordings and uploads across your devices.
With the user-friendly interface, editing with Anchor is a breeze. Users can trim, split, merge, rename, and add smart flags to the tracks.
It's easy to go back and make changes afterward. You may also use Spotify to add music tracks to your recordings.
Additionally, Anchor provides free hosting. You can use it to host your podcasts and distribute them through Apple Podcasts and Pocket Casts.
The app makes it simple to monetize your podcasts through listener donations and commercials via Anchor Sponsorships.
The best part? Anchor is completely free to download and use! What could be more wonderful than such incredible advantages?
Podcastle
Podcastle is an advanced AI-powered platform that enables media makers to create, edit, and distribute content anywhere.
This application can generate high-quality recording and includes various handy tools, such as Magic Dust, a noise-canceling tool, and an audio editor.
Podcastle also allows you to conduct remote interviews with nine people.
The multitrack recording function helps you record a different track for each participant, significantly simplifying the editing process afterward.
You can utilize the revoice tool to convert any text into audio and vice versa. The app offers you 14 options of 14 ultra-realistic voice skins to select from.
But remember, the price goes with quality. The free plan of Podcastle offers you some limited features, while its Storyteller plan costs you $11.99 and the pro version costs you up to $23.99.
Tips For Getting Great Audio When Recording a Podcast On Your Phone
Below are a few handy tips for getting great audio on your iPhone!
Keep your iPhone secure.
If you hold your phone while recording, there will be chances that your mic will pick up the knocks, bumps, or vibrations and audible in your podcast.
To deal with this issue, you should employ a tripod and grip to keep it in place.
Consider your mic placement.
It's crucial to consider where your mic is in relation to your mouth because you'll have less control over your recording on an iPhone than using a console.
Your audio can become distorted if you're too close to the mic, but if you're too far away, it may sound distant.
Make sure your mic gets pointed directly at your mouth, about 20-30cm away!
Keep an eye on your audio levels.
Audio recording apps often provide a level meter showing how loud the audio is coming in.
Before recording, it's best to do a few tests to make sure your audio is clean and clear. Your audio is excessively loud and may get distorted if the meter reaches the orange or red zone.
Simply step back a few centimeters from the microphone until the level meter is slightly the halfway mark, and check if your voice is balanced when speaking.
Can You Record A Podcast With AirPods?
You can use AirPods to record a podcast though they aren't the best option.
While the AirPods microphone is excellent for phone calls, its recording feature may disappoint you compared to a professional studio microphone.
You'll obtain a poorer-quality recording, which will affect your podcast's overall production quality.
AirPods won't sound as nice as the dynamic microphones we recommend above, but they'll be a lot better than the built-in mic on your iPhone.
So if you're going to record with AirPods, make sure you work in a quiet space and don't move around much throughout the recording to avoid picking up unwanted noise.
Conclusion
This blog post just walked you through the instructions on recording a podcast on an iPhone and a few tips to do it more efficiently!
We hope you can now feel confident to start your first podcast even if you don't want to invest too much money in this process. Take it easy, and good luck!