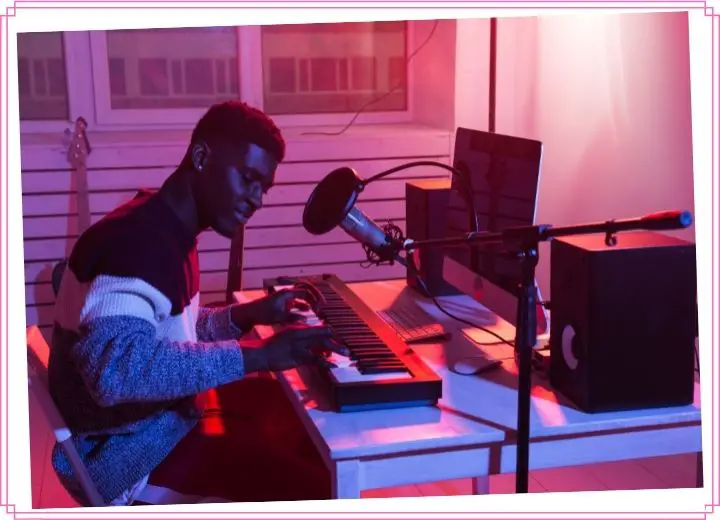 There used to be a well-trodden path for musicians who wanted to make money from their music. Whether you were a solo artist or a band, everybody knew that the route to success was getting signed to a record label. The system used to work great – the label got a fair cut for promoting your music, whilst you received an advance which would be paid back later out of the profits from future sales.
But things change. When the internet began to take off in a big way in the early 2000s, many consumers began to download music illegally rather than purchase it on compact discs.
It's easy to understand why downloading MP3's was so popular – these files could be copied directly onto the devices people were using to play their music, in stark contrast to the difficult process of transferring the contents of your CD collection onto your computer before copying them to another device.
Things were looking grim for musicians and bands all around the globe, and some artists even began to believe that the only way forward was to release their songs as royalty free music as a way of promoting their live shows. Thankfully, things changed when Apple launched the iTunes store, creating a means for consumers to purchase the music they loved digitally for a fair price.
More recently, streaming services such as Spotify have provided artists with an additional revenue stream that rewards them for creating popular songs. The system is far from perfect, but it is a huge step up from the situation we had twenty years ago where nobody was paying for the music that they consumed.
The question is, how does a new independent artist with a low budget, who hasn't been signed to a major label find a place in this new order?
Promoting Music for Independent Artist Budget
Let's set the stage – with an independent artist budget, you have created an album of all your best songs, uploaded it to all of the digital distribution platforms that support your chosen genre, and set yourself up on the major streaming platforms.
What now? To create a fanbase, people need to hear your music – you need to use every means available to you to promote yourself and your songs, starting with:
#1. Social Media
Most of the big social media platforms will allow you to create a musician-specific account, and you should do this everywhere as soon as possible.
Create an artist or band page on Instagram, Facebook, Tiktok, Twitter, Snapchat, and anywhere else you can think of where a potential audience can be found.
It costs nothing to get started on these services, but the competition is extremely tough, and you may need to consider paying for advertising on these services to get yourself started as you build up your followers.
#2. Sponsored Ads
Advertising in print and on TV has always been unbelievably expensive, and many people assume that the same is going to apply on social media platforms as well.
Don't be fooled – digital services have the ability to target specific demographics and social groups much more effectively than traditional advertising methods, and this is often reflected in the price you will pay for a small-to-medium sized campaign.
Facebook and Instagram are both owned by the same parent company, so you can use their "Business Manager" tool to set up a campaign that will span both platforms.
It would help if you considered employing the services of a professional graphics artist to create the images and clips you are going to use for your advertisements, then set a reasonable budget that you can afford.
You don't need to spend much to get great results – some musicians have reported spending just $100-$200 to create thousands of sales.
#3. Playlists
Streaming services such as Spotify allow artists to pay for a place on their predetermined playlists which showcase new songs of a chosen genre to existing fans of the same kind of music.
Not all playlists are created equal, however: playlists supposedly created by an individual who curates the contents tend to be more popular than algorithmic playlists generated by a computer.
One appearance on a popular playlist can be worth thousands of pay-per-click advertisements, as you are guaranteed to get your music heard by the very people who are most likely to enjoy it.
It might be worth stretching your budget to appear on the same playlist as other artists who you admire or that have inspired you; the returns could well exceed your expectations.
Other Options
Some artists swear by promotion via magazines and the press, whilst others have found a great deal of success using influencers on sites such as YouTube and TikTok to help promote their music.
What you feel comfortable with, and what you can afford, are probably going to be determined by how many copies you can reasonably hope to sell.
Start off slow, then increase your budget over time when your sales begin to exceed your marketing outlay. Most importantly all, keep writing music – your next song might be the one to sell a million copies.