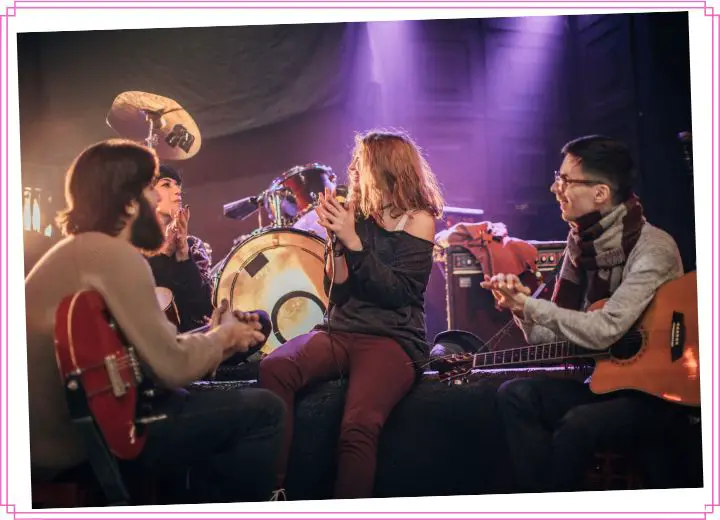 Putting together a band is not an easy task. A band's strength and longevity are proportional to the effort put in. The number of hours spent practicing and the atmosphere created by the band as a whole is necessary.
Starting a music band is a desire that fascinates many students. However, the time commitments associated with college and extracurricular activities are a hindrance. With the help of an online assignment writing services, you can cope with a subject that demands more attention.
You will have the opportunity to develop as an artist and learn skills that you can use for careers or other personal endeavors in the future.
Here are the most critical steps you must take before you can get things moving.
How to Form Your Band in 7 Easy Steps
If you want to fulfill your dreams of starting a music group yet don't know how below are easy steps to fire on:
1. Discover Yourself
Your personality significantly impacts how successful you are as a musician. You should look for opportunities for personal improvement and some essential pointers that can assist you.
Prepare thoroughly by making the most of any spare time that is available to you.
2. Dependable Bandmates are Key
You need to find dependable people who will take the musical endeavor seriously. They should take part in writing songs, assist with the equipment, and be valuable and responsible members.
Although you are a college band, each member is responsible for how they contribute to the group.
3. Find your Voice
With so many performers, it can be challenging to think of anything original and engaging to perform.
However, with ambitious goals for the future, you need to cultivate a sound that is distinctively your own. You should research what the music industry may be lacking and take advantage of it.
4. Form your Band Name
It's not easy to come up with a catchy band name. If you want your music to be successful and famous, you need a name that reflects that.
Gather your team together for a session of creative thinking. Consider the terms that best encapsulate your aesthetic, then develop novel word combinations.
5. Lyrics
Begin composing music for your group.  Covering versions of your favorite songs is an excellent place to start if you have trouble coming up with new ideas.
With a few pieces that you have written in your portfolio, you may begin looking for a production company to record a demo for you.
6. Draft a Band Contract
Bands need to have a contract. Rivalry is the leading cause of the dissolution of musical groups. You should draft an agreement and have each team member sign it.
Be sure to avoid doing this just as the group starts, though. Doing it at the initial stage could scare them away.
7. Start Promotions
Ask your friends for support. You can create fan pages, online events, and posters at the local music venues in your area.
If you successfully get people to attend your first gigs, the platform owners may ask you to use the venue again.
Challenges in Creating a Band and Ways to Scale
See the possible challenges you may encounter below and how to manage them:
1. Academic Work
The demands of extracurricular activities can leave you with too little time to pursue this aim.
While you look for folks to jam with, all you need to do is find a qualified writer online who can help you handle your assignments and projects.
2. Funding
You need money to purchase instruments, music, and supplies. Together with your crew, think about your source of financing.
You could contribute a certain amount monthly, seek family support or organize fundraisers.
3. Conflicting Schedules
If members have conflicting schedules, the group will suffer. In one or two ways, practice can clash with personal issues. It is essential to agree to a good practice time.
Conclusion
Although forming your music group in college is not a simple task, it is unquestionably enjoyable. You will succeed with the proper enthusiasm, motivation, and dedication coupled with the guidelines above.
You will, of course, need to strike the appropriate balance between academics and your passion.
You will have a better chance of success in school and in your endeavor if you can. This could mark the beginning of a grand voyage. It could also be a brief adventure.
In future, you will look back on your time spent playing in the college musical group with fondness and pride no matter what.
——————
Author's Bio – Clifford Cullens
Clifford has done more writing than anything in his life. He is a content writer who never fails to dish out well-written articles. A student client of his won the best creative writer owing to Clifford's expertise.