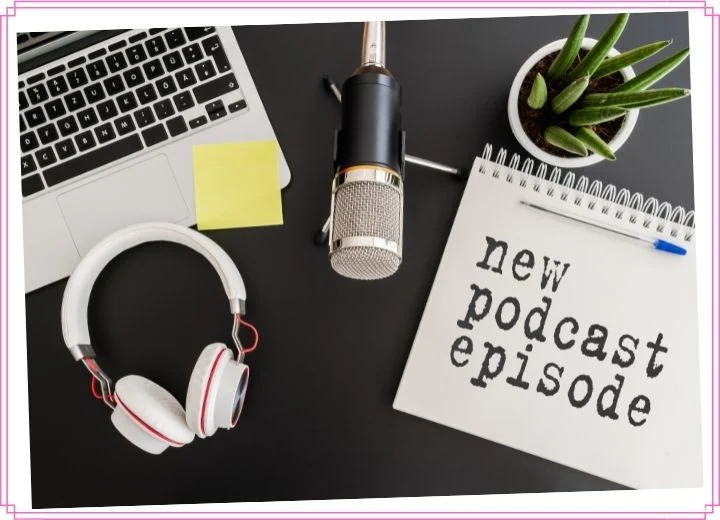 Many podcast beginners often don't know how to pick a podcast to listen to. If you are one of them, you have come to the right place.
First, we want to say that don't be afraid to ask a podcast-listening buddy or a coworker for advice and follow it.
Your hobbies are one of the most common ways to find the correct podcast. As a result, you could stumble onto the podcast of your dreams.
Here's everything you need to know for anybody interested in becoming a full-fledged podcast listener. Fortunately, those issues may be addressed and resolved.
How To Pick A Podcast To Listen To?
#1. Choose The Appropriate App
You'll need an app to keep track of and manage your podcasts, as well as to subscribe to new episodes and listen to them. If you're new to podcasts, the standard podcast app on your phone is the best place to start.
For iPhone users, the Apple Podcasts app is the best option. And for Android users, the Play Music app is the best way to listen to podcasts.
Beyond that, there are a plethora of third-party applications to select from. The ones we can recommend for you are Pocket Casts and Stitcher.
We like Pocket Casts because of the way it's filtered and arranged. But, there's no significant difference between the applications, especially for someone completely new to podcasting.
#2. Pick Up Portable Headphones And Speakers
You have an app to make sure you can listen wherever and whenever you have the most accessible time. It's a terrific method to kill two birds with one stone by listening to your favorite while doing other things. That's part of the joy of it.
Commuting by automobile consumes a significant portion of their day for many individuals. So make sure your vehicle is sound-proofed.
The Sony H.ear 2 headphones may be the best item. If that's too much money, at the very least, get a set of wireless earphones, such as the Jabra Elite 65t.
Your habit will swing into high gear after you eliminate cables from your life and can connect your phone with the push of a button.
Aside from that, we'd recommend investing in a low-cost, portable Bluetooth speaker for your house. You may keep your speakers in a cupboard, a shelf, or a bathroom corner to get the most out of your listening time.
#3. Start With Big Podcasting Powerhouses
Now that you've got your app and devices, the fun part begins: discovering podcasts you'll enjoy. A lot of learning comes as a result of what you listen to.
Big podcasting powerhouses are a terrific place to start. National Public Radio produced many good podcasts, including "Invisibilia," "Planet Money," and the daily news broadcast "Up First."
Similarly, public radio stations across the country produce a slew of excellent shows, such as Boston's WBUR's "Last Seen" and Chicago's WBEZ's "Making Obama."
And large podcasting studios like Radiotopia, Gimlet Media, and Maximum Fun will provide a diverse selection of solid options with high production values.
#4. Ask Your Friends
Another way you can try: find a local young guy who listens to podcasts and ask them for some ideas. Part of the fun is mixing something everyone knows and likes.
For example, "This American Life" or something similar seems tailored to you." Constellations," which is a Canadian audio art podcast, may save you from a tedious desk job.
And "The Black Guy Who Tips," which is a comedy and current events discussion program developed by Rod and Karen Morrow of Charlotte, is also available on the Apple podcast for you to have access to at any time.
#5. Searching Reddit And Facebook Groups
We recommend searching Reddit and Facebook groups for ideas from regular people who want something to listen to on their commute.
Some familiar suggestions are Reddit's podcast subreddit and the Facebook group Podcasts We Listen To.
Why Should I Listen To A Podcast?
The podcasts are online audio or video episodes that are accessible at any time. The following are seven compelling reasons to listen to audio podcasts:
#1. An Inspiration Source That Motivates You
Are you curious about fresh ideas and want to broaden your horizons? What do you want to do with your life?
You'll undoubtedly find something inspiring. The broadcast can cover various topics, including business, science, marketing, travel, and humor.
#2. To Learn New Things And Keep Up With What's Going On In The World
The podcast contains not only amusing but also informative stuff. So, you can discover the latest information about your interests or hobbies.
It's great to learn a new language, listen to a business or marketing podcast, and have many other possibilities.
#3. Professional And Personal Development
Do you want to improve your personality? Would you like to learn more about your career and get professional advice?
Rather than squandering time, you may utilize podcasts to prepare for the next step of your career.
#4. A Place To Find Amusement
Many episodes are available to assist you in escaping your everyday routine. Instead of listening to your music again and over, you may listen to news, politics, comedians, and celebrities.
#5. Make Changes To How You Spend Your Time
Listen to podcasts while driving, running, walking, commuting, working out, and other tasks that do not demand mental effort.
Most people spend 60 to 150 minutes per day commuting or driving. Listening to podcasts can help you pass the time and enjoy it more.
#6. It's Useful If You Don't Enjoy Reading.
If you don't want to read or don't have the time, there is a form of a broadcast that uses narrative the same way as audiobooks do, but it's completely free.
#7. You May Listen To It At Any Time And From Any Location
You can't view videos while completing various tasks throughout the day. But you can listen to a broadcast at any time and from any location, and you can download it to listen to it offline.
What Podcast To Listen To?
We've got you covered, whether you're new to the fantastic world of podcasts or just looking for "what is a good podcast to listen to?". These are the 13 best podcasts to listen to, ranging from old-school trailblazers to fresh new stars?
Our favorite broadcast provides you the inside scoop on what's going on with the royal family of the United Kingdom intelligently and amusingly.
It is an excellent broadcast for people searching to receive monthly updates on their favorite royals, from specifics on every Meghan or Kate appearance to a focused admiration of the royal kids.
For the second season of the Curbed podcast, presenter Avery Trufelman delves into the small details that have permanently transformed our life habits.
Consider why the mattress evolved into a product of health-care technology, the vacuum's social stratification, and how workout weights have changed our views on.
A dark house is a maze built up around Halloween for thrills and chills. The world's existing haunted houses, on the other hand, are significantly more menacing.
The editors of House Beautiful take listeners into houses of scary histories, from assassinations to phantoms. The play demonstrates that gorgeous facades may sometimes hide the most profound stories.
Listening to NPR's Planet Money will help you feel a little brighter. It's the ideal combination of education and fun, and it delivers stories and surprises.
Aubrey Gordon and Michael Hobbes present this show, which focuses on all things health.
It covers topics like the "obesity crisis" and the prevalence of eating disorders. The broadcasts also discuss fad diets, the history of snake oil salespeople, and when we were all fascinated with Snackwell cookies.
The Daily, hosted by writer Michael Barbaro, takes roughly 20 minutes to cover one story each day. Journalists Maggie Haberman and Glenn Thrush are among the guests.
Two notable episodes are a false news tale that changed Twin Falls, Idaho's little community, and a thorough dive into the Andrew Cuomo sexual harassment issue.
The Crooked Media produced Pod Save America, the brainchild of former Obama White House workers. The podcast aims to talk about politics, how real people communicate during constant cable news coverage, Twitter, and a flood of fake news on the internet.
Despite their leftist leanings, the hosts aren't hesitant to talk about where Democrats went wrong in 2016. In the "Stick to Sports" episode, they discuss the NFL's "take the knee" controversy, as well as the NRA and the present condition of American politics.
Gender reveal parties have a long history in pop culture, but where did they originate? What are the reasons we are curious about Jennifer Aniston's marital status?
When will we become preoccupied with staying hydrated? With an approachable sardonic tone, the podcast makes you feel like conversing with a startlingly culture-savvy buddy, this podcast aims to address all of those concerns and more.
Kid Fury and Crissle are newcomers to New York City. They talk about hip-hop, politics, and pop culture while connecting over the challenges of adjusting to life in a city that never sleeps.
Their scathing criticism on The Read is hilarious, with targets ranging from reality stars to Oprah. Watch the "Wakanda Forever" episode to learn more about Marvel's Black Panther and other recent theatrical releases.
When someone asks, "How are you?" have you ever wished to speak the truth? This inquiry frequently results in an open dialogue unless you're actually "fine." This broadcast contains guests who share their stories of loss and grief.
Nora McInerny is a notable widow who has insomnia. And in one episode of Terrible, Thanks for Asking, she utilizes Twitter to poll listeners about what keeps them up at night.
One episode about being on the verge of an emotional collapse and another wishing for a "happy death" are among our favorites.
Bill Simmons is a sports journalist and the former presenter of HBO's Any Given Wednesday. He is also the creator and CEO of The Ringer, a blog and podcast network. His self-titled broadcast focuses on sports and pop culture, particularly when they intersect, such as in the Rocky films.
Play on the broadcast, you can listen to the interviews, which frequently dips into that difficult to ignore topic: politics. The NBA draft and Team USA basketball have been the subjects of recent episodes.
We usually associate podcasts with tales, such as Serial, or dialogues like Marc Maron's WTF podcast. But Homecoming, a fictitious thriller starring Catherine Keener, Oscar Isaac, David Schwimmer, Amy Sedaris, and David Cross, harkens back to classic radio stories.
Listening to this broadcast is more about enjoying the performances, chemistry, and character development than the narrative.
You may binge all 12 episodes, and once you've finished, be sure to check out the Amazon Original Series based on the broadcast starring Julia Roberts.
Emma Gannon speaks with a diverse group of actors, authors, and other creatives on how social media and the internet have influenced their lives and careers.
The Ctrl Alt Delete broadcast, named after Emma's debut book, "How I Grew Up Online." Emma's powerful energy and passion benefit as she invites guests to share their finest experiences and advice. Please Check out the episodes "Your Personal Brand vs. Reality" and "Masculinity & Mental Health."
Please listen to this episode of Ctrl Alt Delete with Special Guest Aminatou Sow:
Final Thoughts
Podcasts are becoming increasingly popular, and popular series provide easily digestible knowledge for on-the-go listeners. Because of the large number of podcasts available, it might be challenging to pick a podcast to listen to.
Apple Podcast, Play Music, and Spotify are where podcast directories and specialist applications come in. They streamline your search to make it simpler to find podcasts relevant to your interests.
Hopefully, you have understood where to begin. Thank you for reading!