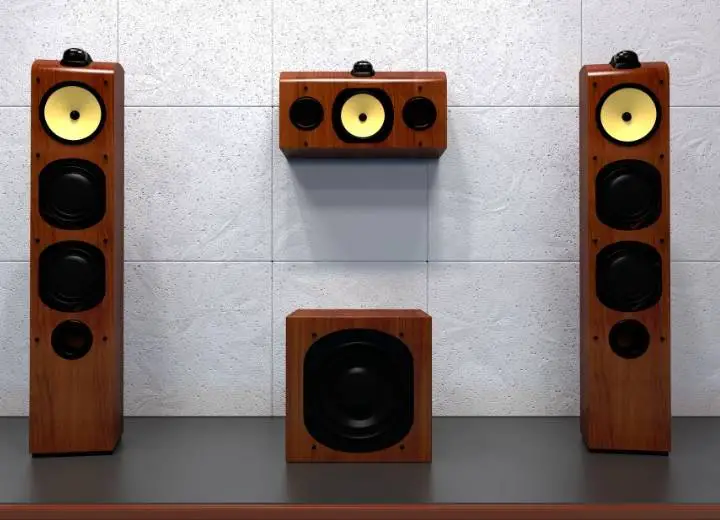 The purpose of karaoke speakers is to play audios at a high level. They have to serve a large number of people. They're also the finest choices for your karaoke system. 
Hifi speakers, on the other hand, are more suitable for replicating sounds as closely as possible to the source. These speakers are the top choice when it comes to home audio or small pubs.
What are the HiFi speakers? 
The term "high fidelity" (commonly abbreviated as "HiFi") refers to sound reproduction that is of excellent quality. High-fidelity equipment should have no distortion or audio noise. Within our hearing range, it likewise has a flat frequency response.
In most hi-fi systems, there are two speakers. We primarily use them for listening to music from sound sources from the stereo. When it comes to audio reproduction, floor-standing speakers are frequently the finest choice.
You can have a look at the most popular models for HiFi speakers. Since the products may be new to beginners, you can take advantage of the reviews from experienced users. 
There are two types of HiFi speakers that are most popular:
Microsystems:

These devices are compact enough to fit in small rooms. In the most recent models, the system includes an iPod dock and an AM tuner. Because the range of these speakers is variable, they will not be strong.

Mini systems:

These are bigger systems. They are appropriate for larger spaces. This system's speakers may be incredibly strong. To boost the bass reproduction, some small systems include a separate subwoofer.
Karaoke Speakers vs HiFi Speakers Comparison 
Karaoke speakers have some features in common with HiFi systems. However, they are still different in some ways. 
#1. Vocal frequencies
The frequencies produced by live voices are too high for Hi-Fi speakers to manage. As a result, you're likely to receive a muddy, muffled, and distorted sound, especially for high notes.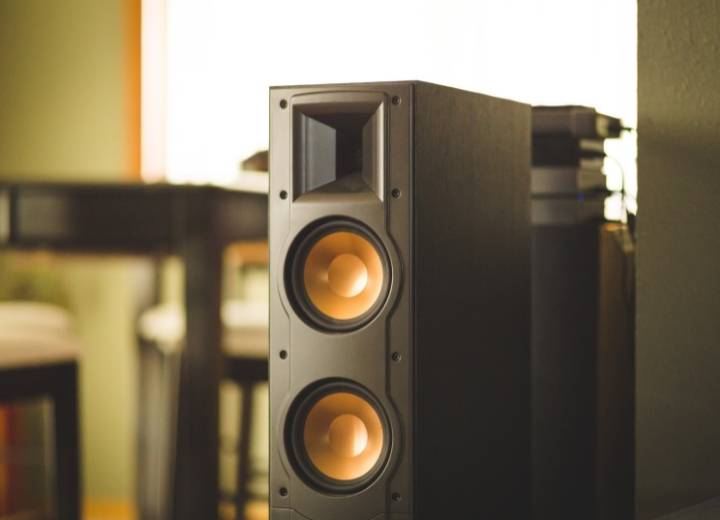 Utilizing ordinary loudspeakers for karaoke will have a significant influence on the sound quality. Whether you're singing for enjoyment or to join karaoke competitions, sound quality is the most essential factor.
#2. Vocal clarity
Karaoke speakers generate a clearer sound. That is one of the reasons why they are so entertaining to use. At a higher frequency, there is no interference. 
#3. Volume
When you're playing in a small group, you're unlikely to notice that the Hi-Fi speakers aren't that loud. It's fine to use them at modest volumes. However, the sound quality is still inferior to that of the karaoke speakers.
However, remember that feedback, unexpected loud noises, and loud sound can all cause serious harm to the stereo speakers. To avoid inflicting any serious harm, you must use extreme caution when utilizing them for karaoke.
The Differences Between Karaoke Speakers and HiFi Speakers
The primary distinctions between HiFi vs Karaoke speakers are as follows.
With two speakers in certain high-end versions, karaoke speakers deliver better vocal clarity.

The majority of Hi-Fi speakers can't handle live voice frequencies. As a result, while singing loudly, the voice might sound muddy, distorted, and repressed.

Feedback converters or eliminators are available from professional karaoke speakers. Thanks to the responses, you can prevent your speakers from harmful detections.
Can We use HiFi Speakers For Karaoke? 
It's alluring to connect your karaoke system to the HiFi speakers. Karaoke machines need the right karaoke speakers for a purpose. It isn't a marketing ploy. 
It is undeniable that karaoke speakers are considerably superior, particularly when you're performing live. 
They provide a more natural, crisper sound. They're also perfect for shouting out your favorite tunes.
What Are The Main Benefits Of A HiFi Speaker?
There are a few circumstances where HiFi Speakers are a good choice.
#1. The audio system at home
HiFi speakers are the way to go if you need to enjoy and enhance your home's music experience. These speakers can provide you with the finest audio quality possible.
They don't work for a huge room or theatre with sound. They're loud enough to appreciate in your private room or any other area where you want to use them.
Some people wish to hear all of the delicate subtleties and nuances in the audio. If you are among them, invest in HiFi speakers. Then you'll be able to have a great listening experience.
Utilizing a decent pair of HiFi speakers for a piece of music or movie is an unforgettable experience. The sound is impressive. It gives you the impression of being a part of the scene.
#2. Small bars
If you operate a small pub, HiFi speakers are the way to go. They are ideal for small areas such as small bars and coffee shops.
These are often places where people gather to speak, chill, and listen to music. Pick a high-quality HiFi audio system if you want to provide the finest listening experience for your consumers. You will stand out for sure.
However, a pair of speakers may not be enough. It also depends on your shop's size. If you are working with a large space, go for two or three pairs.
How To Choose The Right Speakers For Karaoke? 
Choosing the best karaoke speaker can be a difficult task. The options offered might be rather confusing.
However, narrowing down the options will be easier if you know what you anticipate from the speaker. Furthermore, there are several aspects to consider before deciding.
#1. Microphone
For a karaoke speaker, a microphone is the most important component. You'll find yourself singing along to your favorite tunes. As a result, you need a mic to record voices and have them amplified by the speaker. You have the choice of using a wireless or wired microphone.
A wired microphone can produce high-quality sound. However, due to the length of the microphone wire, you will be unable to move about while singing. A wireless speaker, on the other hand, avoids the issues that come with wires.
Some speakers come with one or two mics. Your decision depends on whether you like duet or solo karaoke.
#2. Audio sources
It's also vital to think about the audio source. Pick a speaker with a sound tuner if you enjoy singing along to songs from your favorite music station. Choose a speaker with a CD player if you want to listen to music from your CD.
Get a speaker that can play CDG or DVDs if you enjoy singing music while reading the words. You can also view the lyrics on a smartphone with the music on the BlueTooth as well
#3. Portability
If you like to sing, you'll undoubtedly find yourself belting out a beloved song wherever you go. A portable speaker appears to be the best choice. 
Choose a speaker equipped with wheels and a telescopic handle for increased mobility. Now you can sing anywhere.
#4. Power rating
Another crucial factor is the speaker's power rating. In most cases, the power rating is the RMS and the peak power. The greatest brief power peak that the speaker can take is the peak power. 
The RMS is the speaker's constant power rating. This rating is also a crucial factor to check. It influences the speaker's sound quality and volume. Consider a strong speaker if you plan to utilize a karaoke speaker in a large space or outside.
#5. Audio recording
If you enjoy recording vocals, the audio recording feature is a good option. You can record the sound on a USB flash drive or an SD card on the speakers. Before buying any speaker, check this function first.
#6. Connectivity
You should also check for the Bluetooth connection. Bluetooth allows you to broadcast music wirelessly. A Bluetooth-enabled speaker allows you to connect to other devices for wireless music playing. Thanks to the connection, you can listen to music saved on your phone or downloaded from the internet.
Conclusion 
We have just compared karaoke speakers vs HiFi speakers. They both are good at producing sounds. However, their sounds vary in some aspects. 
In general, karaoke speakers are the best for karaoke machines. Although HiFi speakers can convert the sound effects, only the small spaces find the best in them.
Hopefully, you can find the most suitable equipment for your listening experience. If you need any further information, please feel free to ask.
Thank you for following this post!