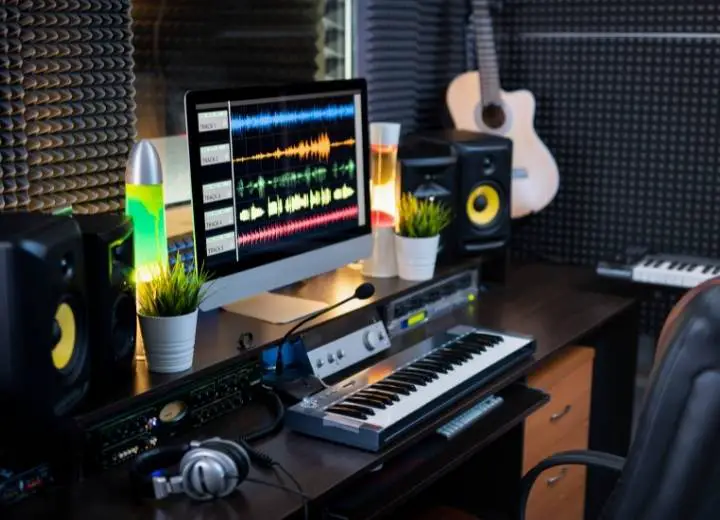 You must pick a sampling rate while dealing with your audio production. The most popular choices are 44.1kHz and 96kHz.
Which one, though, should you pick? How to compare recording at 44.1khz vs 96khz?
If you'd like to know their distinctions, we can help you with useful information. The article also includes some other rates for you to make an easier comparison. Let's read on to learn.
Sampling Rates
The sampling rate is the number of audio samples captured each second. We use Hertz (kHz or Hz) to measure the rate.
A sound sampling is just a number that represents the acoustic wave value at a given time. It is critical to remember that these samples were obtained at central points in time within a second.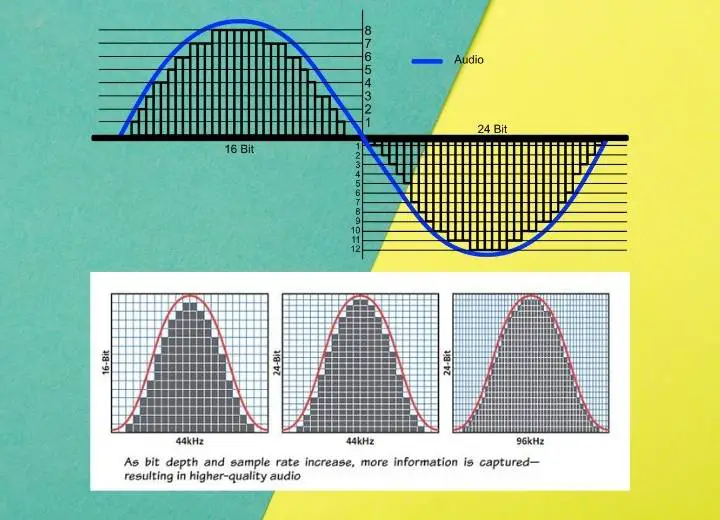 In general, the sampling rate is the frequency of sampling the analog audio wave's amplitude. Let's have a look at some instances to see what the rates mean.
So, 44.1 kHz means sampling the analog audio 44,100 times per second. And, 96KHz implies sampling the amplitude 96,000 times per second.
Do some mathematical calculation, then you will figure out 48 kHz and 192 kHz mean.
What Is the Difference Between recording at 44.1khz vs 96khz?
It is worth noting that most people cannot distinguish between 44.1 kHz vs 96 kHz recording audio. Some people can, but it takes a long time and a lot of practice.
You can try to distinguish them with this blind test.
Some claim to detect a minor increase in audio quality when using the higher sampling rate. However, research shows that human hearing gets limited to 20 kHz.
It seems hard to distinguish. Yet, there are some slight differences between recording at 44.1khz and 96khz. They are:
Memory
96kHz audio consumes more than double the amount of memory as 44.1kHz audio. Running at 96kHz puts additional strain on the computer.
The rate also decreases the number of tracks that can be played. It seems possible that it won't create a sonic difference in any case.
For audio files
44.1 kHz is the most popular file sample rate. This rate is the industry standard for most audio, such as CDs.
This is not just a random number. Levels between 20 Hz and 20 kHz are audible to humans.
Most people lose their capacity to hear higher frequencies throughout their lifetimes. They can only detect frequencies between 15 to 18 kHz. This twenty-to-twenty guideline, however, has widely become the usual range for everything we heard.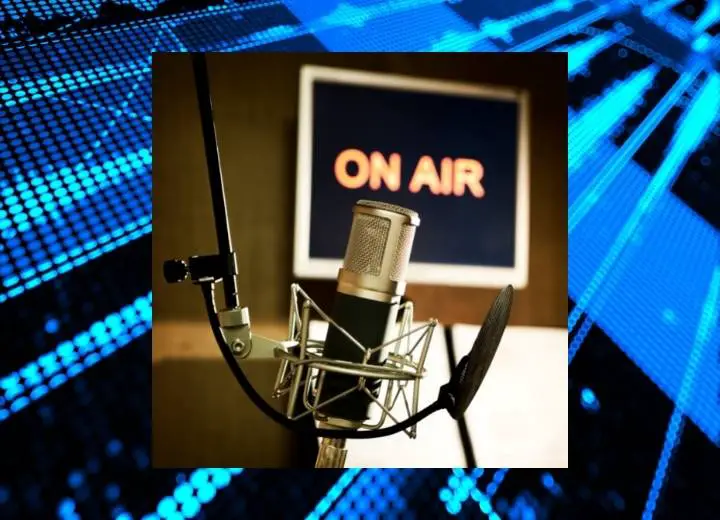 We can use the system to reproduce waves with rates up to 20 kHz to retain what we can hear. As a result, a sample rate of 40 kHz should theoretically suffice, right?
Yes, but you may need a rather compelling and expensive low-pass filter. This is to avoid audible aliasing. Audios at ranges up to 22.05 kHz can technically work with a sampling rate of 44.1 kHz.
We may use more modest filters to reduce aliasing without significantly audible effect. Setting the Nyquist rate outside our hearing range can help us carry it out.
For professional audios and music projects
We recommend using a sampling rate of 96 kHz. This sample rate massively reduces audible aliasing at high frequencies.
Additionally, 96 kHz audio files may have decreased processing latency and enable superb sound downward pitch-shift features for sound editing and gaming audio.
Furthermore, a 96 kHz recording may get easily lowered to 48 kHz if necessary. If you want to record at any sample rates higher than 96 kHz, you will need to experiment with analog recording chains, DAWs, and converters. This is to discover a process that works for you.
Sample rates exceeding 96 kHz are more prone to jitter issues. It is also sensitive to taxing your CPU, limiting your track count, and limiting your plugin options.
We would typically advise avoiding using 176 or 192 kHz unless you have thoroughly researched the benefits and drawbacks of such high sampling rates.
Recording at 44.1 kHz vs 48 kHz
When you record audio at 44.1 kHz, you can capture the rates up to 22 kHz. You can capture frequencies up to 24 kHz while sampling at 48 kHz as well.
When you think that one second is such a small period, the gap between 44.1 kHz and 48 kHz is negligible. Some folks, on the other hand, choose to record at a greater sample rate.
Is there any benefit to recording at a sampling rate of 48 kHz? Based on the output, recording at a greater sample rate has both advantages and disadvantages.
Using a 48 kHz sampling rate gives you a little more leeway regarding fine-tuning your mix. If you wish to modify the master later, the 48 kHz rate gives you additional options. This is true especially when working with high-frequency sounds like high hats and cymbals.
The incidence of aliasing is likewise reduced with a greater sample rate. Aliasing happens when artefacts are not filtering out. The different rates become less distinct then. Higher sampling rates also result in reduced latency rates.
Recording at 192khz vs 44.1khz
In any event, 192kHz is advertising nonsense for playback. The greater the number, the better.
If you detect a difference, it's not because the audio rates are more precise. It depends on the distortion or inadequate 192kHz handling.
Recently, we prefer to record and mix in 96kHz. We are confident in the audio quality. We also believe that higher-resolution files are better for archiving purposes. 96kHz or even archive mastering at 192kHz is typically an excellent option for mastering.
Regardless, recording at 44.1 or 48kHz over a high-quality, contemporary audio interface will produce fantastic results. They are quite comparable to what you'd get at higher rates, based on the situation.
On the other hand, higher rates may give even greater outcomes if you want that additional bit of assurance. When making a selection, let your hearing and the audio's eventual destination guide you.
Does high kHz determine audio quality?
The higher the kHz value utilized, the greater the audio quality will be in principle. This is because the analog waveform comes with more data pieces.
This is usually the case with digital music. It has a complicated frequency mix. However, when coping with other forms of analog sound like speech, this hypothesis fails.
The most common sample rate for a speech is 8 kHz. This rate is significantly lower than the 44.1 kHz quality of audio CDs. Our voice has a range of frequencies of around 0.3 to 3 kHz. In this case, a higher kHz does not automatically imply greater sound quality.
Furthermore, the frequency rises to rates that most of us can't hear (typically about 20 kHz). Those inaudible frequencies might have a detrimental impact on sound quality.
You may verify this by listening to anything at a super frequency that your device allows. Then, you could hear the clicks, the whistles, and other noises according to your device.
These noises indicate an excessively high sampling rate. You may either purchase new equipment capable of handling those frequencies or lower the sample rate to something more reasonable, like 44.1 kHz.
What is the optimal sampling rate for recording?
Producing your soundtrack at a higher sampling rate (like 48KHz and 96KHz) and afterwards dithering it down to 44.1KHz does not improve the sound of the recording.
On the other hand, it may even create minor distortion. We strongly advise you to record your music in 44.1 kHz.
When should I use 48kHz, 96kHz, or 192kHz for recording?
For TV and film tracks, the standard sampling rate is 48 kHz. 96KHz and 192KHz are mainly for DVDs.
We also suggest recording your music at the greatest feasible bit rate, at 24 bit.
Does the sampling rate have an impact on sound quality?
The sampling rate is the number of sound samples taken each second. The more the samples, the better the audio quality.
Thanks to the rate, you can even get the details about where the vibrations rise and descend.
Conclusion
We have gathered all of the details concerning recording at 44.1 kHz vs 96 kHz above. Hopefully, with this much information, you'll be able to pick amongst them.
If you need any further information, please feel free to ask. Thank you for reading.