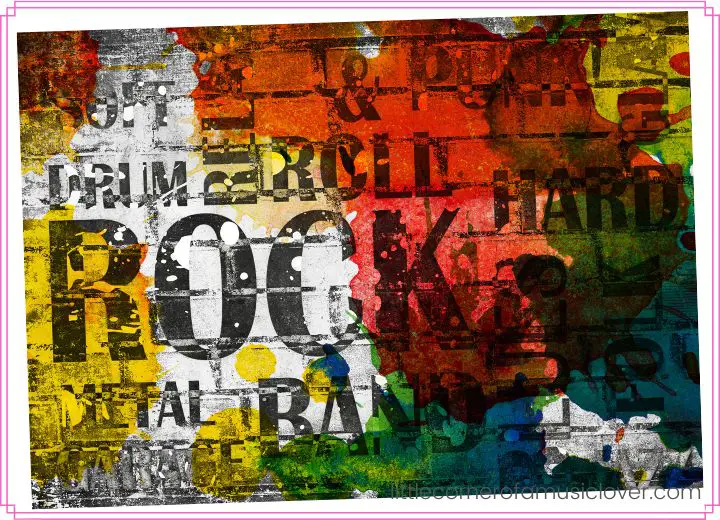 Are you looking for songs that will transport you to the battlefield and inspire courage and strength?
Look no further than soldier rock songs. These powerful song have been created in honor of our soldiers who fought bravely for the country.
Whether it's a motivating story from a soldier, a tribute to military families, or just a catchy rhythm, these are the best soldier rock songs to lift your spirits and remind us of all of the sacrifices made by those who have served our nation.
1. "Feel The Blade" – Legion of the Damned
"Feel The Blade" by Legion of the Damned is a soldier rock anthem, pounding out a fast and furious beat to describe the harsh realities of war.
The lyrics roar with determination as they recount stories of courage and bravery in the face of danger.
With its driving guitars and soaring vocals, "Feel The Blade" is sure to fill you with pride and provide an uplifting message of hope to all who listen!
2. "One" – Metallica
Metallica's powerful 1991 hit "One" is one of the most famous Soldier rock songs, telling the story of a World War I soldier whose body has been left to rot in no man's land.
The track features an incredible vocal by frontman James Hetfield, intense guitar riffs and crunching drums, making it a must-listen for any Soldier rock fan.
3. 'The Trooper" – Iron Maiden
Iron Maiden's classic heavy metal anthem, "The Trooper", is a rousing tribute to the heroic British soldier of the same name.
The galloping electric guitar riffs and energetic drums drive the song forward into its uplifting chorus, with Bruce Dickinson's signature screeching vocals bringing to life lyrics that celebrate courage and heroism in battle.
This epic rock song has long been viewed as one of the most iconic soldier rock songs ever made, and rightly so!
4. "Soldiers" – Drowning Pool
"Soldiers" by Drowning Pool is a powerful rock anthem that celebrates the spirit of those who serve in the armed forces and fight for their country.
With its anthemic chorus and hard-hitting instrumentation, this song is a tribute to all the brave men and women risking their lives to protect our freedom.
An inspiring reminder of service and sacrifice, "Soldiers" has become an essential part of many rock army playlists.
5. "Indestructible" – Disturbed
The rock song "Indestructible," released by Disturbed, is an inspirational rock anthem of perseverance and determination.
The lyrics urge listeners to never give up and remain strong in the face of any adversity.
With heavy guitar riffs and hard-hitting drums, it gives hope even in moments of despair; a true soldier's piece.
6. "Unknown Soldier" – The Doors
"Unknown Soldier" is a song by the iconic rock band The Doors. Released in 1968, this track explores the plight of anonymity that soldiers fight.
It paints a vivid picture of the moral confusion and exhaustion that accompanies battle and serves as an ode to all those who give their lives in service of their country.
This heartrending classic stands out among soldier-themed rock songs.
7. "For Whom the Bell Tolls" – Metallica
Metallica's classic anthem, "For Whom the Bell Tolls," has been a powerful and moving soldier rock song for decades.
The track, which originally appeared on the band's 1984 album Ride the Lightning, has become an enduring symbol of strength and resilience for those who have served and continue to serve in the military.
Capturing the collective feelings of hope, courage, and sacrifice during times of war, it's no wonder why it continues to resonate today.
8. "Fortunate Son" – Creedence Clearwater Revival
It delivers a powerful yet subtle message about the Vietnam War, and its lyrics speak to those who have experienced war first-hand.
It conveys an anti-war sentiment through its depiction of soldiers as not being eligible for "luck and fortune".
The song has been heavily covered by artists such as Bruce Springsteen, Foo Fighters, and Pearl Jam, among others making it one of the most iconic soldier rock songs of all time.
9. "Civil War" – Guns N' Roses
Guns N' Roses released the song "Civil War" in 1991, as part of their classic album "Use Your Illusion II".
The song is about the struggles experienced by soldiers fighting in the war and was inspired by the civil unrest in various parts of the world at the time.
With its powerful lyrics and haunting guitar riffs, "Civil War" became an anthem for many who were affected by war and conflict, helping to bring attention to a difficult issue through music.
10. "Remember the Heroes" – Sammy Hagar
https://www.youtube.com/watch?v=LcY4VCeRYHc
"Remember the Heroes" is a powerful rock song by Sammy Hagar about paying homage to military service members for their courage and sacrifice.
The song references past wars, such as Vietnam and WWII, but is timeless in its message of showing appreciation for soldiers who stand ready to protect us.
It encourages listeners to take a moment to remember the true heroes of our time and give thanks to them.
11. "Far Away Coast" – Dropkick Murphys
"Far Away Coast" by Dropkick Murphys is a classic soldier rock song that celebrates the struggles, sadness, and joy of veteran troops.
The tune is accompanied by rousing Celtic music that serves to evoke feelings of courage, nostalgia, and brotherhood amidst listeners.
With its themes of strength, resilience, and faith in a better future, this song is sure to be enjoyed for many generations to come.
12. "Soldier's Things" – Tom Waits
Tom Waits' song "Soldier's Things" is a classic example of soldier rock, in which the singer-songwriter reflects on the struggles faced by soldiers and their families.
Through haunting imagery of war and sacrifice, Waits have an expressive story from the perspective of a soldier returning home, longing for his loved ones.
The lyrics capture a bittersweet emotion as he expresses both happy to be home and sadness for what he left behind on the battlefield.
13. "The Sands of Iwo Jima" – Drive-By Truckers
The Drive-By Truckers have released an ode to the brave soldiers of World War ll with their song "The Sands of Iwo Jima."
This unique and heartfelt track pays tribute to sacrifice and courage as it tackles themes of friendship, brotherhood, and patriotism in ample rock backing.
14. "The Good Soldier" – Nine Inch Nails
"The Good Soldier" by Nine Inch Nails is an iconic rock song about a soldier's story.
The dark, reflective lyrics are set to a hard-hitting track that speaks to the struggles of war and struggle with its themes of survival, courage, and desolation.
A widely celebrated classic in the rock genre, "The Good Soldier" stands among one of Nine Inch Nails' finest works.
15. "Army Bound" –  Ted Leo and the Pharmacists
As one of the most beloved soldier rock songs of all time, "Army Bound" from Ted Leo and the Pharmacists has stood the test of time.
Emotionally charged and lyrically striking, this powerful song chronicles the hard-hitting realities and struggles of life as a soldier.
From its passionate guitar riffs to its stirring vocals, "Army Bound" is sure to move any listener.
16. "Dear Old America" – Heart
"Dear Old America" is a rock song by the band Heart. It pays tribute to American soldiers and their families, honoring their sacrifices and commitment to serving our country.
The heartfelt lyrics are set to a brisk, pulsing beat and driving electric guitar riffs, making for an emotional and powerful song that honors the brave members of our military.
17. "Storm The Walls" – The Burning
"Storm The Walls" by The Burning is a soldier rock song. It tells the story of a group of soldiers who bravely charge and fight their way into an enemy fortress.
With its driving beat and passionate lyrics, this song serves as an inspiring reminder to put one's fears aside and stand up for what is right.
18. "Rooster" – Alice in Chains
"Rooster" by Alice in Chains is an iconic soldier rock song, telling the story of a Vietnam War veteran and their trials and tribulations after returning from service.
The track discusses themes of pride, anguish, and loss, giving listeners an intimate glimpse into the life of a struggling veteran.
With its haunting lyrics and heavy guitar riffs, "Rooster" has become a staple in rock music with its ability to powerfully evoke emotion.
19. "Run To The Hills" – Iron Maiden
Iron Maiden's "Run To The Hills" is an iconic soldier rock song, telling the story of a Native American brave's attempts to ward off the approaching European soldiers.
With its driving guitar riffs and pounding drums, the song exudes an energy that captures the sense of desperation of those fighting against their oppressors.
The powerful lyrics evoke an emotional response in listeners and have become a staple of Iron Maiden concerts.
20. "Disposable Heroes" – Metallica
"Disposable Heroes" is a song from the American heavy metal band Metallica. The song originates from the album "Master of Puppets" and is about soldiers in the military.
It's the third single to be released from the album and calls attention to the hardships that soldiers face due to war and conflict.
A powerful rock anthem, "Disposable Heroes" has become an enduring classic for both Metallica fans and those interested in soldier-inspired rock music.
FAQs
Now, here are the questions and answers related to soldier rock songs"
What are the most badass rock songs of all time?
Here are some of the most hard-hitting and intense rock songs of all time.
"Whole Lotta Love" by Led Zeppelin,
"Enter Sandman" by Metallica,
"Highway to Hell" by AC/DC,
"Back in Black" by AC/DC, "Kashmir" by Led Zeppelin,
"War Pigs" by Black Sabbath,
"You Shook Me All Night Long" by AC/DC,
"Smoke on the Water" by Deep Purple,
"Paranoid" by Black Sabbath,
"Walk This Way" by Aerosmith.
What is the most iconic rock song?
The most iconic rock song is "Stairway to Heaven" by Led Zeppelin.
The 8-minute track is one of the most recognizable and beloved songs in rock history, with an instantly recognizable guitar riff and emotional lyrics about a journey toward an unknown destination.
What songs make you feel like a badass?
From classic rock to rap, these ten songs will make you feel like an unstoppable force.
Whether it's Queen's "We Will Rock You," Rage Against the Machine's "Killing in the Name," or Lady Gaga's "Poker Face," you'll be feeling like a badass in no time!
Conclusion
In conclusion, soldier rock songs are a powerful way to honor the brave men and women who have served our country.
They remind us of their selfless duty and the sacrifice they make to protect our freedom.
These songs serve as a tribute to those who fight for our liberty, reminding us of the courage and commitment of our soldiers.
Whether it's through lyrics or music, soldier rock songs remain an important part of remembering those who have gone above and beyond for their country.