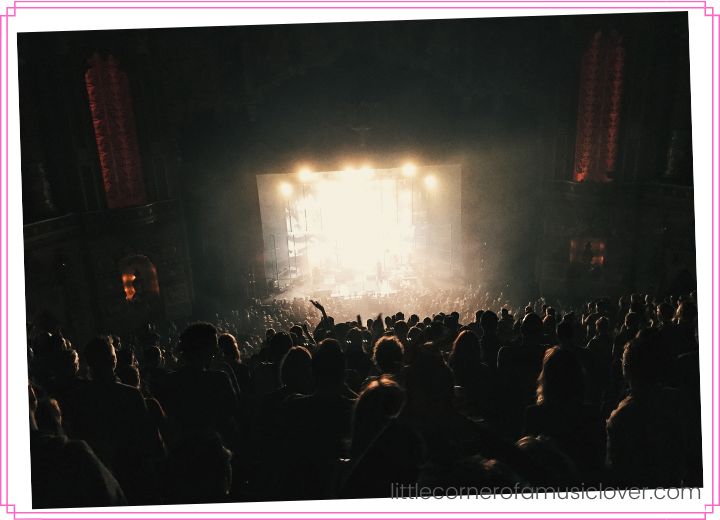 Looking for the best of the best 90s black male singers? Here is a list of the top popular and famous black male singers from the 90s and 2000s.
1. Usher
Usher is one of the most recognizable black male singers of the 90s and 2000s. He has released numerous albums, including his 2004 album Confessions, which sold 12 million copies in the US alone and was one of the best-selling albums ever.
His other hit singles include "Yeah!", "Burn", "OMG", and "Love in This Club" amongst many others propelled him to international superstar status.
Usher has won eight Grammy Awards, nine Billboard Music Awards, and four American Music Awards over his career and continues to tour to this day.
He is an inspiring example of a successful African-American artist in music who has been able to make a lasting impact on popular culture worldwide.
2. Anthony Hamilton
Anthony Hamilton is an American singer and songwriter from Charlotte, North Carolina. He is one of the most successful black male singers of the 90s and 2000s, achieving both critical acclaim and commercial success over his career.
His soulful style of singing combines elements of gospel, R&B, jazz, hip-hop, blues, and funk. He has released nine albums since his debut in 2003, with some reaching Platinum or Gold status.
Anthony's music has been featured in numerous films and television shows including Love & Basketball (2000), The Best Man (1999), and Grey's Anatomy (2005).
He was also nominated for six Grammy Awards throughout his career and won Best Male R&B Vocal Performance for his 2004 single "Comin' From Where I'm From". Anthony Hamilton continues to be a beloved R&B singer in the present day, leaving behind a legacy that will last for generations to come.
3. Snoop Dogg
Snoop Dogg, one of the most iconic black male singers of the 90s and 2000s, has been a prominent presence in the music industry for over two decades.
His career began with his debut album Doggystyle in 1993 which went quadruple platinum and set him on a path to success. He found further popularity with hit albums like The Doggfather (1996) and No Limit Top Dogg (1999).
His unique rapping style gained him worldwide recognition, earning him multiple awards such as MTV Video Music Awards, Grammy Award nominations, and American Music Awards amongst other distinctions.
He is particularly known for his collaborations with artists like Dr. Dre and 2Pac, which have become some of the biggest songs in hip-hop history.
To this day he remains a beloved figure within the rap community, releasing new music regularly that continues to please fans all around the world.
4. Darius Rucker
Darius Rucker is one of the most iconic black male singers of the 90s, having gained immense popularity for his take on country music.
His journey to become a singer began in 1986 when he stepped onstage for the first time as part of a high school band.
After this experience, he formed the rock band Hootie & the Blowfish, which went on to achieve major success with their albums and singles like "Hold My Hand" and "Let Her Cry". As a solo artist, Rucker has continued to be successful and has won multiple awards for his efforts.
He has also become an important advocate for diversity in country music, speaking out about racism and inequality within the genre.
Darius Rucker continues to remain popular today and is rightfully known as one of the greatest black male singers of the 90s.
5. Michael Jackson
Michael Jackson was one of the most iconic male singers from the 90s, who achieved unparalleled success in both music and dance.
His style of performance, which included a combination of fast footwork and complex moves, gained worldwide recognition and inspired generations of dancers to follow in his footsteps.
He had an incredibly successful musical career that saw him break into both pop and R&B genres with groundbreaking songs such as "Thriller" and "Bad", and he won an astonishing 13 Grammy Awards over his lifetime.
He was also a pioneer in donating large sums of money to charitable causes, being recognized for his work with many health-related organizations such as AIDS research.
In short, Michael Jackson's immense talent, pioneering songwriting abilities, influence on popular culture, and notable contributions to charity causes make him one of the defining black male singers of the 90s.
6. Barry White
Barry White was one of the most iconic black male singers of the 90s. He was widely known for his deep and romantic baritone voice, which combined elements of R&B, soul, funk, and disco to create hits that resonated with listeners around the world.
His music was a perfect synthesis of sexiness and sophistication, he married passionate vocals with lush instrumentation to craft memorable love songs.
Some of his best-known singles from the 1990s include "Can't Get Enough Of Your Love Babe," "You're The One I Need," "I Don't Know Where My Heart Is Going," and "It's Ecstasy When You Lay Down Next To Me."
His melodic grooves were undeniable in their allure, creating timeless tracks that continue to be played on radio stations and nightclubs alike today.
7. K-Ci
K-Ci, one of the most popular black male singers of the 90s, is best known for being a part of the legendary R&B group Jodeci.
As a part of Jodeci, K-Ci had massive success with singles such as "Forever My Lady" and "Come & Talk to Me". After leaving Jodeci in 1996, K-Ci went on to have great solo success with his brother JoJo as K-Ci & JoJo. This included hits like "All My Life", "Tell Me It's Real," and "Crazy".
In addition to both his solo and group projects, K-Ci also contributed to tracks from some of music's biggest names including Tupac Shakur ("Toss It Up"), Puff Daddy ("Been Around The World"), and Boyz II Men ("Doin' Just Fine").
His influence on the R&B genre is still felt today through his timeless classics.
8. Luther Vandross
Luther Vandross was one of the most influential black male singers of the 90s. His velvety smooth vocals and soulful ballads were beloved by millions and helped define R&B music in that decade.
He started his successful music career with his 1982 hit single 'Never Too Much', which sold over two million copies worldwide.
Vandross went on to win numerous awards throughout his career, including eight Grammy Awards, as well as numerous other accolades for songs such as 'A House is Not a Home' and 'Power of Love/Love Power'.
He also produced five number-one singles on the Billboard Hot R&B chart and worked with famous artists like Aretha Franklin, Whitney Houston, and Mariah Carey. His influence can still be felt today among many current artists.
9. Nathan Morris
Nathan Morris is one of the most iconic black male singers of the 90s. His work in the group Boyz II Men helped revolutionize R&B music during that decade, with hits like "End of the Road" and "I'll Make Love To You" topping charts around the world.
His distinct style and sound captured a generation of listeners and continued to influence artists for generations after. Morris was gifted with an incredible voice, but it was his creativity, passion, and spirituality that made his career stand out from the rest.
He was also highly respected by music critics and fans alike for being ahead of his time in terms of experimentation and pushing boundaries in terms of what could be achieved in R&B.
Nathan Morris was one of the most popular black male singers of the 90s. He started his singing career in Philadelphia and became known for powerful and soulful vocals that were a mixture of R&B and Gospel music.
His music career started to take off when he joined Boyz II Men, an American R&B boy band founded in 1988. With four successful studio albums released between 1991–1997, Nathan Morris and Boyz II Men dominated the charts across the world with hits like "End Of The Road" and "I'll Make Love To You".
The group won several awards including four Grammy Awards, nine American Music Awards, three Soul Train Awards, and two MTV Video Music Awards.
Till today, Nathan Morris remains an iconic figure in contemporary R&B music for his incredible songwriting skills as well as his unique vocal delivery.
10. Tupac Shakur (2Pac)
Tupac Shakur was an iconic, influential black male singer from the 90s. His captivating lyrics and hard-hitting beats resonated with listeners around the world, making him one of the biggest figures in hip-hop history.
During his short life, he released some of the most celebrated albums of all time, including 'All Eyez On Me' and 'The Don Killuminati: The 7 Day Theory'.
With his songs tackling topics such as race, injustice, and inequality, Tupac remains an inspiration to many to this day.
Despite having been tragically shot in 1996 at just 25 years old, Tupac's music continues to live on through a legion of fans worldwide.
11. Babyface
Babyface, the black male singer from the 90s, is renowned for his smooth and soulful vocals. He rose to fame with records such as "Tender Lover" and soon became a chart-topper in the R&B genre.
His lyrics often focused on love and romance but Babyface also made sure to tackle more serious topics in his songs, like racism, domestic violence, and fatherhood.
He has worked with some of the biggest names in music, including Madonna, Eric Clapton, Toni Braxton, Mariah Carey, and Whitney Houston.
His ability to capture emotions so perfectly through his voice combined with clever songwriting has cemented Babyface's place in musical history as one of the greatest pop singers of all time.
12. Bobby Brown
Bobby Brown is an iconic black male singer from the 90s. His career began in 1985 with the release of his debut album King of Stage, and he went on to become a major influence in R&B, hip-hop, and pop music throughout the decade.
He released several chart-topping albums such as Don't Be Cruel (1988), Bobby (1992), and Forever (1997). His most successful singles include "My Prerogative", "Every Little Step", "Humpin' Around" and "Good Enough".
He was also featured in numerous collaborations with other prominent musicians such as Janet Jackson, Whitney Houston, and New Edition. Bobby Brown is still active today, releasing new music and performing live shows around the world.
13. Aaron Hall
Aaron Hall is a black male singer from the 90s who was known for his soulful voice and R&B/soul sound. His debut album, The Truth (1992), featured his biggest hit "Don't Be Afraid," which became a Top 20 R&B hit on the Billboard charts.
He collaborated with other popular acts such as Guy and New Edition. Throughout his career, releasing several hit singles in addition to The Truth. These included "I Miss You" (1994), "All the Places I Will Kiss You" (1995), and "Curiosity" (1996).
Aaron Hall's music has been sampled by artists like LL Cool J, Mariah Carey, and Puff Daddy during the late 90s and early 2000s, demonstrating his influence in the musical landscape of that time period.
14. Alfonzo Hunter
Alfonzo Hunter was an R&B and soul singer from the late 1990s. He is best known for his hit single "Just the Way (Playas Play)" featuring Erick Sermon, which peaked at number 15 on Billboard's Hot 100 chart in 2000, making it one of the highest charting R&B singles of that year.
Additionally, he released two albums; "Lifestyles ov da Poor & Dangerous" in 1995 and "Friday" in 1999.
His smooth urban style showcased a classic soulful sound with a touch of hip-hop beats, meshing together music genres to gain acclaim among fans across different demographics.
Today, Alfonzo Hunter's songs continue to enjoy rotation on numerous radio stations, providing listeners of all generations with a deep look into genuine R&B music.
15. Brian McKnight
Brian McKnight is an iconic black male singer from the 90s. With his velvety tenor voice, he has recorded a multitude of chart-topping songs, including "Anytime", "Back at One" and "Love Is."
In addition to singing, Brian has also become a renowned producer and songwriter who has earned multiple Grammy nominations for his work with many artists including Justin Timberlake and Christina Aguilera.
He is celebrated for his unique fusion of R&B and soul music styles and his ability to pen heartfelt lyrics that explore love, relationships, and life in general.
With 17 studio albums under his belt that have sold millions worldwide, Brian McKnight is undoubtedly one of the most influential figures in contemporary urban music today.
16. Kenny Greene
Kenny Greene was a popular African American singer who rose to prominence in the 90s. He was best known for his powerful and soulful singing style, which captivated audiences everywhere with his heartfelt lyrics.
His breakout hits such as "Just for You" and "Leavin You Again" made him an icon of the era.
His unique sound combined rhythm and blues, soul, hip-hop, and jazz music styles resulting in timeless classics that are still celebrated today.
Kenny Greene sadly passed away in 2000 due to a heart attack but he lives on through his music which remains a true testament of his talent and legacy.
17. Johnny Gill
Johnny Gill is a world-renowned American singer, songwriter, and producer. He rose to fame in the late 1980s and early 1990s as a member of New Edition and was one of the most successful black male singers in the 90s.
The group released four albums together including "Heart Break" (1988) and "Home Again" (1996).
As a solo artist, Gill has released six studio albums including his self-titled debut in 1990 which featured the hit single "My My My".
He has also collaborated with various artists over the years such as Lisa Stansfield on "Real Love" (1990), Toni Braxton on "Another Sad Love Song" (1993), and Jaheim on "We Just Wanna Party With You/Wherever You Are/Pretty Lady" (2006).
Throughout his career, he has accumulated multiple awards and recognitions for his talent which have made him an icon in both R&B music and popular culture.
18. Ginuwine
Ginuwine, born Elgin Baylor Lumpkin in Washington, D.C., is one of the most noteworthy black male singers of the 90s.
He gained fame as a part of the R&B group "Swing Mob" and later emerged in 1996 with his debut solo album titled "Ginuwine…the Bachelor".
His sound combined a traditional R&B style with heavy hip-hop influences, creating an instantly recognizable sound that made him stand out from other artists.
In addition to his hit singles such as "Pony" and "Differences", Ginuwine's music videos showcased his skill at dance moves including hip hop, popping, locking, and gliding which further increased his popularity in the music world and beyond.
He has released six studio albums over the years and collaborated with some of the biggest names in R&B such as Aaliyah, Usher, Missy Elliott, and Timbaland; making him one of the more successful black male singers from the 90s.
19. R. Kelly
In the 90s, R. Kelly was one of the most popular black male singers. His music gained massive commercial and critical success with songs like "Bump N' Grind," "Ignition (Remix)," and "I Believe I Can Fly."
His distinct blend of r&b and soul was loved by audiences across generations, as well as by critics who praised him for its emotional depth.
He became one of the most successful figures in musical history, receiving numerous awards including three Grammy Awards, six American Music Awards, and ten Billboard Music Awards.
Although he has been the subject of much controversy due to allegations made against him over the years, there is no doubt that his influence on modern music is undeniable.
20. Gerald Levert
Gerald Levert was one of the most popular black male singers of the '90s. His unique voice and soulful songwriting style captivated audiences both across America and around the world.
He earned a multitude of awards, including two Grammy Award nominations, three NAACP Image Awards, four Soul Train Music Awards, and five American Music Awards, among many others.
He is known for hit singles such as "Baby Hold On To Me", "I'd Give Anything" and "Mr. Too Damn Good." Levert also formed the R&B trio LeVert along with his brother Sean Levert and friend Marc Gordon in 1987.
The group released five successful albums before his untimely passing in 2006 due to an accidental drug overdose at age 40.
Gerald Levert will always be remembered for his remarkable talent, impactful music, and inspiring story that resonated with so many people for generations to come.
21. Peabo Bryson
Peabo Bryson is one of the most memorable and influential black male singers of the 90s.
His soulful voice and unique songwriting style earned him widespread recognition throughout the decade, with hits such as "Keep Holding On" and "Beauty And The Beast."
Peabo's music embraced many genres, ranging from R&B to pop, while maintaining a smooth, melodic charm.
He has collaborated with numerous renowned artists such as Whitney Houston and Celine Dion, further cementing his legacy as a timeless contributor to contemporary music.
With over four decades in the industry, Peabo's legacy remains strong in modern-day music.
FAQs
Some questions related to black male singers of the 90s and 2000s, including the answers:
Who was the most popular male singer in the 90s?
The most popular male singer of the 1990s was Michael Jackson.
His album "Thriller" remains the best-selling album of all time, selling over 66 million copies worldwide and spawning multiple hit singles including "Billie Jean", the title track, and "Beat It".
He also had a successful career as an actor, dancer, fashion designer, and philanthropist.
Who is the best male singer in the 2000s?
The best male singer of the 2000s is undoubtedly Justin Timberlake. His successes span many genres, from pop to R&B and even country.
He has collaborated with some of the biggest names in music, including Jay-Z, Chris Stapleton, and Pharrell Williams.
His albums FutureSex/LoveSounds and The 20/20 Experience established him as one of the most commercially successful artists of all time, while his live performances have captivated millions around the world.
He is renowned for hit singles such as "SexyBack," "Cry Me a River," and "Can't Stop the Feeling."
Justin Timberlake has earned numerous awards throughout his career including 10 Grammy Awards and 4 Emmy Awards.
With an expansive discography and overwhelming fan support, it's clear to see why Justin Timberlake remains one of today's most popular musicians.
Conclusion
Overall, the great black male singers of the 90s and 2000s have left an unforgettable mark on music history.
From R&B, soul, hip hop, and more, these legendary artists redefined the music industry with their unique sounds and powerful lyrics.
Their contributions to popular culture are still felt today and will continue to inspire generations for years to come.