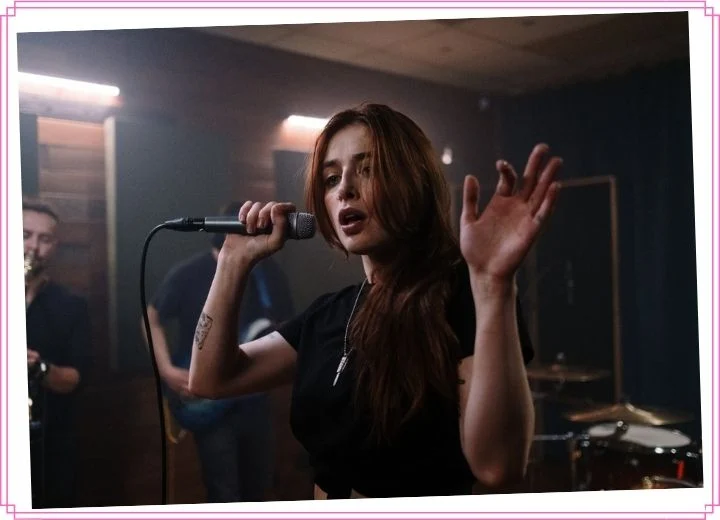 Singing competitions are where potential singers come to compete. You can expect the fierceness and how hard it is to win the final prize.
You should pick the songs that complement your voice to raise your chances of going further. So, which song is best for a singing competition?
There are many choices that help show off your vocal ability. You can opt for the genre that you like. Also, make sure that it suits your vocal genre. 
This article will give you a complete guide to conquering the competitions. Let's follow your post and be ready to become outstanding candidates!
How To Choose Songs That Fit Your Voice?
Good songs for singing competitions are the ones that fit your voice. They must bring up chances for you to show all your skills.
Here are some factors to consider when choosing a song for your competition.
Gender
You're naturally trying to sing along with a completely different vocal range if you choose songs by a singer of another gender. There are two cases to expect:
You can sing with an octave higher or lower than the original version.
You have to strain your voice with a tone outside your vocal range.
Unfortunately, neither of them is suitable for your audition.
Vocal range
The vocal range is the gap between the lowest and highest notes you can sing comfortably. There are two ways to figure out your vocal range: musical instruments and apps.
The video below will show you how to use the piano to identify your voice range. Step by step, try to sing with the piano until you hit your lowest singable tone. Then raise your voice until you reach your highest note.
Tessitura
While the vocal range is the lowest note to the highest you can sing, not all of them may sound nice.
You may also ask yourself some of the following questions to understand more about your tessitura:
To find out your tessitura, ask yourself these questions:
What is your vocal range? It must be within your vocal range first. If you find yourself hitting the notes that make your veins pop out of your neck, it's not in the range.
How long can you keep the notes without adding pressure on your voice? If you can perform a note without pressure for about three seconds, it must be in your tessitura.
Can you use those notes in your song? Singing a note separately and singing it in your song are two different things. If you can correctly hit the note in a song, it's in your tessitura.
The range of the song
Songs are the actual test for a singer. Everything in a song is changing.
You will deal with different volumes, melody, vowels, and consonants within a song, not to mention the energy and stamina required to go through a three-minute performance!
25 Songs That Are Good For Singing Competition
Here are some options that make your performance shine. We divide them into different types to opt for the one that fits your style.
Powerful songs
If your voice is strong and you want to warm up the atmosphere, you may like these options.
1. "Firework" by Katy Perry
This song comes with a big chorus, a fantastic beat, and a meaningful message. Its melody is repetitive and stagnant. Hence, you will find it easy to remember.
You can pull it off, making the audience all stand up with such a powerful performance.
2. "Stronger" by Kelly Clarkson
This option also needs you to show off your strong voice, especially in the chorus.
You can sing in two different ranges from the beginning to the end. The judges will know how good you are since you can hit the notes beautifully.
4. "Blank space" by Taylor Swift
Taylor Swift songs are always viral. The beat is catchy and well-constructed, while the melodies sound unique.
Taylor Swift doesn't have a lot of runs, and her range is securely in the sweet spot for most female singers.
Pick this top hit if you want to impress your judges and audience.
5. "Price tag" by Jessie J
"Price tag" is a popular choice for any vocal talent show. The candidates often choose to remake it in their own style, such as acoustic.
The beat makes it that popular. It also helps reunite everyone in the show, creating an upbeat atmosphere. People will remember that moment and your performance for sure.
6. "Don't Stop Believin" by Journey
With a joyful track like this, you can get the crowd and judges energized.
There are many covers for this song, but because it isn't current, it can still work. Make sure to put your own signature on it.
Ballads
Strong singers can emote, create a vibrant atmosphere, and improvise in these tunes.
7.  "Thinking out loud" by Ed Sheeran
This song has become a contemporary classic. You will steal the stage if you want to. It's a difficult song to sing since there are a lot of large jumps and challenging runs.
However, you join the competitions to challenge yourself. Try it once so that people will live it and love your performance too.
8.  "All of me" by John Legend
This song is also a modern classic. If you can strike the strong soaring chorus, your performance will knock the house down.
It's more complicated than it seems to deliver in the way that this song requires.
9.  "I will always love you" by Whitney Houston
Many candidates choose this classic song to showcase their skills. It has a lot of high notes.
However, don't focus on hitting the pitches and forget that you also need to fill the air with emotion.
10.  "Someone like you" by Adele
Adele's songs are excellent choices for an audition. Interestingly, they are reasonably comfortable for many male and female vocalists.
You can use your style of delivery to convey the song's message. This song allows you to do so.
11.   "Sign Of The Times" by Harry Styles
If you're looking for an emotional ballad, Harry Styles has one for you. It's best for singers with a lighter tenor range and a rock-pop ACC
Pop songs
The advantage of choosing a pop song is that it can fit many listeners. Here are some options you may like for this sector.
11.  "I want it that way" by Backstreet Boys
Backstreet Boys is a throwback to the 1990s. Looking back at earlier hits can be helpful, but be careful not to imitate the style and delivery. Otherwise, you will have a dated performance.
12.  "Don't kill my vibe" by Sigrid
If you can't decide between up-tempo and ballad, try something that combines the two.
You may add some dance moves without turning them into a full-fledged performance.
Cute songs
You don't always have to amaze the audience with something powerful. Sometimes all you have to do is capture their hearts. A lovely melody can open many doors to other rounds of your competition.
13. "Just the way you are" by Billy Joel
No matter how many songs are released, "just the way you are" is one of the greatest love songs ever written. It offers you plenty of space to showcase your lovely voice.
The tune has sweeping, going along with extended melodies. If you think the key is too low, raise it.
14. "I won't give up" by Jason Mraz
There's no way to go wrong with this option. It contains everything that makes a terrific talent show song: a solid, uplifting chorus, beautiful melodies, and plenty of room for you to customize it.
15. "Bubbly" by Colbie Caillat
"Bubbly" is a cute song. If you have a sweet voice and the charisma to complement, go for this option.
This song has great room for creativity and vocal riffing, so feel free to change it a little bit to make the best of your performance.
16.  "Your Song" by Elton John
"Your song" is without a doubt one of the most lovely love songs ever composed.
Many beginners have trouble with performing this song. The melodies are lengthy, and the lyrics are long. However, if you get it right, it's pretty effective.
17.  "You and I" by Ingrid Michaelson
With this extremely charming little song, you can bring some joy to the show. It's much better if you can perform the ukulele with a folky tone. The original version is a duet. However, you can sing it solo but still nail it.
Classic songs
The all-time hits will work perfectly if you want to travel back in time.
18.  "Hallelujah" by Leonard Cohen
Many singers have covered this song, and more versions will indeed appear for years to come.
This song is difficult to recreate because it is heartbreakingly beautiful. If you can sing it properly, it will satisfy all the people in the show.
19. "Imagine" by John Lennon
"Imagine" is simple to play on the guitar or piano, and it's a lot of fun to perform. Millions of people have tried this song in millions of ways. But, there is always room for you to express yourself in your own way.
20. "What a wonderful world" by Louis Armstrong
Without a doubt, "What a wonderful world" is one of the most beautiful melodies ever sung. Its timeless appeal ensures that it remains relevant today.
The melody is simple to perform, and the lyrics are so well-known that you've undoubtedly heard them already.
21.  "Bridge over troubled water" by Simon and Garfunkel
This folk classic's recent cover demonstrates how a singer can bring an old song into the modern-day and sing in an entirely new way.
This song can be a true tearjerker, so if you're good at evoking emotion, it's a competition winner.
Retro songs
Digging through the past may sometimes bring fantastic results. These tunes are timeless, and they're ready for you to add your unique twist to them.
22.  "Big Yellow Taxi" by Joni Mitchell
Joni Mitchell's music is an excellent place to start when seeking songs to perform. Her melodies are intricate and lovely.
They hop across the place. With the proper voice, you might turn them into something extraordinary.
23.  "Fly to the Moon" by Frank Sinatra
"Fly to the Moon" is a famous Sinatra song that many people have covered different times, but it's still worth trying.
With this upbeat music, you'll be able to dazzle your audience with finely composed melodies and a retro vibe.
Country music
Country talent events are a completely different game, maybe deserving of their own guide. If country is your thing, here are some terrific possibilities.
24   "Take me home, rural roads" by John Denver
John Denver is a superb singer who performs a country and rock mix.
The range is lovely, and it's simple to sing and play with a musical instrument simultaneously.
25. "Jolene" by Dolly Parton
Dolly Parton's melodies are among the best in country music.
You can showcase your singing skills by performing a version of one of her most well-known songs.
Final Words
Choosing the right song can help you show off the best of your skills. You can also think of what are the easiest songs to sing, but it turns out to be so simple for a competition.
Once you are confident about your skills, the next thing to do is sing it emotionally. Even when your voice sounds nice, you can't impress the judges if you fail to deliver the song's message.
Hopefully, we have satisfactorily answered your questions. If you need any further information, please feel free to ask.
Thank you for being interested in the post!