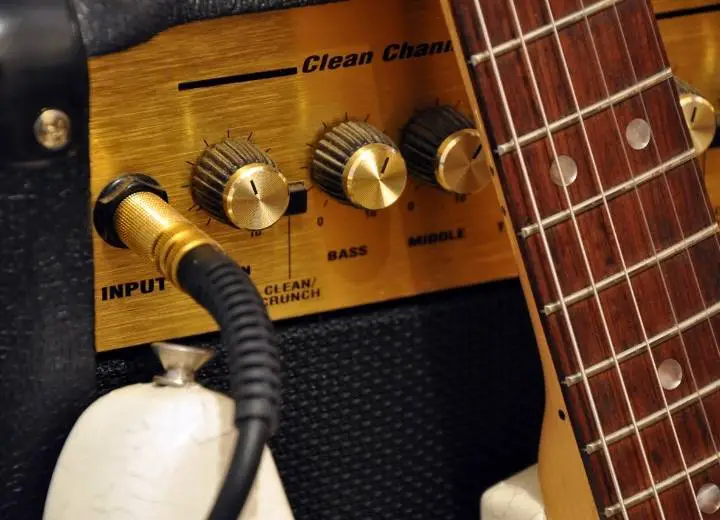 Acoustic is popular with a wide range of sounds that can match most tunes. There are many different lines of acoustic guitars, including electro-acoustic guitar.
Many people don't know about these two guitars. What is the difference between them? Which one should you choose? Join us to find the answer in this article!
Which acoustic or electro-acoustic guitar should you choose?
To get the most accurate answer, you should learn about the differences between them and choose the right type of guitar.
You should choose an acoustic guitar if you want to take it everywhere. It is also a suitable guitar for those on a short budget.
An electro-acoustic guitar will suit you better if you have a big budget. You want to have easy access to the keys and play a wider variety of sounds in a crowded place.
Which of these two guitars you should choose depends on your needs and preferences. Both of these guitars have a lot in common in terms of shape, size, and material.
However, there are also many differences between them in terms of both sound and price. Follow along with our shares below! To find out what kind of guitar suits you better.
What are acoustic and electro-acoustic guitars?
Acoustic guitars are by far the most popular type of guitar since they appeared. It has a hollow body and metal strings. Its sound is resonant and sharp, suitable for many different genres of music.
Because the acoustic guitar is so familiar, we don't need to discuss it too much. In contrast, the electro acoustic guitar is the latter that comes in. There are still some people who do not know or understand this herd.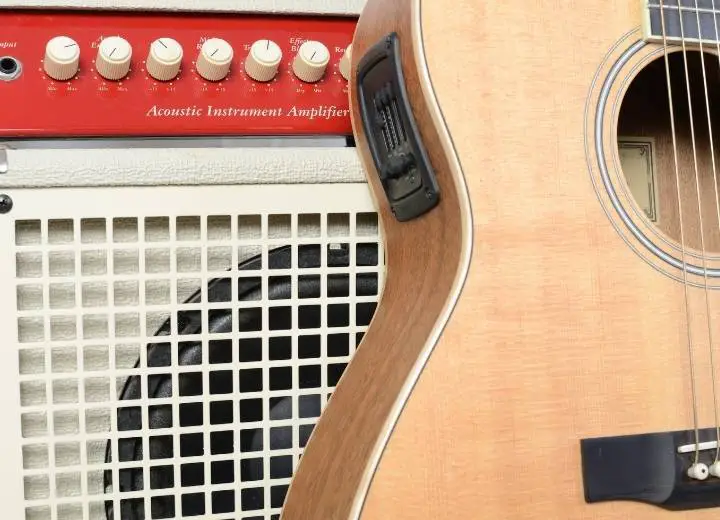 The electro-acoustic guitar is a traditional acoustic with additional equipment of an electric guitar. It has the same neck design as an electric one. The body is the same as a regular acoustic guitar.
In the world today, many people love this type of electro-acoustic guitar. Mainly because of the flexibility in playing style. In addition, there are outstanding advantages that the two types of acoustic and electric guitars do not have.
Pros of acoustic guitar
The acoustic guitar has a lightweight, simple rustic appearance with characteristic brown wood color. It has a natural sound, cheerful and healthy, so it is suitable for singing accompaniment.
Unlike electric guitars, acoustic guitars do not use many attached guitar accessories such as speaker systems or wires, so you can easily take them anywhere.
This line uses iron strings with greater stiffness. So if you master the rules of playing acoustic, you will also be able to play many other types of guitar.
Because acoustic guitars do not have as many accessories as electric guitars, the cost will be much lower.
Acoustic guitars are popular, so they are easy to repair, buy and consult.
Cons of acoustic guitar
The acoustic guitar is quite hard to play. In addition, the iron wire makes your hands appear more calluses
Amplifying the sound of an acoustic guitar is often quite complicated.
Pros of electro acoustic guitar
Easy sound amplification
More sound and tone choices than conventional electric or acoustic guitars
You can use it as a regular acoustic guitar when unplugged
You can take it anywhere when unplugged
Suitable for performing in crowded places
Cons of electro acoustic guitar
It does not produce a natural and realistic sound like a regular acoustic guitar guitar
Higher costs for electronics and audio amplifiers
Differences and similarities between acoustic and electro acoustic guitar
Although both types of herds are similar in appearance. The manufacturer also makes them with the same material. But they have many differences such as design, sound, portability, and price.
Shape and design
Although both types of guitars have a similar appearance. But if you pay attention, you will see that there are often cuts on the body of an electro acoustic guitar. Not on acoustic guitars.
Since an acoustic guitar doesn't have an electronic amplifier, it needs a big body to do that. The cuts on the electro body make it easier for the player to reach the keys. This is a plus point that many people love.
The cuts on the electro body make it easier for the player to reach the keys(Link)
Inside the electro, there are also electronics so they can amplify the sound. When both operate in the best condition, the sound of electro acoustic will be louder.
Sound
As mentioned above, due to the body's structure, electro acoustic does not have a natural sound like acoustic. Since the internal body contains electronics, it cannot amplify the sound. If unplugged, its sound is also relatively low.
Electro is a combination of acoustic and electric guitar. However, electro is capable of amplifying and recording better than acoustic. You can easily record audio tracks with one jack.
Portability
Of course, with a lightweight, not requiring much accompanying equipment, acoustic will be more suitable to move. You don't have to bring anything extra to use it.
Electro-acoustic guitar requires an amplifier and cords. It causes inconvenience during transportation. Although you can unplug the electro-acoustic and play like a regular guitar. But their sound will be small.
Price
This is the concern of many people. Certainly, an electro acoustic guitar will cost more than a regular acoustic guitar.
Because inside, they contain electronic devices. You also have to invest some money to buy audio amplifiers and plugs.
Electronic devices can also often have problems. You need to spend some money to maintain them.
Conclusion
Acoustic and electro-acoustic guitars are both quality guitars. They have their own advantages and disadvantages.
Choosing an acoustic and electro-acoustic guitar is dependent on your abilities and preferences.
Hopefully, through our sharing, you will have the right choice!