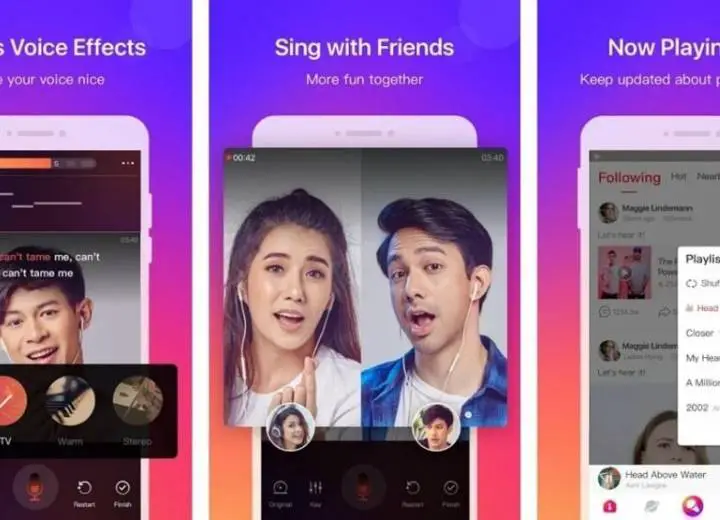 Nowadays, modern technology has changed the way the world entertains, including KTV bars.
If you have an Android smart device, you should know that there are plenty of Karaoke apps in the CH Play. These apps allow enthusiasts to enjoy a karaoke night right within home comfort without spending much money.
Which is the best karaoke app for Android? Our list includes:
Smule
Voloco
The Voice
Yokee
SingPlay
Karafun
BackTrackit
Baby Karaoke
Let's see why the above applications can acquire that great popularity!
Which Is The Best Karaoke App For Android?
People of all ages have increasingly started to take advantage of karaoke apps. A karaoke club can now be integrated into a pocket device – how convenient!
Of course, KTV bars offer customers great benefits, such as high-quality equipment or excellent services. However, the convenience and affordability that mobile apps bring to us are undeniably appealing.
Below are our eight Android-based karaoke applications of choice. Let's read through to find out one suiting your preferences.
With more than 100 million downloads, Smule is one of the most sought-after karaoke apps for Android devices.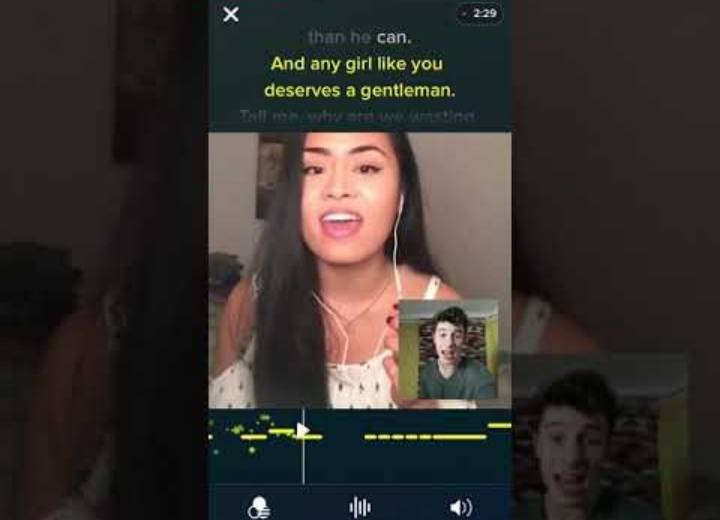 It comes with a great social element, where people can choose from over 10 million songs to belt out alone or connect with friends all over the globe.
If you wish, you can get followers by uploading your covers to the main profile. Also, if you like other singers on this platform, press the follow button to watch and listen to them.
The beauty of Smule is that it offers users customizable profiles, unique audio effects, and video filters. These features make you sound like a superstar in your own music video!
Plus, the app sorts out tracks according to specific genres of music, like Pop, R&B, Jazz, or Rock, to make it easier for singers to select songs.
Smule provides a free version with enough features for users to test out. The price tag of a premium account is $19.99 monthly and $49.99 yearly.
Although Voloco hasn't been as trending as Smule and is quite a simple app, its features are no less outstanding.
This auto-tune vocoding app allows singers to record their voices and add six different vocal effects. You can tweak your vocal easily with vocal presets for each specific genre, enhancing the overall performance.
Another unique offering of Voloco is that singers can record a selfie version of their performances and upload it to share with followers across media.
This one comes with a decent library with different genres. If you're fond of the apps delivering a nice output instead of a huge number of tracks available, Voloco fits you.
Compared to Smule, Voloco's subscription is more competitive. If you desire all features, you need to pay $7.99 per month or $39.99 per year.
So far, The Voice has witnessed more than one million downloads on the Play Store.
This up-and-coming karaoke mobile app provides users with a giant library of songs of various genres, like Country, Hip Hop, R&B, or Folk. You pick a song randomly, and there comes the best free karaoke experience ever.
It allows users to record their covers, edit them with advanced studio-like effects, and share the performance with the world.
Another plus point is that you can duet with national and international friends, watch them sing, and discuss music materials.
If you're still shy to boast your vocal worldwide, you can practice and train it to be better anywhere with The Voice. It's up to you whether to go for solo singing or joining friends, or even strangers.
The only downside of The Voice is it doesn't come with a yearly charging subscription. While there's a free version with a decent social element for users to test out, the app requires $19.99 per month for all valuable features.
Like Voloco, Yokee is an auto-tune karaoke app, delivering its own auto-tune if you can't reach the high note correctly.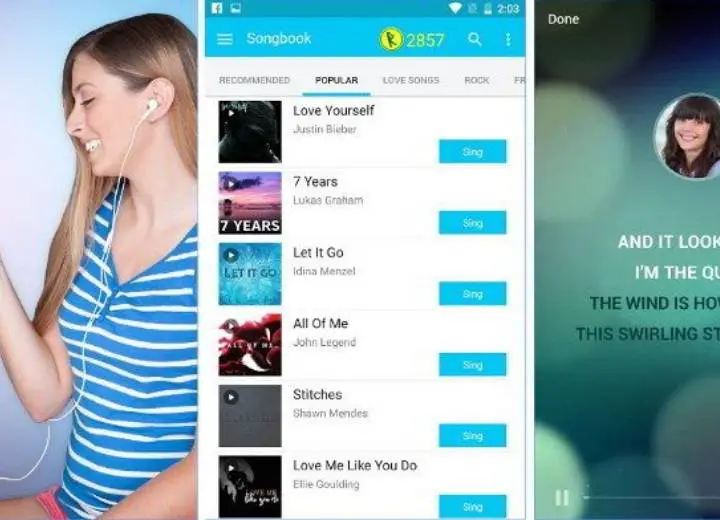 The beauty of this entertainer is the excellent user-friendliness. It features a nice user interface design and is super easy to use.
With Yokee, you will enjoy the high-quality audio, the ability to sing, record yourself, and share your stellar performances with friends on the platform.
Compared to Smule, Yokee doesn't provide a large number of karaoke tracks. However, it still offers a rich music experience since its library includes the most common genres, like Pop, Dance, or Ballad.
Plus, when you start a song, its lyrics will automatically run on your screen. You can be more confident when performing while learning the lyrics of a new song.
When it comes to the price tag, it appears that Yokee doesn't suit tight-budget users. Its free version is quite decent, and the monthly subscription is on the costly side at $29.99.
If you intend to go premium, we recommend opting for the yearly account priced at $59.99. It'll save you a whopping hundred dollars.
SingPlay is a karaoke music maker for Android devices rather than a karaoke player. It offers users unique personalization, applying to those who love to keep their covers for themselves.
This app utilizes MP3 files available in your Android phone's music library and turns them into a new format that can contain tracks without original vocals.
Singers can then perform a creative version of the songs right on the source beat, record it, add effects to it, and save the recording in MP3 file format.
Another upside of SingPlay is the ability to adjust the pitch, volume, and tempo of the songs as per your wish.
The key feature that appeals to a many karaoke fans is that the app allows offline use. If your area has unstable or no internet connectivity, you can still train your vocal as usual.
Nonetheless, you may face abnormal errors at times when using SingPlay. For instance, it can convert some heavy-quota songs into perfect karaoke versions, but sometimes it can't. So if you're uploading such a large-quota song, we wish you luck!
Surprisingly, with pretty decent features, this application is way more affordable than other ones on the market. Users have to pay $4.99 per month to enjoy SingPlay's VIP features.
Like SingPlay, Karafun will pop up in our heads when talking about the best offline karaoke app. It doesn't require an Internet connection to operate, applying to hosting a Karaoke night party.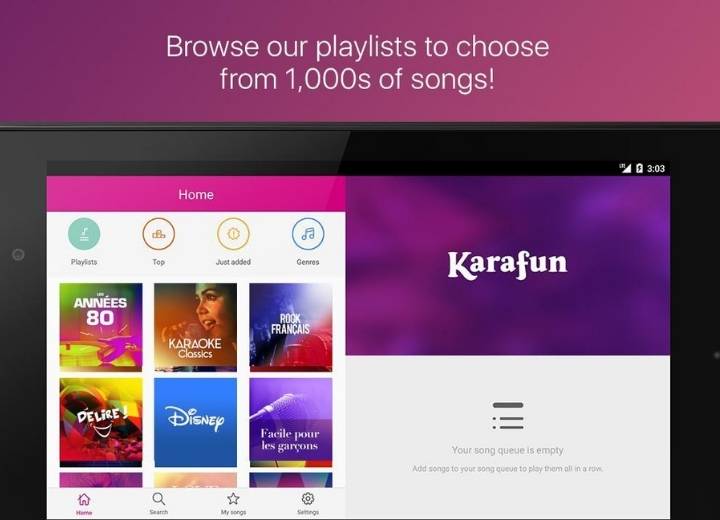 Although this application is fairly less sought-after with 500,000 downloads, it gives you unlimited access to an abundance of songs from real artists. These songs include any type, from the legendary hits to the latest songs topping every music chart.
You can select a song and mark them as your fav so the app will automatically identify your genres of choice. It also records you so that you can listen to your voice again.
Besides, if you're not really confident of performing alone, you can use the help of the lead singer and belt out with them. We rarely find this unique feature in other commercial karaoke apps.
It'll be an omission if we don't mention Karafun's ability to connect with Airplay. You can put a compatible device onto your TV and experience decent yet mighty karaoke music.
Karafun comes with weekly subscriptions ($6.99/week), which in our opinion, are pretty costly. If you're considering going premium, we suggest choosing a monthly subscription with $8.99/month – way more affordable!
BackTrackit is kind of an extraordinary karaoke app and a wildcard in our recommendation list. It technically applies to musicians who're interested in playing instruments.
Instead of training vocals, this app concentrates on helping users learn how to play different musical instruments along with background tracks.
You simply upload a track, let the app delete a random instrument, and start to nail it on your own. This point is one of BackTrackit's unique features.
The backing tracks available in this app range from Rock, Jazz, Blues to Pop, Classic, Metal, and more. You can see the tracks' chord progressions, the key changes, and speed up or slow down the music while playing.
This app not only helps you excel at instruments and grow as a skilled musician but also trains you to sing along with the music. You'll find yourself at the perfect note after a time using BackTrackit. 
Fortunately, the application only requires $4.00 per month, which is helpfully inexpensive if we consider all of its benefits.
Kids like music, too. And if you find your child has a knack for singing, why don't you take advantage of such a useful karaoke app for kids?
Baby Karaoke is particularly curated for music-loving children. This app teaches them to sing along with a tune at a young age.
Its library mainly comprises songs for kids, making it easier to motivate your children's interest in singing. When using Karaoke For Kids, a child can access fascinating nursery rhymes and renowned kid Bollywood numbers.
Also, the app comes with both voice audio and instrumental tracks so that kids can learn via multiple senses: by reading, listening to, and singing along with the lyrics running on the screen.
Another advantage of Karaoke For Kids is that parents can save their children's recordings and share them with friends or relatives over email.
Besides, this app also provides excellent system navigation sounds, cheers up kids, and even grows up with kids. And all of these superb features are free!
All in all, Karaoke For Kids is the best platform for Android to spark the passion of singing in your children.
Conclusion
Having a karaoke app on your Android phone is not uncommon these days. Thanks to such useful, modern technology, the barrier between a home-grown amateur and a professional singer is gradually fading away.
Not only do mobile karaoke applications help us develop our pure singing talent but also save us tons of money.
Which is the best karaoke app for Android? After reading through our post, you should find it easier to pick a mobile app that suits your vocal stylings.
Now, let's karaoke the night away!