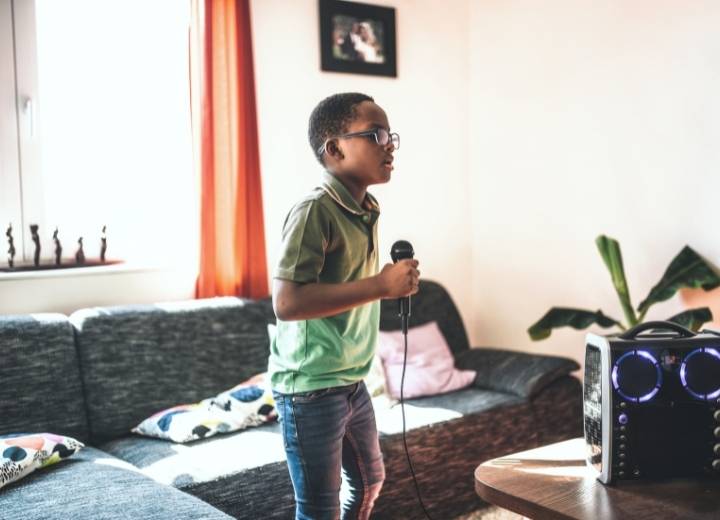 Do you need a singing machine for the upcoming event? Are you wondering how much does it cost to rent a karaoke machine? We'll tell you precise prices!
How Much Does It Cost To Rent A Karaoke Machine?
The average karaoke machine hire costs from $150 to $250. Rentals generally include speakers, lighting, and microphones.
You can also rent a Karaoke Jockey or karaoke pro to play, manage the music, set up the system, and even act as a DJ.
Why Karaoke Hire?
Most of us rent singing machines for a very simple incentive: plain fun. The music gathers people from walks of life, no matter age, sex, or ethnicity.
After a tiring week of working, we all desire great music enjoyment with a microphone and favorite songs. You have to admit that it's fascinating to pretend to be a superstar wowing the audience with your powerful vocals!
Kids and adults both love it.
Karaoke equipment is also a noise-maker in any party: birthday, reunion, a fundraiser, fubucks party, a fundraiser, year-end party, etc. It doesn't matter if you can't sing in the right key. While people are having a laugh, you just let your hair down with insane dance moves.
Besides, events are where singing machines appear in high demand. People often hold references, speeches, or events for celebrities in large halls at which a micro is a must.
Where Does Karaoke Originate?
The word 'Karaoke' originated from the two Japanese words 'Kara' (empty) and 'Okesutora' (orchestra). Not until the 1970s did the commercialization of non-vocal recordings happen in Japan, although it had been around since the beginning of music recording.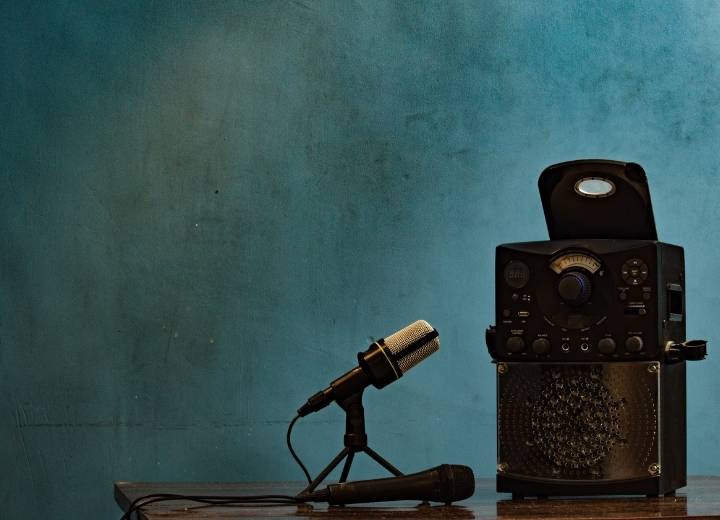 It soon became widely popular throughout Asia and over the globe, gaining great popularity during the 90s. At the time, some Korean taxis were even equipped with a karaoke system as an added entertainment service for their passengers.
'Karaoke' simply refers to a layperson singer singing along to an instrumental of music. Some said that karaoke first appeared in a Japanese snack bar. A performer was booked but unable to sing correctly.
How Much Does It Cost To Rent A Karaoke Machine?
These days, the cost to hire a karaoke machine with basic options (like a jukebox) is typically priced at $150. 
Meanwhile, a rental with far more comprehensive offerings, like a display screen or sound system, can cost up to $250. Below we've provided you with the detailed price of different renting options.
Packages
A karaoke rental package includes the grade of the machine, added items, and so on. Therefore, it may vary depending on users' demands. There are mainly three types of singing machine hire packages:
Basic package:

$100-$110, including a karaoke disc player and a karaoke library with abundant songs. A sound system and microphones are not available.

Standard plan:

$170-$180, including a professionally good-quality karaoke system (usually with 100-watt amplifier), speakers, CD library, an LCD flatscreen TV, a tripod, and two wireless microphones.

Full plan:

$250-260, providing high-grade karaoke system with extensive features and great sound quality, karaoke CD library, an LCD flatscreen TV, a tripod, two wireless microphones, powerful amplifier, equalizer, mixing board, two loudspeakers, and a 15-inch subwoofer. They often require a $350-400 refundable security deposit for this package.
Add-ons
Some karaoke companies offer additional items rentals besides karaoke machines. Those accessories may be lighting, projector screens, props, DJ, stages, and more – all up to users' demands.
According to a report, lighting systems are the most preferred item, especially among young adults and students. The cost to rent this accessory depends on the kind of lighting.
LED stage light: $12 per one, 25$ per three

Strobe light: $16 per one
Delivery fees
Some companies offer free delivery, whereas others require a delivery fee.
Also, many require users to come and pick up machines at their location, while some offer door-to-door delivery services. Rush-hour traffic jam fees may also count. Below is the average delivery pricing range:
Free delivery within 15 miles of the company's location

16-30 miles beyond the initial radius: +$2/mile

31 miles plus (counting the cost +$2 above): +$1.50/mile

Heavy-traffic delivery: $20

Delivery to apartments without elevators, requiring technical equipment to carry goods upstairs: $30
What To Consider When Renting A Karaoke Machine For Events?
For those fond of performing, karaoke is an interesting activity to keep in mind when preparing an event! It's a hilarious moment for both singers and listeners to enjoy. All you need is a vibrant karaoke machine!
Before deciding to make this activity part of your event, you need to consider some factors when renting a singing machine to make sure everything goes as expected.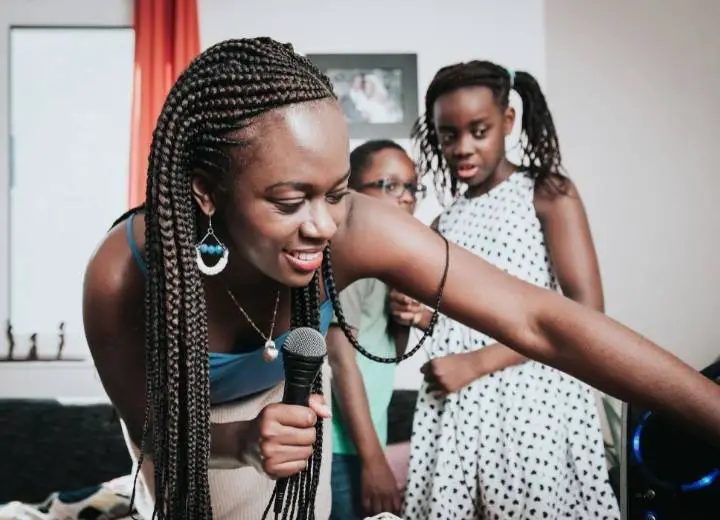 The first to mention is the type of your planning event. A karaoke machine applies to numerous events, from a casual housewarming to a wedding party.
A birthday party always needs a karaoke machine. You can rent one to gift your beloved people a memorable day. Who wouldn't want to immerse themselves in such a big day with friends and family?
Karaoke activity at a wedding is also a good idea. Everyone can wish the bride and groom happiness by singing a lovely romantic song.
Plus, company events can benefit from karaoke. It's a nice way to encourage team spirit and make business events cozier.
The second factor to look at is additional equipment.
A karaoke rental service offers more than a singing machine. It provides you with all of the essentials to make your events successful.
Speakers are the key section of great karaoke. They make sure of good sound accessibility to all attendants.
Another item to put on the list is lighting. It plays a vital role in creating a mood. It can turn the hall into a gorgeous stage.
Conclusion
How much does it cost to rent a karaoke machine? Knowing the price well would help you choose a proper rental that fits your budget.
Karaoke literally makes parties magic, be it a simple get-together or a bachelor one! This relaxing activity is enjoyable for all guests.
We hope you have a nice sound, nice songs, and of course, nice fun ahead!