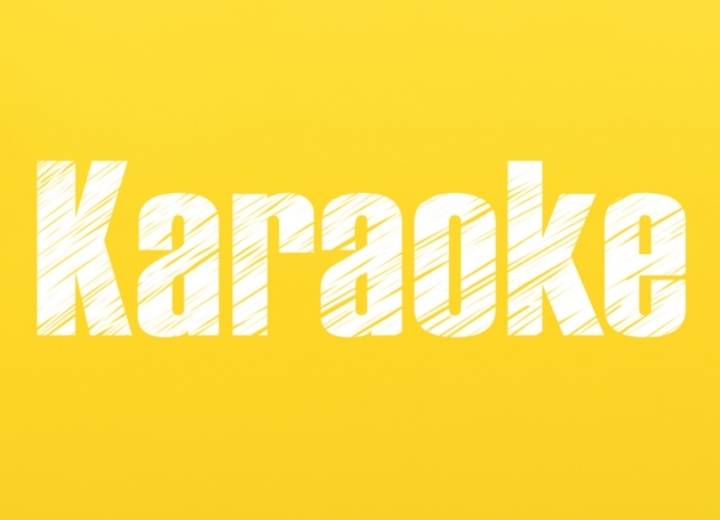 Where does the word "karaoke" come from? This article will share with you all about its origin and history. Let's read on to discover.
Where Does The Word Karaoke Come From? All About Karaoke History
Karaoke implies an inexperienced singer who sings along to an instrumental genre of music. It originated in Japan. 
Karaoke started at a Japanese snack bar where a musician was unable to show up. Instead, the bar manager played some pre-recorded instrumentals and encouraged people to sing along.
What does "Karaoke" mean in Japanese?
It's no wonder that karaoke is a Japanese word because it started in Japan. The term "Kara" comes from "karappo". This word means void or empty. The term "oke" derives from the word "okesutra". It means the orchestra.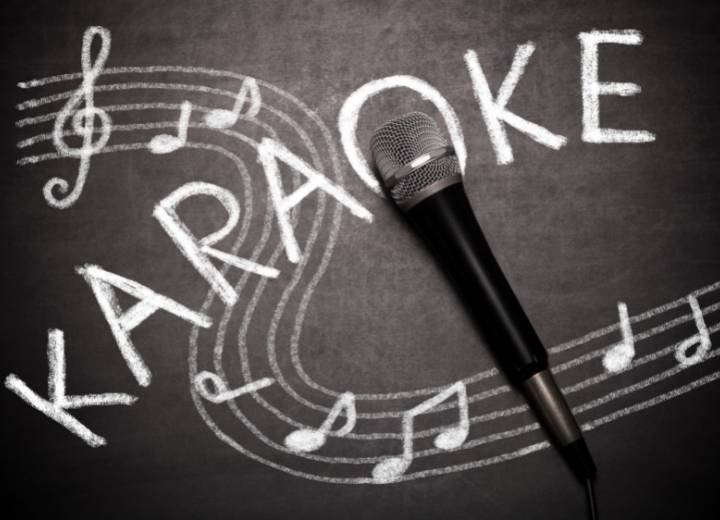 Who invented Karaoke?
Daisuke Inoue, a Japanese musician, pioneered the karaoke machine in 1971. Inoue was a keyboardist. He used to play piano and drums at a club as background music for solo performers. He intended to provide an instrumental recording so he could perform on his own.
Then, he invented the 8 Juke, the first karaoke device. It came with a sound system, a microphone, a coin machine, and an amplifier.
Robert Del Rosario created the very first patented karaoke box in 1975. As a result, some people believe that Karaoke originated in the Philippines since Robert is a Filipino.
When did Karaoke become popular?
After global companies like Toshiba, Columbia, and Polydor started to make karaoke content at the end of the 1970s, the karaoke machine had become a great hit in Japan. 
Following the establishment of the first karaoke club in Los Angeles in 1982, it got more popular in the United States.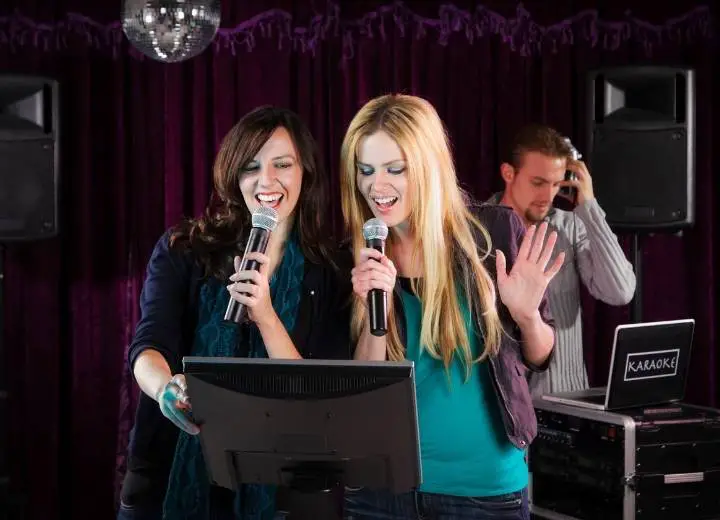 Following the advent of video cassettes in 1982 and disk drives by Sony, karaoke became increasingly popular. 
However, they lacked enough soundproofing in Japan to be capable of performing adequately at home. As a result, they began to construct Karaoke Boxes. These inventions provided sound-proofed chambers particularly built for karaoke.
Today Karaoke
Interactive karaoke first appeared in the 1990s. Singers had the unique chance to sing songs and watch the videos from that provider.
Earlier karaoke systems only enabled karaoke singers to perform songs that were physically accessible at the karaoke facility. Meanwhile, this innovative communication technology allowed anybody to request almost any song from everywhere.
The karaoke business has experienced even more profound transformations as a result of huge technological advancements. Cassette tapes gave way to CDs and DVDs. Karaoke is now available on mobile items, computers, and the Internet. All these facts indicate that the progress has been significant.
Karaoke on the Internet
You no longer have to go to a karaoke bar to sing thanks to technological advancements. You may do it from home or while traveling. You only need a strong internet connection and a mobile item or a computer.
There are many karaoke applications available for both iOS and Android. These apps can transform your cellphone into a fantastic karaoke machine.
You can see the words of the songs on the screen while singing along to the orchestral version of the song. They make your phone a mobile karaoke box.
Aside from karaoke applications, many websites provide high-quality karaoke options. Most of them allow you to pick from millions of songs in their collections for free. Some sites even enable you to film and upload your performances on your networking site.
How does a Karaoke machine work?
The karaoke machine plays the song's backing track while also flashing the words across the screen. This process allows the singer to sing along with the music. Karaoke machines include built-in displays. Some can connect to a TV or computer to display the lyrics.
The karaoke procedure also features a microphone and a speaker system. This pre-recorded music amplification system includes a mixer, an amplifier, and speakers.
The sub-code is in charge of encoding the pictures and lyrics shown on the screen. 
Most karaoke systems have technology that enables the tone of the music to shift automatically and adapt to the singer's vocal range. This function allows singers to sing along to almost any song while still maintaining the original beat.
Fun Facts about Karaoke
Now that you've learned a little about karaoke's background. Here are some interesting facts that you may not know.
The Philippines is the country with the most karaoke boxes available.

There are more than 100,000 karaoke bars in China.

Michael Jackson's Billie Jean is the most sung karaoke song.

Over 100,000 karaoke machines are present in Japan.

The world's longest performance on karaoke lasts for more than 450 hours.

160,000 was the largest group of people singing karaoke at the same time.

There is a competition for Karaoke called "Karaoke World Championships" in Finland.
Frequently Asked Questions
Karaoke fans have some queries which we have answered below. Don't hesitate to ask. We are always willing to assist you,
1. How can I set up a computer-based karaoke system?
You need to first obtain the necessary karaoke components. After that, you'll have to configure the sound systems, the mixers, and the rest of the karaoke gear. Then, pair all of your speakers with your computer. Next, connect the items to it through WiFi or Bluetooth.
2. Without a machine, how can I conduct karaoke?
If you don't have access to a standard karaoke machine, the best option is to use a Smart TV or Youtube. You may also look for karaoke renditions of your favorite songs on your gadgets. If the screen is small, it's preferable to utilize an HDMI cable for optimal performance.
3. Is karaoke Filipino or Japanese?
The Karaoke system is, technically, a Filipino innovation. However, the idea of Karaoke came from a bar owner in Japan. The word "karaoke" also originated in Japan. It is truly a Japanese word.
4. What is the most popular location for karaoke?
Karaoke is 10 times more prevalent in Asian countries than it is in any other area. The Philippines and Japan are real karaoke hotspots.
Conclusion
Thanks to the invention of karaoke, we all have a chance to be a singer. Hopefully, this article can offer you all the necessary information to understand this kind of entertainment.
If you need any further information, please feel free to ask. 
Thank you for reading!