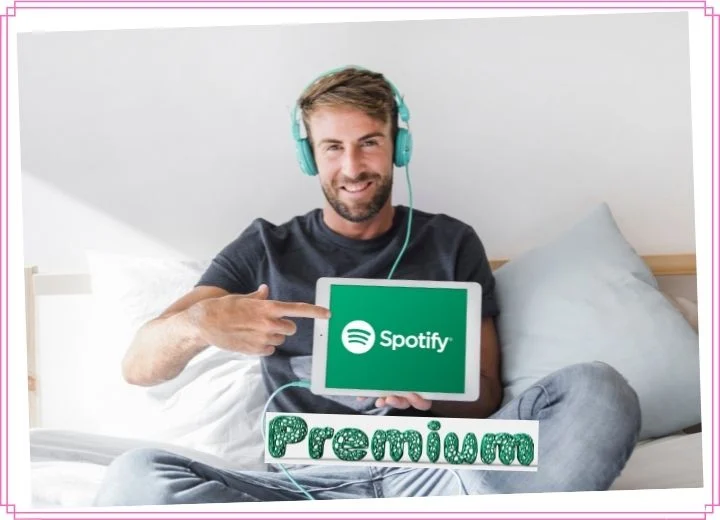 Spotify is well known for its music streaming, but it also has a podcast section. So, do you need Spotify premium for podcasts?
The answer is no. You can listen to almost every popular podcast on Spotify's free version, including the latest launch titles. 
It is the ideal streaming option for folks who enjoy listening to music and audiobooks. We will cover all you need to know regarding listening to these audiobooks on this app.
Do You Need Spotify Premium For Podcasts?
You do not need a Spotify Premium account for listening to podcasts. But, it would be best if you charged Premium to download the audio to listen to them without an internet connection.
Podcasters will not have to charge anything to the app for the first two years.
But, creators will be responsible for transaction costs charged by Stripe, a payment partner of this service.
A lock icon appears where a play button would typically show on the app to indicate paid material. Subscribers will need to go to the program's dedicated Anchor homepage to access the show.
With a free account, you can listen to podcasts. Furthermore, if you have used an application like TunePat Converter, you may download these audiobooks to listen to them without an online connection.
Are Podcasts Free On Spotify?
Yes, but it is a little more complicated than that.
This app provides a free version that gives you access to some features and unique podcast material, which is ad-supported. You will not be charged anything for this experience as a user.
Although it is free, you must pay $9.99 per month to get an ad-free user experience.
So, your experience differs depending on whether you are a premium member due to advertisements and limitations on skipping selections and other minor things.
FAQs
Here are some frequently asked questions we have collected while researching this field. We hope all of these are beneficial to you.
Can You Listen To Podcasts If You Don't Have Spotify Premium?
Yes, you can listen to almost anything on this app freely, but you will occasionally hear some unpleasant advertisements.
And that's fine; at the very least, you'll be able to listen to audiobooks and every song for free.
Why Can't I Listen To Podcasts On Spotify?
To ensure that you have refreshed the app, we suggest logging out and returning to your account. If it does not work, attempt a fresh reinstall to receive the most recent software version with all necessary updates.
If the problem persists, consider turning off any data-cleaning and power-saving features on your phone. Make sure to give it a go since these features can sometimes impede the app from performing at its best.
How Do I Play A Podcast On Spotify?
You may get the episodes by going to the Library and then to Podcasts. Then, you play specific episodes by selecting Downloads from the drop-down menu.
You may sort the series if you wish to add them to your collection and play them in a specified sequence. Here are downloading steps on desktop:
In the left-hand menu, select Browse.
From the top tab bar, choose Podcasts.
Featured audiobooks may be found here, or scroll down to explore by category.
To listen, click the start button or the podcast title to explore additional episodes.
Here are downloading steps on a smartphone:
You can find the audio under the Browse all section of Search.
To browse the podcast page and all available episodes, choose a podcast.
To see a summary of an episode, tap it.
To begin listening, press the play button.
There is yet no way to remove a download automatically. The engineering team is constantly improving the app and user experience.
Why Won't My Podcasts Download On Spotify?
Check your Wi-Fi connection in the top corner of your display and ensure it is vital.
Even if you see the Wi-Fi sign, but no music is downloading, check the Wi-Fi tab of your smartphone's settings to see whether the network you're connected to has any problem notifications next to it.
Ensure you have enough free capacity on your device to stream and download songs. The app suggests that you keep at least 1 GB of storage free.
You may only download music to a maximum of five devices at a time. If you try to save on a sixth device, it will immediately erase downloads with minor usage.
Why Won't BBC Podcasts Play On Spotify?
Worry not; this isn't something out of the ordinary.
The BBC is regulating its licensed output through a third party and does not allow further broadcasting to safeguard the BBC's source material license.
How would they know if the video you're streaming into anything else isn't a worldwide feed? Just as you cannot stream material from your smartphone to your television from services like Spotify.
Final Thoughts
After reading this article, you may find the answer to this question: "Do you need Spotify premium for podcasts?"
Remember that this app is essentially a freemium service. All you have to do is log in to play music or audiobooks. When you optimize to premium, you will see fewer/no advertisements. Thank you for reading!