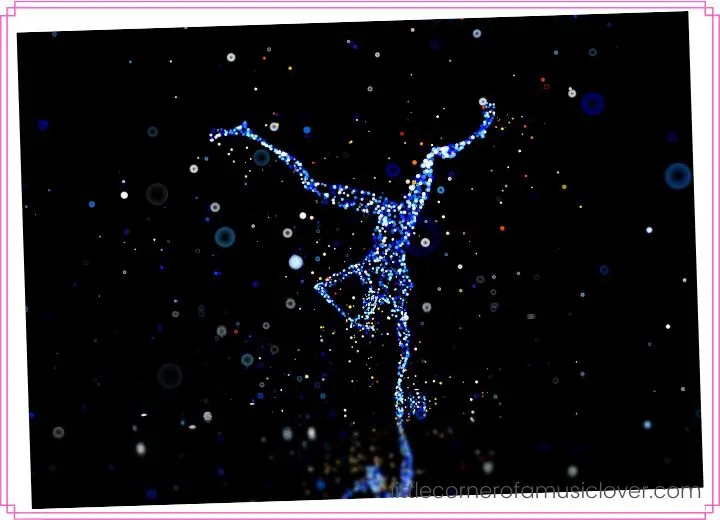 Get ready to be blown away by some of the fastest rap songs ever recorded. These tracks are sure to impress even the most seasoned rap fans.
1. "Rap God" by Eminem
"Rap God" by Eminem is an iconic song renowned for its swift rap.
The song features a lightning-fast flow that has been praised as one of the most impressive rap performances ever.
The track sees Eminem flexing his lyrical muscles and showing off his vocal talent, proving he is a master at crafting intricate bars and clever rhymes.
With tongue-twisting wordplay and next-level rhyme schemes, "Rap God" stands out as one of the greatest songs in hip-hop history, cementing Eminem's legacy as one of the genre's finest lyricists.
2. Krayzie Bone – Clash Of The Titans
Krayzie Bone's "Clash of the Titans: Fastest Rap Song" is a classic rap track that showcases the Cleveland rapper's quickfire delivery and undeniable flow.
With its breakneck speed, tight production, and clever wordplay, Krayzie Bone shows why he was one of the greatest rappers in Hip Hop during his prime.
Produced by American record producer Big Hollis, this explosive track features an up-tempo beat that perfectly complements Krayzie Bone's lightning-fast flow and unique lyrical style.
Aided by samples from artists like OutKast, Wu-Tang Clan, and Mobb Deep, Krayzie Bone proves he is a force to be reckoned with on this timeless banger.
3. Slow Jamz – Twista Featuring Jaime Foxx & Kanye West
"Slow Jamz" by Twista featuring Jaime Foxx and Kanye West is a classic hip-hop song from 2004.
With its infectious beat and smooth, melodic rhythms, Slow Jamz was one of the biggest hit singles of the year.
The track also is the fastest rap song ever recorded at the time, with Twista's rapid-fire delivery clocking in at an impressive 242 syllables per minute.
It was later named Best Single of 2004 by Rolling Stone magazine, cementing its status as a classic in hip-hop history.
4. Twisted Insane – 100-Round Clip
"Twisted Insane's 100 Round Clip is one of the fastest rap songs ever recorded.
The song clocks in at just over two minutes and packs a punch with its speedy delivery and intricate wordplay.
This record is a test of skill for any rapper, as it requires intense focus and lightning-quick speed to keep up with the flow.
In addition to this, it also features an array of creative lyrical tricks that keeps it from sounding like the standard 8-bar rap verse.
Listening to Twisted Insane's 100-Round Clip is a must to experience the true power of rapid-fire rap.
5. Eminem – Godzilla
Eminem's song "Godzilla" is a powerful display of the rapper's fast-paced flows and lyrical prowess.
With Eminem spitting over 180 words per minute, it has become one of the fastest rap songs ever released.
The song showcases Eminem's impressive command of metaphor, storytelling, and clever punch lines, all intertwined with a barrage of speed-rapped lyrics.
Throughout the track, Eminem jumps between stories, life experiences, and clever wordplay while maintaining an incredibly tight rhythm and flow.
The beat helps contribute to the track by adding an energetic element that drives the overall intensity of the song.
Ultimately, Eminem's "Godzilla" showcases the superb rap talents that have helped him cement his place among hip-hop greats.
6. Crucified – That Music
"Crucified – That Music Fastest Rap Song" is a sensational rap song by the legendary rapper Twista.
The track, produced by Don Cannon and MixedByAli, has a high-energy beat and features Twista spitting fire over it with his signature double-time flow.
It's an adrenaline-inducing anthem that makes you want to get up and dance. Twista has been known to rap faster than most other rappers, and this track is no exception.
With clever wordplay and fast rhymes, listeners can't help but feel energized when they hear "Crucified – That Music."
It's no wonder why this track has become such an iconic part of the hip-hop community!
7. Chris Brown – Look At Me Now
Chris Brown's single "Look At Me Now" is undoubtedly one of his most popular tracks.
Featuring both Busta Rhymes and Lil Wayne, the song gained much attention for its incredibly fast rap verses.
In particular, Chris Brown's verse was a fantastic feat of speed and intricate rhymes, making it one of the fastest rap songs ever.
It was also praised for deftly blending multiple genres into something unique and special.
8. Creep Fast – Twista Featuring T-Pain
"Creep Fast" by Twista featuring T-Pain is the world's fastest rap song.
Clocking in at a staggering 156.9 BPM, both artists have pushed their technical abilities and vocal delivery to the extreme to create a speedy yet catchy tune.
The production on the track is high energy and features some great verses from Twista and an infectious hook from T-Pain that has made this song one of the most memorable hip-hop tracks of recent years.
With so much speed packed into such a short space, "Creep Fast" will surely get your head nodding and feet moving every time you hear it!
9. Jus' A Rascal – Dizzee Rascal
Jus' A Rascal by Dizzee Rascal is an absolute banger of a track. With its high BPM and frenetic energy, it's no surprise that it's been hailed as the fastest rap song ever.
The song starts with Dizzee's iconic gruff voice over a beat that immediately pumps up the energy.
As the verses between him and guest artist Skepta continue to escalate, the tempo keeps rising until it reaches its peak halfway through the track.
An infectious hook then kicks in to drive home this fantastic tune, making it one of Dizzee's most popular songs and arguably one of the highest-energy rap tracks.
10. 60 Second Assassins – DJ Kay Slay
DJ Kay Slay's "60 Second Assassins" is truly a masterpiece. The song features some of the biggest rappers of that era: Busta Rhymes, Sheek Louch, Papoose, and Jadakiss (just to name a few).
It's an epic collaboration featuring three verses by each rapper – all written and performed within 60 seconds!
This record was definitely ahead of its time. Not only does it showcase these legendary MCs' lyrical skills, but it also showcases their ability to come together to create something exceptional.
If you're looking for fast flows and clever bars from some of rap's greatest spitters, look no further – DJ Kay Slay's "60 Second Assassins" will not disappoint!
11. "I'm On Everything" by Bad Meets Evil, Eminem
"I'm On Everything" by Bad Meets Evil featuring Eminem is a fast-paced rap song with heavy beats and clever lyrics.
The track is driven by an uptempo drum pattern that gives it energy and a sense of urgency, while Eminem's rapid delivery keeps it moving forward.
The chorus has an infectious hook where he declares himself to be "On everything."
It's a powerful statement of purpose that perfectly encapsulates the spirit of the whole song–an adrenaline-filled hip-hop banger that packs plenty of attitude into its brief runtime.
With its tight production and quick rhymes, "I'm On Everything" will keep you on your toes as you mosh along to the beat.
12. "Majesty" by Nicki Minaj, Eminem and Labrinth
"Majesty" by Nicki Minaj, Eminem, and Labrinth is a thunderous hip-hop track demonstrating the trio's insane skill with words.
The song features Nicki Minaj delivering the opening verse, Eminem tearing through the second verse, and Labrinth providing a hypnotic hook.
It's an intense listen, driven by an energetic beat and clever wordplay from all three rappers.
Thanks to its extreme speed and heavy punchlines, "Majesty" has been dubbed one of the fastest rap songs ever.
The song embodies the spirit of hustle culture and inspires listeners to stay on top of their game no matter what they're up against.
13. Twista – "Mista Tung Twista"
Twista's "Mista Tung Twista" holds the Guinness World Record for being the fastest rap song ever.
Released in 1992, it clocks in at an incredibly fast 11.2 syllables per second and was produced by The Legendary Traxster.
Twista himself has said that this is his most famous track and that he loves its ability to get people excited when they hear it.
He also believes it to be one of the best songs he has ever made due to everything coming together perfectly – from the production, lyrics, and especially his rapid-fire delivery, which makes it a true classic.
14. Logic – "100 Miles & Running"
Logic's "100 Miles & Running" is a fast-paced and lively rap song that delivers an energizing message of working hard and never giving up.
Rapping at breakneck speeds, Logic proclaims that despite his many challenges, he will continue to stay focused on his goals.
With vivid wordplay and infectious production, this track is a motivating anthem for anyone striving toward success.
Laden with ambition and ambition-inducing lyrics, "100 Miles & Running" will inspire you to keep grinding no matter the odds.
15. Busta Rhymes – "Break Ya Neck"
Busta Rhymes' "Break Ya Neck" is an adrenaline-pumping song that blew up the rap charts when it was first released.
It is known as one of the fastest rap songs ever recorded, boasting rhymes delivered at a frenetic pace, with Busta's often maniacal delivery as one of the highlights.
The track features intricate breaks and melodic samples woven with complex scratching from DJ Scratch, adding to its appeal.
An incredibly catchy hook further enhances the track, ensuring that anyone who hears it will have it stuck in their head for days.
Altogether, "Break Ya Neck" is one of the best rap songs ever and is essential for any hip-hop fan.
16. Tech N9ne – "Worldwide Choppers"
Tech N9ne's "Worldwide Choppers" is regarded as one of the fastest rap songs.
Featuring artists such as Yelawolf, Busta Rhymes, Twista, D-loc, and Twisted Insane – this song stands out in the crowded rap scene for its sheer speed.
The record proves Tech N9ne's versatility, expertly switching between tempos and quickly going from a slower cadence to lightning-fast flows.
Its array of global influences and accents perfectly captures the notion of worldwide choppers that cross musical boundaries and culture gaps.
This track demonstrates why Tech N9ne is often called 'the fastest rapper alive.'
17. NoClue – "New West"
NoClue's "New West" is a high-energy rap song that showcases the artist's lyrical abilities.
The track clocks in at under four minutes and features rapid-fire verses over a booming beat.
NoClue displays impressive dexterity with his bars, switching up flows and cadence throughout the track.
Themes of empowerment and resilience are standard throughout, and NoClue expertly crafts each line into something that sticks with you long after the song ends.
With its infectious melody, heavy bass line, and clever rhymes, "New West" will indeed have any hip-hop fan bobbing their head along to its infectious rhythm.
18. Tonedeff – "Crispy (192)"
Tonedeff's "Crispy (192)" is an impressive feat of lyrical ability.
Clocking in at just over one minute, the quintessential Hip Hop track is packed full of witty one-liners and intricate wordplay delivered with remarkable speed.
While impressive on its own, what makes this song truly remarkable is that it has been clock-timed to be the fastest rap song ever recorded – a staggering 192 words in 60 seconds!
Proving that he can outpace even the swiftest of rappers, Tonedeff has cemented his place as a true master of rap.
19. Twisted Insane – "The Chop Shop"
Twisted Insane's "The Chop Shop" is a blistering fast rap song, with an estimated 660 words spoken in just one minute!
It features intense and clever lyricism as Twisted Insane showcases his skill with quick-witted rhymes.
The track was created by Mikey the Magician and provided an upbeat, inviting beat to accompany Twisted Insane's razor-sharp lyrical flow.
With its catchy chorus and rapid-fire bars, this song has become known as one of the fastest rap songs ever recorded.
If you're looking for a good dose of high-energy hip-hop combined with incredible wordplay, look no further than Twisted Insane's "The Chop Shop"!
20. DJ Lil Sprite – "Undaground Choppers 6"
DJ Lil Sprite's "Undaground Choppers 6" is an explosive rap song gaining momentum since its release.
It has been described as the fastest rap song ever created, with its words and bars arriving at a lightning-fast speed.
The fiery energy of the track creates an unforgettable experience for listeners as Lil Sprite spits out lyrics with razored precision and skill.
Combining powerful lyricism with a gripping beat, Undaground Choppers 6 will surely get hearts racing and feet tapping in no time. No matter your preference in music, this song will surely leave a lasting impression on you.
FAQs
Below are some faqs related to Fastest Rap Songs.
What song did Eminem rap the fastest?
Eminem's fastest rap song is "Godzilla," which features a verse where he raps 224 words in just 31 seconds, averaging 7.23 words per second.
Which song has the fastest verse?
The song with the fastest verse is "Rap God" by Eminem, which features a verse that contains 97 words in just 15 seconds.
Other songs with fast verses include "Worldwide Choppers" by Tech N9ne and "No Flockin" by Kodak Black.
Is Godzilla the fastest rap song?
According to Guinness World Records, "Godzilla" by Eminem featuring Juice WRLD holds the record for the most words in a hit single, with a total of 1,560 words in just over six minutes.
However, it is not officially recognized as the fastest rap song ever. That title is currently held by "No Clue" by Ricky Brown, which features 723 syllables in just 51.27 seconds.
What is the fastest rap on Spotify?
According to Spotify data, the fastest rap song on the platform is "Godzilla" by Eminem, which features a verse with 224 words in just 31 seconds.
Other fast rap songs on Spotify include "Rap God" by Eminem and "Speedom (Worldwide Choppers 2)" by Tech N9ne.
Who is the 1 fastest rapper in the world?
According to Guinness World Records, the title of fastest rapper in the world belongs to Eminem, who rapped 1,560 syllables in 6 minutes and 4 seconds on his song "Rap God."
However, many other rappers are known for their fast rapping skills, such as Tech N9ne, Twista, and Busta Rhymes.
Is Rap God faster than Godzilla?
Eminem's 'Rap God' has an average of 9.6 words per second, while the fastest part of 'Godzilla' has an average of 10.65 words per second. So technically, 'Godzilla' is faster than 'Rap God'.
Can you rap very, very fast?
Yes, some rappers can rap very, very fast. Their rapid-fire flow and delivery often defy the laws of physics, as many syllables fit into a single beat or bar.
Rappers like Busta Rhymes, Twista, Eminem, and Tech N9ne have earned their reputations with lightning-speed rhymes.
How to rap without losing your breath?
To improve your rap flow and breath control, practice breathing exercises, using proper posture and breathing techniques, and gradually build up your endurance through regular practice.
It's also essential to choose the right tempo and rhythm for your rap style and take breaks to avoid overexertion.
How do you rap with a bad voice?
While having a good voice can undoubtedly help with rapping, it's not the only factor determining success.
Some tips for rapping with a lousy voice include focusing on your lyrics and delivery, practicing your breathing and vocal control, and experimenting with different styles and techniques that work with your unique voice.
Remember, confidence and authenticity are critical in any genre of music.