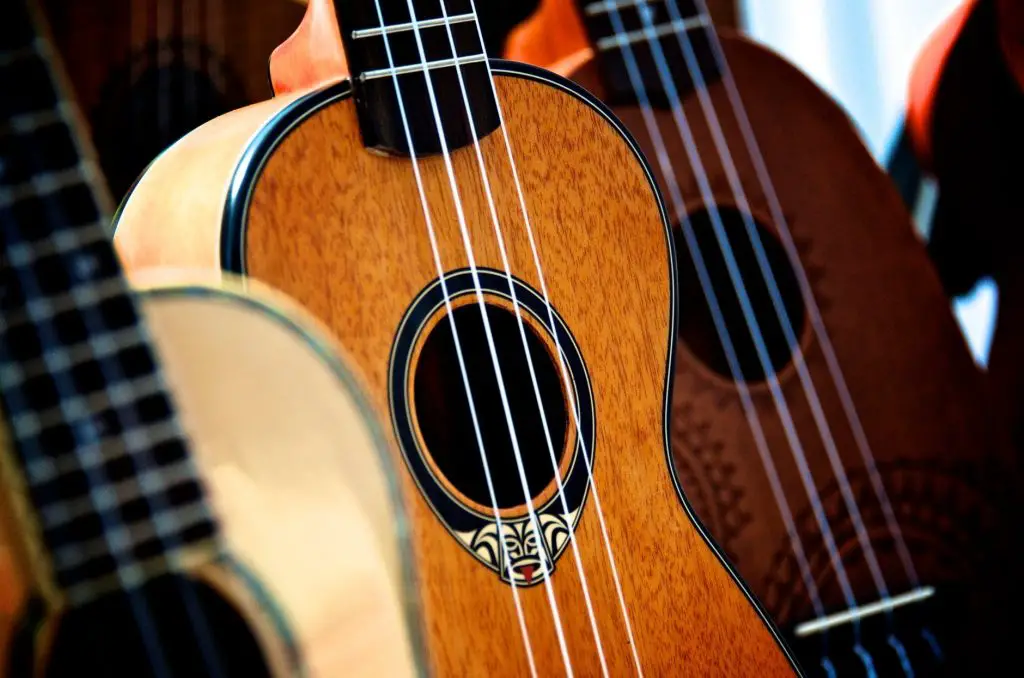 Let's go to find out some good ukulele brands for absolute beginners.
Kala:
Established in 2005, Kala has become one of the most well-known ukulele manufacturers all over the world. It has so far produced over 120 models for professional musicians or hobbyists alike.
Kala is based in the town of Petaluma, California, but they have a factory in China. They got a lot of big fans because of a diverse range of products. You can easily look for a suitable ukulele, from great beginner to top end pro models.
For the general price, it also offers a wide range of price depending on the type and quality of the ukuleles, from $100 to even thousands dollars. The sounds produced by their ukuleles are great, loud enough and have a good tuning stability. It is a good brand to invest!
Luna:
This company deals with different types of string instruments, including both guitars and ukuleles. It has become popular since 2005 and currently is on the list of favourite brands to most musicians.
Their products are most well-known for the stunning design, but people also love it for the super usability and variety of features.
You can easily choose a Luna ukulele with really good offers, normal ones only cost from $100 to around $300 or a bit higher. Despite amazing price, Luna products create immense and high pitching sounds with good volume and sustain. It will never make you disappoint!
Oscar Schmidt:
Oscar Schmidt is well-known for the names of "Oscar Schmidt Inc.", "Oscar Schmidt Musical House", "Manufacturers Advertising Company", "Oscar Schmidt-International Corporation", or "Oscar Schmidt-International Inc." It got a long history since the business started in 1879 and was purchased by Washburn International in 1978.
Although the price of this brand is not too high, it is still considered a bit higher than other brands. With an average price of $150 you will possess a fantastic instrument with good quality. It also has high tuning stability, as well as deep and lively sounds.
Cordoba:
When it comes to string instruments, Cordoba would definitely be on the most recommended list. This Spanish brand has gained a global appeal among different types of musicians with diverse abilities.
Since 1997, Cordoba started evolving the nylon string guitars. Until now they're still best known for those products. But their ukuleles are also popular to music lovers. It gives a tasteful look and musical tone at reasonable price. With only from under $200, you can already get good models with fantastic value!
Martin:
Martin has an undeniable reputation for ukuleles. There are even many collectors who refuse to play any other instrument but Martins.
Started since 1916, Martin has become the largest ukulele producers all over the world. There are a number of different styles (from 0 to 5 – without no. 4). The price is increased along with the order of the number.
Generally speaking, Martin ukuleles' price can be considered higher than other instruments companies. The cheapest one is around $400, which is quite expensive to ordinary people. However, it really blows you away in terms of quality and sound. If you are going to play ukulele professionally, this brand would be one of the must-have items at your side.
Lanikai:
People usually argue if Lanikai or Kala ukulele would be better. Actually, the difference is not much. Lanikai ukulele is also a fabulous instrument to learn and play with its straightforwardness and social influence.
Lanikai is a great brand that offers a lot of good features and usability that most other cheap ukulele fails to provide. They are one of the few manufacturers that usually gets positive reviews from clients. From $100, you will be able to possess a ukulele good enough for beginners.
Ibanez:
This brand is famous for a variety of models, including both acoustic and electronic instruments. Started from Japan, Ibanez is one of the first Japanese instrument companies to gain significant attention in the United States and European region.
There is an interesting thing about their ukuleles: They have a radiused fretboard (curved outwards slightly), while normal ukuleles usually have flat fretboard. The main material used to produce Ibanez ukuleles is mahogany, which brings about a very pleasant well-rounded sound.
Acoustically, it is really rich in tone with good warmth. It also has great playability. Usually, it will cost about $200 to purchase a normal ukulele of the brand. But with its reputation, it is worth trying!
That's all! There are hundreds of other ukulele brands with different manufacturing factories around the world. You can try with those 7 brands mentioned first, then look for another suitable ukulele when you get more experience!