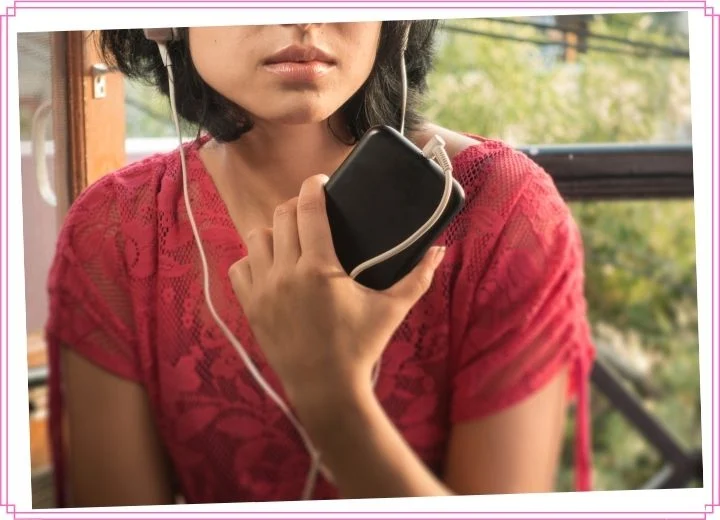 Maybe we do not need to explain to you what Youtube is. It is a vast video hosting platform to share videos and search videos for free.
But, have you ever wanted to listen to YouTube videos in Podcast form? It may sound crazy, but the good news is it is possible.
Today, we will cover how to listen to youtube like a podcast. So let's read on!
How to Listen to YouTube Like a Podcast?
This process is surprisingly simple. The solution you need is Spread,  Hubhopper, and PodSync. 
Using Hubhopper
This platform allows you to convert a YouTube video into a podcast in a few steps without creating new content.
Step 1: Sign up and create a new account on this platform.
Step 2: Add the YouTube channel details to your Podcast channel.
Step 3: Upload your episode (MP4 format is available, but you should choose MP3 ).
Step 4: Publish podcast live.
If the video file size is lớn hơn 200MB, you need to upload it onto the Hubhopper studio editor and convert it into MP3 with a click of a button.
Using Spread
It allows you to convert your content into more content. It includes converting a youtube video to a podcast.
The conversion process is speedy. However, it is not entirely free. You will have to spend $0.03 per minute of video with this platform. In general, it's a reasonable fee.
Step 1: Sign in if you already have an account or register if you are new.
Step 2: After registering or logging in, press "contents" and click "create."
Step 3: Next, enter the video URL you want to convert. You'll see a preview and the video title. Next, press "save."
Video to podcast conversion will be in progress. You won't have to wait too long. On average, you will need to wait two minutes to finish converting a 10-minute video.
Using PodSync
It allows you to convert a Youtube video to a podcast.
Furthermore, every time a new video is released, it will automatically download in your favorite Podcast app, ready for offline viewing. It sounds like a dream, doesn't it? Here is how it works:
Step 1: Access your favorite channels through the available web browser. It could be Safari for iOS devices. After that, press and hold the URL bar and copy it.
Step 2: Navigate to PodSync and paste the copied URL into the box in the screen center. Soon you will get another URL.  You'll have to copy this URL 
Step 3: Open your favorite podcast app and make sure it supports the video format. In this guide, we use Apple's Podcasts app.
Step 4: In this app, you need to navigate the Library tab. Then, click Edit. 
Next, click "Add a Podcast by URL." A box to paste the URL will appear, and you will have to paste the URL you just copied in step 2.
Step 5: Tap Subscribe, and you are done.
Why Should I Want to Convert YouTube Videos Into Podcasts?
There are plenty of good reasons to convert these videos into podcasts. Let's take a look at the main reasons.
Reach More Audience
The fact is that your YouTube channel is only available to YouTube subscribers or users. Meanwhile, Podcasts are available on multiple platforms and devices. It means you can access podcasts from multiple devices for free!
You can find your favorite podcasts on hundreds of different platforms, such as:
Google podcasts
Apple Podcasts
Jio Saavn
Gaana
Wynk Music
Hungama
And more
You can also listen to your favorite shows through multiple devices, such as:
Smartphone
Smart speakers
Tablet
Smart TVs
OEM devices
Smart cars
Lower Data Consumption
There is no denying that audio content data consumption is much lower than video content data consumption.
As a result, there is no doubt that many audiences avoid constantly wasting gigabytes of data on video formats by switching to podcasts.
Passive Content Consumption
Honestly, have you ever felt annoyed when you have to constantly keep the phone screen unlocked just to listen to a song on Youtube?
But, many products do not make too much sense in terms of content, such as songs, storytelling sessions. Most audiences are only interested in their sound.
However, they can't turn off their screen just because the platform does not allow it. So it will annoy you when cooking, running, driving, commuting.
Let's say you want to hear a ghost story that is two hours long. Imagine how much your phone battery drain to keep the screen unlocked for two hours.
Frequently Asked Questions
1. How are podcasts different from Youtube?
Podcasting is usually audio-only, although some shows are video-based. In contrast, Youtube is a video streaming platform, which requires people's attention.
You can use Podcasting while traveling and doing other tasks while the Youtuber wants to attract the followers' attention.
2. Where can I listen to Podcasts?
Here're some of the most common podcast directories that users can distribute to via BuzzSprout:
Apple Podcasts
Stitcher
Spotify
Google Podcasts
IHeart Radio
OverCast
TuneIN
Alexa
Castbox
Podchaser
PocketCasts
Castro
3. What are the advantages of podcasts?
You can consume them everywhere.
Multiple platforms.
You can listen to them in many different situations.
You can upload them to YouTube.
Make information personal.
Convenient and easy to consume.
They are on-demand technology.
Conclusion
Hopefully, you have got some good ideas on the topic "how to listen to youtube videos as podcasts."
This guide will benefit those who don't like the YouTube site or app. It is ridiculous to visit the site to see something new.
Thank you for reading! Please share this article with loved ones who just want to hear the sound when the phone screen is off.