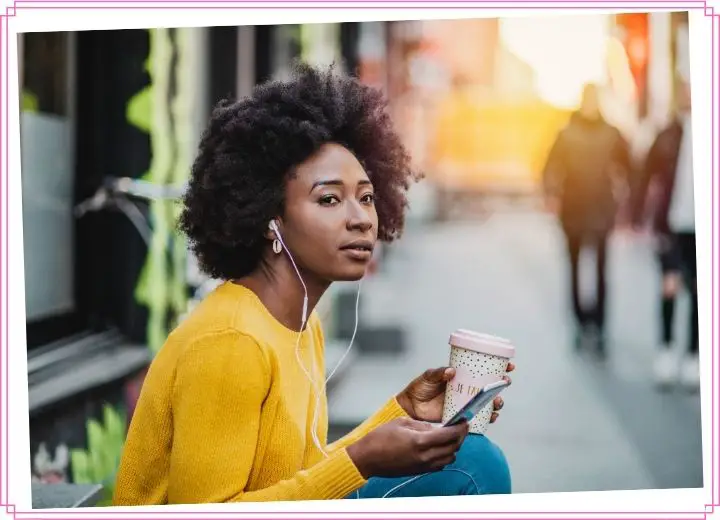 Millions of people worldwide loved Adnan Syed's narrative in season one of the Serial. But what should you listen to that you've finished the 12-episode run?
Since it all began with Serial, I decided to compile a list of podcasts comparable to Serial.
If you are looking for what podcast to listen to after Serial, you are at the right place. You're likely to find something to fill the Serial-shaped hole in your heart, from other stories of possible unjust convictions to masterfully produced investigative podcasts.
What Podcast To Listen To After Serial?
Serial is a podcast produced by Serial Productions. Throughout the season, Serial tells true crime stories. Here are 14 alternatives to Serial.
If you haven't heard about the Atlanta murders that began in 1979 from other true crime podcasts, you should try listening to the story from the Atlanta Monster podcast. The story is still startling and exciting after more than 40 years.
As the deaths of young boys begin to pile up, authorities are ready to blame the killings on the severe first suspect they come across. Is he honestly the Atlanta Monster or only a handy scapegoat?
Culpable is a new investigative true-crime podcast from Black Mountain Media and Tenderfoot TV. It looks at unsolved individuals who have avoided justice.
On February 26, 2014, the police discovered Christian Andreacchio dead in the upstairs bathroom of his residence from a single gunshot wound to the head.
Despite overwhelming evidence that Christian's death was not just a homicide but a premeditated murder, local police deemed his death a suicide after a 45-minute inquiry.
Dennis Cooper, the show's host, investigated and presented a gripping tale of a mysterious death, the questions surrounding it, and a bereaved family's constant search for justice.
Criminal is a true-crime podcast. The show presents itself as narrating stories about individuals who have done wrong or mistreated.
Spohrer and Judge have indicated that they develop episodes by researching topics they're interested in until they discover one that fits the program.
Each episode of Criminal delivers a new narrative on a different topic. The show has previously featured a mother-daughter coroner duo and an African-American man who was unlawfully shot by police in front of his mother and father.
Producers release new episodes twice a month, on Fridays. Criminal received the Webby Award for Podcasts and Digital Audio in 2018 and 2019. In the category Podcasts, Criminal received the 2020 Webby Award for Crime & Justice.
Darknet Diaries is a blog about the dark side of the internet. It talks about a podcast about hackers, breaches, shadow government activities, hacktivism, criminality, and everything else in the network's dark corners.
Original interviews, audio footage, and Rhysider's narration thoroughly deconstructed a single issue in each episode, which lasts around 30 minutes to an hour. The show's journalistic style can appeal to your inner investigator and productively substitute the thriller novel you dream about.
Payne Lindsey hosts Up and Vanished, an investigative documentary-style podcast. The show looks into horrible cases involving missing individuals by going over old leads, interviewing witnesses and locals, and doing on-site investigations.
The podcast quickly rose to the top of the iTunes rankings, gaining attention and reputation in the small Georgia town of Ocilla. It reignited the conversation on the case after a twelve-year hiatus.
The Georgia Bureau of Investigation's spokesman praised the media for keeping the public engaged in the case in a statement announcing Ryan Alexander Duke's arrest in connection with the murder.
In 2018, Up and Vanished launched a second season dedicated to Kristal Reisinger's 2016 disappearance.
Over My Dead Body is a true-crime podcast created by Wondery and presented by Matthew Shaer and Robert Moor. It debuted on January 29, 2019, and there are currently 19 episodes available.
The first season chronicles Dan Markel's murder trial. In Wondery's latest true-crime podcast, Dan Markel repeatedly dies.
He narrated his story in the form of an unfurling spiral, with each revolution revealing a new detail or viewpoint.
The implosion of Dan's marriage and its terrible repercussions are rebuilt by journalist Matthew Shaer throughout the six-episode series, showing a sophisticated scheme that speaks of the catastrophic possibilities of a love gone wrong.
The narrative is gripping because it depicts so much evil, both personal to Lyn and broad school culture, and many people participated in both! There is no excuse for tolerating and ignoring Chris Dawson's actions, from people to institutions.
The Canadian Broadcasting Corporation released Uncover in 2018. Each season, a new journalist hosts, which dives into Canadian and worldwide crime stories.
Bomb on Board's second season earned the RTNDA Canada award for Best Original/Enterprise Journalism in 2019.
Dirty John is a true crime story brought to life through audio, and it will instantly captivate any Making a Murderer fan. After meeting through a dating site, a mysterious stranger enters the life of Debra Newell, a 59-year-old single woman yearning for love.
Without giving too much away, everyone can see there's something wrong with this guy except Debra, who is ultimately head over heels in love with him. When Debra's daughter investigates John's background, she finds contradictions in his tale.
It is the start of a disturbing, fascinating, and well-documented narrative that you'll want to read in a weekend.
Adrien McNaughton, a five-year-old kid who vanished on a family fishing trip in Eastern Ontario on June 12, 1972, is the subject of the first season of Someone Knows Something. Ridgen grew up in Arnprior, Ontario, and has a relationship with the McNaughton family.
The second season explores Sheryl Sheppard's disappearance in Hamilton, Ontario. Sheppard vanished on January 2, 1998, only two days after her boyfriend, Michael Lavoie, proposed to her on live television.
Ridgen investigates the case with the help of Sheppard's mother, Odette Fisher. And the backgrounds of both Sheryl and Michael, who is a suspect in Sheryl's abduction, are gradually discovered.
Stitcher, First Look Media, and Pineapple Street Media collaborated to develop Missing Richard Simmons, an investigative journalism podcast presented by journalist Dan Taberski. The first episode aired on February 15, 2017, and the remaining five episodes aired every week.
Richard Simmons, a fitness teacher, and actor, abruptly retired from public life in the film Missing Richard Simmons.
Simmons vanished from the public eye in February 2014 after a distinguished media career spanning over 30 years and a reputation for communicating with people on a personal level.
Audiences loved Missing Richard Simmons, which topped the iTunes podcast charts in Australia, Canada, the United Kingdom, and the United States. The podcast lasted nearly three weeks at the top of the charts in the United States.
Since the podcast boom a few years ago, it appears that the bulk of crime podcasts follow the usual path of "journalist seeks explanations regarding why a certain crime occurred." Happy Face is a unique podcast.
Moore hosts the new How Stuff Works podcast, consisting of 12 episodes. The podcast delves into many aspects of her life.
The Happy Face revolves around Melissa Moore's quest for answers to why her father, Happy Face killer Keith Hunter Jesperson, committed the acts he did.
It started from a beautiful upbringing with family to the parents' divorce when she was ten years old. Finally, it ended up her gradual realization that her father was not the hero she had always imagined.
Bear Brook focuses on the Bear Brook killings. Jason Moon, the show host, began reporting on the horrible case in 2015, and he launched the podcast later that year.
Two women finally solved the issue almost simultaneously, and the host has discussed the outcomes in detail throughout the audio episodes.
The Bear Brook podcast is notable because it describes the genealogical and genetic procedures used to solve the case.
The Golden State Killer's killings were subsequently solved using the genealogy approach. The podcast recorded over 1.1 million downloads by November 2018.
Following a break in the case, the podcast's popularity grew, and by March 2020, it recorded 12 million downloads.
Season two focuses on Joey Watkins' erroneous conviction in Georgia for the murder of Isaac Dawkins, according to Undisclosed.
According to the podcast, Watkins' cell phone records revealed that he could not be the murderer. They indicated that he was on the divided highway where the murder occurred but traveling opposite.
Undisclosed sought to replicate the Watkins trial tapes, which they planned to broadcast so that listeners could hear Watkins declare his innocence. The court consented at first but then changed its mind before duplicating the recordings.
The following video plays an episode that was released on Apr 09, 2018:
Conclusion
Perhaps after reading this collection, you can find out what podcast to listen to after Serial. Believe in me, and once you start listening to something from the true-crime genre, it's challenging to stop.
Have a good time listening to your favorite stories!