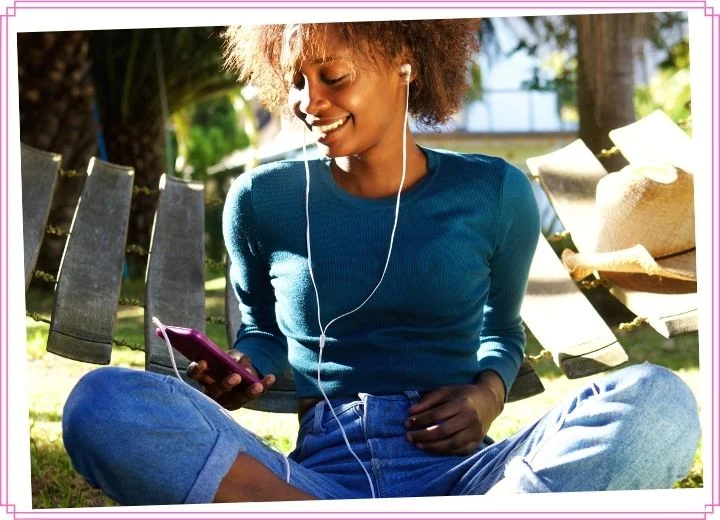 Podcasting gradually proves its popularity, with the number of listeners increasing every month. Once you have put in the effort to build your channel, you will want to measure its success.
How to find out how many listeners a podcast has? Use the following third-party resources to assist you in analyzing your channel's performance and activity.  Let's dig deeper into these platforms in the article below!
How To Track Podcast Listeners? 9 Podcast Analytics Tools
Use these third-party tools to check the performance parameters of your radio program. We have compiled a list of applications that you can refer to below:
#1. Transistor
The Transistor is an application that provides advanced program storage and analysis services. You track and monitor the progress of your personal channel.
One of the other advantages of Transistor is the detailed sharing of data and analysis with its marketing team to create more optimized advertising campaigns.
#2. Castos
If you're new to podcasting and searching for how to measure podcast listeners, Castos is the right app. This tool can record new style experiments, save long episodes or launch new shows.
The most notable advantage is that these actions do not take too much memory. The main problem with Castos is that you cannot schedule posts without the WordPress plugin.
#3. Blubrry
Blubrry is a hosting platform suitable for those already well-versed in podcasting. It has outstanding service quality and efficiency.
You can discover who your listeners are through the platform and what devices they use. Those parameters can help you grow your channel even more powerful.
#4. Podbean
For those who need a powerful tool for in-depth situational analysis, data, and trends, Podbean will be of great help. Not only can you evaluate data, but the platform also allows you to download metrics for in-depth analytics.
Podbean also shows the audience's geographic location to aid in better targeting when running ads. These statistics are essential to get the most out of your channel's potential and increase your reach.
You can also build a worldwide community of listeners with them.
#5. Anchor
Anchor is a zero-cost way to store and analyze podcasts. With just one click, you can distribute your assets across the platform. Some of the partners include Google Podcasts, Apple Podcasts, and Spotify.
This platform will assist you in monitoring various types of channel performance and metrics. Use the easy-to-read podcast analytics dashboard to grow your audience.
Anchor is available on both phones and computers so that you can record content anywhere. Editing episodes is also straightforward.
#6. Podtrac
One of the most significant advantages of Podtrac is that it gives publishers and advertisers access to reliable analytics metrics. With this information, you can create more effective advertising campaigns.
Podtrac comes with "Unique Monthly Audience," a unique metric in their industry. You can access detailed demographic information about your audience to get more insights from them.
#7. Chartable
Chartable is a platform to help you understand and engage your audience. It allows users to determine which marketing channels work effectively to develop specific plans. You can gauge channel metrics from Breaker, Stitcher, Spotify, and Apple Podcasts.
The service's podcasting tools also allow users to create daily or weekly rankings. You can evaluate the reports to better overview the growth situation.
#8. Fireside
Fireside's primary use is to collect real-time podcast statistics about your unique downloads. This information will allow your data server to plan and store episodes more quickly and efficiently.
#9. Backtracks
Backtracks bring you the most detailed and in-depth analytics. It lets advertisers and podcasters know if downloaded material is being played. This information is crucial.
These comprehensive insights will help you analyze what is working and missing from your channel's content. You can use that to redesign your channel to attract more people.
Why Do You Need To Know Podcast Analytics?
Many people wonder about the importance of your radio channel performance statistics. They asked why analytics tools and applications were born.
These numbers and information play a vital role in developing your radio channel. Let's dig into some of their benefits.
#1. Understanding Your Audience
Your channel's episode analytics provide and analyze listener data for more insight. You'll have a clear understanding of the majority of your audience and which platforms are performing best.
With clear and intuitive statistics, creators will target the right audience to build compelling content and advertising.
Data on audience numbers, time and place, listening style, and platform are all factors in reaching your audience. It allows creators to tweak or enhance their activities.
These figures are also not fixed but change over time. Therefore, it is the most objective way to evaluate the performance.
#2. Gauging Your Growth
Once you've purposefully monitored your channel's performance, you'll be more proactive in taking development measures. Metric analysis reveals gaps in your plan to fix quickly.
If your podcasts can grow well, the chances of making a profit will increase accordingly.
33. Measuring Your Earning Potential
The growth of your channel will be directly proportional to your earning potential. The income of podcasters mainly comes from advertising, with the more listeners, the more money you will make.
This metric is called "cost per mille" (CPM). So just by looking at how many people are downloading your episodes, you can start strategizing to create ad space on your show and make money.
Which Analytics Is The Most Significant?
We already understand the importance of podcasting statistics. However, not all data is created equal. Some of it is more impactful and forces podcasters to develop an effective plan.
The most notable data include:
#1. Actual Listen Number
The number of times your audience listens to your show is far more critical than the number of downloads. The main reason is that advertisers only pay based on the number of listens. It is your primary source of income.
#2. Average Consumption
Average consumption shows how long your listeners interact with you and when they leave.
Take the time to research the performance of each episode. It will give you a more detailed view of the show's performance.
The passages that the audience often skips are points worth noting. You can study to adjust to the program later.
Are many episodes too long to make listeners feel bored? Should you break them down into sections to make them easier to follow?
#3. Audience Demographics
Demographics are essential for content creators to reach their exact target. Each age, gender, or ethnicity tends to be different.
You need this information to tailor your content. Some great crawling tools also let you learn about other artists your target audience is interested in.
This information will help you make a more comprehensive assessment of your competitors. It would help if you also relied on support from Apple, Google, or other platforms to get the most overview.
#4. Top Performing Episodes
The episodes with the highest number of listeners are the most engaging content of the show because they are more SEO optimized. Compare the performance between episodes to find the best direction.
Frequently Asked Questions
#1. How Do You Find Out How Many Listeners A Podcast Has?
Check a podcast's social media accounts to learn about a channel's audience size and engagement. Usually, you can visit their official website to find a link to their social media accounts.
Look for this site in most podcasting apps.
#2. Can Someone See If You Listen To A Podcast On Spotify?
No, they can't. No one can see what you're listening to in a playlist once you've enabled a private session. The information also won't show up on your feed.
#3. How Do You Know How Many Listeners A Podcast Has?
You can track listener numbers and downloads through podcast hosting platforms. The detailed dashboard will tell you about the complete information.
If your hosting platform doesn't have built-in analytics tools, use third-party tools. You can also see the number of channel subscribers on different platforms.
Some sophisticated tools can also provide detailed information about the object, such as IP address or location.
#4. What Makes Your Podcasts Popular?
Popular radio programs with high ratings often come with the following characteristics:
Invest in good recording equipment to optimize the sound quality of your shows.
Optimize the SEO quality of the program.
Advertise intensely on your social media, official website, and email.
Build rich and engaging content and themes.
Adjust the correct duration and format.
Listen to objective opinions.
#5. How To Attract More Listeners For Your Podcasts?
To make your radio show more popular and reach, follow a few tips:
Advertise via email and announce the program's launch schedule.
Convert podcasts to Youtube as videos.
Offer interesting content to be featured on top referral pages.
Convert the format of the show to reach a wider audience.
Use optimized audio recordings to improve visibility in search results.
To learn more tips on growing your podcasting channel, check out the video.
Final Thoughts
How to track podcast listeners? Many tools and platforms on the market allow users to review podcast performance stats. Depending on the needs of each individual, make the most suitable choice.
If you're serious about podcasting, put a lot of heart and effort into it. The hard work of innovating, improving, and developing will bring you desirable results.
We hope this article has brought you helpful information. Thank you for reading!