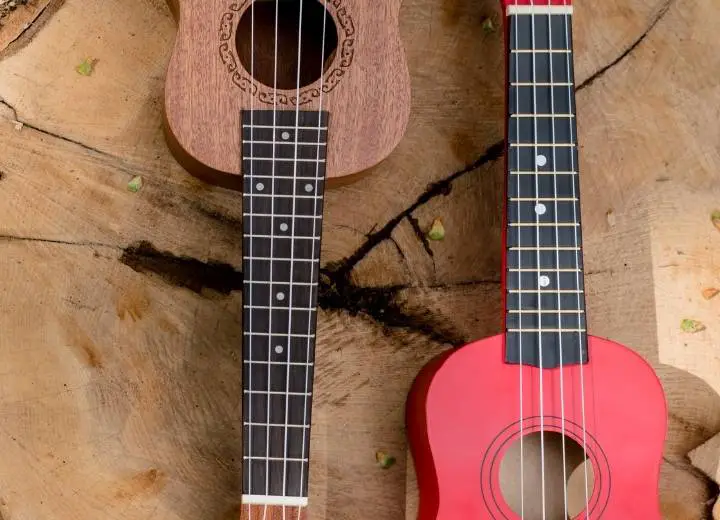 There are hundreds of ukulele brands out there. Among that, Kala and Cordoba seem to stand out most. But, you do not need to buy both. Which one will you choose?
This article will help you compare Kala vs Cordoba ukulele right now. Let's read on to discover.
Introduction of Kala vs Cordoba Ukulele
Some people these days tend to choose the ukulele over the guitar. A ukulele seems to be easier to use.  Its supple nylon strings are softer on your fingertips than guitar strings and do not cause finger discomfort.
Kala and Cordoba are among the most popular choices when it comes to the ukulele. Let's browse some introduction lines about these brands.
Kala Ukulele
Kala Ukulele is a relatively young ukulele brand that has made quite an impression. It is an excellent alternative for anyone looking for a well-made, high-quality ukulele at a reasonable price.
This ukulele is especially useful for those who want to study playing the ukulele but don't want to spend a lot of money.
Cordoba Ukulele
Cordoba is primarily a guitar manufacturer, with a focus on acoustic guitars.
Although it appeared not a long time ago, it has established a solid reputation and has a long list of notable admirers. The brand often receives positive feedback from users.
Constructions of Cordoba Ukulele vs Kala
The most important criterion for choosing an instrument is construction. We will consider its tuners, strings, and tonewoods.
Tuners
Kala and Cordoba employ different tuning mechanisms, but the underlying principle is the same.
On the other hand, Kala took a giant step ahead in 2020 by introducing new ukuleles with advanced tuners.
These tuners are far superior to standard ones, and they also keep the ukuleles in tune for much longer. They are also far lighter than normal tuners, and they are now available in Kala new series.
Strings
Both Kala and Cordoba utilize Aquila strings. Kala even applies these strings on its most affordable instruments, contributing to its reputation for excellence across the board.
While Cordoba only employs Aquila, Kala also sells ukuleles with D'addario products for a more traditional tone and experience.
Kala additionally uses a special set of Japanese strings. Many experts like this application. These strings are available as a sole bundle.
Tonewoods
Cordoba's guitars are mostly made of conventional tonewoods. Yet, they still have some collections made of other materials. These are all great-sounding woods that you'll find in the majority of ukuleles.
In terms of Kala, it has the most high-quality tonewood choices of any brand. Kala offers a wide range of woods to responsibly sourced exotic possibilities.
Although Kala is more famous for its wood choice, both firms have excellent quality control and attractive instruments.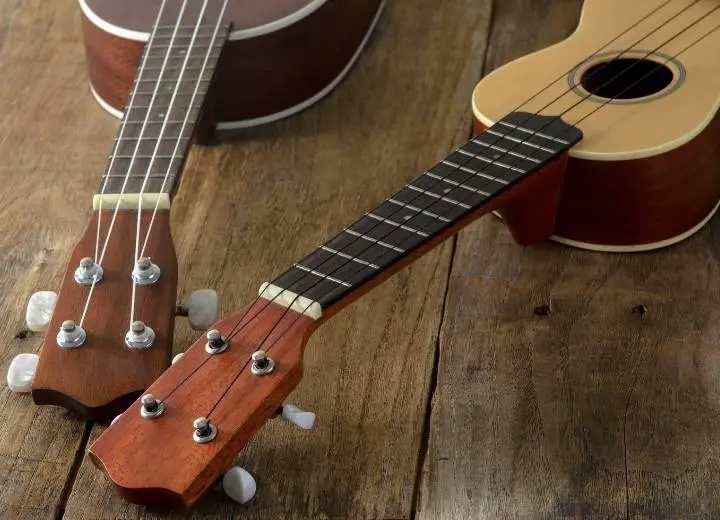 Price of Cordoba Ukulele vs Kala
Ukulele's price depends on its type.
For beginners: While Cordoba's 15-CM series has one of the greatest instruments for freshers, Kala owns an amazing selection of high-quality products under $100.
Many of Kala's instruments are more valuable than their prices, earning a big point for Kala over its competitors.
For intermediates: Both of these businesses thrive in the ukulele market. The majority of Cordoba's finest instruments cost no more than $400.
Because Kala has several collections, it also offers a wider range for intermediate, from $100 to $500.
For Professionals: Kala ukuleles' price varies in each model. The most expensive one for advanced players may cost up to $3000. Cordoba seems to supply more affordable ukuleles.
Both brands are always evolving and introducing new models, so if you are looking for a top ukulele, keep an eye on their websites.
Series of Cordoba Ukulele vs Kala
Both brands allow instrument players to select one model from the collection of numerous ukuleles. They are available in concert, tenor, soprano, and baritone types.
Yet, Kala has been well known for its diverse models. These ukuleles vary in colors, shapes, and materials. As a result, you may have more choices. It is also easier to pick the one you like.
Pros And Cons of Cordoba Ukulele vs Kala
We have compared all the criteria. In this section, we will look at their benefits and drawbacks.
#1. Kala Ukulele
Pros:
The sound is nice.
The brand offers a wide range of prices.
Kala ukulele has solid construction and a natural-looking finish.
Cons:
The tuner is a little fragile sometimes.
It could be a little too flat from the perspective of some experienced players.
#2. Cordoba Ukulele
Pros:
The price is affordable.
The ukulele gives an appealing and pleasant sound.
You may find it simple to deliver, thanks to the tuner.
Cons:
Some products do not include the bag.
Some do not have an appropriate finish.
Which One Is Better?
Cordoba's recent growth in popularity mostly fuels the Cordoba vs Kala argument due to increased sales on internet retailers.
However, beginner ukuleles are not their strong suit, and Cordoba's real offers have stayed essentially unchanged for the past five years.
Cordoba might be an ideal choice for you if you want a high-quality ukulele that looks like a conventional guitar.
On the other hand, Kala is a far better bargain if you are a novice or a fan of classic ukuleles and creative designs.
Conclusion
In this article, we have shared with you about Cordoba ukulele vs Kala.
The final decision depends on your preferences and budget. No matter what brand you choose, we hope that you will have a great musical experience.
If you still have some questions, please feel free to ask. We are always willing to assist you.
Thank you for reading!