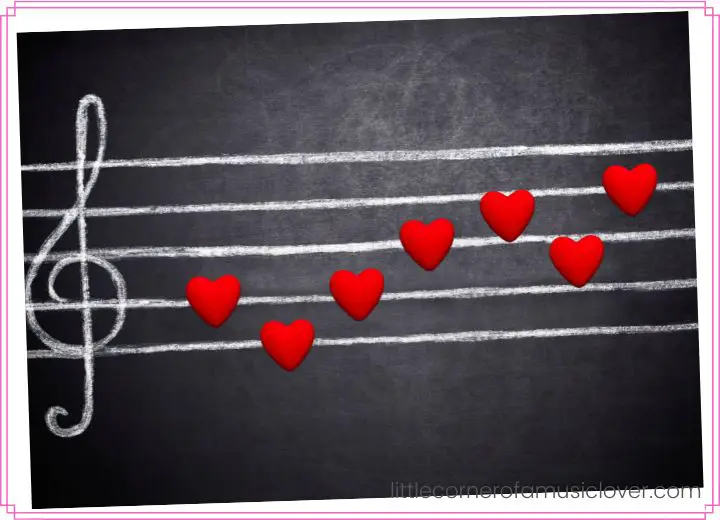 Whether you're a longtime fan or just discovering Mac Miller's music, this list of his greatest love songs is a must-listen. From soulful ballads to upbeat jams, there's something for everyone.
Mac Miller was a master of blending hip-hop and love songs. Check out this list of Mac Miller Love Songs of All Time, and get ready to feel all the feels.
1. Love Lost
Mac Miller's "Love Lost" is an intimate exploration of heartache and regret, painting a vivid picture of a tumultuous relationship that has gone awry.
Its sparse piano-driven melody and yearning lyrics speak to the pain of lost love from both sides: one pining for their partner while the other struggles to come to terms with what was.
Miller touches on themes of doubt and confusion as he reflects on how quickly things can change in relationships, making "Love Lost" a powerful yet bittersweet reminder that sometimes love is not enough.
2. Cinderella (feat. Ty Dolla $ign)
Mac Miller's track "Cinderella" is an inspirational love song about the struggle of falling and staying in love.
With beautiful, soothing melodies and honest lyrics, Mac captures the vulnerability of a relationship and the joy that comes with it.
The beat is simple but effective, allowing his thoughtful words to be heard. With lines such as: "Can I find my way back in your heart/ Take me away from this dark place," it's hard not to hear Mac pouring his soul into the song.
Cinderella reminds us of how powerful unconditional love can be and gives us hope that our fairytale will come true someday.
3. Stay
"Stay" by Mac Miller is a beautiful and heartfelt love song. It's an ode to the person in his life, with Miller singing about how truly blessed he feels to have them.
The lyrics are romantic yet honest, conveying a vulnerability rarely heard in pop music.
His silky smooth voice weaves through passages of lyricism, making it clear how deeply he cares for this person.
Accompanied by soulful production from Jon Brion, it's an effortless blend of R&B and hip-hop that allows Miller to express his feelings for the one he loves fully.
This song will tug at the heartstrings and bring out those warm and fuzzy emotions in listeners everywhere.
4. Skin
The song "Skin" by Mac Miller is a beautiful, heartfelt love song that speaks to the power of genuine connection and deep affection.
With gentle piano and strings, Mac's smooth vocals reflect the strength of two hearts joined in love.
His simple yet meaningful lyrics paint a vivid picture of friendship when two people are truly devoted to one another and allow their hearts to open up without fear.
5. Youforia
"Youforia by Mac Miller is a beautiful, mellow love song. It has dreamy acoustic guitar riffs and light percussion that come together to create an instant feel-good vibe.
Miller's signature smooth vocals take on the lyrics of being in love and appreciating it – giving way to the hopeful sentiment that with love comes newfound strength.
Essentially, this song is about finding solace in someone else and allowing them to bring out the best in us.
Perfect for a laidback evening with your loved one, Youforia captures a romantic essence that would be hard to match."
6. Someone Like You
"Someone Like You" by Mac Miller is a beautiful love song that expresses the desire to find someone special and unique.
The gentle rhythm of the instrumentation combined with Mac's emotive vocals creates a relaxed, laid-back atmosphere perfect for letting your worries drift away.
The lyrics describe the longing for someone who stands out from the crowd and can truly understand you on a deeper level.
With its poignant messages of hope and possibility, "Someone Like You" will provide comfort and insight no matter where you are in life.
7. Soulmate
https://www.youtube.com/watch?v=IPOB4wfUXTc
"Soulmate" by Mac Miller is a beautiful love song. The track starts with Mac's soothing and smooth lyrics about how he meets his other half as if it were fate.
The beat is simple yet powerful as it builds up to the chorus and allows you to hear the emotion in every word he speaks.
This track perfectly represents what it feels like to have someone who simply gets you; that feeling of being understood and accepted unconditionally.
The beauty of this song lies in the fact that it is relatable for anyone going through tough love times or celebrating a special bond with someone they care deeply for.
8. Objects in the Mirror
Objects in the Mirror by Mac Miller is a beautiful love song. With its soothing piano instrumentation, Miller paints a picture of a loving relationship built on trust and understanding.
The lyrics compare being with someone to looking into a mirror, where the reflection seen is of two people becoming one entity.
In the song, Miller also expresses his longing for commitment and stability as he reflects on his romantic relationships.
He speaks of finding comfort in the presence of his loved ones and cherishing them as if they are irreplaceable objects in an ever-changing world.
Miller's heartfelt delivery creates an atmosphere of compassion and serenity that can be felt throughout the track.
9. Clarity
"Clarity " by Mac Miller is a beautiful love song that perfectly captures the feeling of being in love.
Its strong beat adds to the lyrics' passion, showcasing Miller's knack for creating simple yet emotionally compelling melodies.
The chorus hits you right at your core as Miller croons, "I don't think I love you like I used to" – it's an incredibly relatable and moving line that will stay with you – whether you're listening through headphones or belting it out in the car.
The overall vibe of this track is nostalgic and thought-provoking – creating an atmosphere of genuine emotion and clarity within the listener.
10. ROS
Mac Miller's "Love Song" is a heartfelt and soulful ode to loving someone wholeheartedly.
Miller's raps are honest and sincere as he reflects on his growth and attempts to relate his newfound knowledge to his partner's.
The song features an easy-flowing beat and jazzy piano chords that create a laidback atmosphere and perfectly complement Mac's flow.
Additionally, the chorus of background singers provides a beautiful ambiance that gives the track an additional weightiness and emotional texture.
This song is an excellent example of how true love can be expressed through meaningful lyrics and a carefully crafted instrumental arrangement.
11. Dunno
https://www.youtube.com/watch?v=VtfTlL8OjNw
"Dunno" by Mac Miller is a beautiful love song about the joy of loving somebody completely.
The song starts with melancholic chords on a piano but soon grows into an uplifting beat as Mac expresses his feelings of being lost and confused in love.
The lyrics draw on shared experiences, such as the confusion of emotions and fear that one might lose one significant other, but ultimately reaffirms how strong true love can be despite all these doubts.
With its laid-back production and Mac's signature soft rap-singing, "Dunno" perfectly captures the helplessly romantic nature of being in love.
12. Missed Calls
Missed Calls by Mac Miller is a beautiful love song that speaks of longing and yearning for someone who has been lost.
The heartfelt lyrics paint an intimate picture of missing someone so profoundly that you can feel it in your heart and mind.
With its soft, mellow beats and dreamy melody, the song captures the beauty and pain of a love that will never be regained.
It's perfect for those who want to express their feelings for their loved ones without saying too much.
A poignant reminder of what we all desire – a deep connection with someone special – Missed Calls by Mac Miller is an emotional rollercoaster ride that will leave you wanting more.
13. Perfecto
Perfecto by Mac Miller is a beautiful love song. It's a modern take on the classic love ballad, with dreamy synths, gentle guitar picking, and a passionate chorus that will swoon you.
The lyrics speak of a deep connection between two people, the kind of love that feels like meeting a soulmate.
It's an uplifting song that celebrates the beauty of true love and is sure to act as a reminder to cherish those special moments together.
14. All I Want Is You
"All I Want Is You" by Mac Miller is a classic love song. It's catchy and upbeat and full of heartfelt lyrics that truly capture the emotions of young love.
The track starts with soft guitar chords before quickly transitioning into a more significant production featuring drums, bass, and backing vocals for a more substantial impact.
Miller speaks to his lover about his deepest desires and feelings, expressing his constant need to be with her.
It's the perfect jam for letting your significant other know how important they are to you; it's sure to put a smile on their face.
15. In the Morning
"In the Morning" by Mac Miller is a loving, mellow track that captivates listeners with its smooth melody and sincere lyrics.
The song is about cherishing the moments with someone you love and finding comfort in their presence in the morning light.
Mac Miller's breezy vocals perfectly capture the gentle beauty of these feelings as he croons about being taken by his significant other and wanting to be with them forever.
As he raps away, a laidback beat and relaxing jazz instrumentals play in the background, creating a tranquil atmosphere perfect for reflecting on those special moments shared between two people in love.
16. Earth
"Earth by Mac Miller is a beautiful love song that captures the essence of unconditional love.
It is filled with meaningful lyrics and soothing tones that capture the listener's attention and give them a sense of comfort.
The heartfelt melodies convey hope, devotion, and togetherness in challenging times. The lyrics are honest and relatable – it talks about loving someone through good times and bad, no matter what the future holds.
The track vividly shows humans coming together to build stronger relationships despite all odds, making it an inspiring piece for anyone who listens."
17. My Favorite Part
"My Favorite Part" by Mac Miller is an appropriate choice for a love song.
The slow, mellow melody and the intimate lyrics reflect the beautiful simplicity of young love.
The track has a dream-like feel that creates an atmosphere of peacefulness and contentment – perfect for romantic occasions.
Miller's smooth voice sings about finding joy in his relationship with someone special, creating a calming ambiance to lull listeners into blissful romance.
"My Favorite Part" is the perfect soundtrack to share with your significant other, making it one of my favorite love songs.
18. Wedding
"Wedding by Mac Miller is a beautiful, dreamy love song that speaks to the depths of love and devotion.
The lush orchestral production and Mac's mesmerizing vocals make this an exceptionally romantic track.
With heartfelt lyrics like 'I write love letters in the sand/in the sky above I plant our hands so we can live loved,' it immediately transports you to a place of hopefulness and belonging.
Perfect for when you want to feel close even if you can't be together, Wedding by Mac Miller is sure to become a classic love anthem."
19. God Is Fair, Sexy Nasty
https://www.youtube.com/watch?v=Iy0eEv0xzA8
"God Is Fair, Sexy Nasty" by Mac Miller is a love song that speaks to the beauty of our existence and the power of connection.
It's a track about finding peace in chaos and being embraced by something greater than ourselves.
The production is mellow and hauntingly beautiful; it gives a sense of eternity with its lush synth chords and soft percussion.
At its core, it's an ode to divine love – celebrating the beauty of intimacy between two people who share an unbreakable bond through their faith in each other.
Its message resonates deeply: no matter how chaotic life can be, something more significant permanently binds us together.
FAQs
Here are faqs related to Mac Miller's love songs.
What was Mac Miller's biggest hit song?
Mac Miller's biggest hit song was "The Way," featuring Ariana Grande, released in 2013.
It was released as the third single from his debut album, Blue Slide Park. The '90s hip-hop-inspired track showcased Mac's smooth flow and clever wordplay, while Ariana added a powerful vocal performance to the track.
The song was a huge commercial success, reaching number nine on the Billboard Hot 100 and earning platinum certification in the United States.
To this day, "The Way" remains one of Mac Miller's most famous songs, and his legacy will live on through this timeless classic.
What song made Mac Miller famous?
Mac Miller became famous for the single "Donald Trump" from his 2011 album Blue Slide Park.
The song, which stayed on Billboard's Hot 100 list for 20 weeks, made Mac Miller a household name and started his career.
It was the first independent hip-hop album to debut at number one on the US Billboard 200 since 1995, and it definitely put him on the map.
What were Mac Miller's last words?
Mac Miller's last words had become a mystery, though some sources suggest that his final utterance before he passed away was, "I'm so alone."
This is in keeping with the reflections of his struggles with depression, anxiety, and substance abuse that are evident in his music.
It's sad to think that this talented artist will no longer be here to share his music or wisdom with the world, but it's comforting to know that through his work, he will always live on.
Was Mac Miller left-handed?
Yes. Mac Miller was indeed left-handed. The Pittsburgh-born rapper was known to write and perform with his left hand, as seen in various interviews and performances.
He would often switch hands when rapping, sometimes even while freestyling, which added an interesting dynamic to his performance style.
After Mac's passing in 2018, many fans began speculating if the rapper was a southpaw due to how he held the mic during specific performances.
Some of these deducing fans were correct in their assumptions – Mac Miller was indeed a lefty.
Did Ariana cry for Mac Miller?
No, Ariana Grande did not cry for Mac Miller. She shared a heartfelt message on her Instagram page that showed how much she cared about him and how his passing had impacted her.
Although it was clear that the singer was grieving her ex-boyfriend's death, she did not shed any tears during the tribute.
Instead, she expressed her feelings by thanking him for all the "amazing moments" they shared together.
Why do people like Mac Miller?
People love Mac Miller for many reasons. His creative and unique style is incredibly appealing, as he mixes elements of rap, jazz, and indie rock to create a one-of-a-kind sound.
He also speaks frankly and truthfully about his personal struggles in his music, which resonates with fans.
His live performances are full of energy and enthusiasm, drawing people in and making them feel connected to him.
In addition, he's a good person who has donated money to many charities over the years.
People respond to the overall sincerity of his music and artistry on an emotional level – it's something you can't help but appreciate!
What personality is Mac Miller?
Mac Miller was a talented artist and rapper known for being pleasant on and off stage.
He had an easy-going nature that belied his creative genius, with a great sense of humor that made him endearing to many.
His songs often exhibited a depth of emotion and introspection that resonated with fans, displaying his own struggles while capturing the hopes and fears of those around him.
Additionally, he advocated for mental health awareness, openly discussing his own journey with depression to help others dealing with similar issues.
As such, Mac Miller truly embodied the essence of what it means to be a role model and entertainer alike.