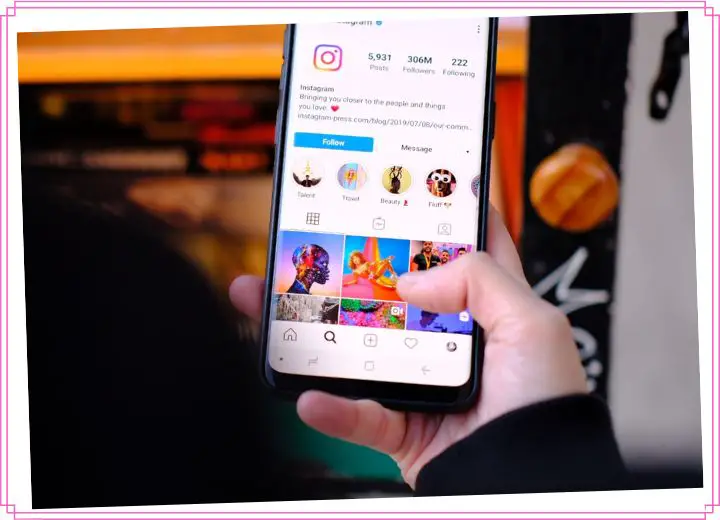 Today it's no secret that Insta has turned into a platform that offers endless opportunities for everybody who wants to spread the word about their product, service, art, or whatever other thing they are willing to put out there.
However, the situation on social media has changed over time, and today there is tough competition among talented people – including musicians, who are using IG as a platform to find the audience and motivate them to buy their tracks on iTunes and other popular music platforms.
Thanks to modern progress, the sphere of social media promotion is highly developed and now you can definitely rely on the support that it offers.
There are many tools and methods that you can use, including paid and free ones, and amongst the paid ones there are several ones that deserve all of your attention.
In this text, we will tell you how a musician can use a chance to buy Instagram followers and what are the positive effects of it, what other paid options are available there for you, and what free methods you can also put your hands on if you have lots of free time.
What to start with if you don't want to spend money
These ones are good because you don't need to spend a single penny on them and you can use them whenever it feels comfortable.
Though we have to mention that you'd have to spend some time and effort on those – it always takes time online, some friendliness, and skill to write a text that's going to engage people. What do we mean?
Amongst all the free hacks that are listed out there, we'd like to accentuate your attention on the opportunity to comment on the pages of people who have already developed their blogs in the music sphere (not only other artists but also the agencies, the thematic profiles that aggregate the news in the sphere, concert organization platforms, etc).
There you will be able to find your first subs and showcase your art to people who are going to be highly interested in it.
However, remember, that your messages there shouldn't remind people of direct ads, these should be engaging, yet light enough so that people wouldn't feel forced to do a certain thing. It usually scares them away and makes them feel overwhelmed online.
The next thing to do after commenting
There is an option that takes some time to find several chats – these are the chats of activity, where people from the same field show each other support.
In your case, it might be chats in Telegram and What's App where your fellow artists might give each other the hand of help.
This option is very convenient in terms of beginning on the platform; if you have a somewhat developed platform, it won't help a lot, but might still give a little boost.
So, what do you need to do? Find a chat and share the links to the posts that you want to see some support on.
It might be several posts in a row or a single post, you're the only one to decide. However, don't forget that you'll have to show favor in return.
This is why if you're getting likes, you need to go on the pages of other people and give them likes as well – if you won't do it several times, you're going to be banned in these chats.
So prepare to click some buttons and spend some time online.
What else to do besides these two options
You can also try to find an opportunity for some free PR. For that, you need to find fellow musicians who are also just starting out on this platform and offer them a collaboration.
You can tell your audiences about each other and therefore expand your audiences and «exchange» them.
This is a very nice way to increase the number of people who would be supporting and not spend any money on it.
Plus, such types of relationships with other musicians might be extremely helpful in the future – you can ask each other for free PR even when you're going to grow bigger. In this case, the benefit is going to increase as well.
Paid stuff: what to start with to not destroy your budget
The best thing to start with would be using a chance to buy real Instagram followers – these don't cost much, plus you're able to choose whatever number that you need.
Moreover, for beginners, it is best to purchase subs several times in a row, because such type of promo is going to look way better than if you'd buy a huge pack of subs in one go.
It doesn't look natural and might cause lots of questions from the people who're already following and supporting you.
And trust us, you should care about each one of your subs, in the beginning, so be careful.
Another important nuance to keep in mind is that you need exclusively real subs for your page; any other option is not going to be that helpful.
Real subs will not only increase the number of supporters that are visible to everyone; these will also make your statistics way better and show Insta algorithms that your page is worth showing as recommended to other people because it is already supported and read by real people.
But bots and fakes can actually make a situation worse, so check the quality of services shown always, and don't compromise for something less than that.
What else to buy for your page? 
A targeted ad, of course! But it should be done at the very end of the promotion. This article actually gives quite a nice order of options, and if you follow that order, you're going to get certain results in a very short period of time.
So, getting back to the targeted ad: what it does do exactly? You see, there are people who love different types of music: we won't be listing the genres, you know them better than us.
So to bring interested people to your page, Instagram is going to use its algorithms and the data that it has collected from every page of every user who has agreed to that.
And that's most users of IG: who's reading all those agreements anyways?
Therefore, IG algorithms know precisely to whom to show what, and your ad will reach the people who want to see it and who might think of it as a very helpful or interesting thing.
The only nuance here is that you need to set the ad in the right way: we don't recommend you spend tons of money on the ads from the very beginning.
Start small and play with the settings of the audience reach: what is the age of your potential supporters and listeners, who are they, men, women, or both, and do they live in some certain location or all over the world? What are their interests? Well, music for sure, but what else?
Think of the artists who might resemble you in their genre or style and put them as interests.
That's the hack that's going to help you tremendously; plus, you can use the interests of the neighboring spheres. For example, rap lovers might love luxury clothing; rock lovers – motorcycles, etc.
Those are just stereotypes that we're using, for example, you surely know your audience better.
What about PR from bloggers? 
That's a nice thing as well, but we'd like to note that you have to study the sphere that you're posting in very attentively before you'd purchase PR from the bloggers.
Plus, once again, remember that you can use neighboring niches to succeed faster: and in terms of influence marketing, the variations are endless.
It might be ads from lifestyle bloggers, ads from travelers, ads from people who study (they can recommend you as a nice artist to listen to while working), generally, anybody can advertise music! So keep that in mind while choosing the people to work with.
So, what's the algorithm? 
Start by organizing your page the right way, upload enough posts and stories, organize them and create understandable navigation through your profile
Start commenting on the pages of other people who have already reached success and try to interact with their audience as much as possible
Join several activity chats to get support from your fellow musicians and don't hesitate to use this option several times in a row
Think of the paid options only when all the free ones are used and you're ready to invest a little into the process
You can start off by purchasing some subs to create an initial base that is going to help you promote your resource further; it will make other people believe that you're legit, that your art and your page have already gained some weight online, and that you're serious about your promo
At the very end put your hands on the targeted ad; you should be sure about using a certain type of setting for a better audience reach, so don't spend all of your money on the huge ad and go gradually. Make sure that you have found your targeted audience and only after that you can slowly increase the audience reach for better and quicker results.
Conclusion
Using all of those options at once will give you the best results asap, so don't hesitate to invest in your page and don't postpone it.
If you'd work with a decent third-party service, you're going to get great results and the payoff is definitely going to impress you a lot. Good luck!
FAQ
Is it safe to buy Instagram followers?
Totally and completely, if you're buying the real subs that are actual people who will come to your page and subscribe to it.
Fakes and bots should be avoided at all costs, so never settle for anything less than a qualitative package that is going to include real followers, comments, likes, etc.
How quickly will you get the results from it? 
Normally, a decent agency starts working on an order in 5-10 minutes, but there are sites that provide an even quicker response.
So, if you see that your request is being processed for too long, it might be a red flag – contact the support center for explanations.
Can you purchase them repeatedly?
Yes, totally, you can take on subs whenever you want and in whatever amount you need.
But make sure to make the number of purchased subs suitable to the size of your account – this way you won't cause any questions from the audience that you've been able to gain by now.

Where to get the followers for free?
Sadly enough, nowhere – well, you can use the free methods that we have listed at the beginning of this article, but the truth is that time is money, and you're going to spend a lot of your time on these tools.
If you have pretty big ambitions and aims, we'd recommend you skip that part and proceed directly to the paid options.
What else can you buy to boost your page?
Anything and everything: comments, likes, views on reels, stories, reactions, etc.
However, we have to say that bought followers are the base that anyone should start with, and only after that add other things – such as thumbs up, commentaries, and anything else that might be needed in a particular case.
In terms of a musician's page development, we'd say that it is quite important to create reels (these expand the audience greatly just because they exist on the page and circulate around Insta)
And sometimes purchasing real views for those, might boost the algorithms and make them show this clip as recommended-more often and to a bigger number of people.