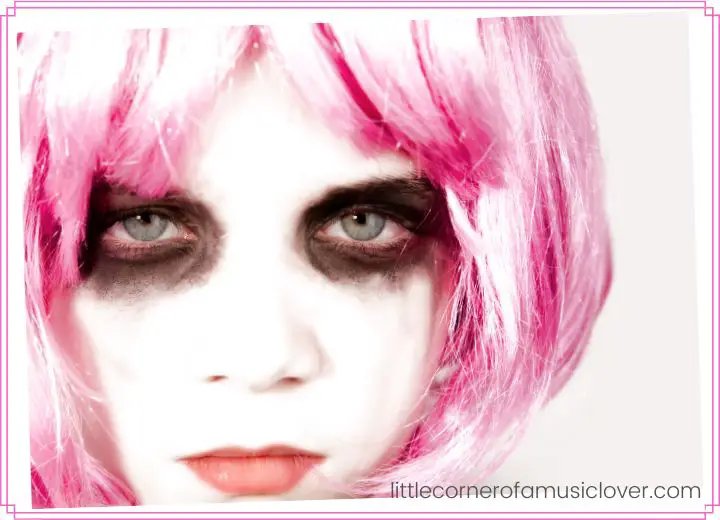 If you're in the mood for a good cry, look no further than this list of the top saddest Taylor Swift songs. Get ready to feel all the feels.
From heartbreak to loss, Taylor Swift has a way of capturing the most poignant moments in life. Discover her top saddest songs in this list.
#1. Maroom
Maroon by Taylor Swift has become one of her most beloved and nearly universally praised songs.
It's a heartbreakingly beautiful ballad that genuinely showcases the depth of her passion for music.
With its haunting melody and heartbreaking lyrics, it stands out amongst all her other hits as one of her saddest songs ever.
The meaning behind the song is simple: love can be incredible, but it can cause so much pain when it's gone.
This song also serves as an ode to lost love and cherished memories, making fans pause and contemplate their relationships.
Maroon is one of those rare songs that linger in your heart long after you listen to it, a testament to Taylor Swift's undeniable artistic genius.
#2. All Too Well
All Too Well by Taylor Swift is one of the saddest songs she has ever written.
It's a heart-wrenching song that speaks to the pain of a breakup and the difficulty of getting over someone you once loved.
The poignant lyrics tug at the heartstrings and vividly capture how memories flood back, reminding us of all that was shared between two people who were once so close.
It's a powerful reminder of relationships past. It serves as an emotional catharsis for anyone going through a tough breakup.
#3. Bigger Than The Whole Sky
"Bigger Than the Whole Sky" by Taylor Swift is one of her saddest songs.
It is about being brave in the face of tragedy and struggling to find hope during difficult times.
The song has a message about staying positive and looking to the future, despite feeling like things are so overwhelming that they seem more significant than anything else.
It encourages us to recognize our strength and resilience, even when all else seems lost.
Taylor's heartfelt songwriting captures the pain of loss. Still, it also serves as a reminder that we all have the inner courage to draw on more significantly than the whole sky.
#4. You All Over Me
"You All Over Me" by Taylor Swift is an emotional journey through heartbreak and regret.
The song is about longing for someone who isn't there anymore and feeling like they have left behind a lingering presence in your life.
The lyrics are filled with desperation and pain, reflecting on loss and trying to figure out how to move on.
It's one of Taylor's saddest songs, as it touches deeply on the struggle of being unable to let go of someone despite knowing it was the right thing.
#5. Tolerate It
"Tolerate It" by Taylor Swift is one of her saddest songs.
The lyrics paint a picture of a strained relationship where love has gone sour, and both parties have settled into complacent acceptance for comfort.
The song depicts two people trying to fill the space between them with any suffering they can until they can tolerate each other again. Still, they are unable to go back to how it was before.
Taylor's voice is sad and resigned throughout, ultimately conveying a feeling of profound sadness over the ending of something once so beautiful.
#6. Exile
"Exile" by Taylor Swift is a beautiful song about the end of a relationship that was once passionate and filled with love.
The lyrics portray two people drifting apart, feeling like outsiders in an unfamiliar world, they no longer feel connected to.
Despite the unfortunate circumstances, Swift sends a comforting message of healing. She encourages moving on from the past and trusting in the future.
Furthermore, the title "Exile" hints at being an outcast from everything familiar -the aftermath of a broken relationship – yet instead of remaining despondent, it is possible to find solace elsewhere.
Ultimately, this song speaks to how difficult it can be to move on after a breakup but remains optimistic in its outlook on life.
#7. Sad Beautiful Tragic
"Sad Beautiful Tragic" by Taylor Swift is a song about the sadness of breakups. It explores themes of regret, loneliness, and heartache.
The lyrics talk about how love can bring us to our highest highs, but it also has the potential to bring us our lowest lows.
The song conveys the deep sorrow of lost love with each lyric.
#8. Come Back… Be Here
"Come Back… Be Here" by Taylor Swift is a sad song about longing for someone that once was in your life.
The lyrics reveal how much Taylor misses and loves this person while expressing her sadness from being without them.
She fears they won't return to her or find it hard to return to the love they shared before.
The chorus has a hauntingly beautiful melody that helps deepen the emotional connection between the listener and the artist.
It's a powerful and heartbreaking song – one of Taylor Swift's most poignant tracks.
#9. We Were Happy
"We Were Happy" by Taylor Swift is a heartbreakingly sad yet uplifting song that perfectly captures the emotions of a past relationship.
The lyrics are sad yet honest, reflecting on moments spent together and the difficult realization that all good things must come to an end.
With Taylor's characteristic wit, the song also has a hopeful undercurrent as she reflects on what was and looks to the future for what can be.
Despite its sadness, "We Were Happy" delivers a beautiful message about resilience and new beginnings.
#10. Teardrops On My Guitar
"Teardrops On My Guitar" by Taylor Swift is a heartbreakingly beautiful and sorrowful song.
The lyrics tell the story of unrequited love, with Swift singing in her emotive country-pop style about her unreciprocated feelings for a boy she's had a crush on.
The moving melody of this song will have listeners wanting to keep it on repeat as they relate to its heart-wrenching message.
#11. Ronan
Ronan by Taylor Swift is a heartbreakingly beautiful tearjerker of a song that paints a vivid picture of the pain and anguish felt by those who have lost someone they love.
The lyrics are emotionally charged, conveying the intense sadness of losing a young child to cancer in a compelling way.
Swift captures the grief and vulnerability of the situation with her raw yet sincere vocals.
#12. Last Kiss
"Last Kiss" is a heartbreaking track from Taylor Swift's third album, Speak Now.
With its soft acoustic guitar that gradually builds in intensity and reflective lyrics, it captures the devastation of loss and love gone awry.
As Swift sings about saying goodbye to a past relationship and all the emotions that come with it, her vocal delivery conveys raw emotion and poignancy.
It's a beautiful yet sad song that lingers long after the last notes fade away, making it one of Swift's most captivating tracks.
#13. I Almost Do
Taylor Swift's "I Almost Do" is a hauntingly beautiful and sad song about the pain of loving someone from afar.
It talks about the longing to bridge the deep void between two people, even though they are no longer together.
The lyrics paint a vivid picture of unrequited love, of wanting something so desperately yet knowing it can never be.
From the gentle strums of the guitar to her raw, heartfelt vocals, we can feel her own hurt and despair as she recalls how much she loved this person yet was denied them.
#14. Clean
"Clean" by Taylor Swift is a beautiful, sad song with emotion and raw lyrics.
It paints the picture of someone struggling to let go of their struggles and pain to move forward and find peace.
The lyrics express the difficulty separating oneself from heavy memories; "the drought was the very worst/when the flowers that we'd grown together died of thirst."
This sad message is backed up by a touching, melancholy melody that will leave you with an unforgettable feeling of genuine sadness as it comes to a close.
#15. The Moment I Knew
"The Moment I Knew" by Taylor Swift is a poignant and passionate song about a moment that changed the course of life.
Through her signature soft and gentle vocal delivery, Taylor paints a sorrowful image of someone looking back on the past with regret and longing as they realize what was lost.
The song speaks to all of us who have been through heartache before, evoking feelings of sadness while also conveying the strength in accepting our losses and moving forward.
#16. Dear John
Taylor Swift's beautiful yet heartbreaking song "Dear John" reflects the end of an emotionally devastating relationship.
The soft, echoing guitar plucks and Taylor's remarkable voice create a sad atmosphere that tugs at the listener's heartstrings.
Through her lyrics, Taylor paints a vivid picture of how difficult it can be to face the pain and disappointment of a love that has come undone.
Her gentle reminder to look out for red flags in relationships serves as a warning to all who listen, ultimately leading us all to seek healthier and more fulfilling connections.
#17. Untouchable
"Untouchable" by Taylor Swift is a heartbreakingly sad song about being held back by someone or something.
It conveys immense longing and an intense sense of missing out on something as it talks of walls being built up, feeling unseen, and the sensation of being stuck in limbo.
The sorrowful melody drives home the desperation in her voice as she sings about helplessly wanting to break through the barriers between her and what she desires but can't reach.
#18. Breathe
"Breathe" by Taylor Swift is a hauntingly beautiful yet sorrowful song.
It captures all the emotions felt in moments of heartbreak, with delicate piano melodies and vulnerable lyrics that touch on letting go and feeling alone.
The cinematic music video conveys the fragility and loneliness in staggering clarity, offering an elegant yet heartbreaking reminder of the power of love lost.
The raw emotion captured by Taylor's voice only furthers this emotional depth as she bares her soul to her listeners, leaving an unforgettable impression on anyone who hears it.
#19. Never Grow Up
"Never Grow Up" by Taylor Swift is a heartbreakingly sad song about growing older and reflecting on how growing up has changed many of our close memories.
The emotion in Taylor's voice as she sings, "But I miss the way I used to be, naive and free," resonates with us all, wishing we could return to those simpler times from our childhoods.
#20. You're Not Sorry
"You're Not Sorry" by Taylor Swift is a sad song that perfectly captures the feeling of heartache and regret.
The track begins with a haunting piano accompaniment before building into a powerful refrain of electric guitars and drums.
Lyrically, the song speaks to a failed relationship where both sides are unwilling to apologize for their mistakes.
Although it's an emotionally heavy song, it still manages to be catchy in its own right.
FAQs
Below are faqs related to the saddest Taylor Swift songs.
What is Taylor Swift's saddest song?
Taylor Swift's saddest song is undoubtedly "White Horse."
It was released on her Fearless album in 2008 and speaks to the pain of a failing relationship.
The lyrics take on a solid narrative about lost love, regret, and hopelessness, all emotions that we can relate to.
It's easy to empathize with Taylor in this song as she painfully reflects on a relationship slipping away and how it has left her brokenhearted.
With its simple yet powerful message, "White Horse" is one of Taylor's most emotional songs and perfectly encapsulates a breakup.
What is Taylor Swift's best song to cry to?
Taylor Swift's best song to cry to is "Last Time." It conveys the emotions of a heartbreaking goodbye that everyone can relate to.
The lyrics naturally reflect on lost love and broken promises without becoming too clichéd, making it a specifically powerful choice.
What are the Top Saddest Songs?
The Top Saddest Songs can bring us to tears because they hit our emotions hard.
Some top contenders are Adele's 'Someone Like You,' Leonard Cohen's 'Hallelujah,' Eric Clapton's 'Tears in Heaven,' R.E.M.'s 'Everybody Hurts,' and many others that evoke such powerful emotions within us.
These songs can take us back to when we felt sorrow and despair – capturing those feelings with remarkable clarity.
What is the most underrated Taylor Swift song?
The most underrated Taylor Swift song is probably "Tell Me Why." This track was released as a bonus single on her second studio album, Fearless.
Not only does it have an incredibly catchy chorus and relatable lyrics about being lied to in a relationship, but the production is also stellar.
While many of her songs get lots of radio play and praise for their sound and subject matter, listeners often overlook this one.
It deserves more attention, though. It's a fantastic song that showcases Swift's writing and storytelling talent!
What is Taylor's most viewed song?
Taylor Swift's most viewed song on YouTube is her hit single "Shake It Off," released in August 2014.
The music video quickly went viral, with over 3 billion views since its upload date.
"Shake It Off" is an upbeat pop track featuring Swift's signature catchy melodies and lyrics, which have proven incredibly popular with fans worldwide.
The song also debuted at number one on the Billboard Hot 100, making it Taylor's second consecutive song to reach the top of the chart after her previous single, "We Are Never Ever Getting Back Together."
The success of "Shake It Off" put Taylor firmly on the map as one of today's most successful artists, and it remains her most viewed song to date.
Does Taylor Swift have any happy songs?
Yes, Taylor Swift has many happy songs! She's an incredibly versatile artist whose music spans many emotions.
Her uplifting tracks like "Shake It Off," "We Are Never Ever Getting Back Together," and "You Need To Calm Down" will have you singing along and feeling great.
Other songs like "22" and "Love Story" take those sappy, feel-good vibes to the next level with irresistibly catchy hooks.
With titles like "22" and "Fearless," it's clear that Taylor Swift is all about staying positive and enjoying life to the fullest, and her music perfectly reflects that!