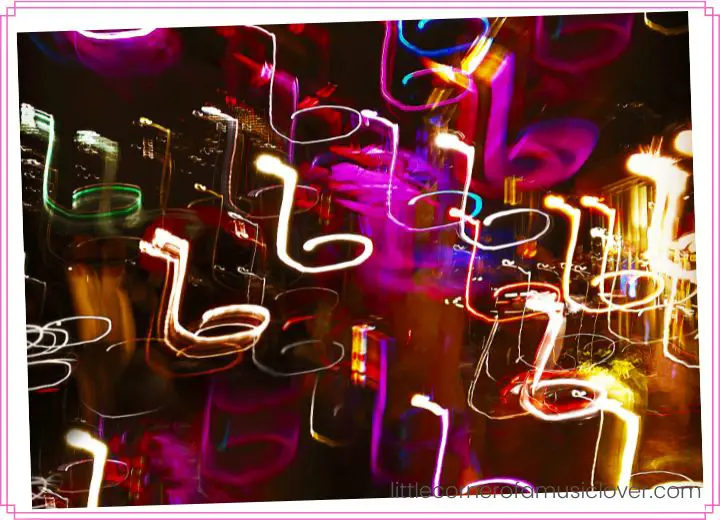 If you're in the mood for emotional music, look no further than Eminem's saddest songs. This list features his most popular and heart-wrenching tracks.
Eminem is known for his emotional and raw lyrics. These top popular sad songs are no exception. Get ready to feel all the feels with this list.
#1. Mocking Bird
Mockingbird by Eminem is one of his saddest songs and a fan favorite. It's about his daughter Hailie and missing her when she isn't around.
The song explores the joys and struggles of being a single parent. The emotion is conveyed through the simple yet powerful lyrics, backed up by an acapella beat that makes for a very personal listening experience.
The touching chorus, "Hailie, I know you miss your mom, and I know you miss your dad/When I'm gone, but I'm tryin' to give you the life that I never had," captures the bittersweet feelings he has for his daughter while trying to be both mom and dad.
Unsurprisingly, this heartfelt track remains one of Eminem's most beloved songs.
#2. Space Bound
"Space Bound" is one of Eminem's most heartbreaking songs. The song explores a relationship on the brink of destruction as the narrator struggles to cope with his partner's lack of faith in him and his refusal to let her in.
Despite how much he loves her, all hope seems lost. In the chorus, he begs her not to leave: 'You're so Space Bound/Satellite orbiting our wrongs.'
The raw emotion that Eminem conveys through this song makes it one of the saddest Eminem songs ever written.
It captures the pain and heartache of a doomed romance and the desperation felt by someone who can't seem to save what once seemed so secure.
#3. When I'm Gone
Eminem's song "When I'm Gone" is one of his saddest songs. Written shortly after the death of close friend Proof, the music is an ode to the rapper's mortality and a plea for those left behind to remember him fondly.
In it, Eminem raps passionately about death and how it will come for him one day, no matter what he does.
He speaks of his love for family and friends, wishing comfort in his absence but acknowledging that they will all miss him when he is gone.
The emotional track gives insight into Eminem's innermost fears and longings as he reflects on his own life and legacy while also dealing with grief at the loss of his beloved friend.
#4. Rock Bottom
"Rock Bottom" by Eminem is one of his saddest songs, as it captures the depth and pain of his struggles and despair.
The song reflects on how difficult life can be, with Eminem dealing with depression, guilt, addiction, and poverty.
He talks about the feeling of having hit rock bottom and being unable to go further down.
At the same time, he expresses a sense of resilience in the face of such hardship. He ultimately conveys a message of hope for anyone going through similar struggles.
It's a powerful song that proves there is still light at the end of even the darkest tunnels.
#5. Going Through Changes
"Going Through Changes" by Eminem is one of his saddest and most heartfelt songs.
The track chronicles Eminem's battle with addiction, depression, and suicidal thoughts while also detailing the struggles in his personal life.
Lyrics like "I'm just tryin' to make sense out of this/ I know it ain't easy for me to exist/ When all I wanted was for things to be different than this" showcase how broken and desperate he was while going through these changes.
It's a powerful song that highlights the highs and lows of life, making it an emotional listen that resonates with anyone who has ever faced similar struggles.
#6. Stan (Feat. Dido)
The song "Stan (Feat. Dido) by Eminem" is one of the most iconic sad songs ever and has become known as the blueprint for modern rap.
The song tells a tragic story of an obsessed fan, Stan, who is so intent on following Eminem that he takes his own life, making him a faithful martyr for his beloved artist.
Featuring Dido's hauntingly beautiful vocals in the chorus, the song paints a vivid picture of Stan's sorrow and desperation while at the same time allowing listeners to relate to his plight.
The song is a lyrical masterpiece and an important reminder to never take people for granted and ensure those around us are doing okay.
#7. Like Toy Soldiers
"Like Toy Soldiers" by Eminem is a sad and powerful song about the destructive nature of feuds and violence between fellow friends.
The track is an honest depiction of the devastating consequences feuds have on friendships, as he raps about facing violence for the sake of loyalty to his peers but ultimately being unable to save everyone from self-destruction.
The song showcases Eminem's versatility and meaningful lyricism as he projects his childhood experiences in Detroit onto the track.
The song has excellent production value, utilizing soft keys, powerful drums, and emotive strings to give a hauntingly melancholy atmosphere.
While "Like Toy Soldiers" may be one of Eminem's slower and more contemplative songs, it still contains his trademark wit throughout verses that tell a strong story with vivid imagery.
#8. Difficult
"Difficult" by Eminem is a powerful song about resilience in the face of adversity.
The lyrics paint a gritty picture of a person struggling to find hope and faith in the midst of despair and hopelessness.
The chorus speaks to these feelings as Eminem raps, "It ain't easy, it's difficult/Everything I go through I guess it's part of life/No matter how hard I try/It gets harder every time."
While the song's tone is sad, an underlying message recognizes strength and hopefulness even in the depths of one's darkest moments.
Eminem encourages listeners to remember that no matter how hard things get, optimism can still be at the end of their journey.
#9. Beautiful
"Beautiful" by Eminem is a poignant and sad track that perfectly conveys the emotional struggles of life.
This song's intense and melancholy feel is perfect for those days when sadness overwhelms and consumes our thoughts.
The lyrics express the deep pain we sometimes feel. Yet, ultimately there's a glimmer of hope and motivational messages pushing us forward.
Even though it's a sad song, it speaks to healing from traumas in our lives.
This track resonates with people of all ages as it helps us understand that even in life's most challenging moments, there will always be something beautiful to hold onto.
#10. Arose
"Arose by Eminem is an emotionally charged ballad that speaks to anyone who has ever felt sadness.
With raw, honest lyrics that touch on heartache and loss, the song captures the pain of dealing with emotional turmoil.
The beat is haunting and passionate, effectively conveying the song's message of pain and sorrow.
Despite its dark themes, Arose ends with a hopeful message about having strength in times of despair.
This track will be remembered as one of Eminem's saddest songs for years."
#11. Never Over
Eminem's song "Never Over" is a sad ballad about overcoming life's struggles and setbacks.
In the song, Eminem raps about how he had to go through so much personal pain and heartache but never gave up or gave in.
He also talks about how his experiences have made him stronger and wiser, and he will never let anyone hold him back again.
The song is an emotional outlet for those struggling with depression, loss, and adversity.
With its soothing melody coupled with Eminem's honest lyrics, "Never Over" provides listeners with a message of hope in the wake of darkness and despair.
#12. Say Goodbye Hollywood
"Say Goodbye Hollywood" by Eminem is a sad and reflective song that captures the struggles of fame, loneliness, and heartache.
It paints the picture of an artist who wishes they could escape their painful reality to find solace but can't seem to do it.
The chorus's poignancy lies in its haunting plea of "Say goodbye to Hollywood, say goodbye for me when I'm gone."
The track includes a strong beat and emotional lyrics. Eminem delivers with his signature heart, wrenching resonance, making it one of his most evocative and moving sad songs.
#13. Headlights
Headlights by Eminem is one of his most passionate and heartfelt songs.
It offers a rare glimpse into the rapper's vulnerable side as he talks about his guilt for the emotional damage he caused his mother, Debbie Mathers, due to their tumultuous relationship.
The song creates a powerful atmosphere of regret and remorse with its piano-driven beat, making it one of Eminem's saddest songs.
He apologizes for the years of silence between them. He expresses his deep regret for all that went wrong in their relationship.
It is an incredibly moving piece that is a touching reminder that true love always prevails, no matter how complicated things can be between family members.
#14. Walk On Water
"Walk On Water" by Eminem is a stunning and emotionally-charged single from his 2017 album Revival.
The song deals with feelings of insecurity and inadequacy, bringing to life the struggles and self-doubt of a celebrity trying to measure up to their enormous public perception.
Alongside the sad yet inspiring lyrics, it features an uplifting beat that gives the track an explosive impact, revealing the beauty of joy and sadness in one powerful package.
With its affecting melody, "Walk on Water" is probably one of Eminem's best-known sad songs, and it's definitely worth listening to if you need a gentle reminder of your own strength.
#15. Darkness
"Darkness" by Eminem is a compelling and moving track. The song focuses on mental health struggles, conveying a sense of despair and grief that many can relate to.
Through raw and honest lyrics, Eminem vividly describes his inner battles with suicide.
The moody instrumental backing perfectly complements the heavy emotion in his words, creating a genuinely sorrowful atmosphere.
With its captivating soundscape and poignant lyrics, "Darkness" is one of Eminem's most heartbreakingly sad songs yet.
FAQs
Here are popular questions and answers related to the saddest Eminem songs.
What's Eminem's biggest hit song?
Eminem's biggest hit song is "Lose Yourself," released in 2002 as part of the soundtrack to his movie 8 Mile.
The single topped the charts on both sides of the Atlantic and was also a massive success internationally.
It earned Eminem two Grammys, an Oscar, and was named one of Rolling Stone Magazine's 500 greatest songs ever.
The song's powerful lyrics about overcoming adversity and realizing your dreams resonated with millions worldwide, making it one of Eminem's most successful and beloved singles.
Why is Eminem so famous?
Eminem is one of the most internationally successful and well-known rappers worldwide.
He gained fame from his dynamic flow, intricate rhymes, and clever punch lines that emphasized themes such as poverty, drugs, commitment issues, death, and breaking social norms.
His voluminous discography includes a variety of styles ranging from hardcore rap anthems to melodic ballads laced with poignancy.
Eminem has remained famous for his lyrical content, authenticity, and dedication to hip-hop culture.
His rebellious attitude was embraced by many fans who could be related to the hardships he discussed in his songs.
This raw emotion, coupled with elegant lyricism, has allowed him to remain relevant throughout decades of trends in popular music.
What songs is Eminem famous for?
Eminem is one of the most successful and talented artists in hip-hop, and he has had countless hits over his long career.
Some of his most significant and recognizable tracks include
"Lose Yourself,"
"Not Afraid,"
"Stan,"
"The Real Slim Shady,"
"Without Me,"
"Love the Way You Lie,"
"Rap God."
Along with these mega-hits, Eminem's back catalog contains various tracks that appeal to fans of all types.
Whether it's engaging storytelling on songs like "Mockingbird" or lighthearted shout-outs on cuts like "My Name Is" or "Shake That," there's something for everyone when it comes to an Eminem song.
How many songs has Eminem done?
Eminem is one of the most successful and acclaimed rappers of all time, so it's no surprise that he's released a wildly impressive amount of songs.
Eminem has released 105 studio albums, 8 compilations, 230 singles, 5 soundtrack albums, and 37 music videos, totaling 389 releases.
He also has his own independent record label, Shady Records, which he started in 1999.
As any fan knows, Eminem has consistently delivered strong material throughout his career, so there is no shortage of quality songs to listen to!
Is Eminem the most popular artist of all time?
Yes. Eminem is one of the most popular musical artists of all time.
Eminem has undoubtedly made his mark on the music industry with over 220 million albums sold, 17 Grammy Awards, and a whopping 45 Billboard Music Awards.
He's also been ranked by Rolling Stone as one of the greatest rappers of all time. He even holds the world record for most consecutive weeks with an album in the top 10 of the Billboard 200 chart.
His music continues to be incredibly popular among fans worldwide. From his early days rapping about growing up in Detroit to his recent work exploring current social issues and battling addiction.
It's easy to see why people have come to love him and why he remains revered today.
Who did Eminem say is the best rapper?
Eminem is one of the most influential and successful rappers of all time, and he has consistently named a few other emcees as his favorites.
The two best rappers for him are Tupac Shakur and The Notorious B.I.G. He has praised their songwriting ability and how they conveyed emotion with their vocals.
Eminem believes that Tupac "was like a prophet" and credits Biggie for revolutionizing rap music in the 90s.
Additionally, he often cites Nas as another favorite rapper he greatly respects for his inventive rhymes.
With such an impressive list of artists, it's clear that Eminem knows good hip-hop when he hears it.
Why is Eminem so unique?
Eminem is a truly unique artist in terms of his music and style.
His ability to capture the complexities of life's struggles through powerful lyrics has kept him at the forefront of the rap and hip-hop scene for decades.
He is also known for his offbeat humor, which often turns tragic events into an opportunity to bring lightheartedness to a sensitive topic.
On top of that, Eminem has mastered the art of creating an infectious beat and memorable melodies that make even complex subjects seem easy to understand.
His music has bridged gaps between people from all walks of life, providing a much-needed sense of community and understanding in today's divided world.
Ultimately, Eminem's signature sound and unique experiences make him one of history's most captivating musical artists.