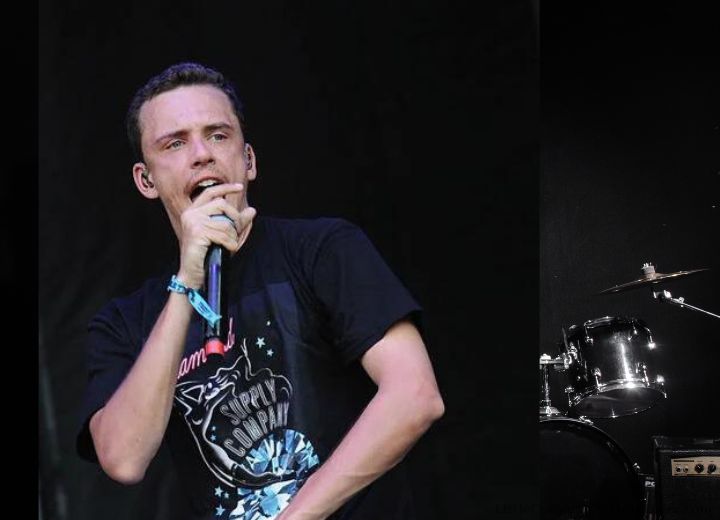 Welcome, music lovers! Logic, the American rapper, singer, songwriter, and record producer, has taken the world by storm with his thought-provoking lyrics and unparalleled flow.
With hit after hit topping the charts and winning the hearts of fans worldwide, it's hard to deny his talent.
But with so many amazing songs in his discography, choosing which ones are the best can be overwhelming.
That's why I've compiled a list of my top picks for the best Logic songs of all time.
So sit back, relax, and get ready to dive into some incredible tracks that will leave you feeling inspired and energized. Let's get started!
1. Self-Medication (feat. Seth MacFarlane, Redman, & Statik Selektah)
"Self Medication" by Logic featuring Seth MacFarlane, Redman, and Statik Selektah is undeniably one of the best songs by the rapper.
This powerful track beautifully intertwines Logic's smooth flow with Redman's witty verses and a catchy hook by Seth MacFarlane.
The song delves into the concept of self-medication as a coping mechanism for dealing with personal struggles and societal pressures.
Logic's raw and vulnerable lyrics and thought-provoking bars from Redman make this track stand out as one of his most introspective and deeply emotional works.
2. Flexicution
"Flexicution" is undoubtedly one of Logic's best songs, showcasing his impeccable lyrical prowess and flow.
Released in 2016 as a single, it received widespread critical acclaim and quickly became a fan favorite.
The term "flexicution" itself is a combination of two words – "flexing," which means showing off or boasting, and "execution," which refers to the skillful carrying out of something.
Logic easily flexes his rap skills in this song, effortlessly switching up his cadence and delivering clever wordplay.
The beat, produced by Logic and 6ix, is equally impressive with its hard-hitting drums and infectious melody.
3. Gang Related
"Gang Related" by Logic is often considered one of the rapper's best songs.
The song tells a story of Logic's experiences growing up in a rough neighborhood and being exposed to gang violence and crime.
Through his powerful lyrics and smooth flow, Logic reflects on the impact of these surroundings on him and how they shaped him into the person he is today.
He also delves into deeper themes of identity, stereotypes, and the struggle to break free from societal pressures.
4. Everybody
"Everybody" is a remarkable song by the talented rapper Logic that has captured the hearts of millions of fans worldwide.
The song, released in 2017 as the title track for his fifth studio album, is a powerful and thought-provoking anthem that addresses sensitive topics such as race, mental health, and equality.
With its hard-hitting lyrics and catchy beat, "Everybody" delves into the concept of universal acceptance and challenges societal norms and stereotypes.
It encourages listeners to embrace their individuality and celebrate diversity in all forms.
5. Keanu Reeves
One of the most iconic and beloved actors in Hollywood, Keanu Reeves, has captured the hearts of audiences for decades with his talent and charm.
But it was not until the release of Logic's song "Keanu Reeves" that we truly got a glimpse into this remarkable actor's unparalleled charisma and enigmatic persona.
Logic pays homage to Reeves' legendary status and timeless appeal through clever wordplay and smooth flow.
The lyrics vividly depict his inspiring journey as an artist, from humble beginnings to superstardom, while acknowledging his iconic roles in films such as The Matrix and John Wick.
6. 44 More
"44 More" by Logic is a phenomenal song that showcases the rapper's impeccable skills and lyrical prowess.
Released in 2018 as a sequel to his hit track "44 Bars", this song displays rapid-fire flow and clever wordplay.
The beat, produced by 6ix, is simple yet dynamic, allowing Logic's talent to take center stage.
His delivery is smooth and effortless as he spits out 44 bars in just over two minutes, leaving listeners in awe of his abilities.
7. Perfect
"Perfect" by Logic is an incredible song that showcases the rapper's raw talent and thought-provoking lyrics.
Released in 2018, this track quickly became a fan favorite, with its catchy beat and powerful message.
The song speaks about society's obsession with perfection and how it can lead to self-doubt and insecurities.
Through clever wordplay and delivery, Logic encourages listeners to embrace their flaws and imperfections, reminding them that perfection is unrealistic.
8. Ballin (Feat. Castro)
"Ballin by Logic is an incredible song that truly showcases the talent and versatility of this fantastic artist.
The beat alone will get you excited and ready to hit the dance floor, but the clever lyrics and smooth flow make this track stand out.
With lines like "I'm feelin' like a baller, yeah I'm ballin' in my prime," Logic effortlessly combines his trademark introspection with a confident swagger that will resonate with listeners.
9. Homicide (Feat. Eminem)
"Homicide" is a highly acclaimed single released by rapper Logic, known for his thought-provoking and conscious lyrics.
The song features rap legend Eminem, who adds his touch of intricate wordplay to the track.
This collaboration between two lyrical masters has been praised by fans and critics alike for its clever use of logic and wordplay to depict the harsh realities of the music industry.
The title, "Homicide," is a play on words as Logic and Eminem metaphorically kill their competition with their superior skills in rapping and storytelling.
With lines like "I don't fold under pressure, I'm nothin' like these people / You wanna come at me this time? I ain't gon' crack / I do pop pills (woo), I keep my cook clean." Logic showcases his confidence and ability to rise above any challenges faced in the industry.
10. 1-800-273-8255 (Feat. Alessia Cara & Khalid)
"1-800-273-8255" by Logic is a powerful and emotional song that addresses the topic of suicide.
With the title being the National Suicide Prevention Lifeline, Logic creates a sense of urgency and importance in discussing mental health and reaching out for help.
The lyrics are honest and personal as Logic shares his struggles with mental health, making it relatable to listeners going through similar experiences.
The song also features the voices of Khalid and Alessia Cara, adding to its impact and bringing more attention to this critical subject.
Through its heartfelt message and catchy beat, "1-800-273-8255" is a great song and an important reminder to reach out for help when needed.
11.  Man Of The Year
"Man Of The Year" is undoubtedly one of the greatest songs by the talented rapper Logic.
This track perfectly blends his exceptional rap skills and powerful lyrics that will leave you in awe.
From start to finish, the song takes you on a journey through Logic's life as he reflects on his struggles, success, and personal growth.
His smooth flow and clever wordplay capture the listener's attention while delivering an important message about self-love and overcoming obstacles.
As the chorus hits, "I'm the man of the year," Logic reminds us to celebrate our achievements and embrace ourselves for who we are.
12. OCD
"OCD" by Logic is a powerful and thought-provoking song that delves deep into the struggles of living with Obsessive Compulsive Disorder.
The song begins with a haunting piano melody, setting the tone for the raw and emotional lyrics.
Logic's honest and introspective verses shed light on how OCD can consume someone's life, making them feel trapped in their mind.
He touches on his constant need for control, repetitive behaviors, and intrusive thoughts that leave him anxious and isolated.
13. Buried Alive
"Buried Alive" by Logic is not just a great song. It's a thought-provoking masterpiece.
The lyrics take the listener on a journey through society's struggles and pressures while delving into deeper themes of mental health and self-awareness.
The catchy and melodic beat perfectly complements Logic's smooth flow and poignant delivery.
The title captures the song's essence, as it explores how people can feel trapped and suffocated by their own thoughts and external expectations.
14. Soul Food
"Soul Food" by Logic is a powerful and soulful song that truly speaks to the heart. It starts with a smooth and melodic beat, setting the perfect tone for the heartfelt lyrics.
The song is about nourishing one's soul through music and meaningful connections with others.
Logic's lyrics are raw and honest as he shares his struggles and how music has been his saving grace.
15. Stainless
Stainless by Logic is an incredible song that showcases the rapper's exceptional lyricism and storytelling abilities.
Released in 2019 as part of his album "Confessions of a Dangerous Mind," Stainless immediately became a fan favorite for its captivating beats and powerful message.
The song delves into fame and how it can often come with a price.
Through his clever wordplay and flow, Logic paints a vivid picture of the struggles that come with being in the public eye, from constantly scrutinizing to dealing with doubters and haters.
16. Therapy Music
Therapy music by Logic is not just another great song. It's a powerful and moving piece of art that touches the hearts and souls of listeners.
The lyrics are deep and meaningful, diving into mental health struggles and self-reflection. The beat is infectious, combining elements of rap and R&B, making it impossible to resist grooving along.
But what truly sets this song apart is its message of hope and empowerment.
Logic speaks directly to those battling their demons, reassuring them that they are not alone and encouraging them to seek help.
17. Under Pressure
"Under Pressure" by Logic is a powerful and thought-provoking song that delves into the complexities of life and the pressure that comes with it.
The song explores our struggles in living up to society's expectations and how this pressure can weigh us down and affect our mental health.
With emotional and raw lyrics, Logic paints a vivid picture of the inner turmoil one experiences when facing these pressures, whether in terms of success, relationships, or simply fitting in.
18. Young Jesus
"Young Jesus" by Logic is a compelling and thought-provoking song that delves into the struggles and triumphs of his early life.
With heartfelt lyrics and smooth flow, Logic takes listeners on a journey through his childhood, reflecting on the difficulties he faced as a young boy growing up in poverty.
The song also serves as an ode to his perseverance and determination to succeed despite the odds stacked against him.
19. Ten Years
"Ten Years" by Logic is a truly remarkable song that encapsulates the journey of the rapper's life over ten years.
It starts with an emotional and introspective verse where Logic reflects on his struggles in the past, including growing up in poverty and facing racism.
As the song progresses, he proudly raps about his success and how far he has come since those difficult times.
The chorus is especially memorable as it signifies hope for a better future – "It's been ten years, I'm still hustlin', yeah/But what you know about grindin' every day just to have nothin'?".
20. Everyday
"Everyday" by Logic is a song that speaks to the everyday struggles and triumphs that we all experience.
The lyrics are raw, honest, and relatable, making it a great anthem for anyone going through the ups and downs of life.
With its catchy beat and clever wordplay, it's hard not to find yourself nodding along and feeling empowered by the song's message.
Logic touches on themes of self-love, mental health, and the importance of perseverance in the face of adversity.
21. Flawless
"Flawless" is a magnificent and powerful song by American rapper and songwriter Logic that truly captures the essence of his immense talent.
It is a must-listen for any hip-hop fan, as it flawlessly combines impressive wordplay, thought-provoking lyrics, and infectious beats.
The track showcases Logic's incredible ability to flow between different styles and easily deliver flawless verses effortlessly.
His lyrical content touches upon important issues such as mental health, self-love, and overcoming obstacles, making it relatable to listeners personally.
About Logic (rapper)
Logic, also known as Sir Robert Bryson Hall II, is an American rapper, singer, and songwriter.
Born in Gaithersburg, Maryland, on January 22nd, 1990, Logic's music career started when he began making beats on his mother's computer at 13.
He released his debut mixtape, "Young, Broke & Infamous," in 2010 and gained recognition with his fourth mixtape, "Young Sinatra: Welcome to Forever".
However, his third studio album, "Everybody," brought him mainstream success and critical acclaim.
Known for his rapid-fire delivery and thought-provoking lyrics about mental health and societal issues, Logic has become a respected figure in the rap industry.
He has collaborated with big names such as Eminem and Alessia Cara and has been nominated for multiple Grammy Awards.
In addition to his music career, Logic is known for his charitable contributions to mental health awareness and suicide prevention.
FAQs
What is Logic's most streamed song?
The most streamed song by Logic is "1-800-273-8255," featuring Alessia Cara and Khalid.
This powerful track has become an anthem for mental health awareness, as it features the phone number for the National Suicide Prevention Lifeline in its title.
The song has reached over 1 billion streams on Spotify alone, and its message of hope and support resonates with listeners all over the world.
Who has Logic made songs with?
Logic, the talented rapper from Maryland, has collaborated with various artists.
He has worked with well-known names such as Eminem, J. Cole, Wiz Khalifa, and Childish Gambino to create fantastic music resonating with fans worldwide.
Logic has also collaborated with stars like Alessia Cara and Khalid, showcasing his versatility in collaborating with established and emerging artists.
He has joined forces with fellow rappers on the same label for epic collaborations, including Big Sean and G-Eazy.
Beyond the hip-hop genre, Logic has stepped out of his comfort zone to collaborate with famous musicians like Sam Smith and Shawn Mendes for his hit songs "Pray" and "Youth," respectively.
Is Logic an underrated rapper?
Some may argue that Logic is underappreciated, while others may say he receives the recognition he deserves.
However, there's no denying that Logic is a highly skilled rapper who often goes unnoticed by mainstream media and audiences.
His thought-provoking lyrics and unique storytelling ability set him apart from many other rappers, yet he often gets overshadowed by the more famous names in the industry.
Is Logic inspired by Eminem?
No, Logic is not directly inspired by Eminem. While it is true that Logic has expressed admiration for Eminem and acknowledges his influence on his own music, he has also stated that he draws inspiration from a wide range of artists, including Nas, J. Cole, and Andre 3000.
How many number 1 does Logic have?
Logic has achieved an impressive four top ten hits on the Billboard Hot 100 chart, with his highest peaking song, "1-800-273-8255," reaching number three in 2017.
In total, Logic has amassed a total of twelve top-ten songs on various Billboard charts throughout his career.
Conclusion
I hope this list of the best Logic songs has sparked some fond memories, introduced you to new tracks, or inspired you to revisit old favorites.
Logic's music is a testament to his unique style and powerful storytelling abilities.
From his early mixtapes to his recent albums, he has consistently delivered meaningful and thought-provoking lyrics that have resonated with fans all over the world.
So sit back, relax, and let the music take you through Logic's incredible discography.