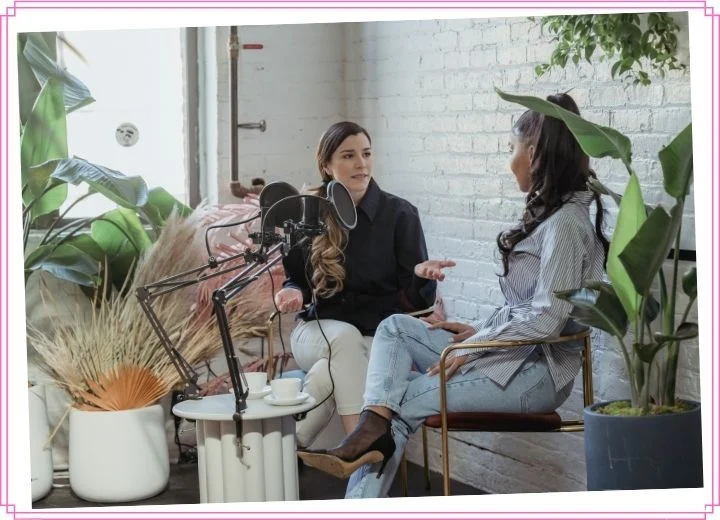 One of the most effective ways to increase a podcast's audience is to invite guests. It gives you access to your guests' social network and the chance to increase your listenership.
With that in mind, many podcasters wonder, "Do podcast guests get paid?"
The short answer is no. Both podcasters and their guests benefit from podcasting. It allows your guest to reach out to a broader audience. That's why most guests don't expect to be completely satisfied. 
It's excellent news for any new show with a low production budget! Keep reading for more information!
Do Podcast Guests Get Paid?
The podcast guest usually doesn't require to be paid. Their presence on your show benefits both parties as it helps to grow an audience.
But that means you need to make sure they get something else in exchange for their time and content.
Yet, there are exceptions with a few shows. For example, some podcasters also charge for guest appearances on their shows, although this case is rare.
When guests show up on your show, they're promoting themselves, and that's exactly how you pay your guest.
Exposure is a tremendous social currency and a great way that creators pay their guests. By liking your guest with an audience interested in what you have to say, your guest will have the opportunity to reach a large new audience.
So, is inviting a famous guest an exception? Few podcasters accept to pay a sum of money to invite a celebrity guest to their shows.
Yet, it's perfectly normal for a celebrity guest not to ask for payment because they know exposure is a great bargain.
Why Should I Invite Guest?
Many creators believe that if they invite guests to their show, they are helping those guests. This view is correct but not sufficient. If you choose the right guests, they will also help you.
Inviting a guest to your show is a win-win plan. There is no denying that it is one of the best ways to grow your audience.
Most audiences follow your show because they like its topic or like you, but guest appearances are a great way to keep them interested and provide new perspectives.
You won't be able to know everything about the topic you're targeting, even if you're an expert in that field.
Your guest may know something you don't, and they can offer it to you and your audience. It means they provide the value you wouldn't have with just yourself.
If you can connect with a guest related to the show's topic, it's bound to open up countless opportunities.
The fact is that this partnership will provide you with the opportunity to market your show. In a word, you will attract the audience of these guests for your show.
As a host, you should know that getting an additional audience amount is valuable. More listeners mean more opportunities for your show to grow in the future.
Where Can I Find An Influencer?
The great thing about the world of podcasting is that whether your show is just starting out or already has a few million followers, the chances of inviting influencers are the same.
It means even if your podcast is small, there is an assumption by you and your guest that your show will grow, and the exposure will increase.
Finding the influencer for your podcast can be through social media or niches related to your podcast.
It is usual for podcasters to invite an influencer to their show. Yet, it doesn't always have to be this way.
Some hosts even provide a guest registration form, and of course, it often happens with popular shows that have a lot of followers.
If your podcast is popular, it is easy to attract celebrity influencers.
Also, many podcast booking agents or services are available, which are usually used by guests, not hosts.
What Not to Do When Looking For Influencer For A Podcast?
One of the biggest mistakes a podcaster makes is inviting one or more influencers unrelated to the show's topic. So if you're into the world of podcasting, we don't recommend doing it.
As a host, you need to put a lot of effort into building an audience about a specific interest, topic, or skill.
Do not forget that your audience follows because your podcast matches their needs and interests. It's also how you pay your guests – connecting them with your audience who are interested in what you have to say!
So, if you're in the early stages of your podcasting career and want to boost your audience by inviting guests, you need to make sure they're relevant to your show's topic.
On the other hand, you need to ensure that whatever influencers are promoting or selling is relevant to your podcast.
As a result, podcast guests will be exposed to a targeted audience by attending your show. In other words, many of your listeners will want or be interested in the products or services they are offering.
To sum up, never invite guests to your podcast if they are unrelated to your show's topic or do not want to talk about it. It will create a very awkward atmosphere for you and the audience listening.
Furthermore, if the same thing happens repeatedly, you will soon lose your audience and credibility.
For example, if your show is about running, but you invite someone to talk about new bikes, your regular listeners will be dissatisfied. If this happens more than once, you can kiss them goodbye.
Tips for Contacting Guests: Finding, Pitching, and Booking
Finding a great and famous influencer can be a challenge if you're just getting started with podcasting. Yet, you don't have to try too hard.
Joining new people, whoever they are, is sure to be fun and rewarding. You'll get some great connections and discussions with some great people.
Here are some tips for connecting with guests for your podcast.
Finding a Guest
If you're a beginner, it's wise to invite people you already know. You can invite your family and friends, as long as they have knowledge relevant to your topic and don't hurt your credibility.
Develop authentic relationships.
Do your research to build relationships with influencers or experts in your field. Then, you can call or inbox them with enthusiasm, and the chances are high that they will agree to an upcoming interview.
Join the podcast community.
It is wise to connect with other podcasters in your niche then join their community.
Take advantage of Amazon's new book releases category.
Here you will find authors who are looking to promote their new books. Therefore, there is a high chance that they will take advantage of appearing on your podcast to promote your book.
Pitching a Guest
It is essential to plan wisely about inviting a guest. Don't try to find celebrities initially because you will most likely get rejection and disappointment. Instead, small influencers are an excellent place to begin.
Make sure your guest is relevant to the topic of your podcast.
It is a bad idea to invite someone who has a large following but has nothing to do with your topic.
First, it will frustrate your listeners. In the long run, it will damage your show's credibility. Instead of increasing your audience, it will decrease your followers.
Craft a considerate pitch and invitation
First impressions are crucial. Thus, you will need to do thorough research before contacting someone to understand what that person does.
In addition, you should also let your guests know how they will benefit from appearing on your show.
Booking a Guest
While having guests on your podcast is a win-win, you should always pay your respects to them. Let them feel that working with you is a pleasant experience.
Turn up early and ensure you have tested all your devices, so your guest does not have to wait around while you deal with technical problems.
Send them a thank you note when it is done. Thanks to that, they will know how grateful you are for their time.
You shouldn't hesitate to invite a previous guest back to your podcast again, especially if the previous episode went well.
When booking anyone, especially high-class guests, it is essential to be patient and accommodate their busy schedules.
You need to ensure you have got a decent amount of time between when you contact people and when you'd like their episode to go live.
FAQs
1. How much do podcast guests get paid?
The short answer is no. Typically, you do not pay your guest.
2. Do podcast hosts pay their guests?
No, the podcast guest usually doesn't require to be paid.
Conclusion
Do podcast guests get paid? Fortunately, the answer is no, although sometimes there will be exceptions. 
For example, most podcast guests will not ask for compensation because their presence on your show also allows them to reach a potential new audience.
It is essential to make sure your guest is relevant to your show. So, they can provide additional value to your show, and your audience gets what they expect.
Thank you for taking the time to read this post!